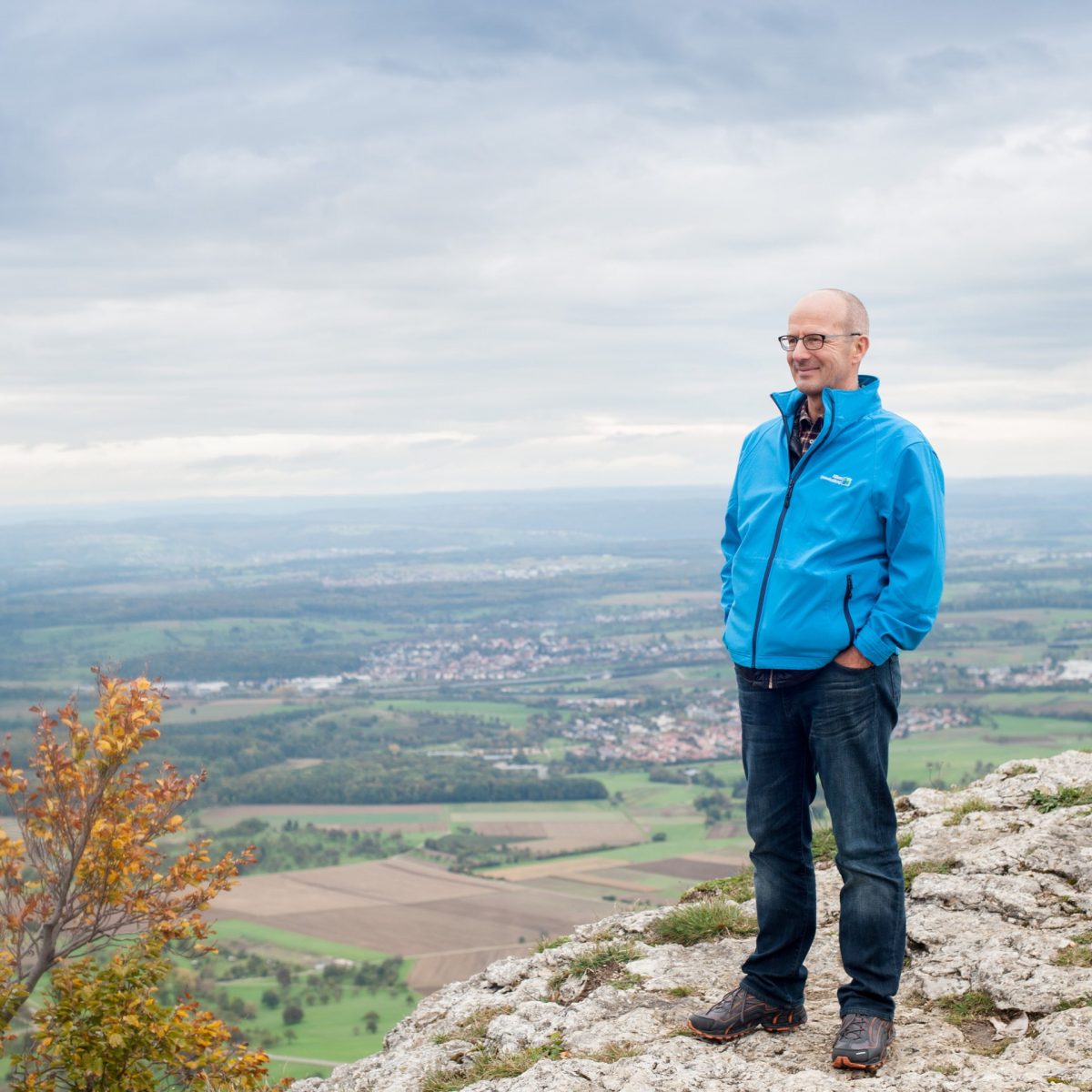 Environmental Foundation Director Lutz Spandau
"Protecting the Environment Should be Fun"
For TUM Alumni Lutz Spandau his job is his calling. His success as Director of the Allianz Umweltstiftung is based on his deep belief in the cause and the expertise and management skills TUM has provided him with.
Lutz Spandau has been director of the Allianz Umweltstiftung [Environmental Foundation] for almost thirty years. For the landscape ecologist, who also holds a doctorate, this position is not simply a profession but a vocation par excellence. He does not approach environmental protection in the context of an unavoidable disaster, as media reports sometimes suggest. Lutz Spandau prefers to celebrate what has already been achieved: for example the increasing population of wild animals in Germany, from golden eagles in Bavaria to moose and wolves in Brandenburg and lynx in Saxony-Anhalt. His enthusiasm for the protection of the environment, nature and the climate is as contagious as it is admirable.
As Director of the Allianz Umweltstiftung, he can not only do what he is so passionate about – protecting life on Earth, but also what he is really good at: managing. Keeping in mind the big picture, bringing issues, people and opinions together, making decisions – Lutz Spandau really enjoys doing these things. In addition to his technical knowledge, he acquired these skills during his studies at TUM, too. "Still today I am happy, fortunate and grateful to have studied here."
The Perfect Degree Programme
Originally, Lutz Spandau wanted to become a landscape gardener. But as it turned out after a short time, he felt more committed to their way of thinking than he did to standing knee-deep in mud while planting trees. Studying Landscape Management – which the degree programme was called at that time – offered the mud-free alternative for engaging with the subject. "Already back then, TUM had a legendary reputation", says Lutz Spandau, explaining his decision in favour of Campus Weihenstephan. "Word was that this campus provided the by far best education in all of Germany."
During his studies Lutz Spandau expected to primarily deepen his knowledge. Instead, he was able to considerably broaden it. The synergistic and generalist research and teaching at the Weihenstephan Science Centre inspired him. Whether it was in Landscape Ecology or in Landscape Planning, his understanding of the overarching correlations, his ability to integrate different research approaches and disciplines and to assess their interaction were being honed at all times. "My time at TUM was highly fulfilling", he emphasises. "What I learnt here in terms of methodology was not exclusively Landscape Planning. I basically acquired the foundations of management".
The Perfect Job
In 1991 Lutz Spandau became the Allianz Umweltstiftung's first project manager. He intended to establish the foundation over the course of five years and then go into business for himself as a landscape architect. "The role of manager was tailor-made for me", he recalls his early days. "I quickly realised that this kind of work in the philanthropic sector was the job of my dreams. That's why I still haven't been able to leave the Environmental Foundation."
Since then, he has brought together hundreds of experts from various disciplines and often brought other foundations on board to ensure the success of numerous future-oriented projects: from creating the Mauerpark on Berlin's former border strip to the re-naturalisation of the banks of the Neckar near Stuttgart and the protection of the golden eagles in Berchtesgaden. "Only by working in close cooperation with the right partners will we be able to provide answers to the complex and pressing environmental issues we are facing", he emphasises. "Instead of sector-specific activities, I focus on interdisciplinarity and cooperation."
Optimism in Demand
When TUM's degree programme in Landscape Architecture was to be discontinued in 2006 as part of restructuring measures and to be kept up only at universities of applied sciences, Lutz Spandau immediately jumped into action. As a result, the Allianz Umweltstiftung created the endowed professorship 'Chair for Strategic Landscape Planning and Management'. "It's precisely the specialised generalists who are urgently needed", he says. "To this end, the chair was essential. I expect the courses will soon be overrun." Lutz Spandau believes this will happen due to the increasing interest and commitment to environmental and climate protection, especially among young people. "I think that movements like Fridays for Future are a phenomenal development", he says. "It's great to be able to stand up for environmental and climate protection independent of political parties!"
However, Lutz Spandau does not consider pessimism, fatalism and doomsday scenarios to be appropriate with regard to these topics. "Despite all the global crises, I recommend looking at the small achievements every day!", he stresses. If young people are committed to the preservation of life on earth, they should do so with a joy for life, with fun and with enthusiasm. "Protecting the environment should be fun!"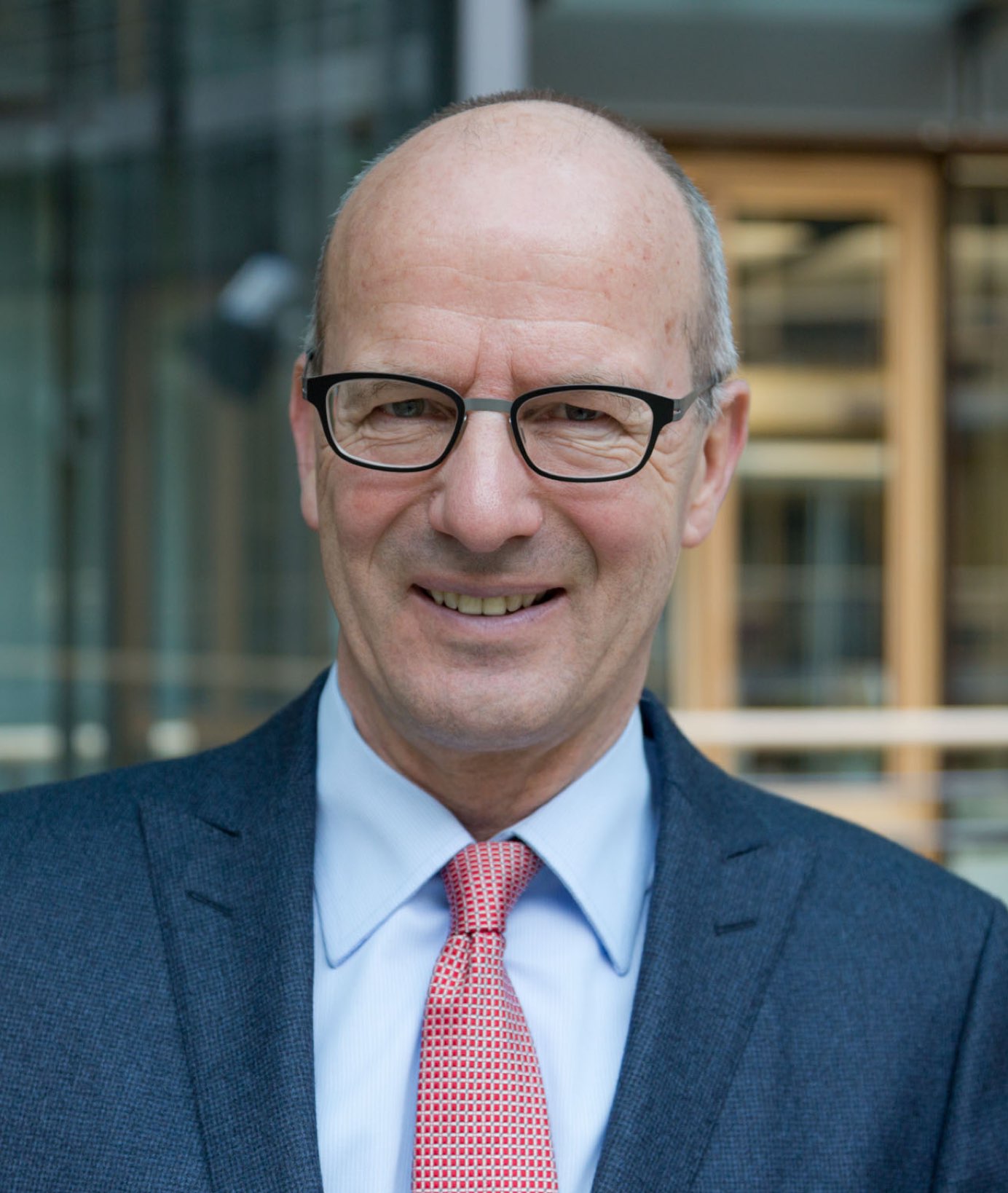 Dr. Lutz Spandau
Diploma Landscape Architecture and Landscape Planning 1983, Doctorate 1988
Lutz Spandau studied Landscape Architecture and Ecology at TUM's Campus Weihenstephan. In 1988 he also earned his doctorate here. Together with TUM Professor Emeritus Dr. Dr. h.c. Wolfgang Haber, he worked as an academic advisor at TUM's Chair of Landscape Ecology and was involved in a number of national and international projects in the field of Ecosystem Research.
Lutz Spandau has been Managing Director of the Allianz Umweltstiftung since 1991 and Director since 1998. He develops the foundation's funding projects out of a deep inner sense of commitment. Interdisciplinarity and networking are key elements of his work. In the Benediktbeurer Talks of Allianz Umweltstiftung, which he initiated, he discusses with representatives from business, politics and science how quality of life in a secure future can be achieved.
Lutz Spandau is a member of numerous renowned environmental and cultural bodies, such as the Naturschutzbeirat des Bayerischen Staatsministeriums für Umwelt und Gesundheit [Nature Conservation Advisory Council of the Bavarian Ministry for the Environment and Health]. And even in his free time, he volunteers at the Benediktbeuern Monastery's Centre for Environment and Culture to help protect the environment.
For his extraordinary commitment in the philanthropic sector and in charitable environmental institutions, Lutz Spandau has received countless honours. In 2013 he was awarded the Federal Cross of Merit.
Lutz Spandau has two children and one grandchild. When he is not busy caring for the environment and nature, he looks after his family and does just about every kind of sport – as long as it can be done outdoors.