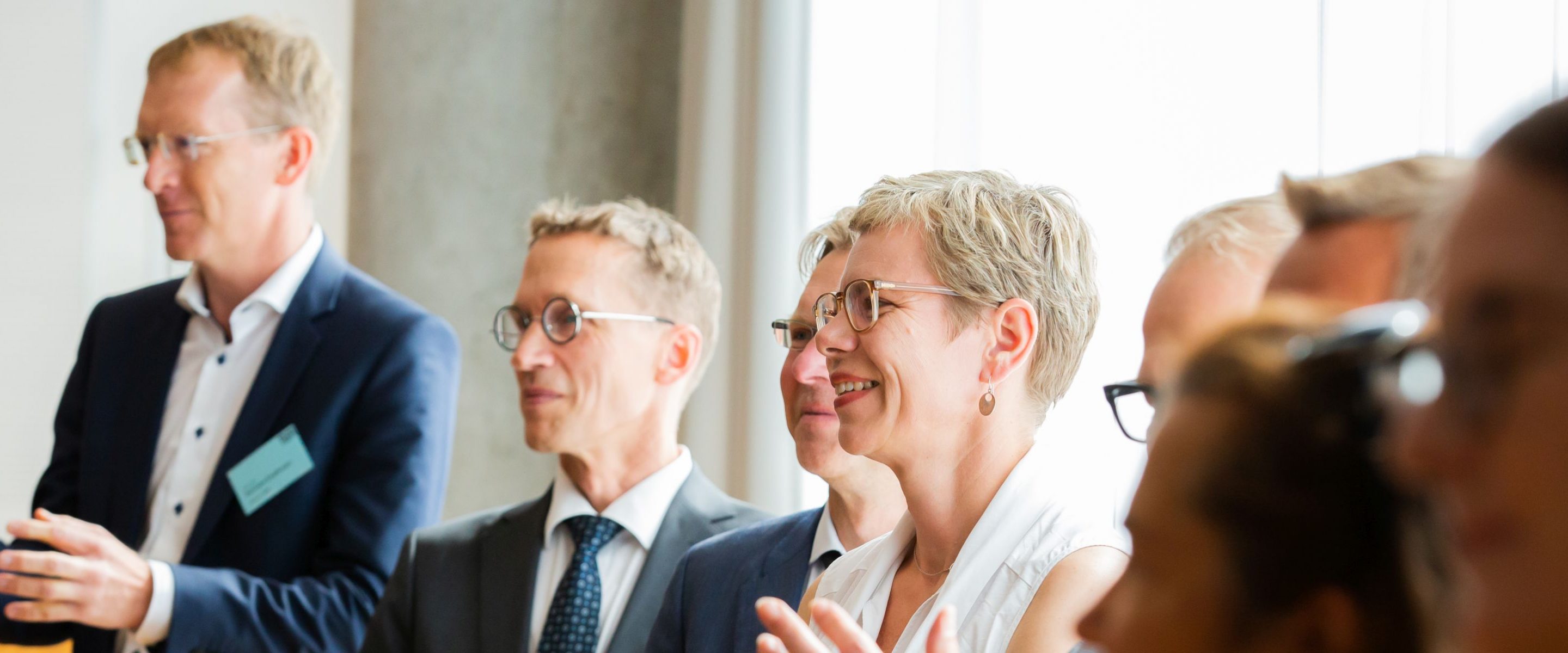 Graduation celebrations 25 and 50 years
Alumni Jubilee Video
Video of the Silver and Golden Jubilee celebrations in the summer of 2022
Mentoring tandem Elena Simperl and Phillip Schneider
"I learned that research is a team sport"
As a mentee, Phillip Schneider received decisive professional and personal support from his mentor Elena Simperl. In fact, the mentorship resulted in a joint publication – and in Phillip Schneider's desire to become a mentor himself.
Social Media
@tum.alumni is now on Instagram
On Instagram, the TUM community from all over the world connects with each other. This is where alumni stories and memories of TUM come to life.
Continuing Education Programs
The TUM family lives through the mutual support of its members. As TUM Alumni, you share your professional and personal experiences, organize alumni meetings and act as role models for students and doctoral candidates. This creates a lively exchange.
Room for rent?
Do you have an apartment to rent? Why not support the next generation at TUM and rent out your property to students or members of the TUM family? With TUM Living, TUM has been offering its members its own free housing portal since August. Renters can post and manage their ads there themselves and directly contact TUM members.
Make visible an already existing alumni group:
Make yourself known as the contact person for your local group so alumni in your area can find you.
You can also start a group in the online community – the easiest way to communicate with each other.
Notify us of your dates so that we can inform interested alumni in your area.
Bringing a regional alumni network to life:
Your alumni network will be particularly active if you organize regular get-togethers where members can meet and exchange ideas.
You can also take trips or participate in community events together. You can post photos and reports from meetings in the online community so that other alumni groups can be inspired by your activities.
Subject- and School-specific Groups
Here you will find all Alumni Associations and Groups that have been registered with us, sorted by faculty and school. Should you want to inform us about an unlisted or new Alumni Association, please email us at alumniandcareer@tum.de
Further Alumni Initiatives