TUM Career Newsletter
Never miss a career event and get helpful tips for job applications
Benefit from the offers of the Career Service in all stages of your career cycle
Walk-In Careers Counseling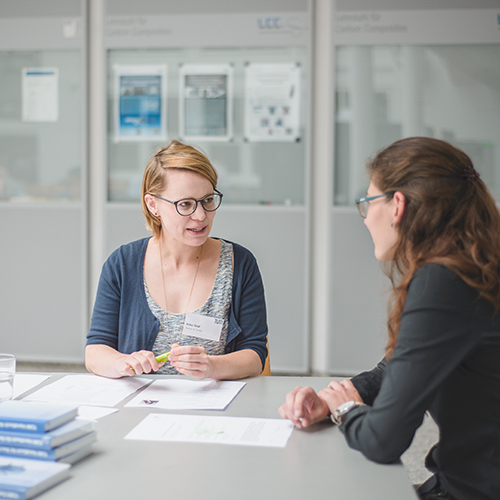 TUM Career Days
A day dedicated to your career
Enjoy a full day of career-related events:
The next Online Career Days will be held on May 6, 2021 and June 17, 2021.
TUM Career Guide
The TUM Career Guide is TUM's official and free application guidebook. Using many examples, it explains step by step how to draft successful application documents. You will learn the most important strategies for successful job interviews, salary negotiations and starting your career.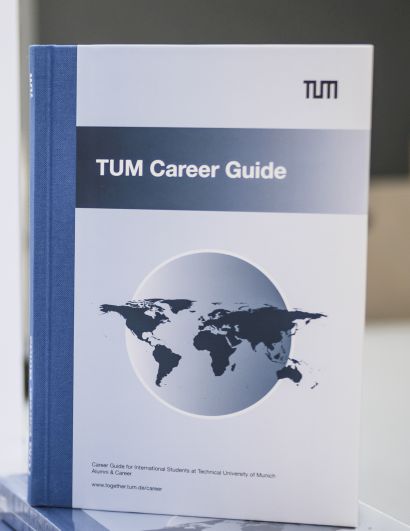 Looking for role models? These alumni earned their doctorates at TUM.
Your Services for a Global Career
Counsel

ing for a Global Career
Whether you plan to work in Germany or anywhere else in the world – here you will find support in preparing for the job market of your choice
The TUM Career Service supports all students and alumni wanting to gain work experience in Germany or start their career in this country.
A degree from TUM is a qualification for careers all around the world. We support you in your job search on foreign job markets, in preparing your application documents for other countries and put you in touch with TUM Alumni who have already been working successfully on different continents.