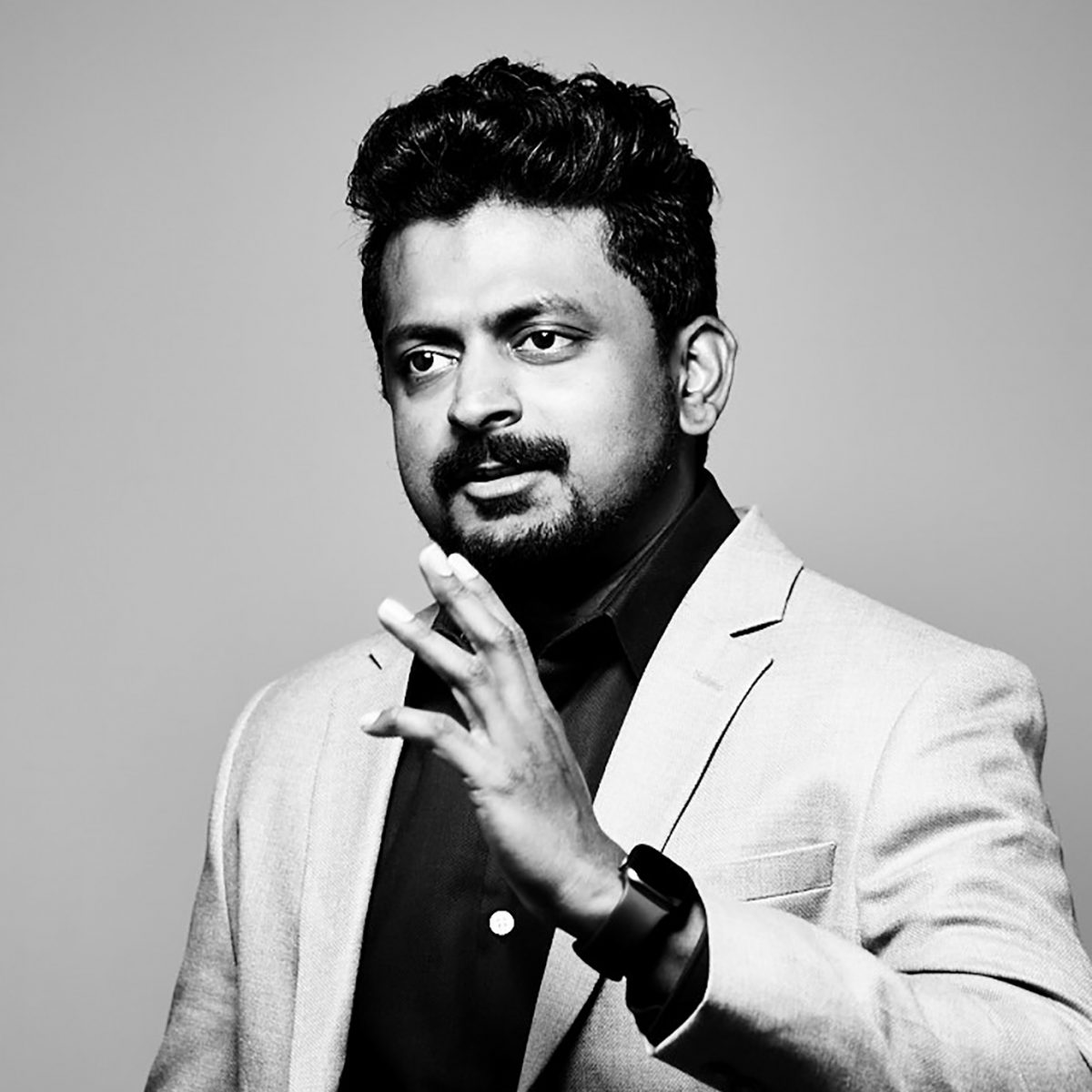 Entrepreneur Vijay Pravin Maharajan
"TUM Alumni Start Their Own Googles and Apples"
TUM Alumni Vijay Pravin Maharajan is from a small Indian suburb. Studying at TUM has opened doors to Germany's leading companies and inspired him to start his own business. He is now running his own data analytics start-up in Munich.
Vijay Pravin Maharajan was passionate about electronics and data from a very young age. In his free time, he didn't play with the other kids but preferred to tinker with electronic devices. In 2013, he completed his Bachelor's in Electronics and Instrumentation Engineering at Anna University in Chennai, India. For his master's degree, he had set his sights on going abroad. It was to be one of the best universities in the world. He opted for the Master's Degree Program in Communications Engineering at TUM.
SEIZING THE OPPORTUNITIES
Vijay Pravin Maharajan knew that he wanted to one day be an entrepreneur when he was still in high school. But there was a lot of worry about failing and the financial risks involved. However, his time studying at TUM changed that. In numerous webinars and seminars, he gained insights into the possibilities of entrepreneurship and got to know alumni who had already successfully set up their own businesses. "TUM Alumni don't want to join Google or Apple," says Vijay Pravin Maharajan. "They start their own Googles and Apples. That mindset inspired me."
During and after his studies, Vijay Pravin Maharajan took advantage of all the opportunities Munich as an attractive business hub offered him. At Telefónica Germany, he started out as a working student and later became an intern. It was there that he also wrote his master's thesis on Big Data Analytics. Subsequently, he was hired in a permanent position as a Data Scientist. He quickly made a name for himself as a Data Science expert. His next career stages were Volkswagen AG and Siemens.
TAKING THE PLUNGE
In the end, it was his wife, herself a Computer Science Engineer at a Munich-based start-up, who gave Vijay Pravin Maharajan the decisive push to make his dream of becoming an entrepreneur come true in 2020. In the midst of the burgeoning Corona pandemic and with his wife pregnant, he took the plunge from his secure job at Siemens into self-employment. In 2020, he launched his start-up bitsCrunch in India. In 2021, bitsCrunch GmbH opened as a second business location in Munich. In just under eight months, Vijay Pravin Maharajan had managed to raise five million US dollars in seed money.
With his start-up, the entrepreneur caters to the rapidly expanding global market of Blockchain Analytics. Blockchain technology is a system for recording information that makes it impossible to hack, change or cheat the system. Based on Artificial Intelligence and Machine Learning, the Indo-German team of experts is developing backup services to make Blockchain systems even more secure and reliable. "My success is based on my parents, my wife Rathina Mangai, and their rock-solid support" Vijay Pravin Maharajan says. "Thanks to them, I have been able to do justice to both my babies – my daughter Iniya and my startup."
INVESTING IN THE FUTURE
Vijay Pravin Maharajan has turned his lifelong dream into reality. In India, he was honored as a "Top 40 under 40 Data Scientists". In 2020, the US AI Time Journal named him one of the "20 + Inspiring Data Scientists". Now his goal is to inspire as many young people from the Asian middle class as possible to do what he did. He shares his success story on the social network LinkedIn. Over 50,000 subscribers follow him there. With a remarkable success rate, he uses his extensive network to find them internships and jobs. He himself wants to create over a thousand jobs in his company within the next five years.
As a TedX speaker and on the Indian media platform Josh Talks, Vijay Pravin Maharajan has traveled to more than 22 countries to encourage young people to study and start businesses. He is also involved in various university start-up initiatives in India. "I want to give young people the message that they need to be patient, persistent and never stop learning," says Vijay Pravin Maharajan. "Education is the gateway to a better life."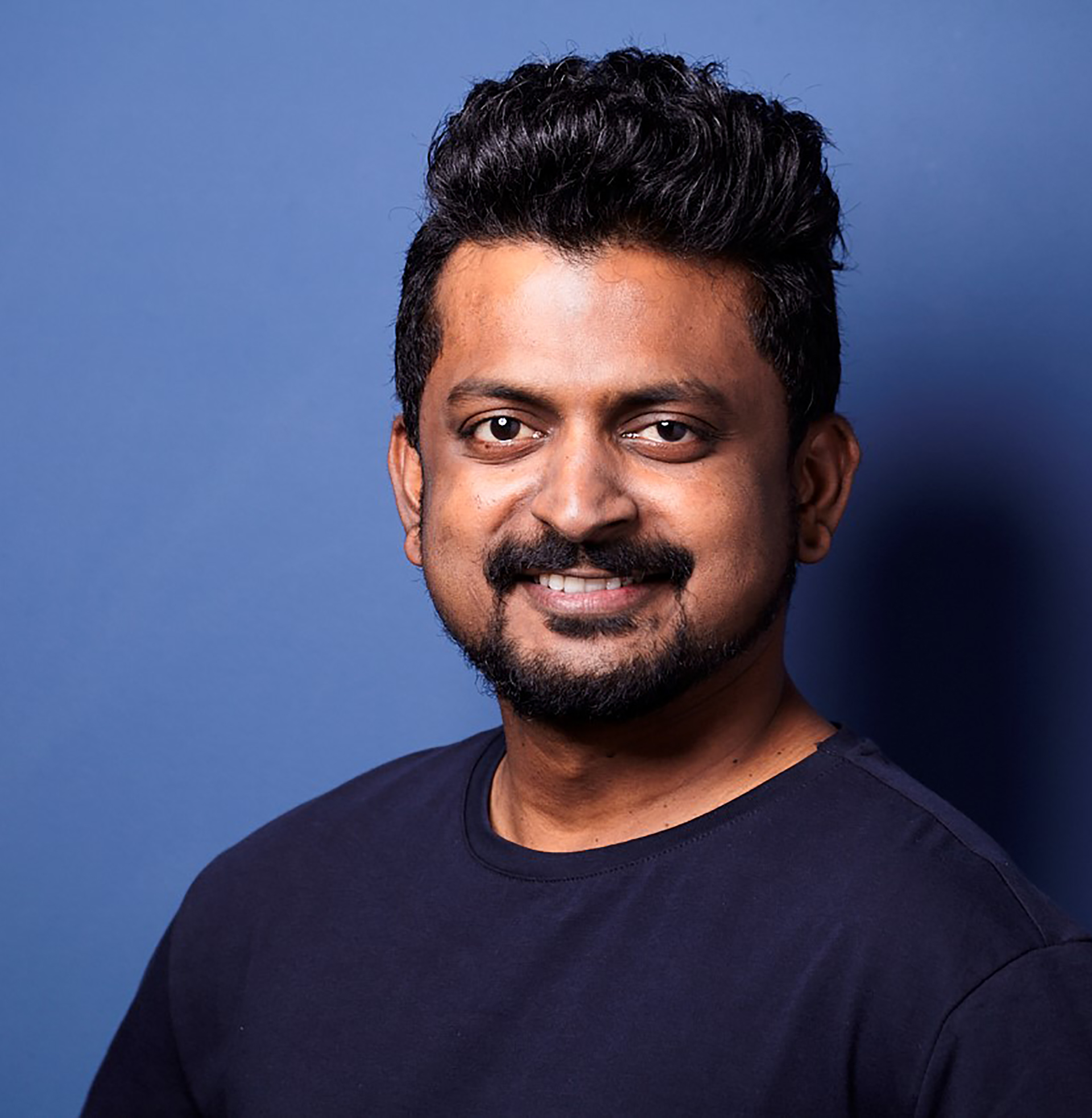 Vijay Pravin Maharajan
Master Communications Engineering 2015
In 2013, Vijay Pravin Maharajan completed a Bachelor's degree in Electronics and Instrumentation Engineering at Anna University in India. He subsequently earned a Master's degree in Communications Engineering from TUM in 2015. Vijay Pravin Maharajan worked as a Data Scientist at Telefónica Germany, at Volkswagen AG and at Siemens. In 2020/2021, he started his company bitsCrunch, first in India, then in Munich. He is an internationally renowned expert in Blockchain, Data Analytics, Business Analytics, deFI and NFT, and Machine Learning.

Vijay Pravin Maharajan lives in Munich with his wife and their little daughter. In his spare time, he is involved in the Munich-based organization Tamil Sangam, which supports the social and cultural integration of Tamils in the Bavarian capital. He is also active as a mentor at TUM Mentoring by Alumni for Students and supports students and young graduates with their life issues. He has been a member of the Cricket Club of Bayern-München since 2018.