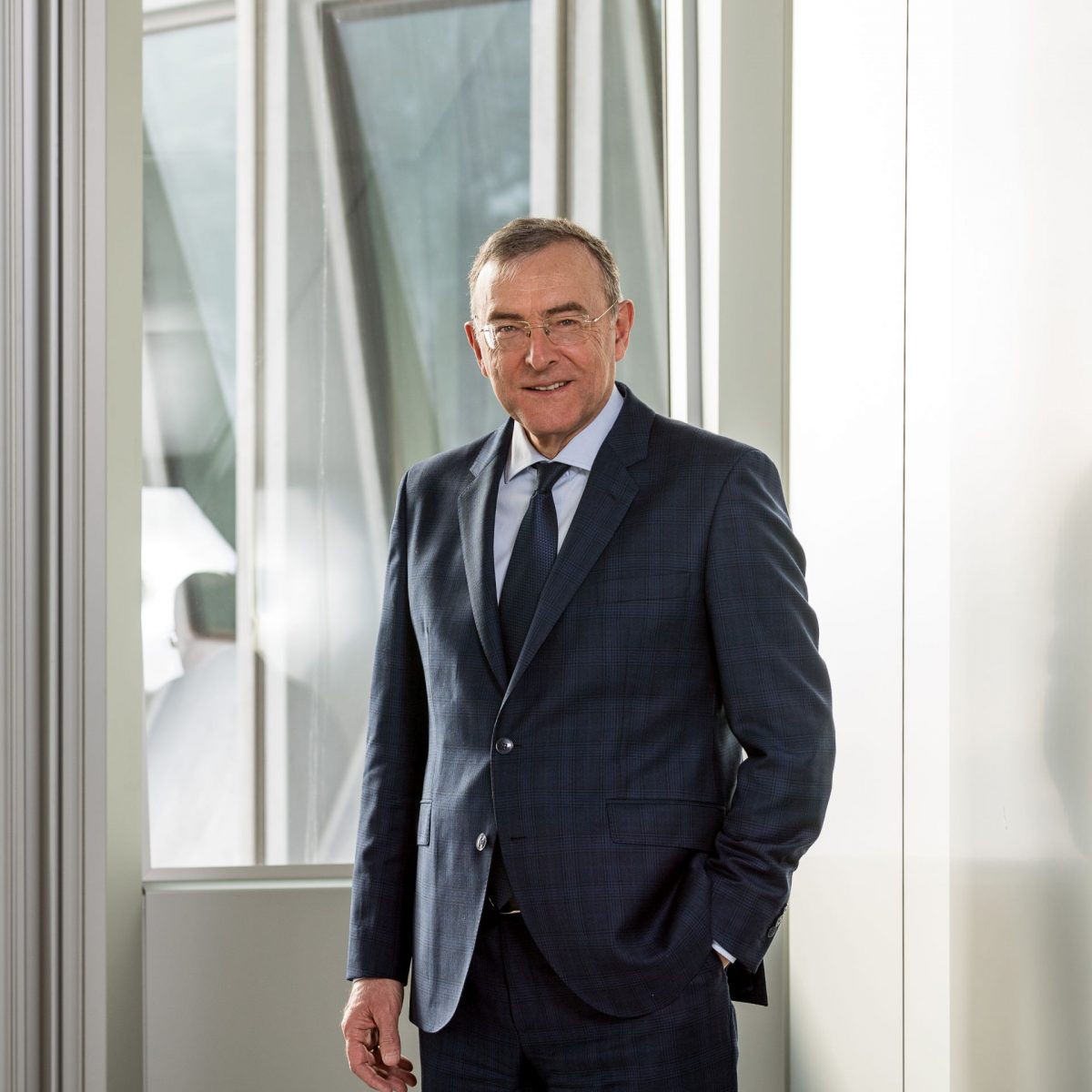 Chairman of the BMW Supervisory Board Norbert Reithofer
"My family has always been my counterbalance"
TUM Alumni Norbert Reithofer joined BMW after his doctorate at TUM in a management position and learnt to be a manager 'on the job'. The current Chairman of the Supervisory Board has a clear idea of what makes managers and companies successful.
Dr. Norbert Reithofer is considered one of the most important and respected managers in Germany. As Chairman of the Executive Board of BMW, he survived the effects of the global economic crisis and worked for more sustainability in the globally operating automobile manufacturer. After a commendable period in office of nine years, he became Head of the BMW Supervisory Board.
Norbert Reithofer would probably not have dreamt of any of this when he left the Munich University of Applied Sciences at the age of just 22 with his first degree in Engineering. At that time he decided against a direct career entry and opted for a diploma degree programme at TUM. "I felt relatively young to start my career", he explains. "Together with my friends from university, I decided to go to TUM. For us it was a gleaming ideal. TUM was synonymous with good scientific training and very strong theoretical foundations."
GAINING EXPERIENCE
Having arrived at TUM, Norbert Reithofer specialized in the field of Production Engineering and Industrial Management. The main institute, which still provides this focus today, is TUM's renowned Institute for Machine Tools and Industrial Management (iwb). "The iwb had a vacancy for a junior research assistant. By the way, Joachim Milberg, who later became CEO of BMW, was professor at the institute. That's how I came to the iwb already as a student and worked there as an assistant until my diploma", says Norbert Reithofer.
Working at the iwb inspired Nobert Reithofer so much that he stayed there as a scientific assistant after his diploma and worked on his doctorate. "What was extremely interesting at the iwb was, that we really were a lot of colleagues with very diverse skills. And we also worked on industrial projects in addition to our research assignments. Like this we also gained a lot of experience". As a result, during his doctorate Norbert Reithofer got to know a BMW division manager who immediately offered him a job. However, he decided to finish his doctoral thesis first and only then join the company.
MANAGEMENT DUTIES
Norbert Reithofer's dissertation was so topical that – having just joined the company after graduating from university – he was asked to take charge of a department straight away. Here, the inexperienced executive learnt 'on the job' which different roles you have to play in order to be a good manager. By 1991 – at just 35 years of age – Norbert Reithofer was already in charge of the Body-in-White Division with 2,300 employees.
Later on, Norbert Reithofer gained international experience as Technical Director of BMW South Africa and President of the BMW Manufacturing Corporation in the United States. There he learnt that people around the world are not as different as popularly believed. "The leadership principles are quite similar. People want to be valued. They appreciate it when their proposals are implemented. If you are able to motivate the team so that a real jolt goes through it, then it is not only fun for the employees but also for yourself", Norbert Reithofer says today.
BOARD POSITIONS AND GLOBAL ECONOMIC CRISIS
In 2000 Norbert Reithofer returned to Munich and became Chief Production Officer at BMW, from 2009 he was active as Chairman of the Board. Two years later, the global economic crisis hit the automotive industry heavily and Norbert Reithofer once again had to prove his leadership skills. "None of us had ever experienced this. We had to adjust completely to the situation that within three months our profits were gone. And that lasted for two years", he recalls. "In such a situation, you almost exclusively live for the company." Nevertheless, Norbert Reithofer knew how to ground himself: "Meditation is a hobby of mine and my family has always been a counterbalance for me."
Four years ago, Norbert Reithofer moved from his position on the Board of Management to the Supervisory Board of BMW. As a manager, you always have to be able to look strategically at a company, not emotionally. "Instead of letting present-day market success influence me, I have to develop a strategy which makes the company prevail in the future", Reithofer says. He learnt this strategic thinking at TUM. "Even today I am still looking things up in my lecture notes occasionally. I personally owe a lot to TUM and tell all the students: you have made the right choice. Use it."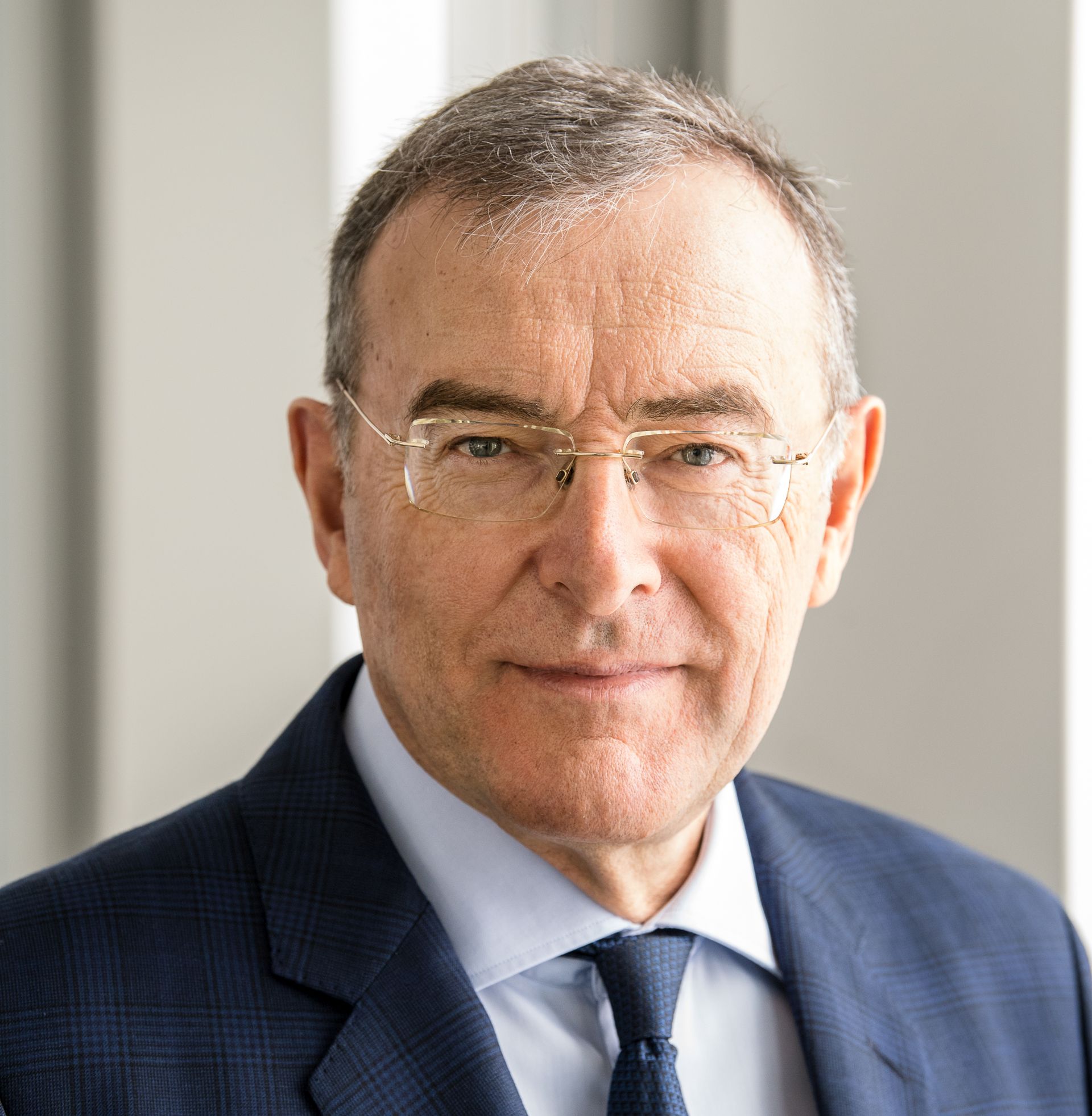 Dr. Norbert Reithofer
Diploma Mechanical Engineering 1984, Doctorate 1987
Norbert Reithofer was born and raised in Penzberg in Upper Bavaria. Following his subject-specific university entrance qualification, he enrolled in Mechanical Engineering at the University of Applied Sciences Munich. Subsequently he studied Mechanical Engineering at TUM with a specialisation in Production Engineering and Industrial Management. From 1984 until 1987 he was a research assistant at the prestigious Institute for Machine Tools and Industrial Management (iwb) at TUM, where he also did his doctorate. One of his class mates was Dr. Herbert Diess, who is now Chairman of the Board of Management of Volkswagen.
Straight after finishing his doctorate, Norbert Reithofer joined BMW as Head of Maintenance Planning and immediately took on management responsibility. Following further positions of responsibility at the branch in Munich, he became the Technical Director of the BMW plant in South Africa in 1994, whose business concept he successfully realigned. Between 1997 and 2000 Norbert Reithofer has been President of BMW Manufacturing Corporation in South Carolina, USA. The TUM Alumni returned to Munich as Member of the Board of Management of BMW AG Production in 2000 and was appointed Chairman of the Board of Management of BMW AG in 2006.
As Chairman of the Supervisory Board he is keeping a watchful eye on the corporation, which has been his professional home-base for more that 30 years, since May 2015. Norbert Reithofer has been awarded the Bavarian Order of Merit. He is married and has an adult daughter.
Interview with Dr. Norbert Reithofer: Read the full conversation here