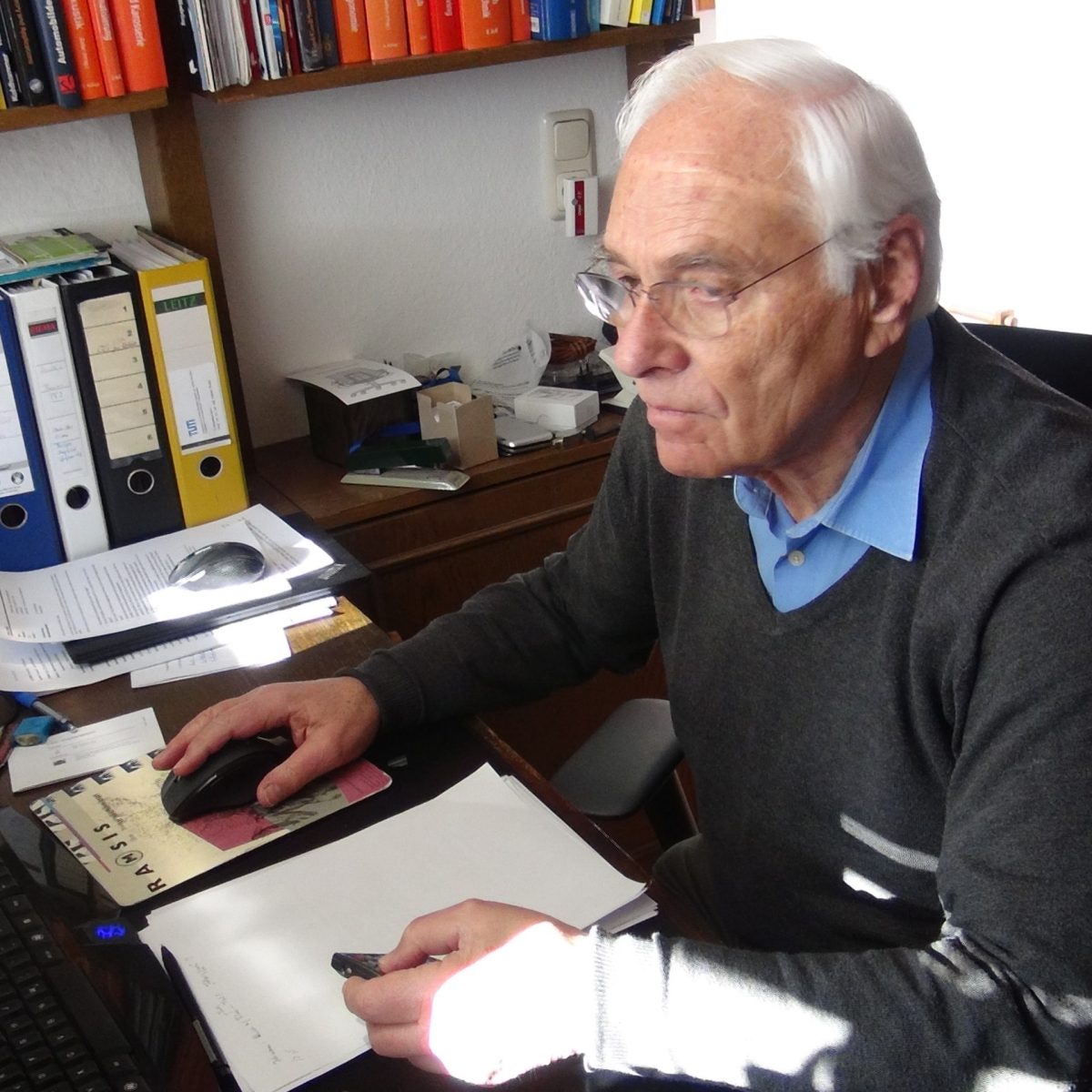 "This title bestowed on me by TUM fills me with pride."
Heiner Bubb is one of the most important researchers in the field of Vehicle Ergonomics. He has shaped generations of vehicles with his concepts for human-oriented machine design. This he would never have dreamed of when he was a student at TUM.
Professor Dr. Heiner Bubb has had the privilege of spending a lifetime working on the subjects that captivated him even as a schoolboy. His inventions were groundbreaking achievements for the new field of Vehicle Ergonomics. In the beginning, the scientist and his seemingly exotic subject were still belittled by the industry. But that quickly changed. The major German automobile manufacturers in particular quickly recognized the practical benefits of his research.
Today, people all over the world are benefitting from Heiner Bubb's ergonomic solutions in their everyday lives – for example, a virtual light bar at eye level indicating their speed, braking distance and safety distance as well as the route while driving. This so-called augmented reality head-up display is just one of Heiner Bubb's inventions in the area of human-oriented vehicle design, which significantly increases driving comfort and, above all, road safety.
Exceeded the Expectations
When Heiner Bubb enrolled in Technical Physics at TUM in 1962, he was highly impressed by his professors, one of whom was Nobel Prize winner TUM Professor Dr. Rudolf Ludwig Mößbauer. "But I was also glum," Heiner Bubb recalls. "I had the feeling that I would never be able to live up to the expectations that became apparent here. If someone had told me back then that one day I would be standing down there at the blackboard myself, I would have called them crazy."
Just a few years later, Heiner Bubb was actually "down at the blackboard", not teaching Physics, but Ergonomics. By chance, in 1968, while searching for a subject for his doctorate, he came across the field of Ergonomics, which was still uncharted territory at the time. "I couldn't even find a lexical explanation of the term Ergonomics in the Großer Brockhaus," he recalls. Chair holder TUM Professor Dr. Heinz Schmidtke outlined the subject's objective to him. By using scientific methods, the interaction between man and machine was to be investigated in order to draw conclusions as to how these interactions could be further improved. It was precisely this goal, namely the application of knowledge to everyday life, that Heiner Bubb had in mind as a high school student and then later as a student of Physics. A lifelong passion was sparked.
Ahead of His Time
With his dissertation, Heiner Bubb achieved his first major coup. He was asked to develop a display device for the braking distance of motor vehicles. The result was the so-called contact-analog head-up display (HUD), which allows the user to maintain their head position and viewing direction, as the information is projected directly into their field of vision. This system, which Heiner Bubb thus first demonstrated in 1975, is now used in cars and airplanes all over the world.
Just short of two years later, his habilitation also dealt with the ergonomics of the human-machine system in cars. Once again, he provided the theoretical foundations for active control elements, which are only now emerging and which intervene semi-autonomously or autonomously in vehicle's propulsion and control systems or give warning of potential dangers.
Another pioneering development was Heiner Bubb's vision of a computer-aided ergonomic human model that, like a virtual test dummy, would make ergonomic findings available to anyone and at any time. As part of a research project, Heiner Bubb played a leading role in the development of the 3D manikin RAMSIS (Rechnergestütztes Anthropometrisch-Mathematisches System zur Insassen-Simulation). Today, 80 percent of all automotive companies worldwide are using the simulation to design their vehicles in such a way that the risk of human error can be increasingly minimized.
Elixir of Life
Despite his diverse and highly successful industry collaborations, Heiner Bubb has never left academia. After a professorship in Ergonomics at Katholische Universität Eichstätt, Heiner Bubb returned to his Alma Mater in 1993, succeeding his doctoral advisor Heinz Schmidtke. Heiner Bubb's legacy at TUM is characterized by his keen sense for trend-setting research projects in cooperation with the major German automotive manufacturers.
Since 2009, Heiner Bubb has been professor emeritus. However, there is no sign of retirement. "In fact, research and engaging with the scientific field of Ergonomics have become an elixir of life," he says. He continues to advise the RAMSIS project when it comes to viable developments for the future. And he regularly attends the seminars of the Chair of Ergonomics. In 2019, he was elected Ombudsperson by the Senate. As the official point of contact, he advises and supports all scientists at TUM on issues of good scientific practice and its violation through scientific misconduct. It comes as no surprise that TUM President Thomas F. Hofmann acknowledged such dedication in the same year with the honorary title of TUM Emeritus of Excellence. "This title bestowed on me by TUM fills me with joy and pride," he says.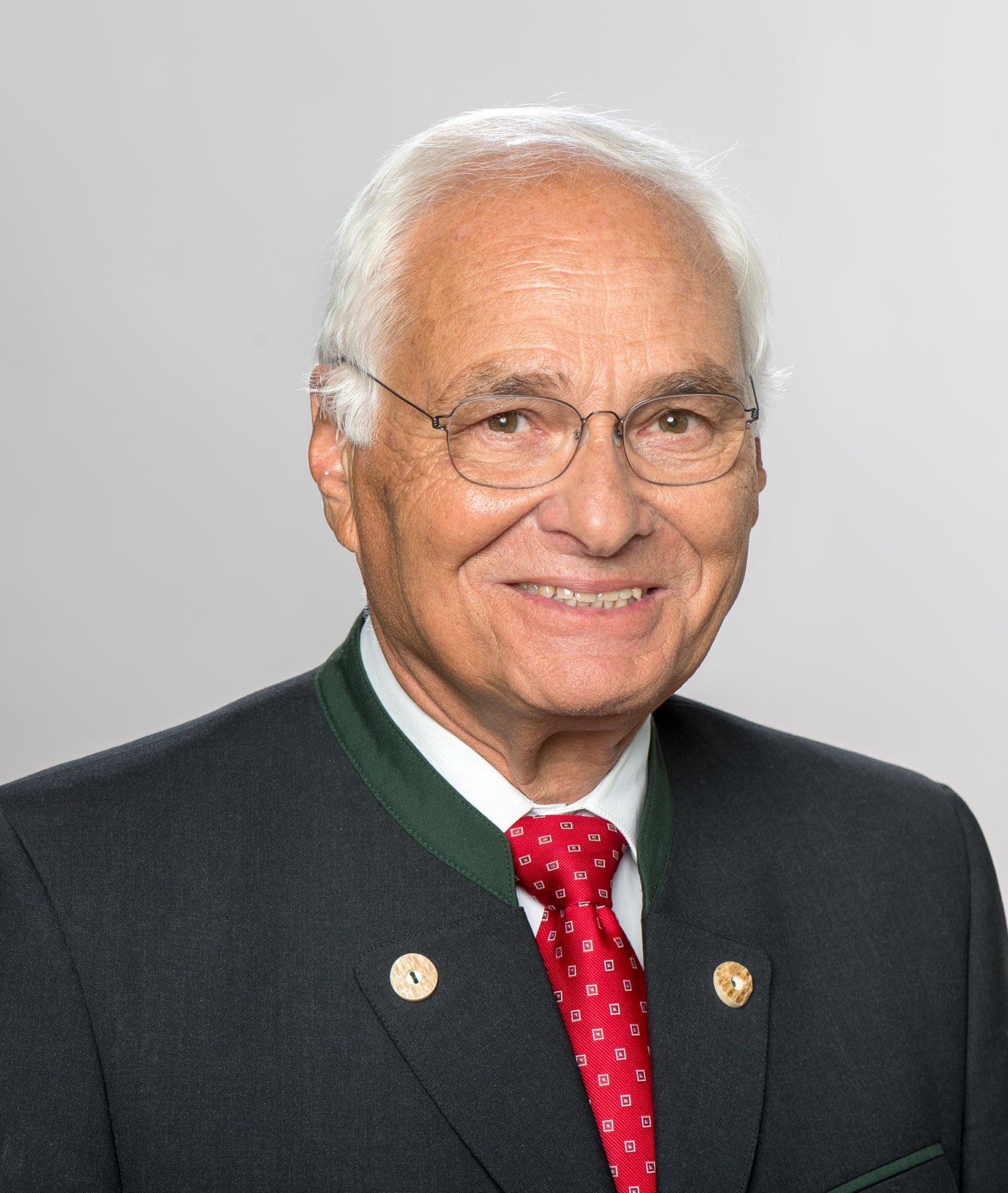 Prof. Dr. Heiner Bubb
Diploma Physics 1968, Doctorate 1975
After graduating from Humanistisches Gymnasium in Eichstätt, Heiner Bubb studied Technical Physics at TUM. Following his diploma in Physics, he earned his doctorate in 1975 and habilitated in Ergonomics in 1977. In 1985, he took on the Chair of Ergonomics at Katholische Universität Eichstätt. Notwithstanding his numerous good connections to industry, he never left academia. Up until his retirement in 2009, he held the Chair of Ergonomics at TUM. He has supervised more than 60 dissertations; among them that of TUM Alumna Dr. Birgit Spanner-Ulmer, today's Director of Production and Technology at Bayerischer Rundfunk (Bavarian Broadcasting, BR).
At the Department of Mechanical Engineering, Heiner Bubb was Dean of Studies and Spokesperson for the Deans of Studies at TUM from 2005 to 2007. As a staunch European, he felt it was an honorable task to promote the internationalization of the curriculum at TUM in the spirit of the Bologna Process. He promoted the international scientific exchange in the field of Ergonomics in particular through his personal research and teaching trips to Hungary, the Netherlands, the USA and China. Since 2019, he has served as TUM's Ombudsperson, the first point of contact for questions regarding good scientific practice. In December 2019, he was awarded the honorary title TUM Emeritus of Excellence by the President of TUM for his scientific work and his commitment to the university's self-administration.
Heiner Bubb is married, has two children and lives in Munich. During his time in active service, he hardly had any time for leisure activities. So now he appreciates it even more to be able to sit down at his electronic piano whenever he feels like it, in order to reactivate the skills from his school days.