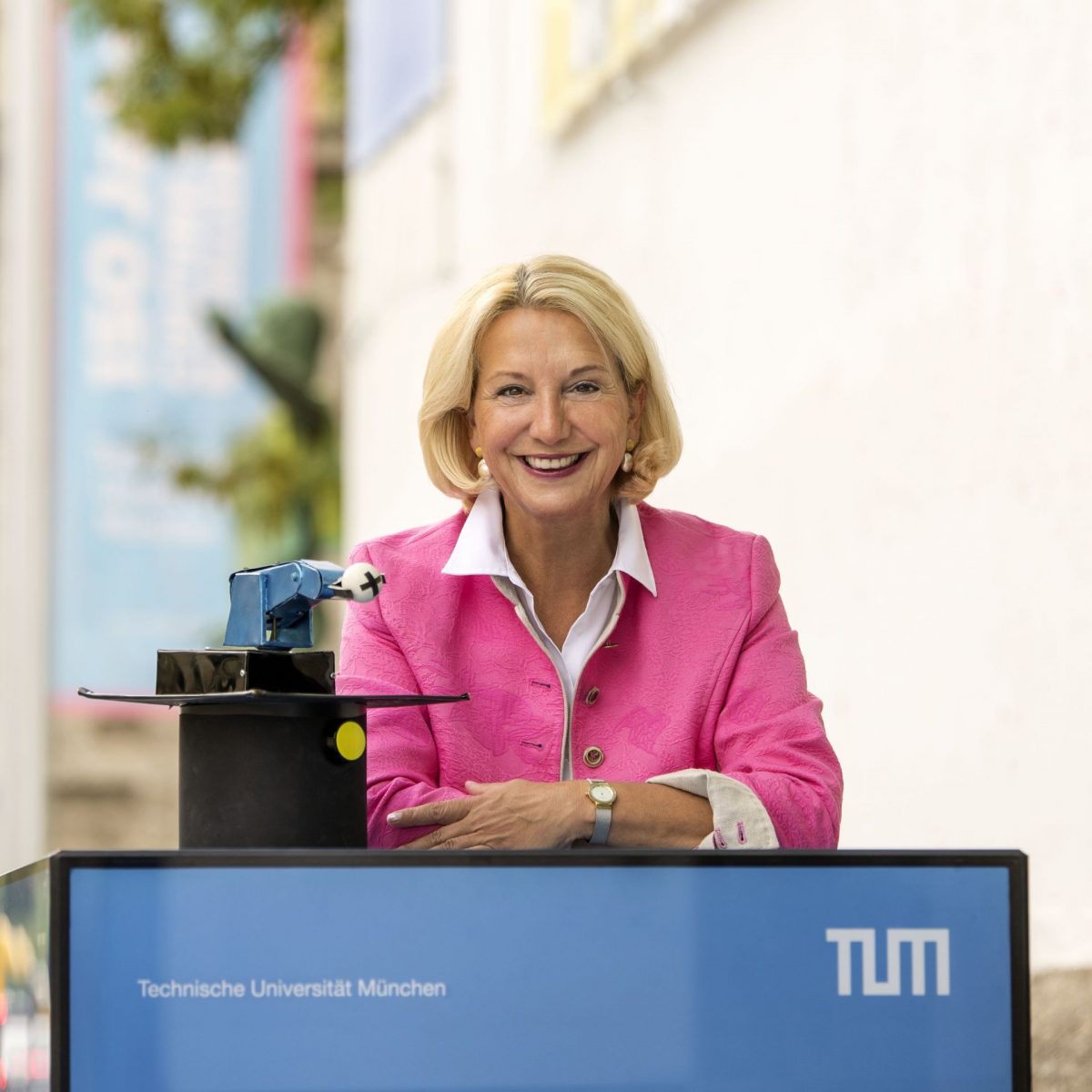 BR's Production and Technical Director Birgit Spanner-Ulmer
″I always come up with something new again.″
Birgit Spanner-Ulmer aims to make the world ″easier" bit by bit. Since earning her PhD at TUM, she has been dedicating herself to the optimization of products and processes – in the industry, in science and since 2012, in public service broadcasting.
Birgit Spanner-Ulmer is attracted to places where there is something new to develop and where structures need to be enhanced. Following her doctorate at TUM, the engineer designed innovative car models for Audi, built up a professorial chair as professor in Chemnitz, and since 2012, she is in charge of leading the Bayerischer Rundfunk into the future at the technical level. She always gives 100% to achieve each single one of her tasks, stands firm in her convictions and remains stubborn in order to drive optimizations forward.
Relationship between humans and technology
″At a relatively early stage, it was clear to me that I'd simply have to be a little bit more visible than the male colleagues as a woman in engineering sciences,″ is how Birgit Spanner-Ulmer explains her decision to obtain her doctorate at TUM after earning her diploma in the field of industrial engineering. She already knew during her graduate studies that she wanted to get her PhD and in the process, focus even more intensively on engineering science subjects. While doing so, she was especially interested in the relationship between humans and technology. ″I'm driven by the question of how human thinking patterns work, and how you must take this into account when designing products so that a product can be operated in a safe and intuitive way.″
After earning her PhD, she habilitated at the science of ergonomics professorial chair in Eichstätt, and once she had completed it, she dared to take the leap into the industry. At Audi, she worked in the production business unit. ″At that time, I was already 37 and quite honestly, it really wasn't easy. A lot of people told me I was overqualified for a job in the industry and they advised me to stay in the field of science,″ says Birgit Spanner-Ulmer. ″However, I absolutely wanted to get hands-on experience.″ She moved her way up into management at Audi very quickly and three years later, she switched over to technical development. ″This is the most exciting department of all, because here, you can focus on the question of what the car of tomorrow should look like,″ adds Birgit Spanner-Ulmer.
1st place during the ″audition″
Although she felt her time at Audi was very fulfilling, her curiosity won when a professorship for the science of ergonomics was tendered in Chemnitz. She applied, participated in the audition and came in first place. So she gave up her well paid job in the management of a globally active carmaker to become a professor at a mid-sized university in eastern Germany. A decision that she does not regret right up to today: ″I knew I can turn my ideas into reality here, I can initiate own research topics here, there are creative design possibilities here.″
In 2012, Birgit Spanner-Ulmer was then appointed as the production and technical director at the Bayerischer Rundfunk, where she is in charge of all matters related to production and broadcast technology as well as distribution and their relevant planning. ″As director, my main task is to manage and lead. And to provide the right impetus,″ explains Birgit Spanner-Ulmer. As a professor at TUM, she also passes her experiences on to the students. ″My days are not short, but they're incredibly exciting.″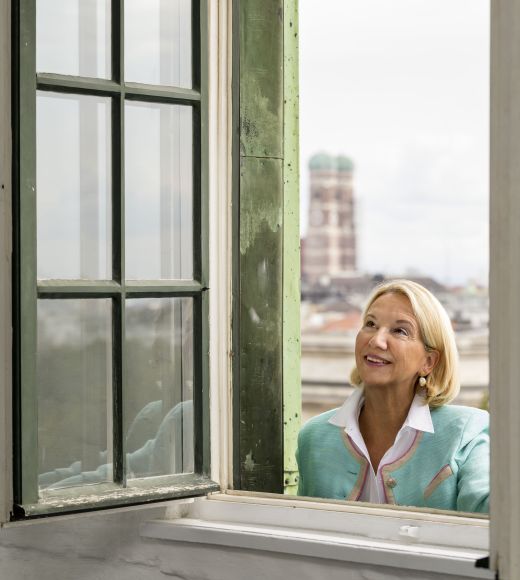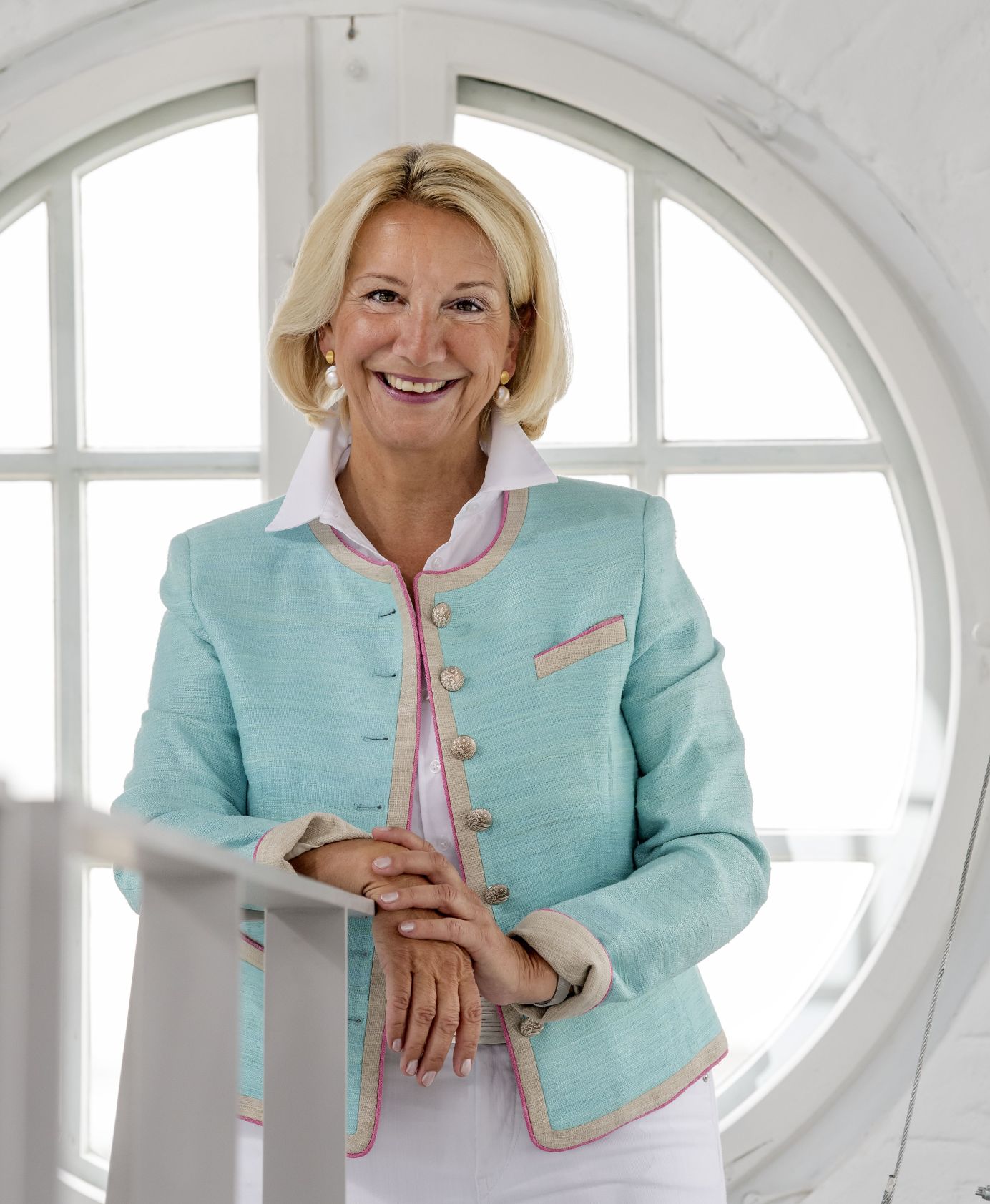 Prof. Dr. Birgit Spanner-Ulmer
PhD in mechanical engineering 1993
Birgit Spanner-Ulmer was born in Bavarian Eichstätt in 1962. After graduating from high school, she studied industrial engineering in Karlsruhe. She earned her doctorate at TUM in the field of mechanical engineering, and habilitated in Eichstätt in the specialist field of the science of ergonomics.
Her career took her from science into the industry and then back again: following her habilitation, she worked in the management at Audi, initially in the production business unit and later in technical development, where she, among other things, ensured enhanced ergonomics in new vehicles. In 2004, she was offered a professorship for the science of ergonomics at the Technical University of Chemnitz.
Since 2012, she is the director for production and technology at the Bayerischer Rundfunk, where she is responsible for all matters relating to production and broadcast technology as well as distribution and their planning. At TUM, she also holds the chair for production and technology in the media industry, where she is currently on a leave of absence from her job with the Bayerischer Rundfunk.
The Association of German Engineers presented Birgit Spanner-Ulmer, as the first woman, with the Golden Ring of Honor for her ″outstanding technical know-how.″
An interview with Birgit Spanner-Ulmer: read the entire conversation in the current issue of our alumni magazine