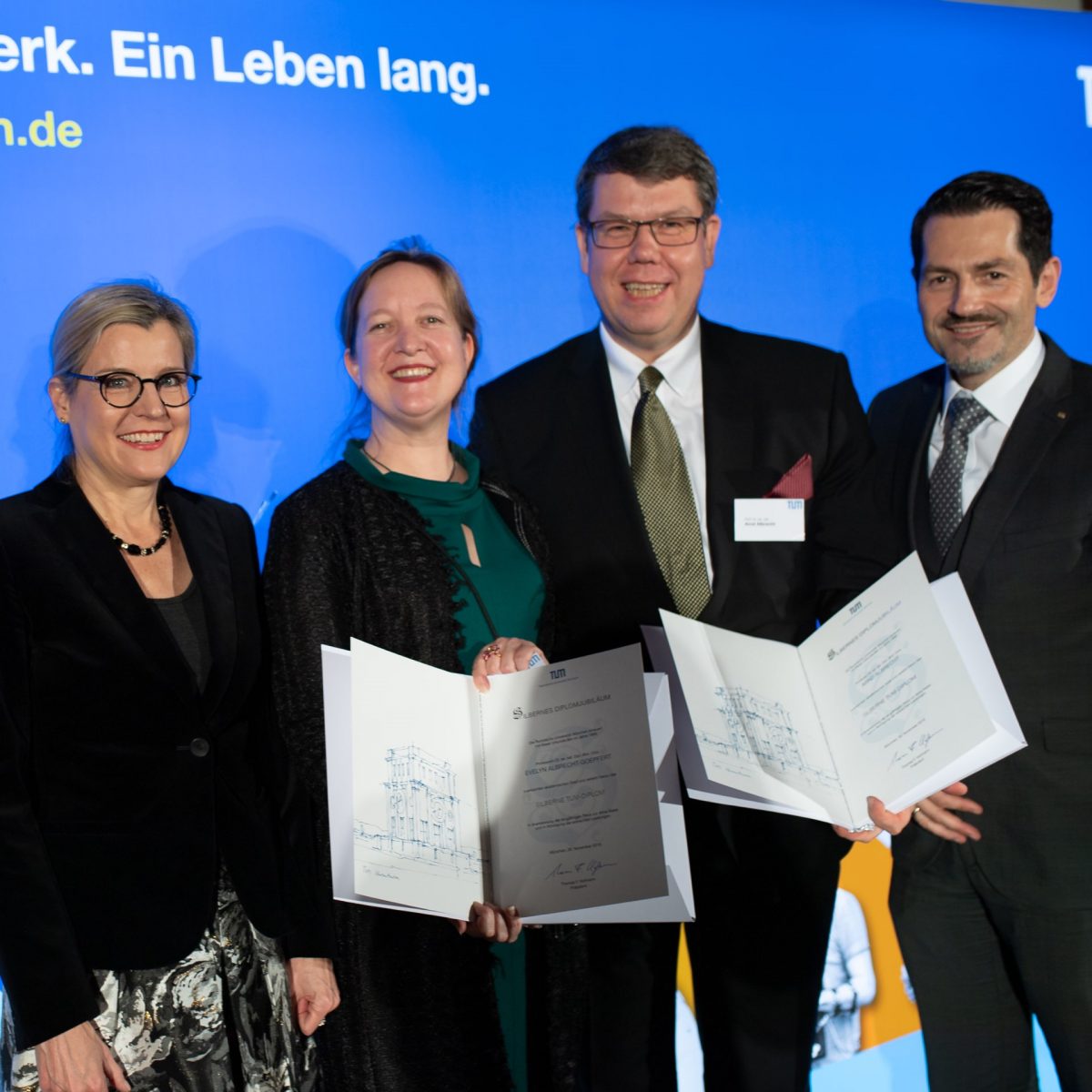 Alumni Donors Evelyn Albrecht-Goepfert and Arnd Albrecht
"We each hold the future in our hands"
Evelyn Albrecht-Goepfert and Arnd Albrecht, who are private donors of the TUM University Foundation today, met at Campus Garching during their studies. At TUM they both learnt to consistently put their visions into action.
Arnd Albrecht was just 20 years old and studied Biology at TUM when he met the young and ambitious Evelyn Goepfert. They fell in love, got engaged and got married when they had just become doctoral students. And so, for the two of them, a unique journey through life began. The couple have been pursuing one ambitious goal in life after the other ever since, in unison and with almost inexhaustible energy. "Average and mediocrity don't cut it for us", says Arnd Albrecht. "In this regard we follow the spirit of TUM."
Evelyn Albrecht-Goepfert and Arnd Albrecht received their diplomas in Biology and their doctorates in Biochemistry at the same time and were successful in leading positions in the pharmaceutical and beauty industry. For more than ten years they have been running their own coaching and consulting company and two years ago they founded their own business coaching institute and hold professorships at renowned German universities. But the couple are far from being satisfied with what they have already achieved.
Architect of One's Own Future
The two playfully wonder whether their achievements and successes are the result of a continuous competition between each other or rather of the love they share. However, they agree that their common recipe for success is the courageous pursuit of their visions. "Everyone is the architect of their own future," says Evelyn Albrecht-Goepfert. " Already back at TUM my husband and I recognised this for ourselves. Those who consistently generate new visions and pursue them, will continue to be happy."
Far more than just the transition from secure employment to new fields of activity and self-employment as business coaches is illustrating the determination with which the couple have followed this motto since their studies. The various subjects they studied and trainings they have taken on top of their responsible and time-consuming jobs are further proof. In order to consistently take the next step in their personal and professional development, the couple spare no effort. "If you want to get what you want it requires an action plan including all the efforts involved", says Evelyn Albrecht-Goepfert. "If you want to shape your own future according to your own ideas, you have to accept this."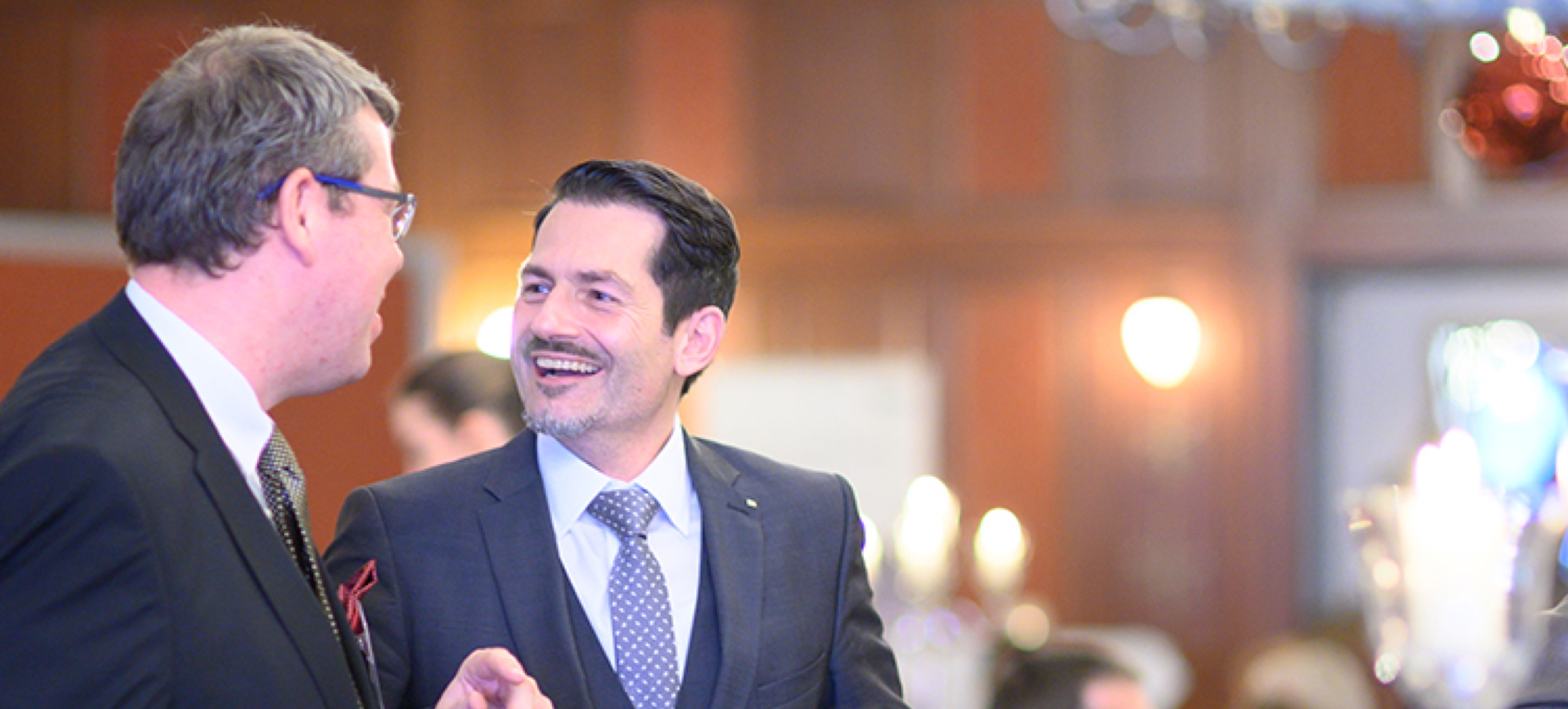 Whether it's Business Studies, Japanese Studies, Philosophy, Psychology, Business Administration, Art History – the Albrecht couple have expanded their knowledge over the years with admirable perseverance and will not tire of continuing on this demanding path in the future. "We always remain curious, always in motion", Evelyn Albrecht-Goepfert says. "As TUM Alumni, going the extra mile is practically already programmed into our system", Arnd Albrecht adds.
New Visions Ahead
It comes to no surprise that even the current professional visions of Evelyn Albrecht-Goepfert and Arnd Albrecht are by no means mediocre. They want to tackle no less than the great challenges of our time. Arnd Albrecht's goal is very clear: he will be the managing director of an NGO. He would like to advise the government on a new education system, a modern health system and a sustainable pension system. Evelyn Albrecht-Goepfert, too, is looking to the future with a healthy dose of wanting to improve the world: she is focusing on environmental protection through scientific and industrial cooperation.
The Albrecht couple do not consider their varied activities to be 'work' in the traditional sense, which would have to be viewed from a temporal and economic perspective. Rather, they understand their work in terms of its impact, as something that they can give back to society. "This is where we get our energy from", they say. Also ass members of the TUM University Foundation, they have been giving back to their alma mater since 2018. "After all, TUM is the cornerstone of our success."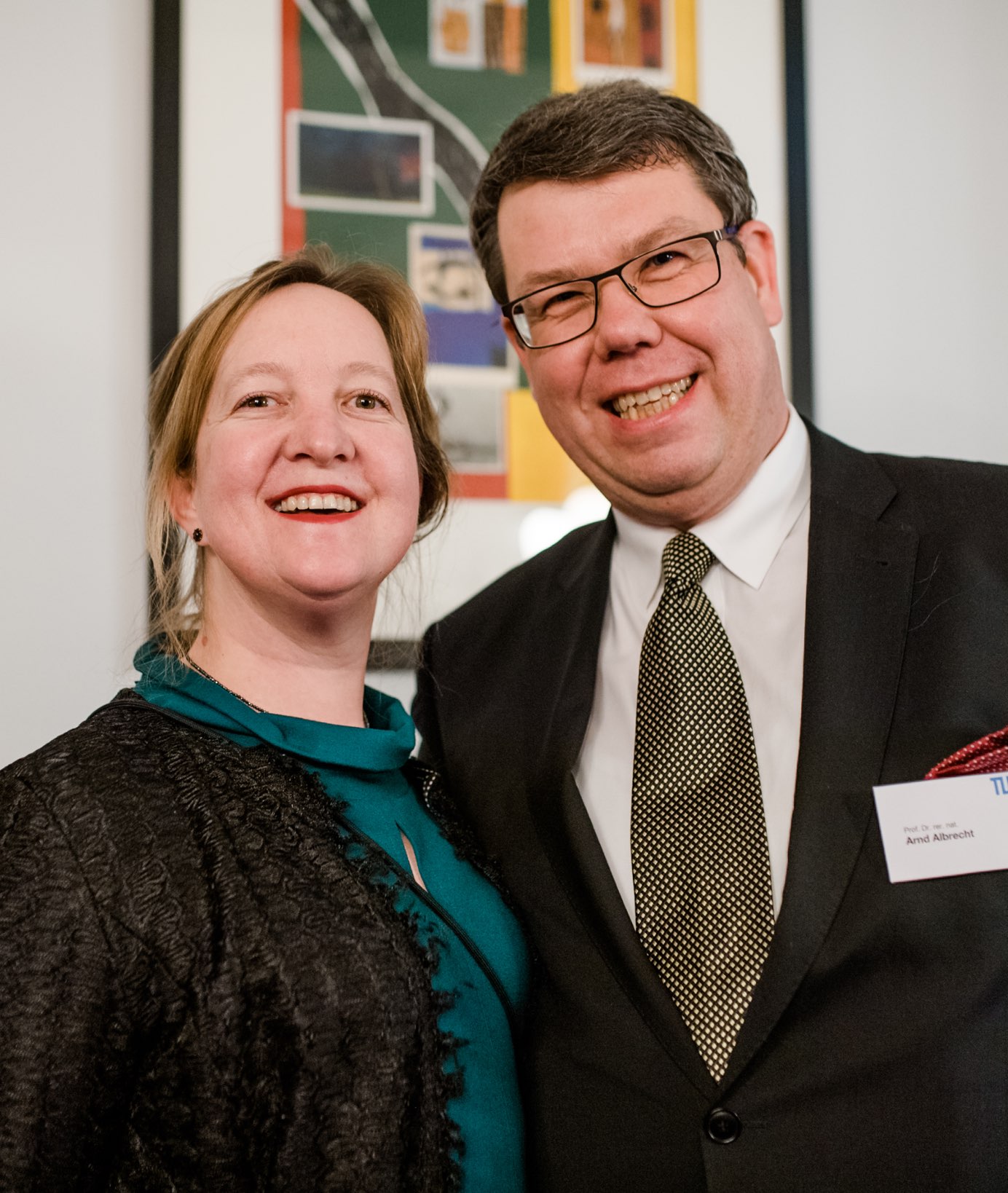 Prof. Dr. Evelyn Albrecht-Goepfert und Prof. Dr. Arnd Albrecht
both Diploma Biology 1994, Doctorate Biochemistry 1996
Evelyn Albrecht-Goepfert and Arnd Albrecht met each other at TUM Campus Garching while studying Biology. Since then, they have been indulging their shared passion for biology and nature, for products, processes and business, as well as for people and their development. After receiving their doctorate in 1996, both had an unparalleled career in business: Evelyn Albrecht-Goepfert as a product and project manager in the pharmaceutical and beauty industry, her husband Arnd Albrecht in international management in the pharmaceutical industry and in strategy consulting for medium-sized companies and corporations. Meanwhile, for over ten years both have been passing on their wide-ranging knowledge as professors, running their own company and the Munich Business Coaching Institute.
Evelyn Albrecht-Goepfert is a business coach and consultant for numerous medium-sized companies and MDAX companies on the subject of corporate development, management and succession. She is Professor for Leadership and Product Management at Fachhochschule Südwestfalen, Head of the Munich Business Coaching Institute (MBCI) and Programme Director of the Business Coach Certificate Course at Munich Business School. She is a member of the Round Table of Coaching Associations, a board member of the EMCC, a member of the Ethics working group in the ICF and Senior Coach in all renowned coaching associations. She is also a state-licensed naturopathic practitioner.
Arnd Albrecht and his consulting company carry out executive development of top business executives with regard to international management and leadership. He is a business coach, senior advisor and consultant to numerous companies and specialises in organisational issues, employer branding and change management. Arnd Albrecht contributes innovative methods and insights to consulting and coaching, which he draws from his research as a professor for International Management, Human Resource Management and Leadership at the renowned Munich Business School. He holds an MBA from Henley Management College.
Since 2018 the Albrecht couple is giving back to TUM for there excellent education as private donors to the TUM University Foundation. Evelyn Albrecht-Goepfert is involved as a mentor in the program TUM Mentoring for students by alumni  for the fourth time already.