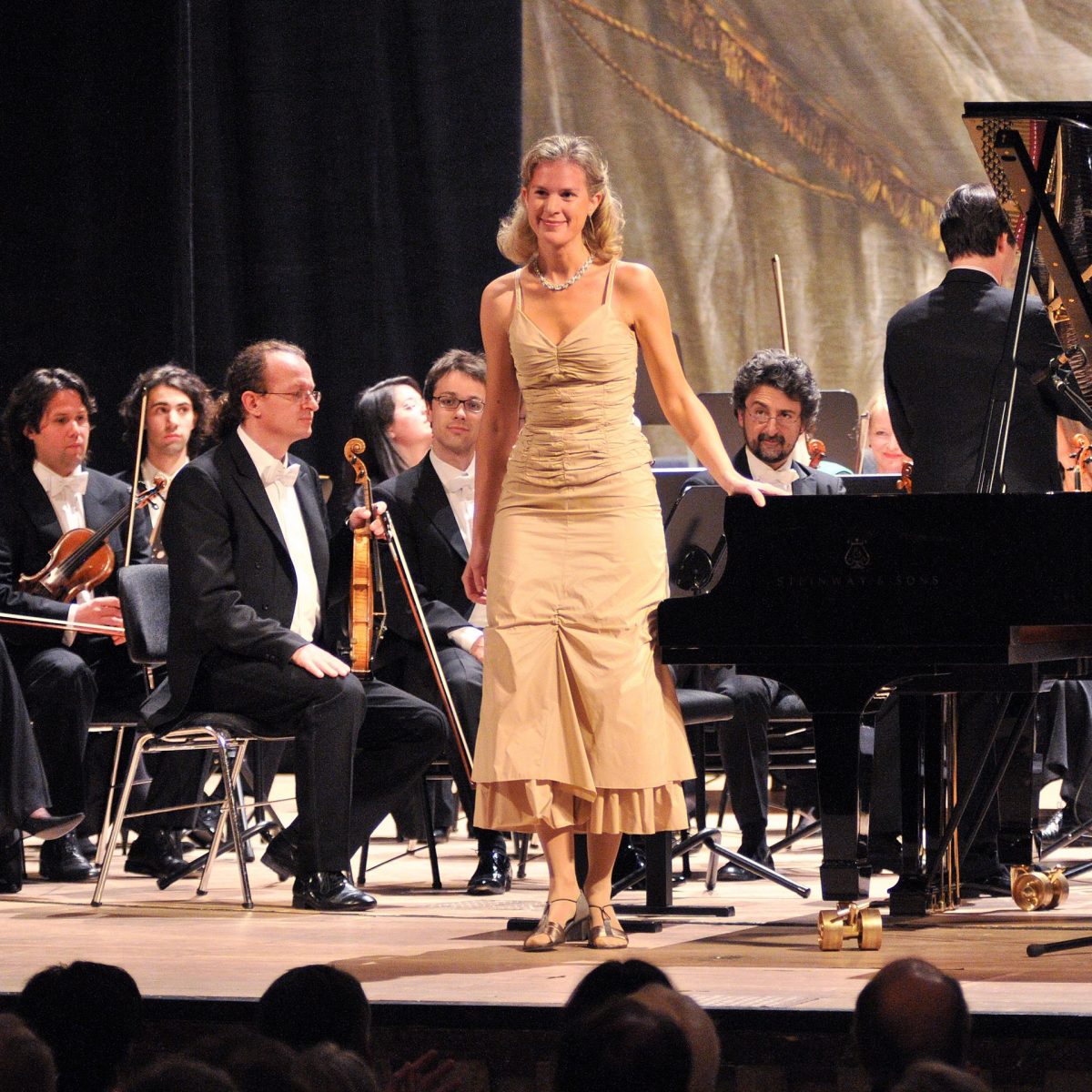 "I savour being on stage with a full-sized orchestra"
Engineering in the morning, family in the afternoon, piano performances in the evening. Since childhood TUM Alumna Sylvia Dankesreiter is a passionate musician. Yet, as a young piano virtuoso, she opted for a degree programme at TUM.
1995: Sylvia Dankesreiter sits down at the grand piano and starts to play Bartók. Total silence descends on the hall. Her parents in the audience share the excitement and keep their fingers crossed. A few minutes later the jury announces: "1. prize Sylvia Dankesreiter". It is the seventh time she wins the 'Jugend musiziert' competition. A career in music seems to be predetermined.
Still, when talking to Sylvia Dankesreiter it quickly becomes clear that another competition has influenced her just as much: the German National Mathematics Competition, in which she, in contrast to 'Jugend musiziert', participated only once, but right away made it to third rank. She remembers: "I won just like that, without having done anything fancy."
At the time the pupil was impressed by the factual and objective evaluation method, and thinking about it now she is certain: "That result has influenced my decision to chose a technical degree: a degree in which exam points are simply added up." This paved the way to TUM. And at that time another university did not even come into question for Sylvia Dankesreiter, who was born and raised in Munich. Her father had already received his diploma at TUM, and also her brother had taken up Mathematics at TUM . Apparently an interest for numbers and functions runs in the family.
Music and technology
But Sylvia Dankesreiter by no means wanted to give up music. So three years later she also applied to the University of Music and Performing Arts in Munich and got in. There however, she first had to seek permission to continue her studies at TUM at the same time, and thus would not be able to focus on music exclusively.
From this point on she was double-tracked. Being an engineer and a pianist. A duet that she is mastering up until now. In the morning her expertise as a graduated engineer is required at a manufacturer's for electric marine propulsion, the remaining hours belong to family and to the piano, to practice her old repertoire and work on new pieces. "I do have to invest a lot of time in preparing a concert", she says. But she is also grateful for not being subject to the pressure of having to live off her music.
Jitters and the big stage
Over the last years Sylvia Dankesreiter has received numerous national and international prizes and awards. Most of all her Chopin interpretations have earned a great deal of recognition and lead to a special veneration by the Polish Minister of Education and Arts. She is a proud member of the Pianistenclub München and meanwhile also a board member. "Getting admitted there actually wasn't that easy", she confesses.
Nervous about performances? Despite her extensive stage experience and a job in which she frequently presents in front of everybody, she is all too familiar with that feeling. What is the reason for that? "For me a concert is more difficult than a lecture or a presentation because pianists are expected to play by heart."
Connected to TUM
Playing by heart or not. For the TUM Family Sylvia Dankesreiter is a godsend either way. It is not only electrical engineering, but also the music, which regularly brings her back to TUM. She repeatedly performs as a soloist at the TUM Advent Concerts. "These concerts are wonderful. Amazing colleagues and the festive setting make for a splendid atmosphere."
Naturally, in the anniversary year she will also not miss the opportunity to musically enchant the audience during the advent season. She is already excited: "as a soloist I have the opportunity to play at Münchner Philharmonie with the grand TUM Choir and Orchestra." A concert with that many parties involved is a special treat even for an experienced pianist like her. "This time I am especially looking forward to Beethoven's Fantasy for Piano, Choir and Orchestra. I am sure that will be an impressive sound experience!"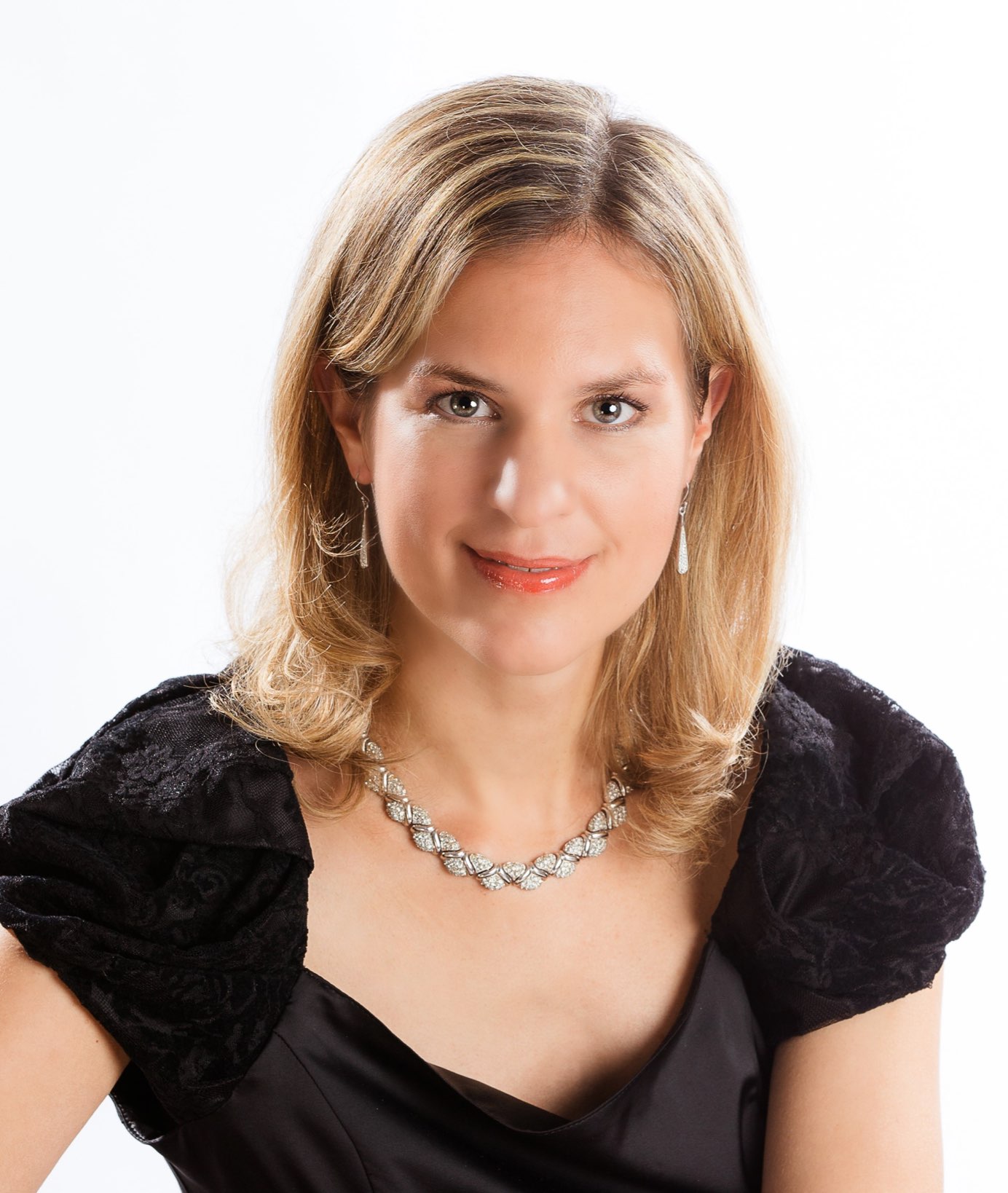 Sylvia Dankesreiter-Unterhinninghofen
Degree Electrical and Computer Engineering 2002
Sylvia Dankesreiter works as an engineer at Torqeedo GmbH and as a freelance pianist. From 1996 until 2002 she studied Electrical and Computer Engineering at TUM and from 1999 until 2003 majored in the subject piano at the University of Music and Performing Arts in Munich.
He musical career started when she was four years old, when she taught herself how to play the recorder and read music. During her school days she took piano and violin lessons and won the competition 'Jugend musiziert' seven times.
Having completed her two diploma degree programmes she worked as a project manager at Wacker Construction Equipment and until 2009 added a postgraduate course at the University of Music and Performing Arts (concert discipline piano and master class piano duet).
Since 2007 she is a member of the Pianistenclub München e.V. and since 2009 also a board member. Sylvia Dankesreiter has received numerous national and international awards as a pianist and was honoured by the Polish Ministry for Culture and National Heritage for her authentic interpretation of Chopin in 2011.
Venues she performed at are, amongst others, Herkulessaal, Prinzregententheater and the Cuvilliéstheater in Munich, the Rudolfinum in Prague, the Mozarteum Salzburg, as well as the San Giovanni Battista in Roma. Sylvia Dankesreiter has published three solo-CDs and has contributed to several recordings of the Bavarian Broadcasting Company and the ZDF.
Time and again she has supported concerts at TUM as a soloist over the last years. She will also perform at this year's Advent Matinee and the Vivat TUM Concert at the Philharmonie in Gasteig Munich.