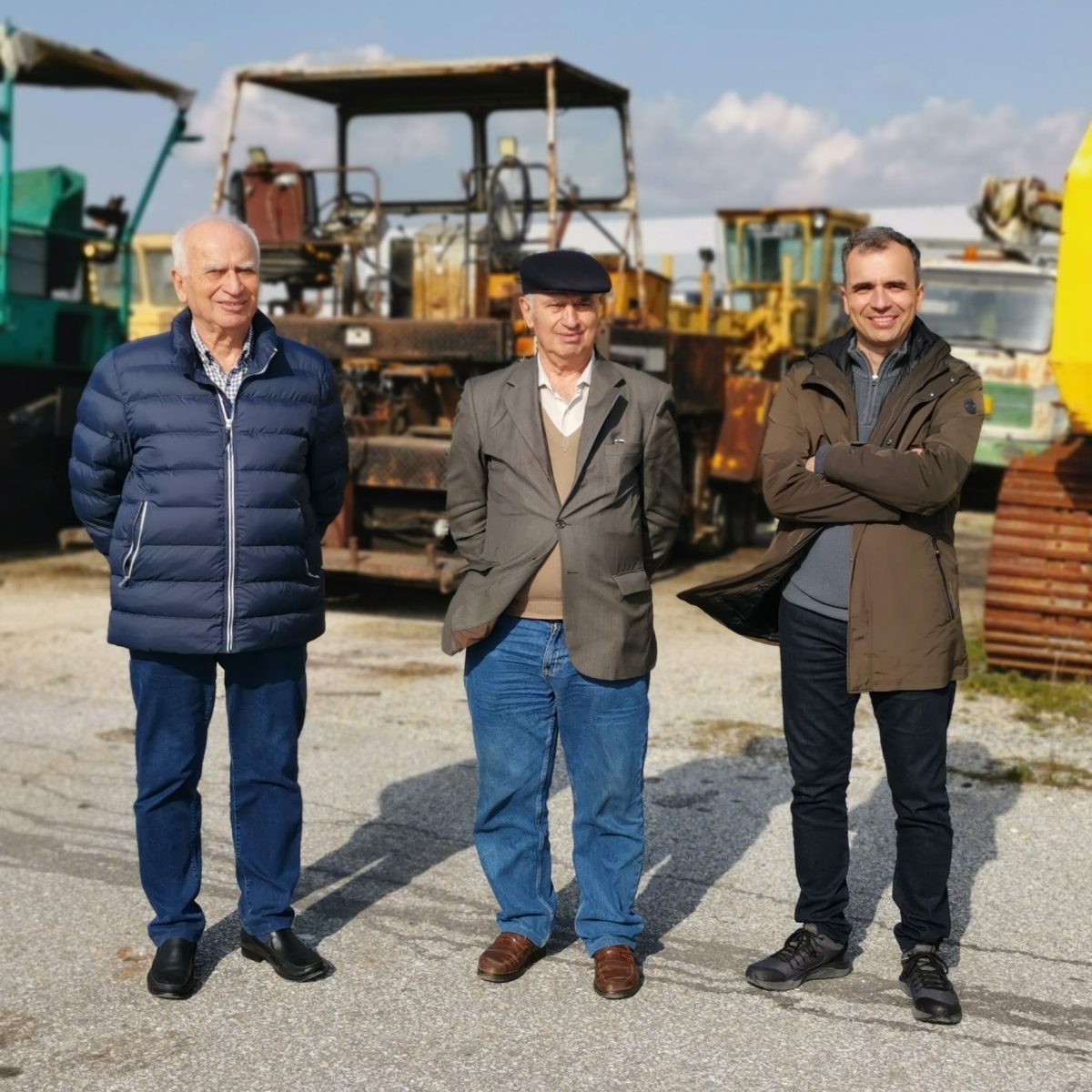 "Here we acquired perseverance"
The family of TUM Alumni Alexandros Piatidis has a long tradition of studying at TUM. Six family members from two generations have studied here. With their engineering knowledge, they have built up a flourishing family business in Greece.
Athanasios Piatidis arrived in Germany in 1956 with 150 Deutsche Mark in his pocket. He had to work for an entire year in order to be able to afford to study Mechanical Engineering at TUM. This would not have been possible in Greece, his home country. There was neither work there at the time, nor could his parents, simple farmers with five children, have afforded to provide financial support for their son. In 1963, he completed his studies at TUM. In 1965, his brother Georgios Piatidis also returned to Greece with a TUM degree in Civil Engineering. In 1974, the third brother, Konstantinos Piatidis, followed. By taking this courageous step into a foreign country, the three TUM Alumni laid the foundation for their family business.
After returning to Greece, the TUM Alumni were quickly able to make a name for themselves in the local construction industry. While they had initially built detached houses, they gradually turned towards apartment buildings and large-scale projects for public infrastructure: highways, roads, bridges, dams. In 1986, the brothers set up their own construction company. The Piatidis Family Group now comprises two companies and two quarries.
CERTAINLY A THIRD GENERATION, TOO
For Alexandros Piatidis, the nephew of Athanasios Piatidis and son of Georgios Piatidis, it was only natural to continue his family's tradition and to ensure the continued success of the family business. So he too moved to Munich in 1994 to study Civil Engineering at TUM. Thus, he was to be merely the first in the second generation of TUM Alumni from the Piatidis family. His cousin Alexandros Piatidis (Diploma Civil Engineering 2002) and his cousin Despina Piatidou (Diploma Civil Engineering 2010) followed suit. "When my children are old enough, I will advise them to study at TUM as well," says Alexandros Piatidis. "Studying at TUM has made a decisive contribution to my family in all stages of their professional development."
The sound knowledge gained from their studies and the numerous complementary courses enabled the Piatidis family to steer their company safely through both ups and downs. In the 1980s, they felt well equipped to keep up with the steady growth of their company. They also kept a cool head during the financial crisis of 2008 and, since 2020, the ongoing Corona pandemic. "At TUM, we learned how important good planning is," Alexandros Piatidis emphasizes. "Here we acquired entrepreneurial foresight and perseverance."
BACK TO THE ROOTS
Today, Alexandros Piatidis can look back on a considerable number of construction projects himself – from a retirement home to a fire station, from dam construction to a protective wall. In addition, he handles the family company's fleet of construction machinery and the company's own workshop for repairing the machines. Since 2016, he has been the CEO of the construction company Alexandros Atebe. And he has been the managing director of the Piatidis family's Six Alpha Cotton Industry since 2009.
Because they were so successful with their construction company in the 1990s, they also became entrepreneurs in the cotton processing sector – and with this activity in the agricultural sector they forged a link to the professional roots of their parents and grandparents. The area around Rodopi and thus around the company headquarters is known for the cultivation of high-quality cotton. The Piatidis family buys it from local farmers, cleans and gins it in their factory, which they built on their own in 1994, and exports the resulting cotton fibers all over the world. "My main goal in life is to maintain and develop these two companies of my family and to prepare them for all challenges to come," says Alexandros Piatidis.
ALL THE WAY TO THE ACROPOLIS
To reconnect with TUM after many years, avid long-distance runner Alexandros Piatidis decided to participate in TUM's virtual campus run in 2020. He enjoyed it so much that the following year he invited his father Georgios Piatidis, who is now over 80 years old, to participate in the TUM online event. "He was instantly thrilled by the idea," Alexandros Piatidis recalls. At the next run, his uncle Athanasios Piatidis, the pioneer of the Piatidis-TUM family, also wants to enter the race. He has set his sight on running all the way to the Acropolis of Athens. "We are very happy that the TUM Campus Run has allowed us to be an active part of TUM again."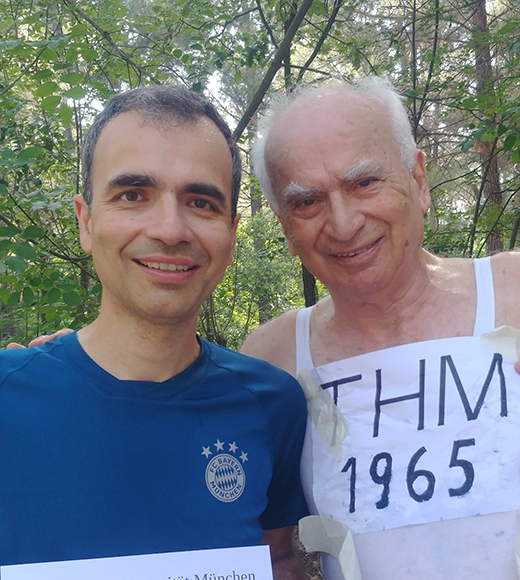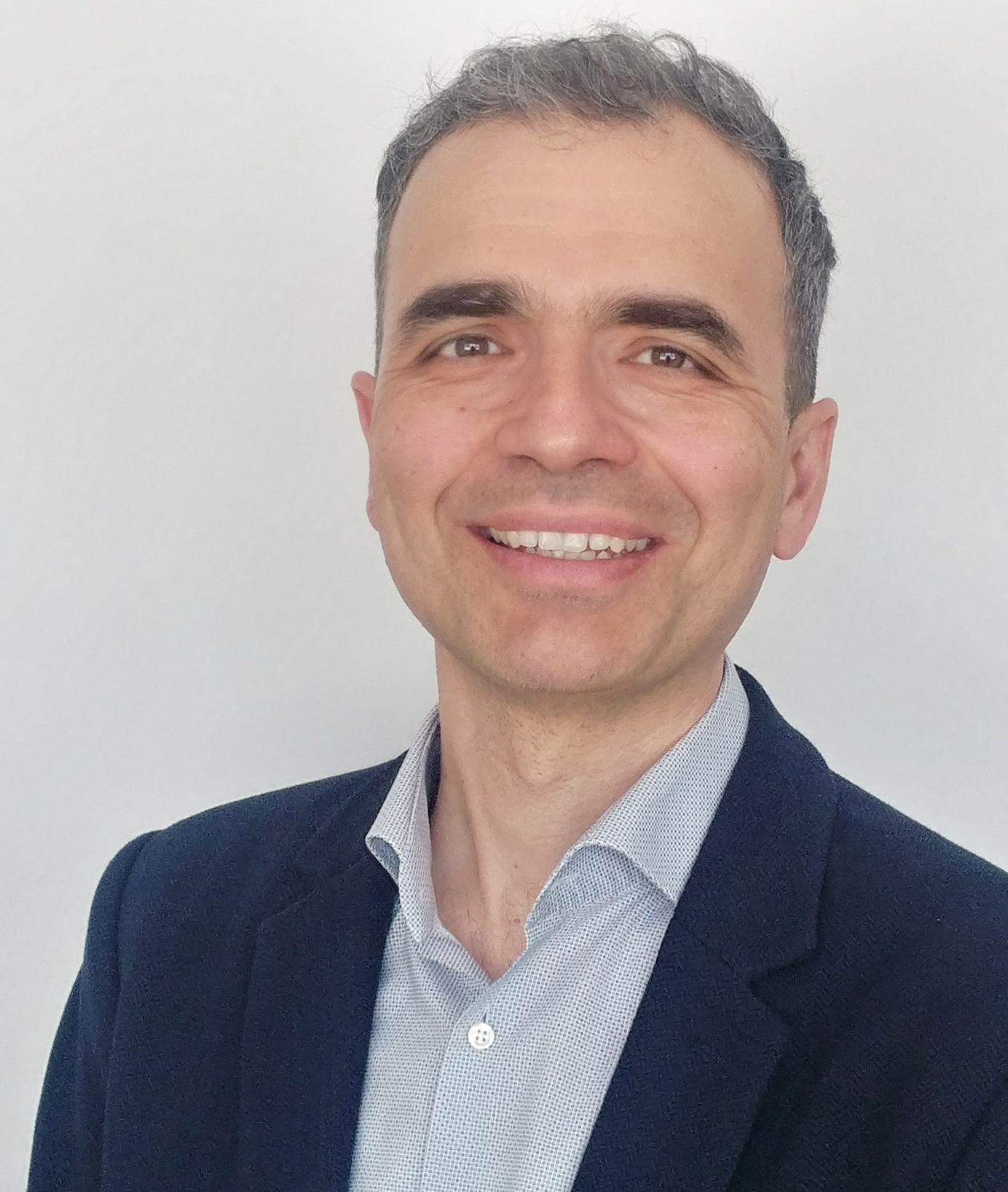 Alexandros Piatidis
Diploma Civil Engineering 2000
After learning German for a year at the Goethe Institute in Murnau am Staffelsee and in Munich, Alexandros Piatidis began his studies in Civil Engineering at TUM in 1994. In 2000, he returned home to northern Greece with his diploma. Since then, his full professional commitment has been to the preservation and further development of the family business. Alexandros Piatidis is a passionate long-distance runner. He easily handles 25-kilometer runs in the Thracian mountains. But what he likes best is studying Mathematics with his children on the weekends.