Mentoring Tandem Nora Els and Friederike Ott
"An outside perspective is incredibly helpful"

Already during her parental leave after giving birth to her first child, TUM Alumni Dr. Nora Els asked herself a lot of questions: She had just finished her doctorate, was highly motivated and wanted to return to working full-time. However, due to the economic situation in the pandemic this was not an option with her previous employer. Was this perhaps the time to start her own business and set up a company?
"I knew that I wanted to start working soon and wanted to find my way out of academia and into the field," she says, "but I also had some bad experiences when I mentioned in my applications that I had a child." That's why she applied for TUM Mentoring Professional, in which alumni support other alumni as sparring partners and provide advice and their experience. According to Nora Els this was a stroke of luck, because she was put in contact with TUM Alumni Friederike Ott, who immediately provided her with active support.
Friederike Ott has been undergoing professional change again and again, roughly every five years she was assigned new areas of responsibility: "The freedom of mind and the creative freedom that came with it was definitely significant", she says today. Since 1985 she has held various management positions and then went into business for herself in 2016. Since then, she has been working as a freelance trainer and coach and consequently knows the issues Nora Els deals with not only from personal experience. And she is happy to share her knowledge – also within the TUM Alumni Network.
"In the application process, she helped me to be more confident in my cover letter and the way I present myself", she says. She supported her in "analyzing my role in complex situations and conversations and pointed out possible solutions." Especially the view from outside is incredibly helpful as well as indicating new perspectives, "which I myself sometimes don't see in the situation". Within a few weeks, a new employment at Climate Alliance Tyrol opened up for Nora Els.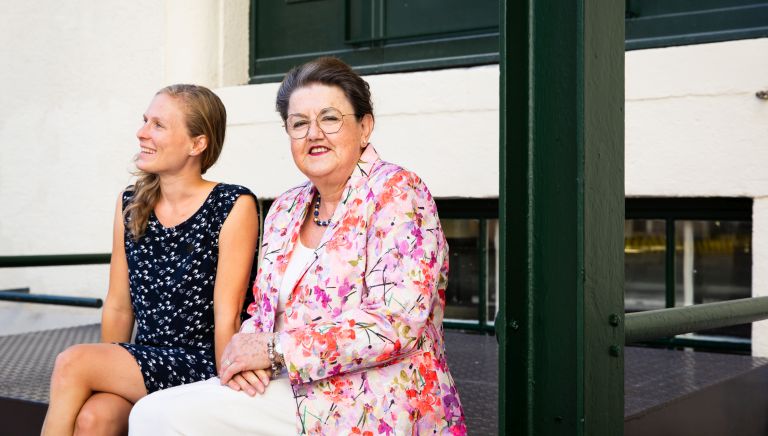 Since March 2020 they have talked on the phone several times and, when traveling was possible again after Corona, they soon met up in Innsbruck. Even after a successful job hunt, the support continues: "It is very nice to know that I can always ask her if I am unsure about a decision." Although decisions and actions have to ultimately taken by herself, "her  experienced, neutral view is incredibly valuable," Nora Elssays. "I never thought I could learn so much from mentoring and would recommend it to anyone."
Find out more about TUM Mentoring Professional.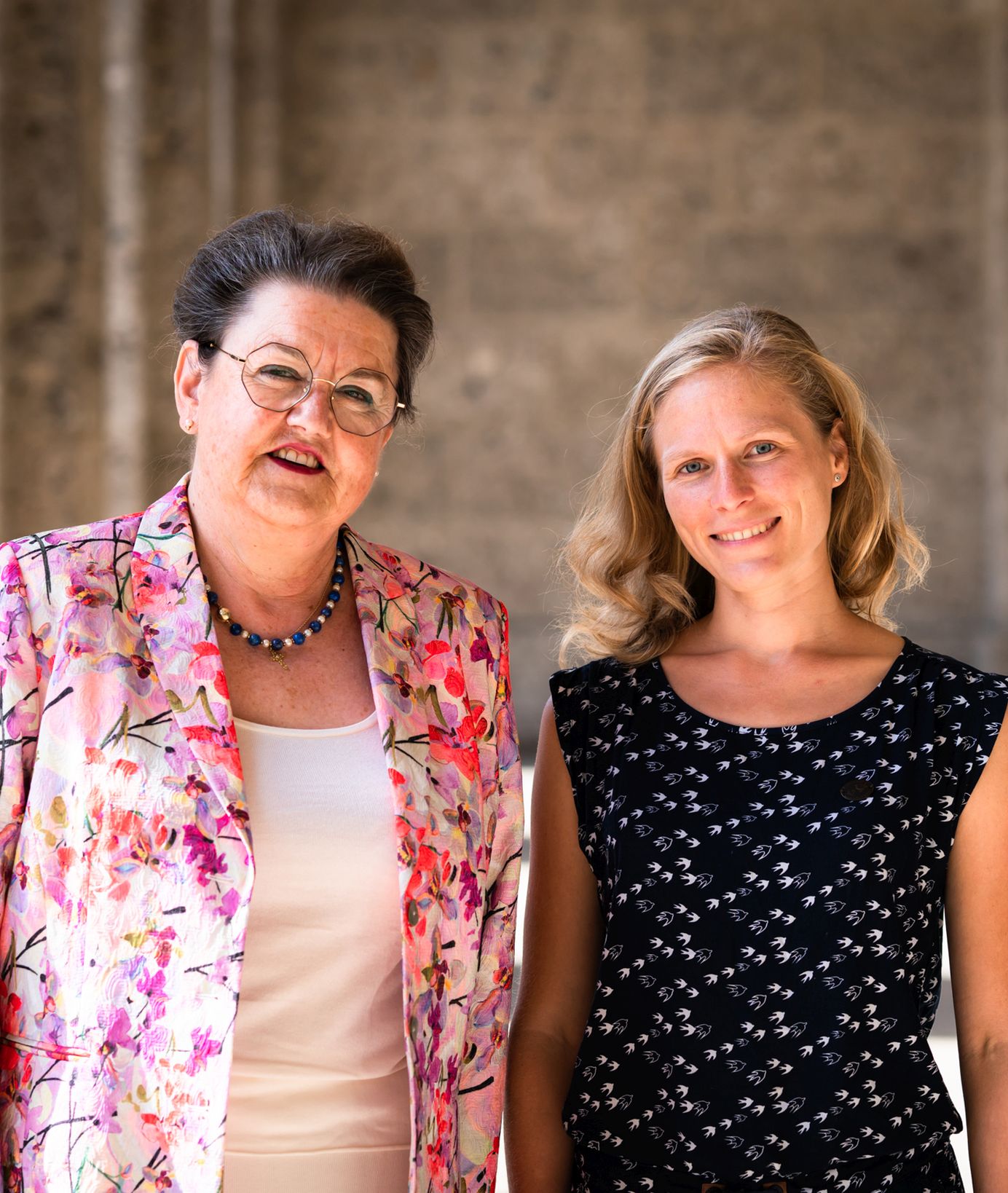 Dr. Nora Els und Friederike Ott
Master Ecological Engineering 2016 and Diploma Ecotrophology/Nutritional Science and Home Economics  1977
Dr. Nora Els
Prior to joining TUM for her Master's degree in Engineering Ecology, Nora Els studied Geoecology at the University of Tübingen. Subsequently, she earned a doctorate in Biology from the University of Innsbruck and completed further training in Corporate Environmental Management and Environmental Economics. After her maternity leave and an internship at SOS Kinderdorf International in Innsbruck, she is now working for Klimabündnis Tirol and supports companies on their way to becoming more sustainable. At TUM she enjoyed above all the interdisciplinary teaching and the exposure to different disciplines, their topics and vocabulary: "Today I am very grateful that I was able to delve into different areas of interest and that I could have a go at everything I wanted to."
Friederike Ott
Friederike Ott has studied Ecotrophology/Nutritional Sciences and Home Economics at TUM in Weihenstephan, passed the teacher's examination and added a degree in Adult Education from the Munich School of Philosophy in 2000. She was Deputy Head of the Department of Nutrition and Home Economics Consulting at the Bavarian State Ministry of Agriculture and Forestry, Head of Department at the Augsburg Office for Agriculture and Nutrition and Deputy Head of the Academy for Health and Food Safety in Munich. In 2017, she was responsible for the commemorative publication for the 50th anniversary of the Bavarian State Chancellery's course in Administrative Management. Since 2016 she has been working as a trainer and coach on a freelance basis. Friederike Ott used the lockdown to declutter, which included her study materials. Here she found a term paper from 1976, copied on thermal paper, with hand-drawn sketches and tinted by time: "When I think back to my student days, I sometimes wonder how we managed to do all this without the Internet and digitalization."