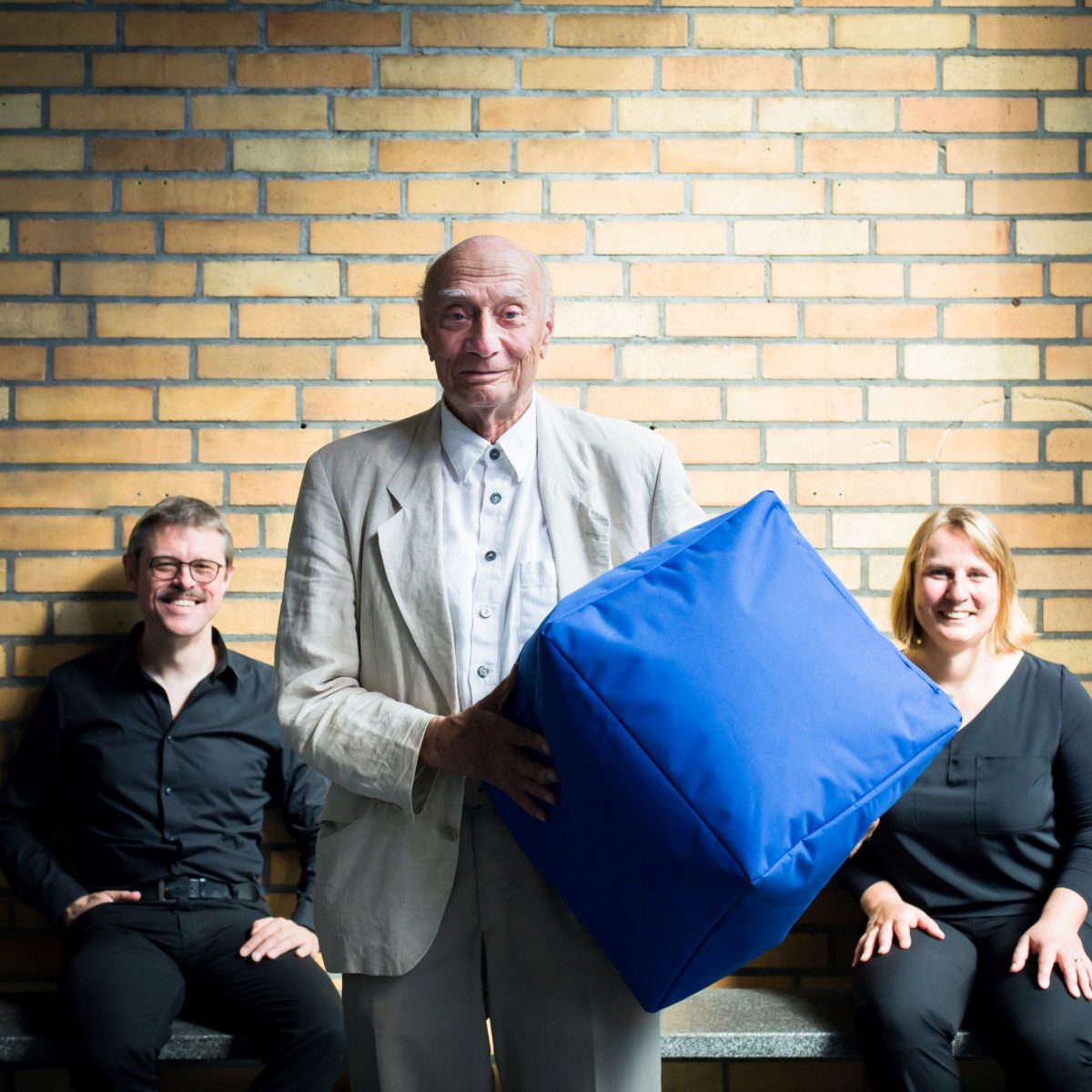 The Thurners – a TUM Family
"Do you remember back then, when…?"
They studied at TUM at different times, but both have wonderful memories if their alma mater. Professor Gerald Thurner, his daughter Professor Veronika Thurner and her husband Michael Arbesmeier are a TUM family.
Gerald Thurner not only studied at TUM, he was also a professor there, spending more than 40 years of his life at TUM. In 1951, he began studying Civil Engineering, back then when TUM was still called the "Technische Hochschule". "At the end we were 140 graduates, only one of them a girl," the 88-year-old remembers. His daughter Veronika, who studied at TUM almost 40 years later, has particularly vivid memories of when she started studying in the winter semester of 1989/90. Around 500 students at that time attended the freshmen's lecture on IT.
She met her fellow student and future husband Michael Arbesmeier during the vacation following her fourth semester. "On the south campus at the corner of Gabelsbergerstrasse and Arcisstrasse, at the Department for Engineering Applications in Computer Science and Numerical Programming, on the top floor beneath the roof, where there were 15 computers and it was a brutally hot summer. That's where we met," Michael Arbesmeier recalls. The memories of the lecture halls, the professors of the time and the time spent studying together come alive again when they visit their alma mater: "The Audimax in the old building was really important to us because the film evenings always took place there," Michael Arbesmeier remembers with enthusiasm. "They didn't have that when I was studying," Gerald Thurner says with a note of regret in his voice. After a short period outside of academia, his career led him back to TUM.
Immediately after graduating in 1956, he took his first job at a company in Essen. "I was to become a representative of the company to visit various railway authorities in Germany. I would no longer have been an engineer, but a businessman. And I didn't like that," he explains. After nine months, he quit. Shortly afterwards he learned that the Department of Tunneling and Construction Management in Munich was looking for a young engineer as an assistant. "I was really happy about that opportunity! And it's where I still sit today," Gerald Thurner adds, laughing.
Visiting TUM
1969 was an important year for Gerald Thurner: He completed his doctorate and in December his daughter Veronika was born. "Three years later I obtained my habilitation and since then I have been professor of construction management." As a child Veronika Thurner visited her father at TUM, got a whiff of university air early on and still remembers his office: "There was a rubber plant in my father's office, I remember that," she laughs.
However, her father's professorship had no influence on her own choice of studies and profession. She was interested in computer science ever since being at school and the school year she spent abroad in the USA. The fact that her father was a professor at the university where she wanted to study was not an obstacle for Veronika Thurner: "I studied a different subject. Besides, the university was big, and the name Thurner didn't even stand out."
After completing her studies in Computer Science with a minor in Mathematics, she married Michael Arbesmeier in 1995 in the Catholic university parish. After the birth of their two children, she completed her doctorate in 2004. Even if she did not follow in her father's footsteps with her choice of study subject, she did when she chose her professional career. "Like with my father, everything happened by chance," says Veronika Thurner. Today she is Professor of Software Engineering and since 2016 as been Dean of the Faculty of Computer Science and Mathematics at the Munich University of Applied Sciences. Her commitment to professional teaching combined with didactic and pedagogical aspects is extraordinary. She received an award from the Bavarian State Ministry of Education and Culture, Science and the Arts for her work in the field of didactics. In 2016, she received the "Prize for Outstanding Teaching" for the second time.
Talents from TUM
"She's much more skilled than I am. Above all, concerning didactics in her area of study – this is something I did do in my time," Gerald Thurner admits. "Discovering and promoting potential is a very central characteristic of her work," says her husband Michael Arbesmeier in agreement. In 1993, while his wife was still studying, he set up his own business together with his fellow students Kai-Uwe Rommel (degree in Computer Science 1992) and Roland Schock (degree in Computer Science 1992) with the company ARS Computer und Consulting. Be a professor, like your father-in-law and your wife? Michael Arbesmeier decided to go a different way: "I think I would have been able to teach. But writing a doctorate and a habilitation would be a horror to me." However, he remains associated with TUM to this day: "We are always looking for young, talented computer scientists for our company. Talents from the TUM in particular are of course very welcome here."