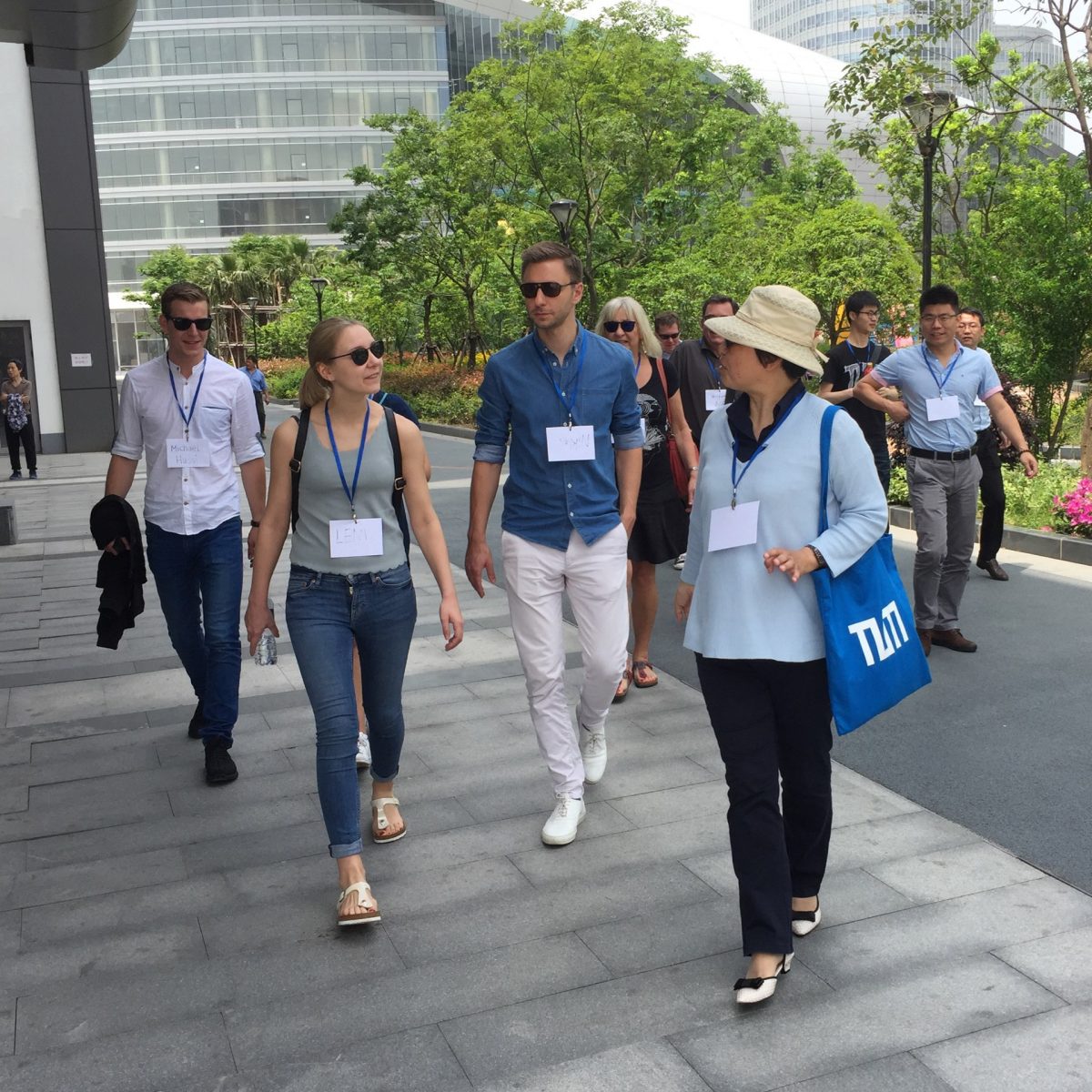 "Doing my doctorate at TUM was an unforgettable time"
For her doctorate, Ying Zhang went all the way from China to Munich. Her experiences related to this intercultural exchange enriched her so much that she initiated the Women of TUM Network together with other female TUM Alumni.
It was always clear for Prof. Dr. Ying Zhang that she would go to Germany for her doctorate. She completed her Bachelor's degree in Traffic and Transport Engineering in 1986 and her Master's degree in Urban and Traffic Planning at Tongji University in Shanghai, one of China's most renowned universities, in 1994.
"Learning German as a foreign language and continuing your education after studying in Germany is a tradition at Tongji University," Ying Zhang explains. Since its founding in 1907, the University and the Chinesisch-Deutsches Hochschulkolleg (CDHK), which was founded in 1998 and is affiliated with the University, have attached great importance to the exchange of knowledge between the two countries.
A good reputation
Ying Zhang heard about a large-scale project for sustainable urban transport development at TUM, one of the CDHK's partner universities. "I was very interested and the connected Chair at TUM had a good reputation in its field," she says about her decision to pursue her doctorate in distant Munich.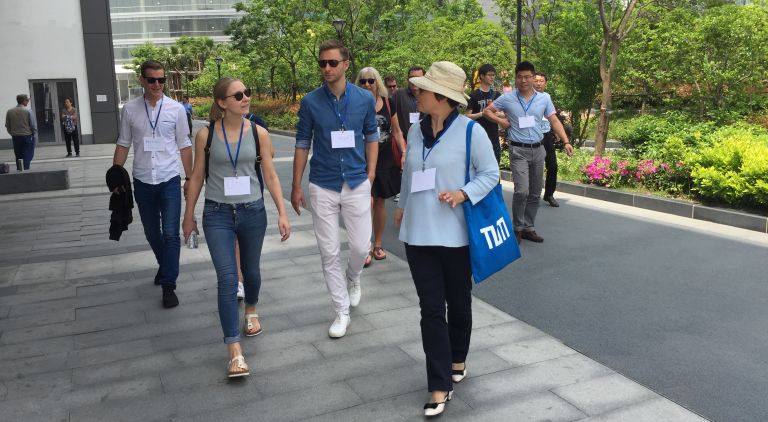 "Doing my doctorate at TUM was an unforgettable time for me," Ying Zhang emphasises. From the beginning the TUM Chair of Traffic Engineering and Control of Professor Dr. Fritz Busch had welcomed her very warmly and she felt well looked after by her doctoral supervisor TUM Professor Dr. Peter Kirchhoff. She was able to significantly advance her research on traffic planning and traffic management in local public transport here. "My time at TUM has contributed a lot to my academic development," she says.
But also her stay in Munich in general has encouraged Ying Zhang's self-development. She enthusiastically reports on four years full of experiences, German family celebrations, concerts and operas, the beauty of the Alps and the morality and philosophy typical for Germany. "I think whoever is not prepared to think outside the box diminishes the meaning of their stay abroad by fifty percent," she says in fluent German. "Language also shapes the way we think."
A tradition is born
With a doctorate in her pocket, Ying Zhang returned to her hometown Shanghai in 2003 because after all "there is no place like home". In the role of Professor of Transport and Logistics, she has since been conducting research at Tongji University in oder to meet the current challenges in Urban and Transport Development, for example by introducing bike sharing systems. Her interest in intercultural exchange and cross-cultural and cross-national communication and networking also prevails. At every opportunity, she advises her students to look beyond their own horizons, and she herself takes every opportunity to do so, too.
At a TUM Alumni Expert Seminar in Singapore, Ying Zhang and the international participants not only worked together to find solutions to urgent questions of renewable energies, sustainability and environmental technology, but also to strengthen the international exchange, especially between women.
Without further ado she initiated the Women of TUM Network together with like-minded female TUM Alumni, which offers female scientists, alumni and students in economy and science an international platform for exchange and mutual support since 2009. "We want to get to know the women of the TUM Family better and be inspired by their careers and progress," she says. "Thanks to regular events, the network has become more active and stronger since its foundation."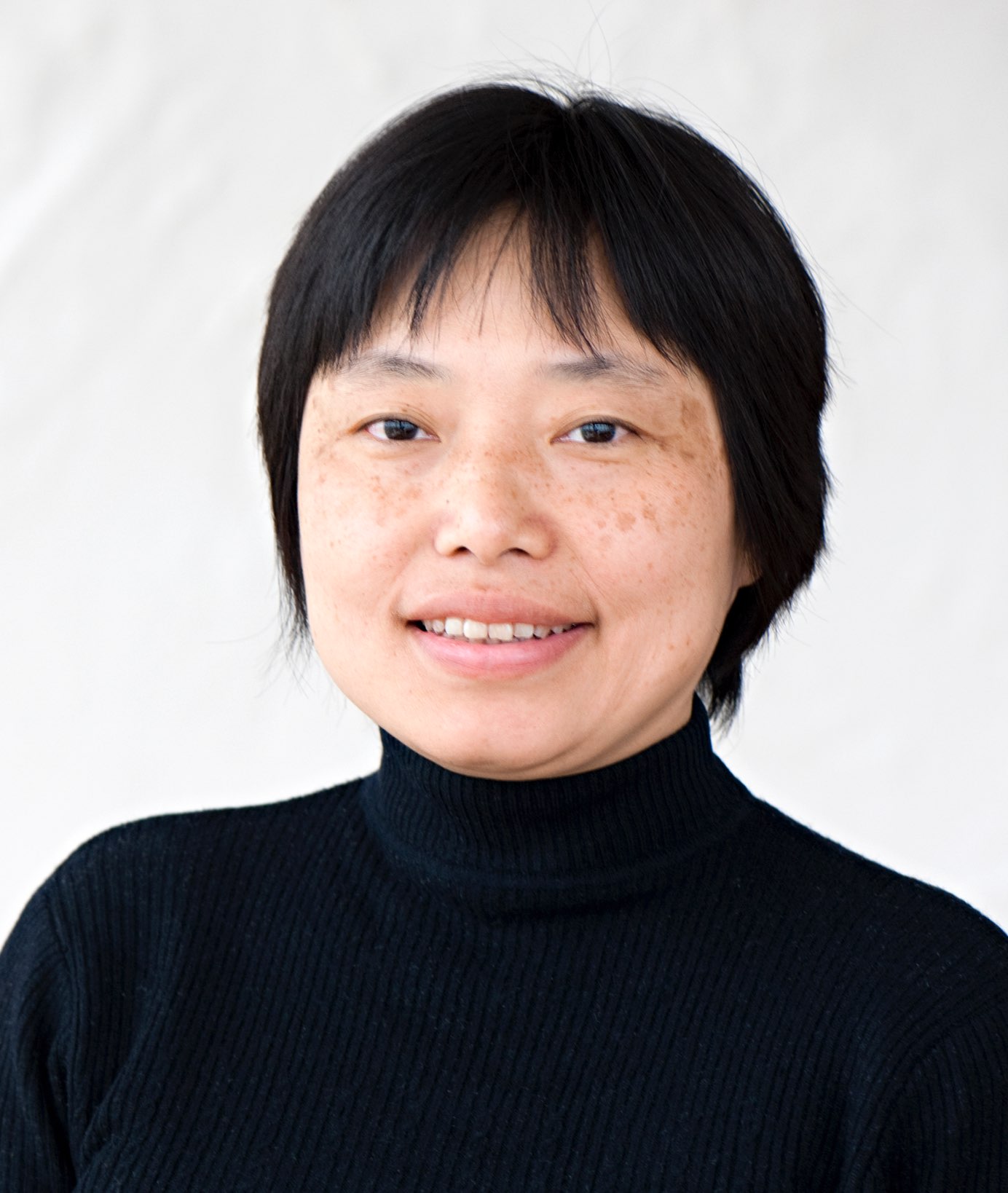 Prof. Dr. Ying Zhang
Doctorate Transportation Systems 2003
Between 1986 and 1990 Ying Zhang completed a Bachelor's degree in Traffic and Transport Engineering at Tongji University, followed by a Master's degree in Urban and Traffic Planning from 1991 to 1994 at the local College of Architecture and Urban Planning. She studied German at the Deutsch-Kolleg [German Academic Association] and received a scholarship from the German Academic Exchange Service (DAAD) to do her doctorate at TUM in 1999.
In 2003 she finished her doctoral thesis on Traffic Development in Major German Cities and Shanghai at TUM's Chair of Traffic Engineering and Control and returned to Tongji University. As a professor, she has been researching and teaching in the field of Traffic and Transport at the local Faculty of Transport. Together with like-minded female TUM Alumni, she initiated the international Women of TUM Network in 2009, which is supported by the DAAD.