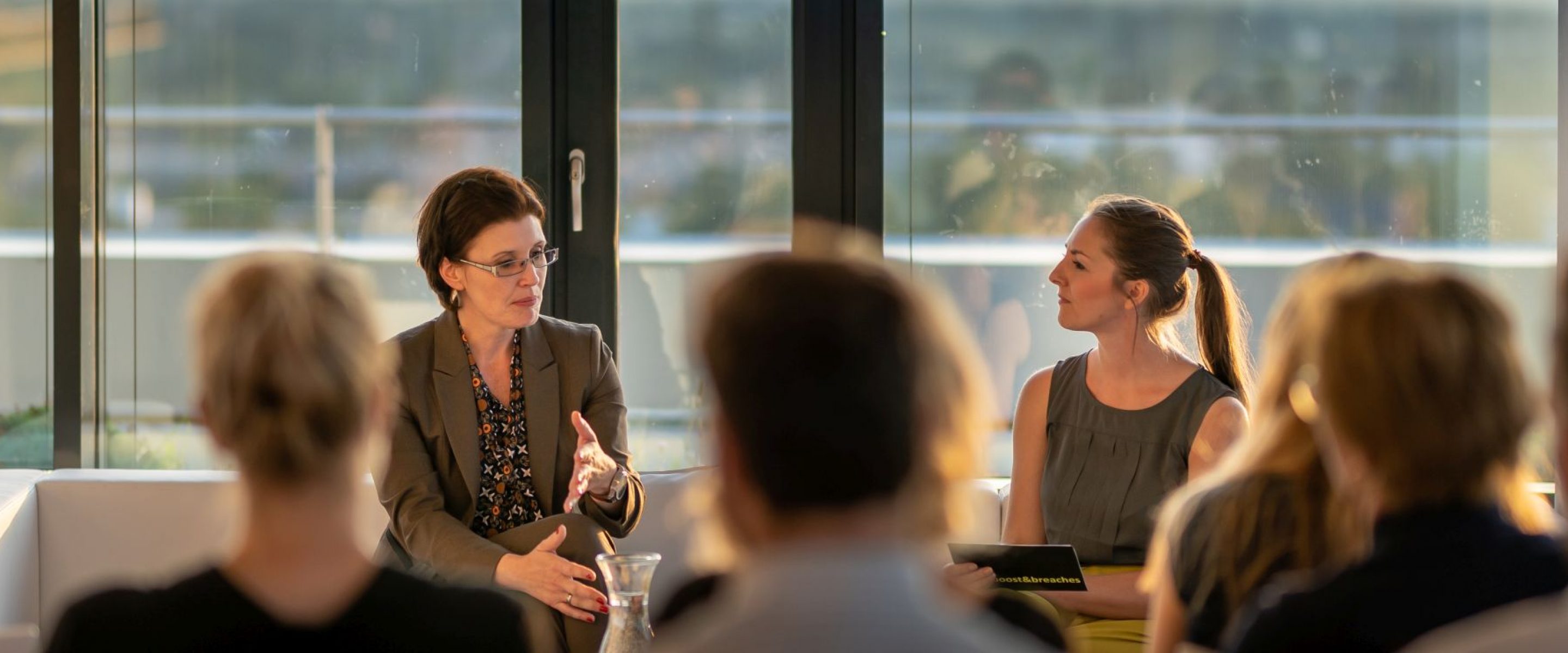 Member of the Executive Board Sabrina von Nessen
"True strength lies within ourselves"
TUM Alumna Sabrina von Nessen is a dedicated executive with 20 years of professional experience in the Finance and IT industry. In her lectures she stresses the importance of emotional intelligence and female empowerment.
Sabrina von Nessen took on her first management position when she was in her mid-twenties. Today, she is a member of the board of an IT software service provider and consulting firm. In addition, she has made a name for herself as a mentor, author and keynote speaker. In her lectures she highlights the importance of emotions in a digital age. She believes that emotional intelligence plays a decisive role in leadership. It is especially women in technical professions that she wants to encourage to recognise their strengths. Sabrina von Nessen is convinced: "True strength lies within ourselves, in our experiences and beliefs, the inner driving forces and personal motives."
FOUNDATION OF SUCCESS
"The motives that govern our actions are the foundation of our success", Sabrina von Nessen believes. "They define how persistently we pursue goals." At the beginning of her career, she still had a different opinion. At that time, she shared the widespread opinion among managers that purely rational arguments are decisive in triggering action. "Far from it", she says today. "My first years of leadership were above all a learning experience, but in retrospect not very successful." The strategies recommended in the standard management literature and by traditional management coaches did not work in the everyday practice of corporate management. "At this point I started to question motivational structures and personalities."
She wanted her knowledge to be based on scientific findings, so in 2013 Sabrina von Nessen decided to do a part-time Executive MBA at TUM. In her master's thesis, submitted in 2016, she examined the subjectively perceived relevance of emotional intelligence in leadership. Meanwhile, many of her lectures are based on this topic. At TUM, she was able to acquire in-depth scientific expertise with important practical relevance: "The programme taught me a love of sound, scientific work." This foundation today allows her to question popular scientific statements and to evaluate them depending on their context. "Last but not least, a degree programme always provides access to a network that prevents us from working in a bubble of experience and knowledge."
"Both professionally, and privately, I am less driven by power, status or income than by the question of what effect my work could have on society and the people around me", says Sabrina von Nessen. The more intensively she explored personality structures, the clearer it became to her that extrinsic motivation is only short-lived and has a rather limited effect. If deep conviction is missing, there is no real motivation. Salary or good working conditions therefore only offer employees short-term incentives. "We can promote motivation by identifying employees' true interests and aligning their professional goals with them", she explains, "We still have a long way to go to reach that but I am passionately fighting for it."
SELF-REFLECTION AND PERSONAL DEVELOPMENT
"Today, the perception and management of emotions are leadership tasks that are critical to success, but unfortunately still receive too little attention", says Sabrina von Nessen. Based on her experience once managers have arrived in their position, they rarely look into further education on a personal or professional level. "We are too focussed on professional input and pay too little attention to the development of our personality." However, in her view self-reflection and personal development are essential. Particularly with reference to the future: transformative digitisation will lead to a higher speed and intensity of change, Sabrina von Nessen believes.
WOMEN IN MANAGEMENT ROLES
In the course of her career, more and more women have asked Sabrina von Nessen about the secret of her success. This was what prompted her to take a closer look at women in leadership. "I am a strong advocate for acting independently and do not enjoy waiting for decisions that I cannot influence", she says. "Therefore, I encourage women to become aware of their own potentials and strengths and to confidently make performance visible." She advises women to ask themselves the following questions unsparingly and honestly: Which activities fill you with joy? What are you good at? What do you think you can contribute to the world? And last but not least: How could you earn money?
At the Women of TUM Talks on the 7th of October 2020, Sabrina von Nessen will talk about emotional intelligence in everyday management work. She will demonstrate the role emotions play in successful leadership and how managers manage to motivate themselves in such a way that their enthusiasm spreads to their workforce. Sabrina von Nessen used to attend the Women of TUM Talks as a member of the audience. Being a speaker now fills her with great joy and honour: "I never felt I am losing touch with TUM. Instead, I still feel that I am part of a strong network that I can continue to draw strength from."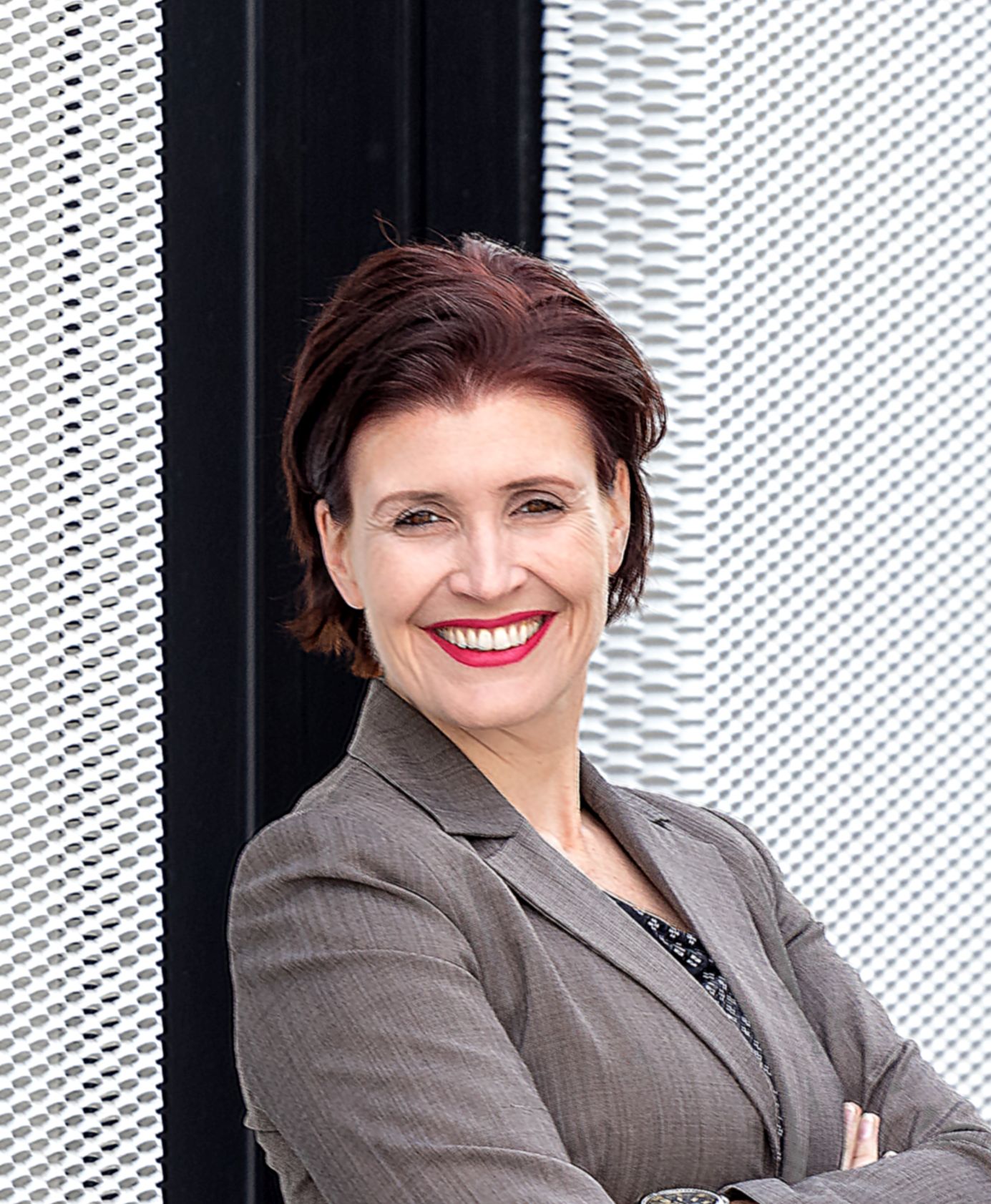 Sabrina von Nessen
Master of Business Administration 2016
Sabrina von Nessen completed her degree in Business Administration at the University of Applied Sciences Mannheim in 2002 and started her career in Finance and IT. In her mid-twenties, she took on her first management role at VR-Leasing AG, a financial services provider focusing on IT and change projects. From 2009 on, she was Head of IT and Operations at the sustainable Triodos Bank, where she was, among other things, responsible for putting together the team, as well as developing structures and processes.
In 2011, her enthusiasm for digitalisation, IT and finance led her to afb Application Services AG. The experiences of her own career trajectory made Sabrina von Nessen curious to investigate scientifically what drives people and leads to success. To do that she enrolled in the Executive MBA programme at TUM on a part-time basis in 2013. Her final thesis, submitted in 2016, with the title "Emotional Intelligence in the Context of Leadership and Organisational Change" was awarded the highest possible grade.
Since early 2018, Sabrina von Nessen has been a Member of the Executive Board at afb Application Services AG. Her main focus is on Finance and Organisation with an emphasis on Planning and Strategy, Human Resources Management and Development, as well as Processes and Organisational Development. To this day the importance of emotional intelligence in management remains the focus of her work and is now also being incorporated into her work as a writer, mentor and keynote speaker. In her lectures she talks about emotional leadership, as well as female empowerment.
In 2019 she won the International Speaker Slam in Wiesbaden. Recently, the book "Female Empowerment – Women in Tech" co-authored with Sandrine de Vries was published, a career guide featuring 25 female experts from digital industries who share their knowledge, among other topics, on Female Leadership.