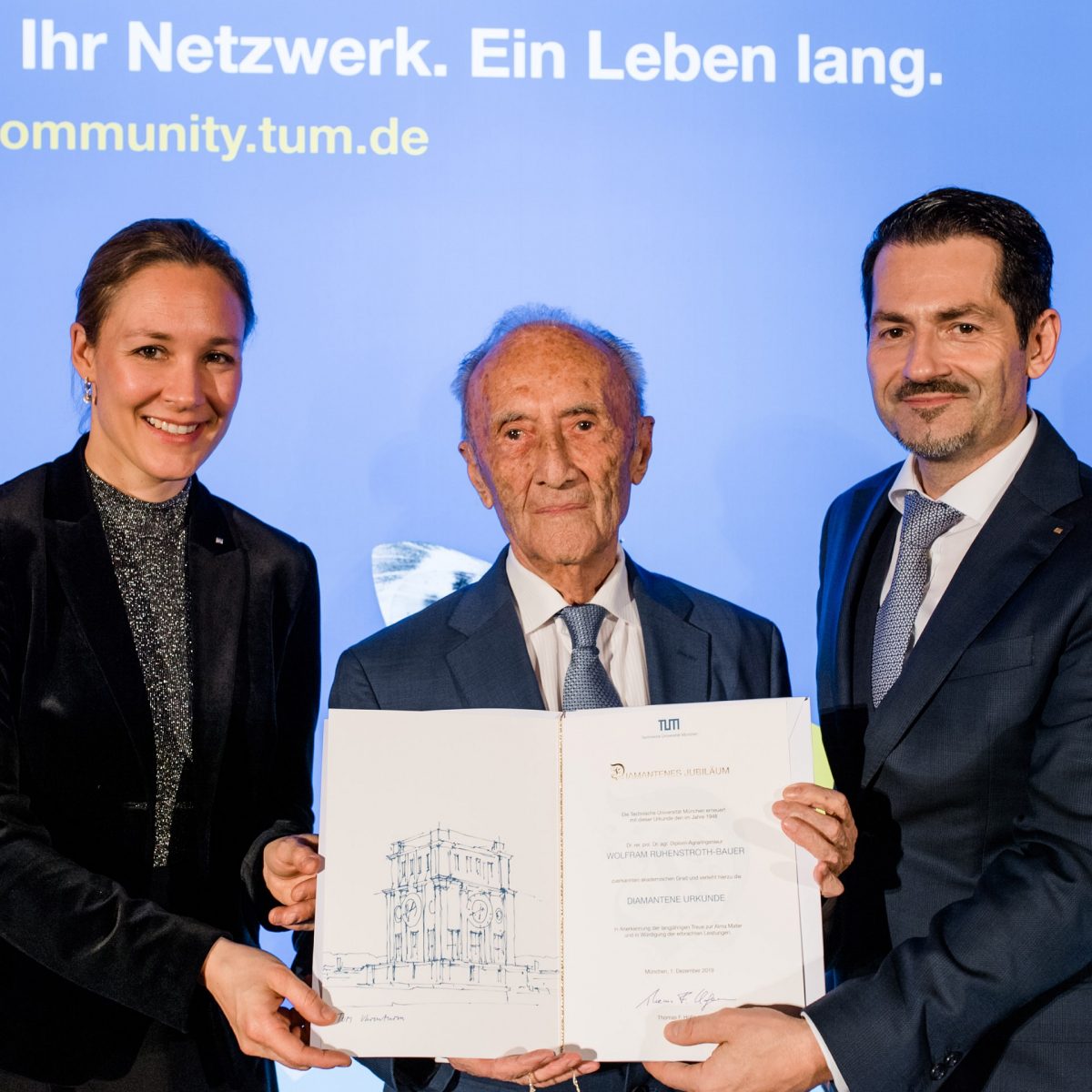 Ministerialdirigent ret. Wolfram Ruhenstroth-Bauer
"My motivation was to help people"
For almost forty years, TUM Alumni Wolfram Ruhenstroth-Bauer advocated for refugee and development aid. His commitment far exceeded any official duties and was highly decorated. For him, it was simply humanity at work.
When Dr. Wolfram Ruhenstroth-Bauer was released from English captivity as a prisoner of war in 1945, the war was finally over for the young paratrooper. But also his homeland Sudeten Germany was lost. His mother had died in the Russian invasion, his father, a classical scholar, was interned. A return to his Moravian-Silesian hometown Troppau was no longer possible. So he followed his older brother to Munich.
Already at the age of fifteen, Wolfram Ruhenstroth-Bauer was a student at the Troppau College of Agriculture, which he graduated from in 1942. When the war ended in 1945, he was the youngest student at the agricultural faculty of TUM. In 1948 he obtained his diploma there.
Perseverance That Paid Off
Having experienced first-hand what it felt like to be uprooted and dependent on help, Wolfram Ruhenstroth-Bauer already dealt with the difficulties displaced people and especially refugee farmers face during his studies. At that time, Wolfram Ruhenstroth-Bauer did not yet suspect that this would one day become his life's work, which would bring him into contact with the political elite and earn him great recognition.
In the newly founded Agricultural Social Society, which was based at the University of Göttingen, he met high-ranking experts working with farming families who had fled from Eastern and South-Eastern Europe. Especially the meeting with Theodor Oberländer, then State Secretary for Refugees in the Bavarian Ministry of the Interior, would significantly influence the young TUM student's career.
On several occasions, Wolfram Ruhenstroth-Bauer presented State Secretary Theodor Oberländer with approaches and concepts for promoting the integration of refugee farmers in West German agriculture. The latter eventually also formally assigned this difficult task to Wolfram Ruhenstroth-Bauer, who in the meantime had earned a degree in Agricultural Sciences. Within the Bavarian Secretary of State, the integration of refugee farmers had thus become a task involving all the technical and budgetary implications. "You have to keep at it if you want to make a difference", Wolfram Ruhenstroth-Bauer says with determination.
More Than a Civil Servant
Theodor Oberländer soon realised that he had brought in more than just an exceptionally clever and technically skilled mind. He had also hired a highly motivated employee whose results-oriented approach far exceeded the usual civil servant mentality and career considerations. Wolfram Ruhenstroth-Bauer was guided by a fundamental humanitarian conviction, which took into account the big picture, as well as individual life stories. Rooted in his deeply felt compassion the young civil servant developed an always respected, sometimes feared determination, assertiveness and persuasiveness. He had to withstand fierce resistance in order to lead even hopeless projects to fruition.
After his move from the Bavarian administration to Federal Government – Theodor Oberländer had meanwhile become Federal Minister – the time of his biggest personal commitment had come for Wolfram Ruhenstroth-Bauer. He organised an East German Farmers' Day with several thousand participants and, with the help of Theodor Oberländer, was able to win over Chancellor Konrad Adenauer for a keynote speech in which he agreed to provide the required funding for the implementation of a five-year programme to secure the livelihoods of around 10,000 refugee families. The world press in the West voiced that this statement by the German Chancellor constituted a decisive step against the Soviet efforts to politically annex West Germany. Not a single person in Bonn or elsewhere suspected the reason for this government declaration Wolfram Ruhenstroth-Bauer had devised, and on which the ambitious goal of a shared humanity has consistently been implemented.
After the plans for integration had been completed, Wolfram Ruhenstroth-Bauer joined the Federal Ministry for Development Aid, from where he again brought to success an internationally acclaimed project in an agricultural cooperative located in southern Brazil with Danube Swabian refugees from Yugoslavia. The cooperative AGRARIA in Paraná, which is well known in professional circles, is today the second largest agricultural cooperative of Brazil. In this development project, as in numerous others, the first impulse and initial material relief came from Wolfram Ruhenstroth-Bauer, usually as a matter of course within the framework of the German government's overall development policy planning.
A Lifetime of Commitment
Wolfram Ruhenstroth-Bauer has received prestigious awards for his unparalleled personal commitment to human and social development. He has been awarded the Federal Cross of Merit, the Bavarian State Medal and an Order of Knighthood of the Holy See. He was the first German to be made an honorary citizen of the Brazilian state of Paraná. According to the responsible German mission abroad, John F. Kennedy and Pope Paul John II also received this title of distinction.
There is no doubt that Wolfram Ruhenstroth-Bauer is proud of the results of his work. He is aware of his achievements. Not surprisingly, Wolfram Ruhenstroth-Bauer still uses every opportunity to be there for his fellow humans. He had barely moved to a retirement home in the south-east of Munich in 2015 when he was already elected to the advisory board there, to which residents can turn with their concerns and problems. Not a day goes by without the 95-year-old former Ministerialdirigent doing laps in the in-house swimming pool or playing Bach, Beethoven and Schubert on the piano. His fingers move over the keys with remarkable ease and soulfulness. "You do have to do something for yourself," he says with conviction.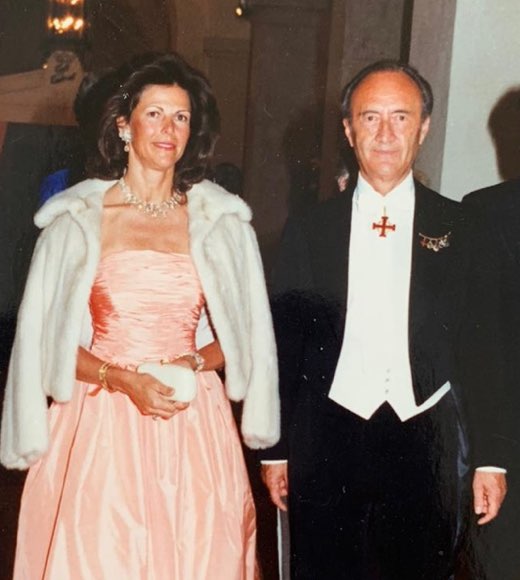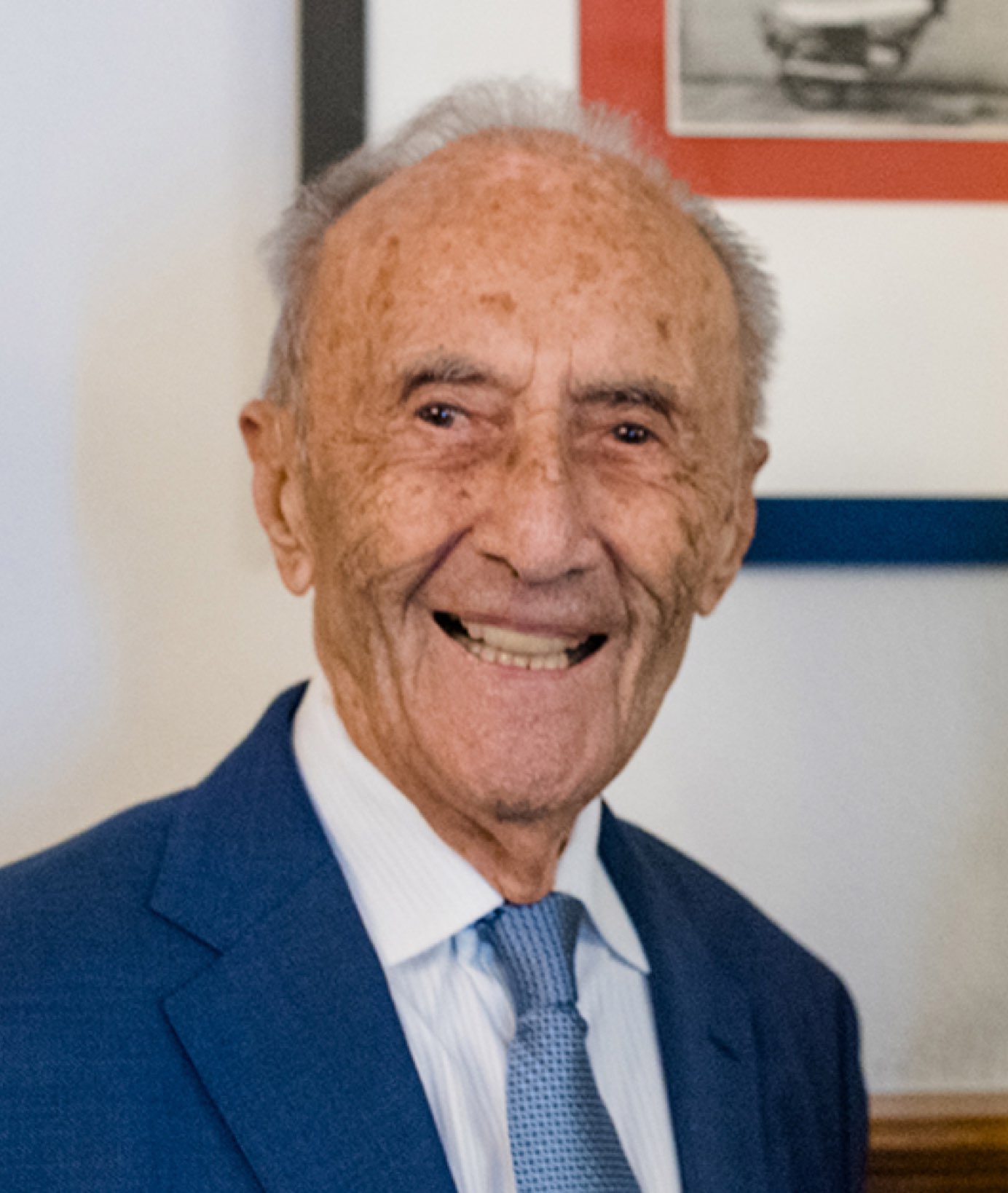 Dr. Wolfram Ruhenstroth-Bauer
Diploma Agricultural Sciences 1948, Doctorate Agricultural Sciences 1976
With a degree in Agricultural Sciences from TUM, Wolfram Ruhenstroth-Bauer already took up his first position in the civil service when he was in his mid-twenties. For almost forty years, most recently as Ministerialdirigent, he applied himself with unprecedented commitment to refugee and development aid in four ministries and on dozens of international assignments.
Wolfram Ruhenstroth-Bauer began his career in 1951 in the refugee department of the Bavarian Ministry of the Interior. He switched to the Federal Ministry of Displaced Persons, Refugees and War Victims in Bonn in 1954. In 1962 the Federal Ministry of Economic Cooperation and Development appointed him as a consultant. Eventually Wolfram Ruhenstroth-Bauer wanted to move back to Munich: in 1972 he was appointed head of the Supreme Resettlement Authority in the Bavarian Ministry of Food, Agriculture and Forestry. From 1982 until 1987 he was in charge of the Department of Business Administration and Business Structure there. When he established the Alfons Goppel Foundation, Wolfram Ruhenstroth-Bauer initiated a unique culture of charity in Munich, whose income enabled him to implement the foundation's charitable projects.
During his time at the Bavarian Ministry, Wolfram Ruhenstroth-Bauer achieved his long-cherished wish to scientifically corroborate his work experience. In 1976 he received his doctorate at TUM in Agricultural Sciences, and in 1984 at the LMU in Economics. After he had retired from civil service at his own request in 1987, he began to pass on his knowledge to young people. The remarkable commitment he had displayed in public service continued in his work with his students at the University of Applied Sciences Weihenstephan. He is imparting the knowledge from his area of expertise in development policy on the basis of specific examples gathered over many years of practical experience and through excursions to Brazil, Paraguay, Egypt and India.
Wolfram Ruhenstroth-Bauer has received many awards for his tireless efforts, including the Cross of the Order of Merit of the Federal Republic of Germany, the Bavarian State Medal in Silver, the Order of Merit of the Government of Paraguay and the Order of the Holy Sepulchre of the Holy See. Irrespective of all these distinctions, Wolfram Ruhenstroth-Bauer's marriage to his wife Brigitte in 1947 is and remains the most important event of his life.