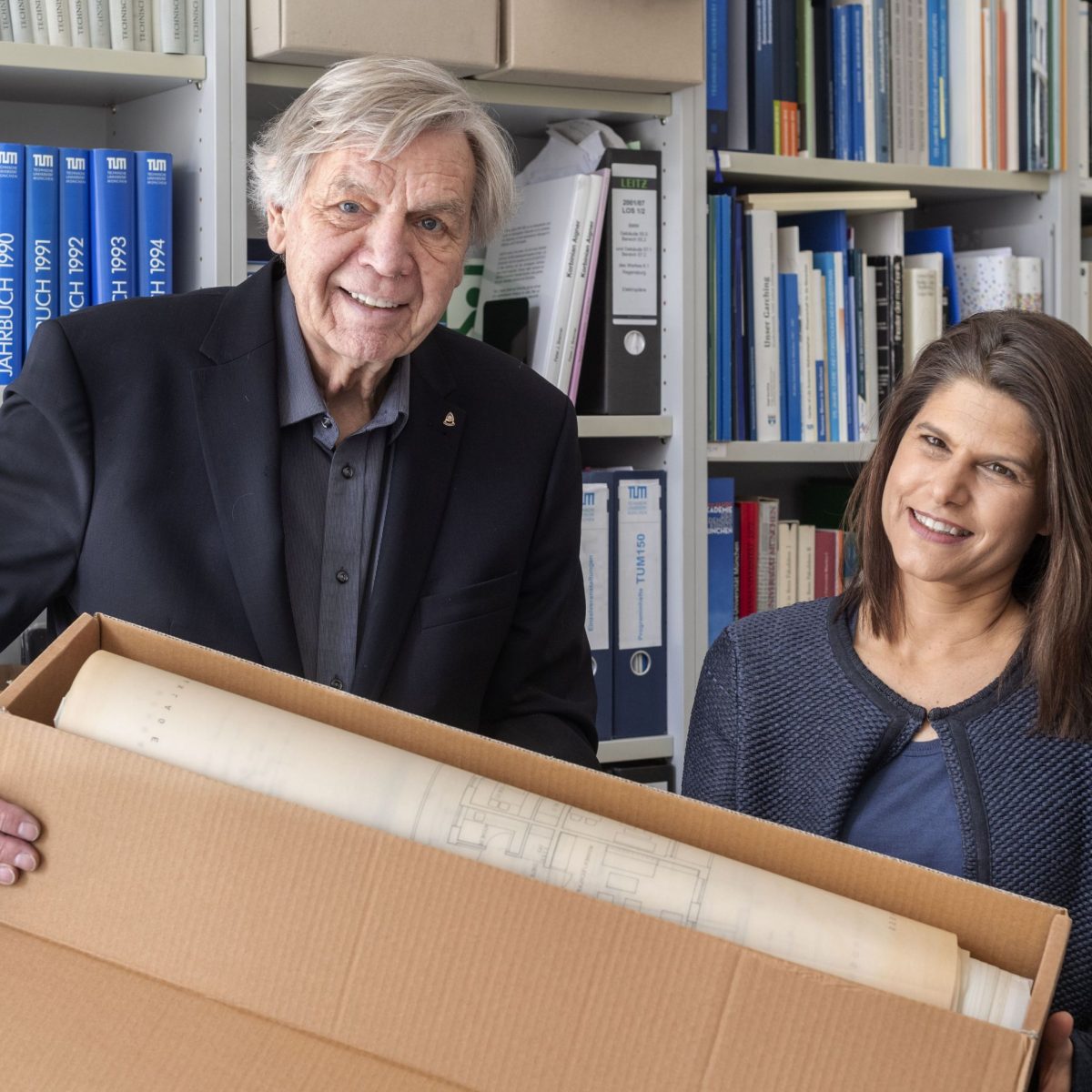 Architect Werner Grützner
"Responsible service was the key to success"
TUM Alumni Werner Grützner is looking back on an accomplished career as a architect. The foundation for this success is having studied at TUM. As a pre-mortem bequest he recently left a part of his study materials to the TUM.Archive.
Architect Werner Grützner can look back on half a century of designing, building and consulting. His conscientiousness during project preparation, but also in the post-project documentation contributed significantly to his remarkable track record. Only recently he left his study materials to the TUM.Archive as a pre-mortem bequest. More than 60 designs now attest, along with other documents, to the first stage of his successful life as an architect. "I had not planned my career as an architect", says Werner Grützner. "But while studying at TUM, I realised how much I enjoy this profession."
GUARANTEE FOR SUCCESS
Werner Grützner places great emphasis on pointing out that he was never the sole person responsible for the success of his many international projects. He always states that he was only one among many architects, a small cog in a large machine consisting of dozens, often hundreds, of team members from different fields. "Teamwork and interdisciplinary thinking always contributed to the success," he says. "Responsible service was not just another philosophy, but the key to success."
After two positions in smaller architectural offices, Werner Grützner joined Siemens in 1972 as an architect in the Central Department for Buildings and Facilities. He stayed with the company for almost a quarter of a century. Even in the early 1970s, teamwork and interdisciplinary work already took centre stage there. Throughout all his projects, Werner Grützner always worked closely with the various technical units required for the particular project, for example with TUM Alumnus Camile Zaouchi (Diploma Process Engineering 1983) to consult on technical issues.
Together with the colleagues involved, he settled all questions and eventualities already during the projects' critical preparation phase. Systematic scrutiny, careful risk analyses and feasibility studies were part of the daily routine and helped to ensure that budget targets could be met. "The economic work for our own company was a very special highlight," Werner Grützner recalls. "None of our projects missed its target."
VALUABLE LEGACY
Even after leaving Siemens, Werner Grützner's desire was to preserve and pass on the expertise he had gained there. As a freelance consultant and project manager, he spent ten years sharing his specific knowledge regarding the hot phase of project planning in seminars. His mission took him as far as Ulan Bator in Mongolia. But also in Munich and Lower Bavaria he made the benefits of intensive project preparation available to interested parties. For years his expertise was much appreciated as a trainer and juror at the International Project Management Award of Deutsche Gesellschaft für Projektmanagement and at Münchner Businessplanwettbewerb.
Werner Grützner could now just enjoy the view and retirement on his beautiful farm in the Lower Bavarian Rottal-Inn district. With a building time of forty years, the formerly decayed farm represents his longest and most laborious private project. But still today the over 80-year-old wants to pass on his valuable experience. "So much expertise has accumulated and I hope to be able to pass on or preserve some of it", he says. "Technologies and working methods are changing. But the underlying mindset is as relevant and necessary today as it was back then."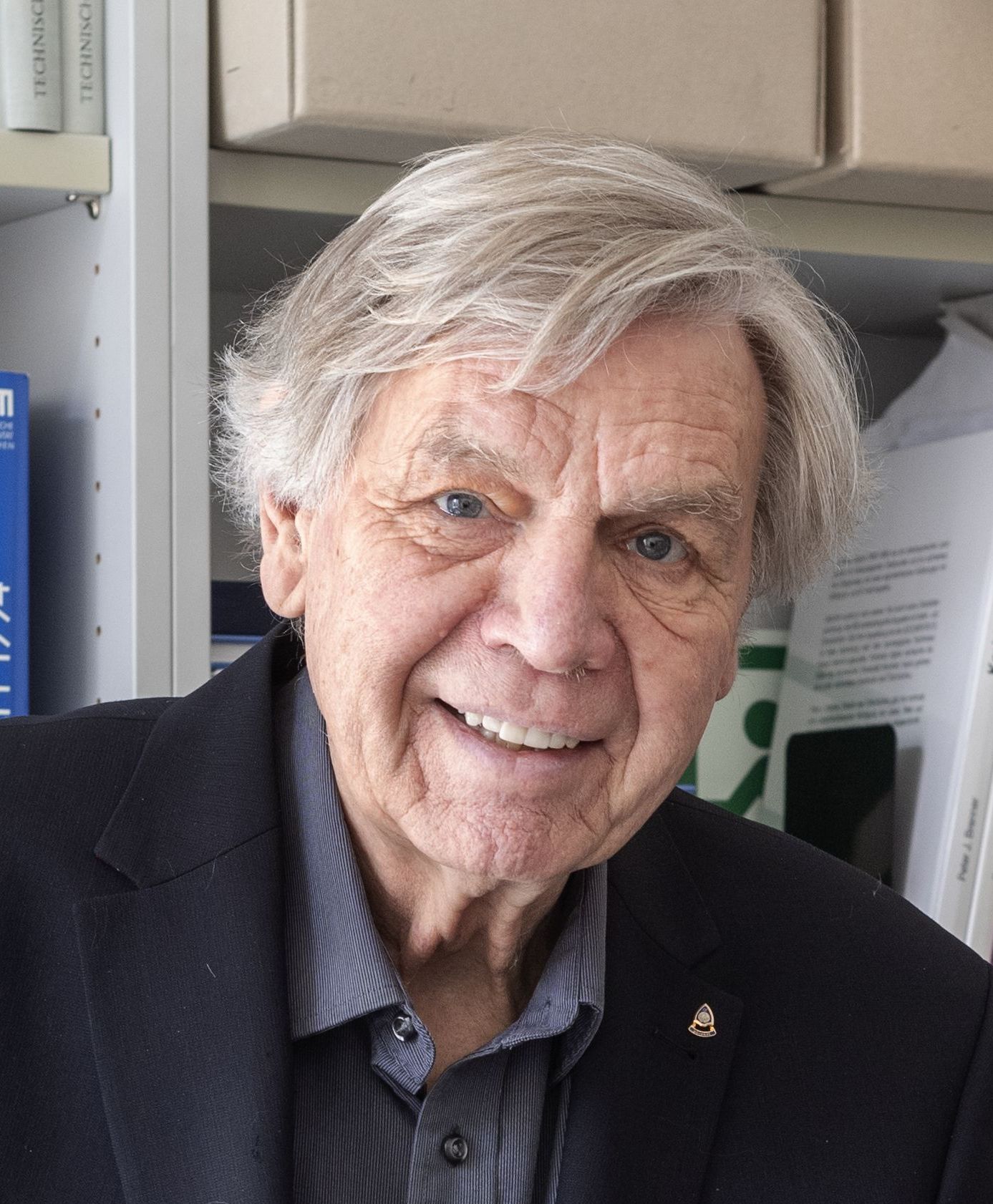 Werner Grützner
Diplom Architecture 1967
Werner Grützner studied Architecture at TUM from 1961 to 1967. The knowledge he acquired here accompanied him throughout his entire life as an architect. Over the years, he developed his own highly efficient system of project planning and project management: in buildings for the food service industry at 'Architekturbüro Norbert Weida', in medium-sized industrial construction for 'Gesellschaft beratender Architekten & Ingenieure Munich/Rapperswil', and in a variety of large-scale projects for his long-standing employer Siemens.
When he left Siemens in 1996, Werner Grützner felt much too young to retire. In 1997, he became a freelance consultant. In order to be able to also formally prove his empirical project management qualifications, he decided to train as a project management specialist with the Deutsche Gesellschaft für Projektmanagement (GPM). Years earlier, from 1978 to 1981, Werner Grützner was one of the Wirtschaftsjunioren at Industrie- und Handelskammer für München & Oberbayern [member of the Junior Chamber of Commerce and Industry for Munich & Upper Bavaria] and organised international management seminars.
However far Werner Grützner may have travelled in the course of his eventful life as an architect, he remained deeply rooted in Munich. His remarkable drive did not stop in his free time either. In Schwabing he was committed locally, for example as churchwarden at the Erlöserkirche and on the building committee of the Munich church administration. Together with his wife, he curated exhibitions of unknown artists in his own apartment for many years.