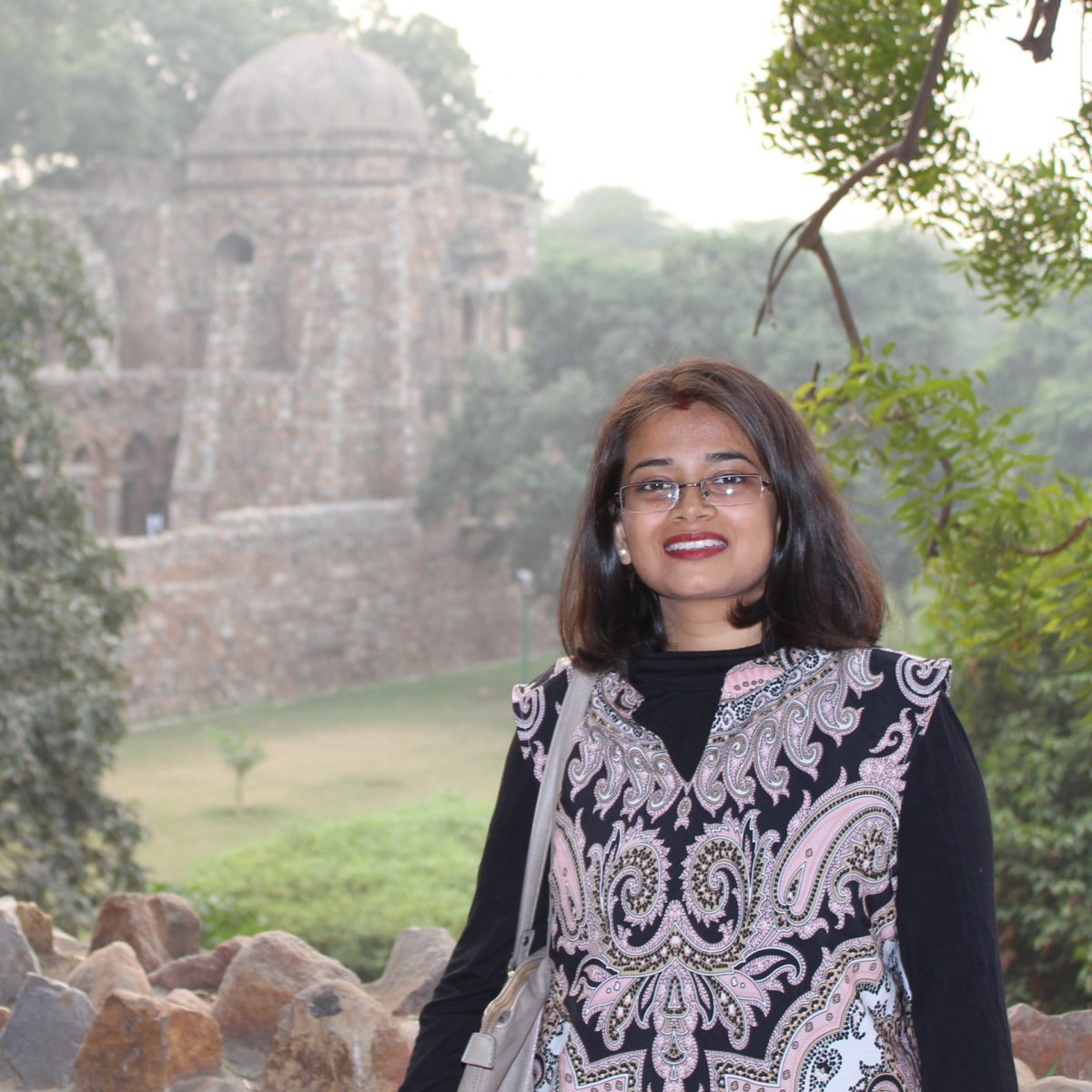 The year of studying in Munich had a big impact on Susmita Sinha from India. She was constantly inspired by the work of her father, an electrical engineer. Out of gratitude she is now funding a Deutschlandstipendium for a young female Indian student.
For Susmita Sinha a top-class education is just not enough. She also wanted to get to know other cultures. While doing her Masters degree at an Indian elite university – the entrance examinations are amongst the hardest in the world – she decided to go to TUM in Germany for an exchange semester. Her father Birendra Kumar Sinha, an electrical engineer based in India, encouraged her to take this step. "My father felt that, through innovation engineers have a pivotal role to play in any country's progress", Susmita tells us. He gave her courage to be curious and open-minded, which are both important characteristics of any good engineer. Susmitas father placed great importance on his family receiving a sound education. For him international experience is an obvious part of that.
Finally, funded by a DAAD scholarship, Susmita arrived in Munich in winter 2012, where she is going to study Civil Engineering. "My time at TUM was a life changing experience for me", Susmita says today. She brought home a whole world full of memories and experiences: she enjoys reminiscing the numerous hours studying in the library just as much as the challenging projects with companies, the beautiful landscape in and around Munich and the friendships with students from all over the world.
AS A SIGN OF GRATITUDE
Today Susmita Sinha lives in Gurgaon, a satellite city of the mega city of Delhi. She is married and works at a real estate startup, previously having worked with renowned Indian construction companies. Here she still profits from the valuable experiences she has gained during her stay in Germany. When her father passed away in 2016 it was immediately clear to her: in memory of her father, who had always been a role model for her, and as a sign of gratitude, she is going to donate a scholarship.
Her donation is now financing a one-year Deutschlandstipendium of Rubi Debnath, a young female Indian student who – just like herself back then – is studying at TUM right now. Rubi Debnath is from Assam in northeast India and is enrolled in a Masters of Communications Engineering. "Susmita is making my life so much easier" says Rubi. "I am learning so much at TUM and so efficiently – it is truly amazing. The scholarship allows me to solely focus on studying for a whole year."
A very special story
Susmita and Rubi have been making history at the same time. "This is the first Deutschlandstipendium at TUM that has been donated by an international graduate" says Jürgen Gradl, who is coordinating the awarding of the scholarships. Currently, 600 gifted and committed students are supported through a Deutschlandstipendium at TUM, so far sponsors are solely coming from Germany. But the number of international sponsors could increase in the future because 26 percent of the students and 18 percent of the alumni at TUM are from other countries. TUM Alumni are living in 139 countries around the globe and are part of the international TUM Family, which is supporting each other – throughout their lives.
More info on the Deutschlandstipendium.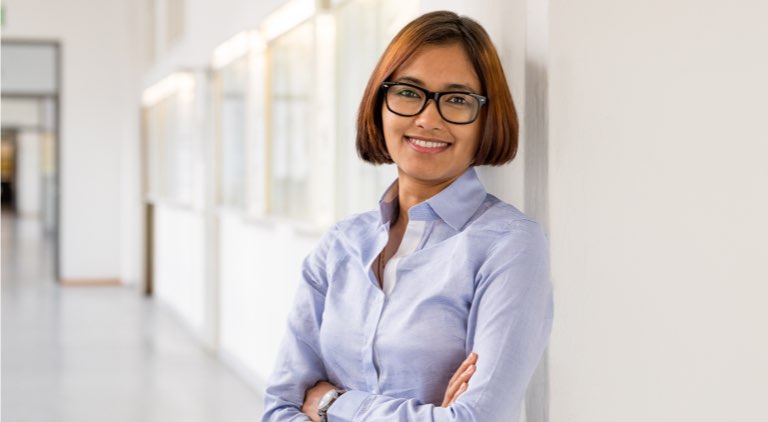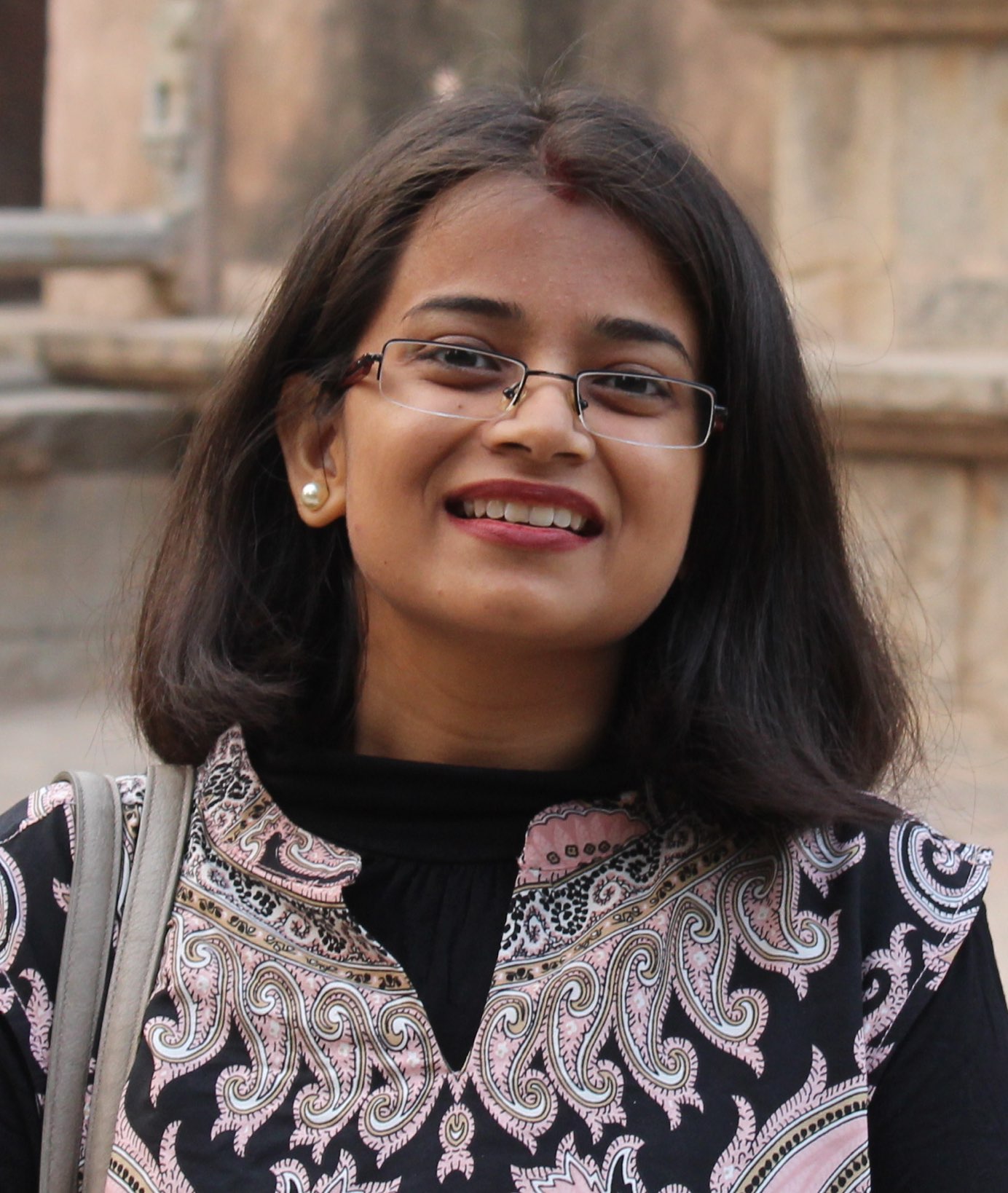 Susmita Sinha
Exchange Year Civil Engineering 2013
During her master studies in Construction Engineering & Management at the renowned Indian Institute of Technology and supported by a Deutschlandstipendium, Susmita Sinha came to TUM for an exchange year. Even after her graduation she is still in touch with TUM.
In 2014 she participated in an international TUM Alumni workshop in Singapore on the topic of Electromobility. She is founder of the Homepage localfeedback.org, which tracks urban and rural development metrics through peoples' feedback and reviews. The contact point for the Alumni Network in India is the liaison office of TUM in Mumbai. Hanna Kriebel, its manager, met Susmita Sinha in Delhi in November 2017.