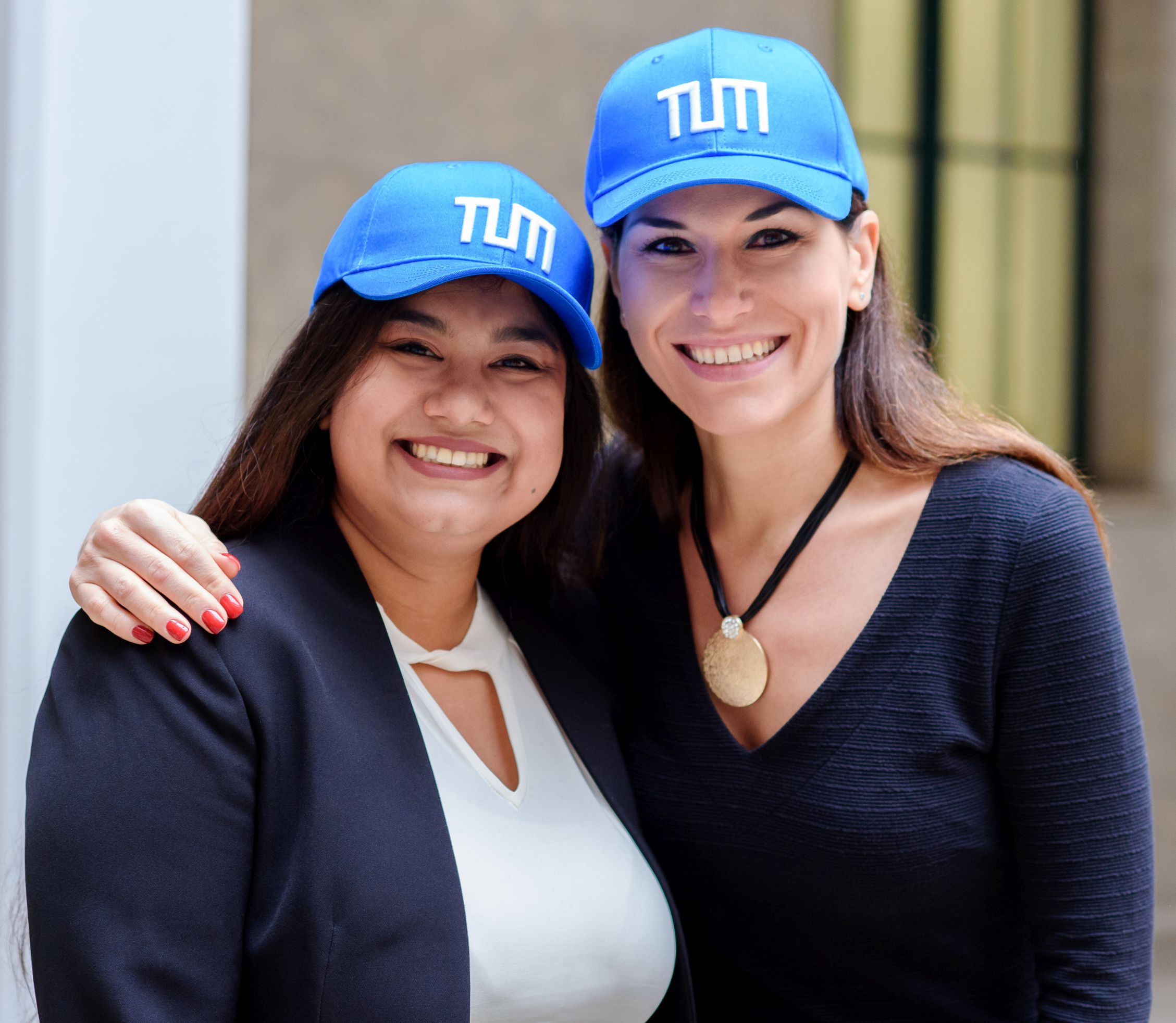 Mentoring-Tandem Tsvetana Marinova and
Samiddha Mukherjee
"Ours is an extraordinary friendship"
It's a match on all counts: Mentor Tsvetana Marinova and mentee Samiddha Mukherjee are indeed a perfect team. The two TUM Alumnae have developed a friendship that goes far beyond a conventional mentorship. Together, they are now launching an event series at TUM.
Even during her degree in Informatics, Samiddha Mukherjee took every opportunity to prepare for a smooth entry into the German jobs market. There was not a semester that went by without an internship or a student job. The Indian native regularly attended IKOM events and used the TUM Jobportal to get more information.
In her final year of study, she applied for TUM Mentoring by Alumni for Students. "Through this program I wanted to take inspiration from other TUM Alumni," says Samiddha Mukherjee. "I wanted to learn more about how they managed to successfully build a career in Germany."
RELIABLE RESOURCE
The program delivered what it promised. And much more. TUM Alumna Tsvetana Marinova was invited to mentor and agreed. She, too, had once moved to Germany alone to study Information Systems. "I know the challenges that female and international students face first-hand," she says. "What mattered most to me was to be a reliable resource for Samiddha."
Tsvetana Marinova wanted to know from her mentee exactly why she had chosen the mentorship and which specific goals she wanted to achieve professionally and privately. Here, she demanded a high level of reflection and absolute honesty from her. Because only then could she get a feel for what her mentee really needed.
WIN-WIN FOR ALL SIDES
Samiddha Mukherjee could always count on the appreciative and constructive feedback of her mentor. She was given valuable advice on how to develop her skills and increase her chances on the German jobs market. And she gained access to Tsvetana Marinova's own network of professional contacts. The mentoring tandem also discussed very basic things such as how to structure a CV, how to go about looking for a job, and how to prepare for job interviews. "Participating in the TUM Mentoring Program was one of the best career moves I made," says Samiddha Mukherjee, who seamlessly entered the German jobs market as a software consultant after finishing her degree. "And on top of that, I have developed a truly extraordinary friendship with Tsvetana."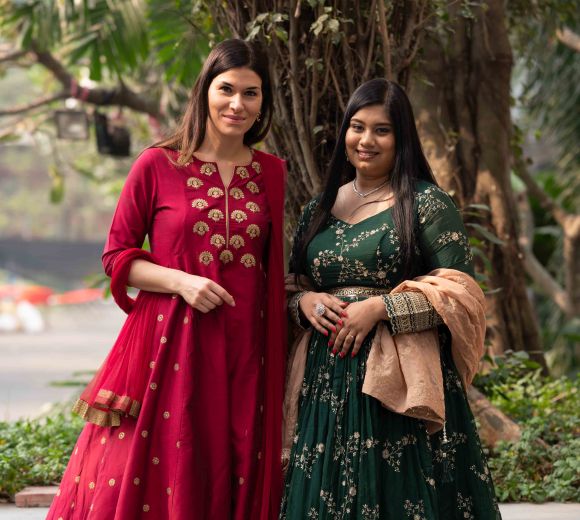 Although their  mentoring year officially ended mid-2019, the friendship that grew from it remains. To this day, the two female consultants inspire each other, as successful women, as sparring partners, as friends. They share tips, advice and experiences from their male-dominated work environments and benefit from each other's unbiased view when they encounter problems. In cooperation with TUM, they are currently planning regular Inclusive Mindset Talks on the topics of diversity, equity and inclusion. The kick-off event will take place on the 16th of February 2023.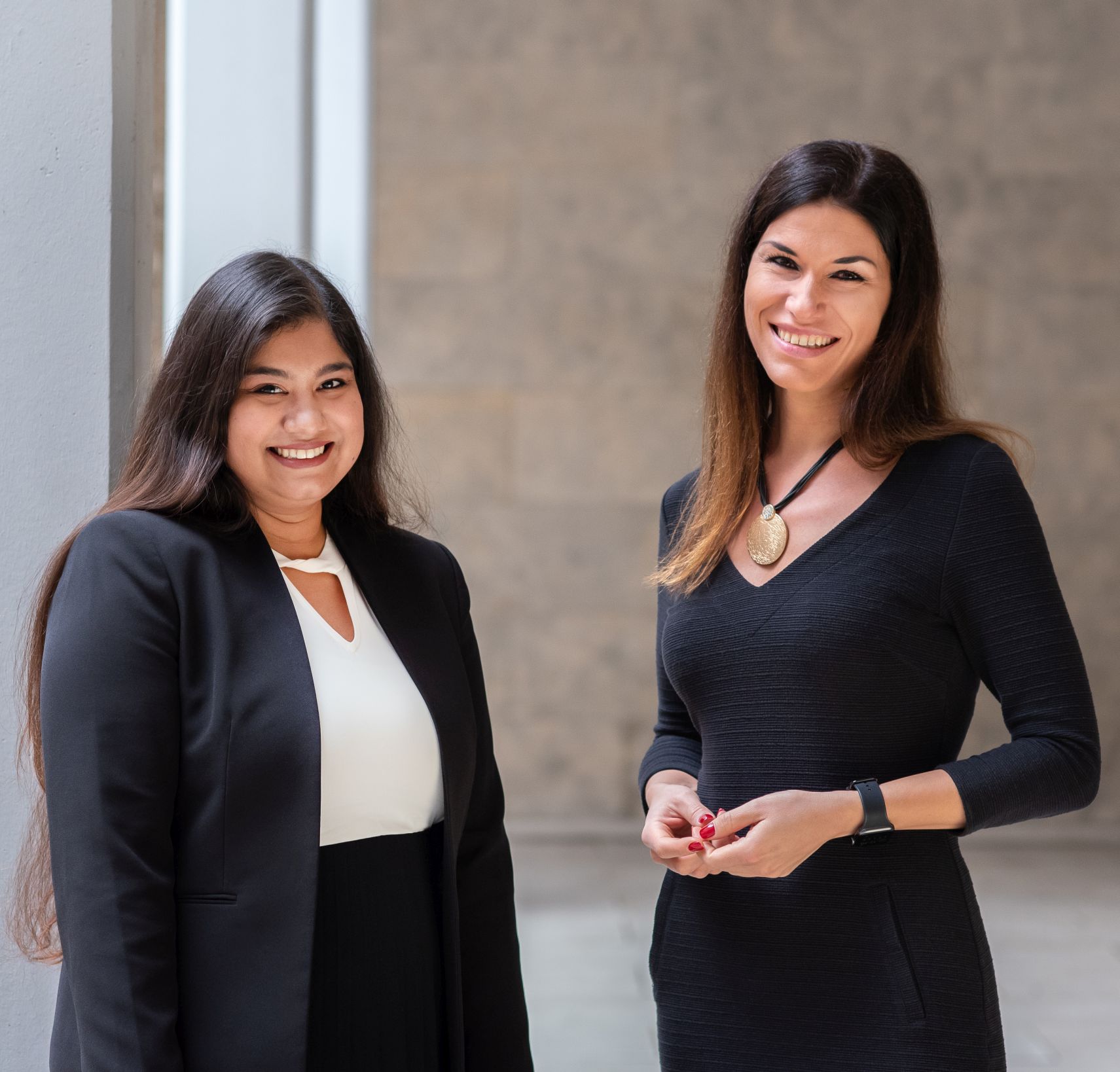 Tsvetana Marinova and Samiddha Mukherjee
Bachelor Information Systems 2013 und Master Informatics 2019
Tsvetana Marinova graduated from TUM in 2013 with a Bachelor's degree in Information Systems. Already as a student, the native Bulgarian worked for a financial services provider and a large media group. In 2019, she joined an IT and business consulting firm, currently as Head of Diversity, Equity, and Inclusion. She has been involved as a mentor in the program TUM Mentoring by Alumni for Students since 2015. To date, she has mentored nine mentees. She has also been part of several webinars on the topic of "Starting a Successful Career in Germany as an International" organized by the TUM Alumni & Career Center. Both professionally, as a volunteer, and in her private life, Tsvetana Marinova likes to go the extra mile and is always open to new challenges; she learned to swim at the age of 25, to box at 31, and most recently took up skiing. Tsvetana Marinova lives in Munich.
When Samiddha Mukherjee was eight years old, she discovered computers. At the age of ten, she programmed her first applications. Studying Computer Sciences was in a way pre-programmed. With a Bachelor's degree in Information Technology from the Indian Institute of Engineering & Management, Samiddha Mukherjee moved to Munich in 2016. By 2019, she had earned a Master's degree in Informatics from TUM. Since then, she has been working as a software consultant. When she is not busy with numbers and codes, she is a "plant mom", taking care of over 25 houseplants and two balcony gardens where she grows flowers, fruit and vegetables.