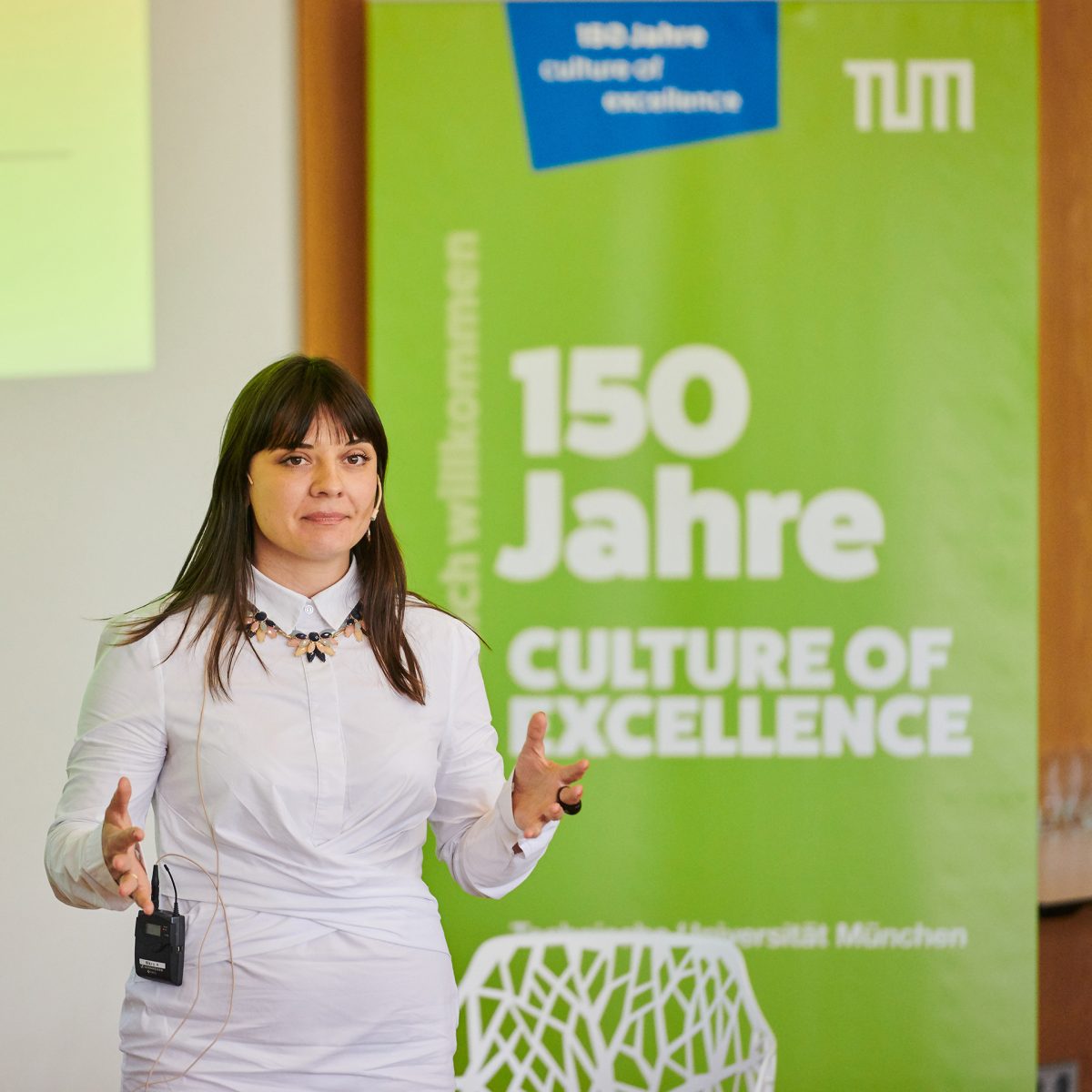 Start-up professional Dr. Tina Ruseva
"If you want to start a business, do it with a purpose!"
While studying Media Informatics in the 2000s, Tina Ruseva already attended seminars about setting up your own business. However, she never really encountered anything that really inspired her. "The events back then were pretty limited and didn't really help me find my business idea."
Her first job therefore initially led her away from entrepreneurship and into the software sector. She became a little disillusioned there. "I realized pretty fast that while, as a computer scientist, I new how to design a CRM system, I didn't have a clue what exactly companies used it for. That was something I really wanted to change."
AN MBA AT TUM? I DIDN'T HAVE TO THINK TWICE ABOUT THAT.
Tina Ruseva began to research into post-graduate study and came across the MBA in Innovation at TUM. "Learning Business Administration and at the same time taking a closer look at start-ups and venture capital was ideal for me!" After that, things had to go fast, as the application deadline was only a few days away. She registered for the course and gave up her job – determined to use the MBA to finally set up on her own.
QUALITY AHEAD OF ITS TIME
The course turned out to be the right decision. And the excellent teaching quality she experienced at TUM, she says, is something she has only become fully aware of today. "Ten years ago, I was already taught course content that is vital in today's digitizing world." This included – in 2007 already – agile management, open innovation or interdisciplinarity and diversity in teams. But it was not only the learning content that had a long-term influence on her life. The people also influenced her. "At TUM I encountered people who inspired one another, who were open-minded and who had a progressive mindset." Strengthened by this network, she ultimately dared to take the step towards being self-employed and founded her own start-up.
TO INSPIRE – A TRUE PASSION 
At the same time she used her great talent for inspiring and encouraging others while she engaged herself as a mentor. Since achieving her MBA, she has supported numerous mentees and, by doing so, discovered her second passion alongside setting up businesses – coaching, promoting and supporting people to find what is important to them and to find the right thing to do in life.
Driven by the idea of sharing her knowledge with a larger audience and helping them realize what their true purpose is, Tina Ruseva once again trod new ground in 2019 by writing a book.
A BOOK ABOUT COURAGE, PURPOSE AND SOFTWARE
The book – as you might expect – focuses on setting up business, but also looks at the meaning of working life. Her thesis is that entrepreneurship can no longer be divided into either "social" or "profit-oriented". Rather, it is about doing the right thing, about finding your own purpose, about being motivated to do what you do for the right reasons. What is more, the book describes a world that has completely changed and will continue to change through innovative technologies, software, artificial intelligence and new work models.
With her book, the software entrepreneur wants to pass on to others what she learned from her mentees, but also repeatedly taught them: to have the courage to find your true purpose in life. "It is important to find out what is right for you and I want to encourage and help people to do just that."
In her talk at Women of TUM Talks 2021, she explores the tension between leadership – power – meaning in the world of work and shows how collaboration, self-determination and a new kind of leadership are replacing the classic power structures in the new world of work.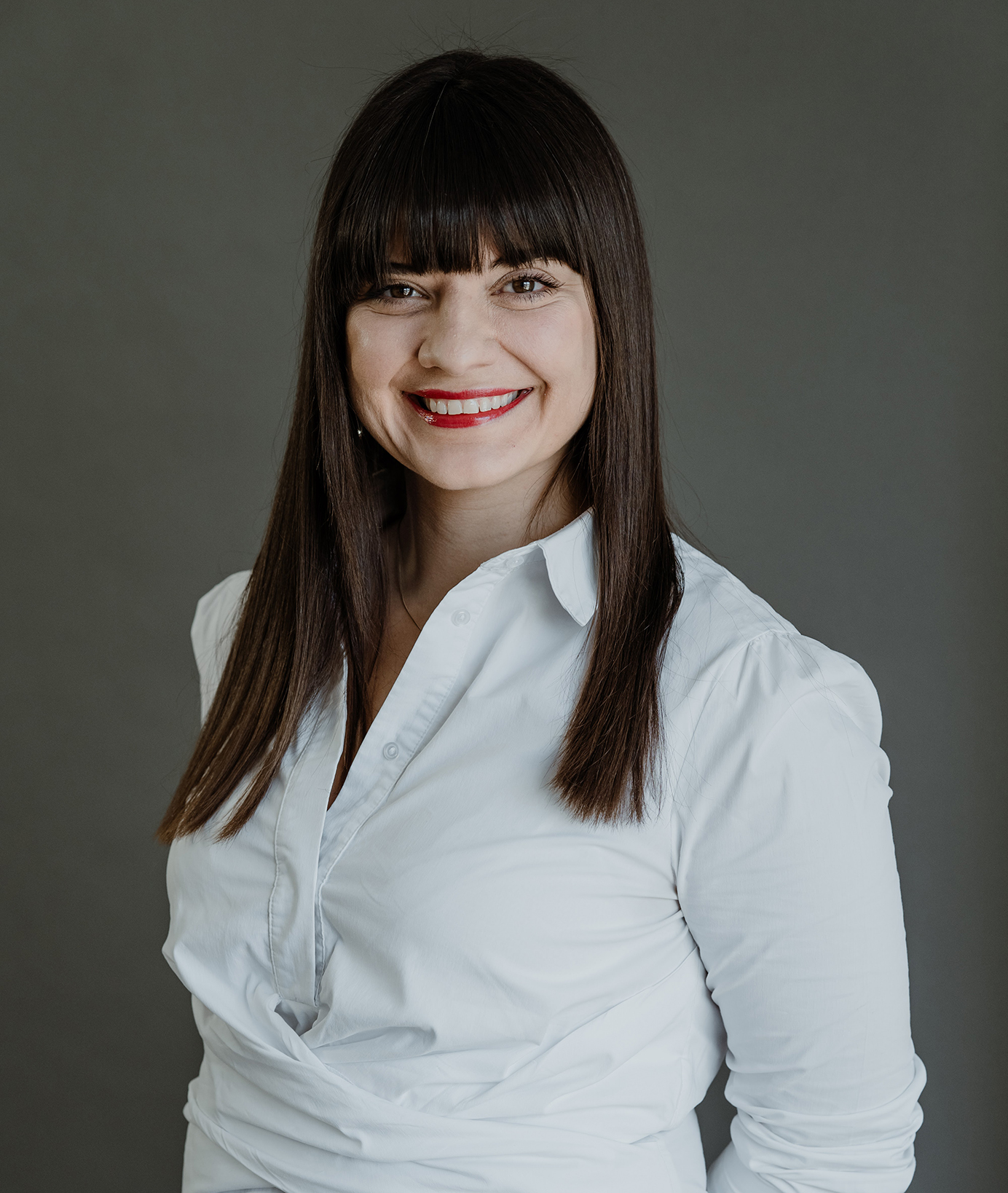 Dr. Tina Ruseva
MBA in Innovation and Business Creation 2009
Dr. Tina Ruseva is CEO and founder of Mentessa, as well as an expert for the European Commission at the European Innovation Council (EIC) and initiator of the largest New Work Festival in Germany – Big & Growing. Tina first studied computer science and journalism at the LMU in Munich, worked for Microsoft and earned a PhD in innovation management before founding her first start-up GymZap. In 2009, she completed the MBA in Innovation and Business Creation at TUM. As a mentor and juror, she supports international start-up competitions and actively promotes diversity. Her first book "Big Heart Ventures" was published in March 2019.