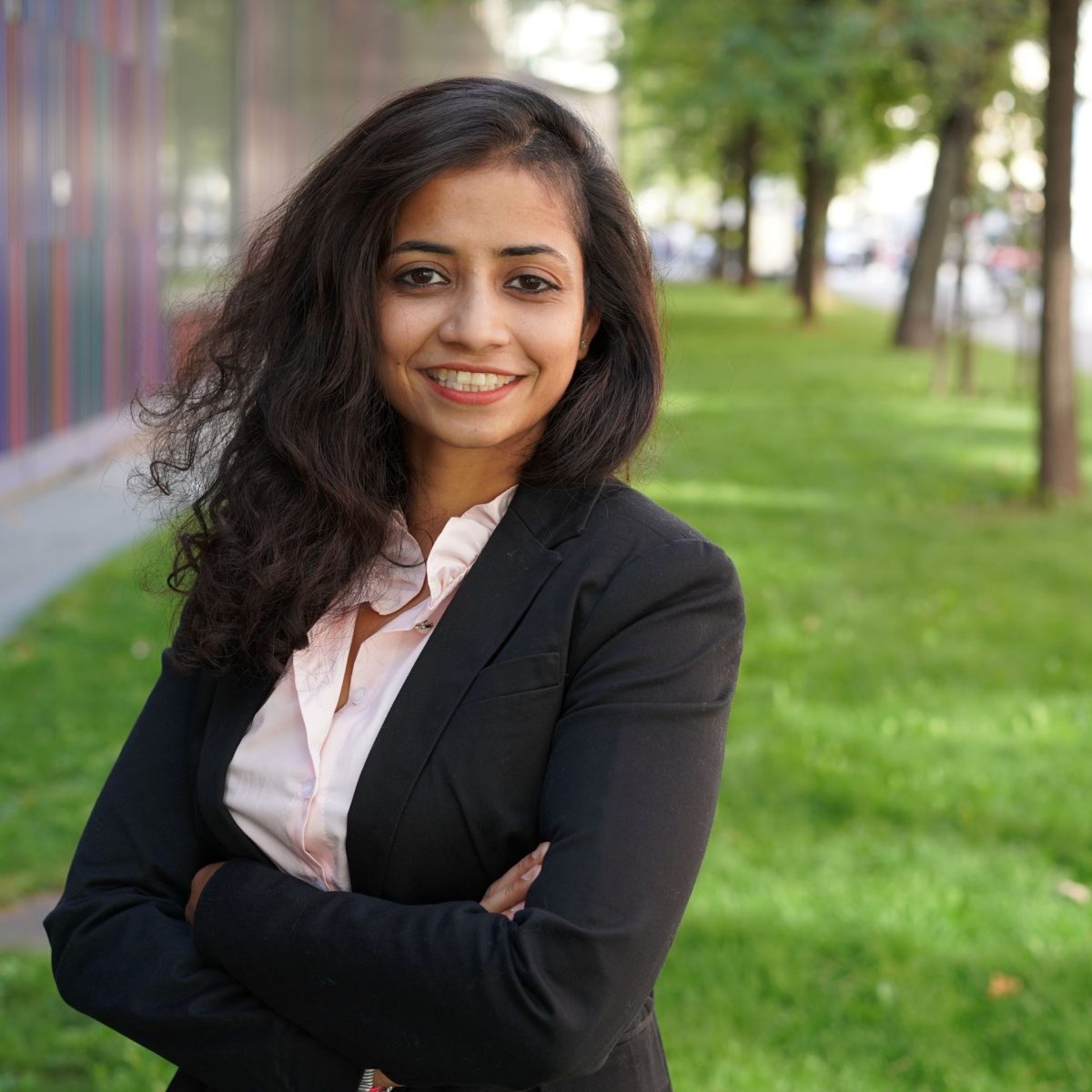 Sustainability expert Nikita Jayswal
There's no climate demonstration and no Earth Day taking place without TUM alumna Nikita Jayswal. With admirable power, the young engineer is avidly campaigning for greater sustainability. Which not rarely meets with resistance – and spurs her on all the more.
For almost two decades now, Nikita Jayswal has lived and worked far from her native India, in the Middle East, in the USA – and in Munich since 2016. Although she says of herself that she does not plan her life, she is by no means an aimless drifter. Quite the opposite. Both professionally and in her private life she is consistently committed to one goal: Sustainability.
Originally, her passion for these topics and issues was awakened by her studies in Water & Environmental Engineering in Abu Dhabi and has not let her go ever since. In 2011, Nikita Jayswal earned her master's degree and initially applied her newly acquired knowledge at the Masdar Research Center for Wastewater Engineering. But the young engineer was not satisfied with this. She wanted to acquire even more extensive knowledge in order to bring greater thrust to combatting climate change. With no prior experience in architecture, she joined a large planning and engineering firm, where she oversaw projects such as the New Doha Zoo and Dubai Expo 2020 – lighthouse projects in energy efficiency.
FOLLOWING HER PASSION
Her newly awakened passion for sustainable architecture eventually led Nikita Jayswal to Munich to attend TUM. After all, she does not do things by halves. She now wanted to add the theoretical foundation to her practical knowledge of climate-friendly construction practices by earning a second master's degree. At the time, TUM's ClimaDesign course was the only full-time part-time course offered in Germany – an option that suited Nikita Jayswal extremely well, because she didn't want to take a career break.
For her work at Munich-based consulting companies for the construction industry, the studies at TUM were not only essential from a technical point of view. Here, the numerous discussions and project work with her fellow students, all of them architects except for one engineer, provided her with decisive added value. "For the first time, I understood how architects think and work," as she recalls. "This experience marked a turning point for my work: Since then, my collaboration with architects has been far more efficient as I now speak their language as well."
NOTHING BY HALVES
Meanwhile a resident of Munich, Nikita Jayswal has now been advising major corporate real estate clients for seven years as a proven sustainability expert. She conducts energy inventories and identifies energy-saving potentials, thereby demonstrating ways to achieve climate neutrality. Nikita Jayswal is doing everything in her power to convince companies to implement climate targets. But sometimes, however, she feels she is fighting a battle against windmills. "My biggest challenge is not finding the technical solutions, but convincing customers that they need to act now and take drastic action," she explains. "But I am a problem solver, so this job is a perfect fit for me."
Nikita Jayswal is committed to setting a good example not only in her profession, which is certainly more of a calling. In her private life, too, her staunch commitment to climate protection is clearly evident – and extends far beyond dispensing with plastic bags and bottles. Nikita Jayswal is a vegetarian, she has no driver's license and no car, and only boards a plane in exceptional circumstances. "If you expect something from others that you can't fulfill yourself, it's simply hypocrisy," as she states. "If each and every one of us does their part, together we can reduce the risks of increasing climate change."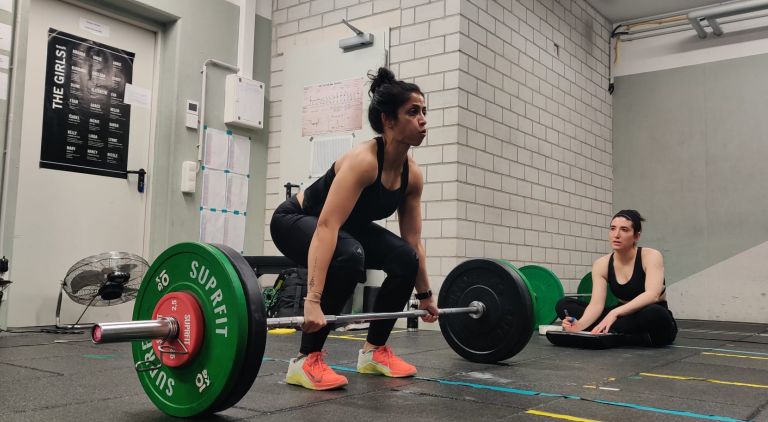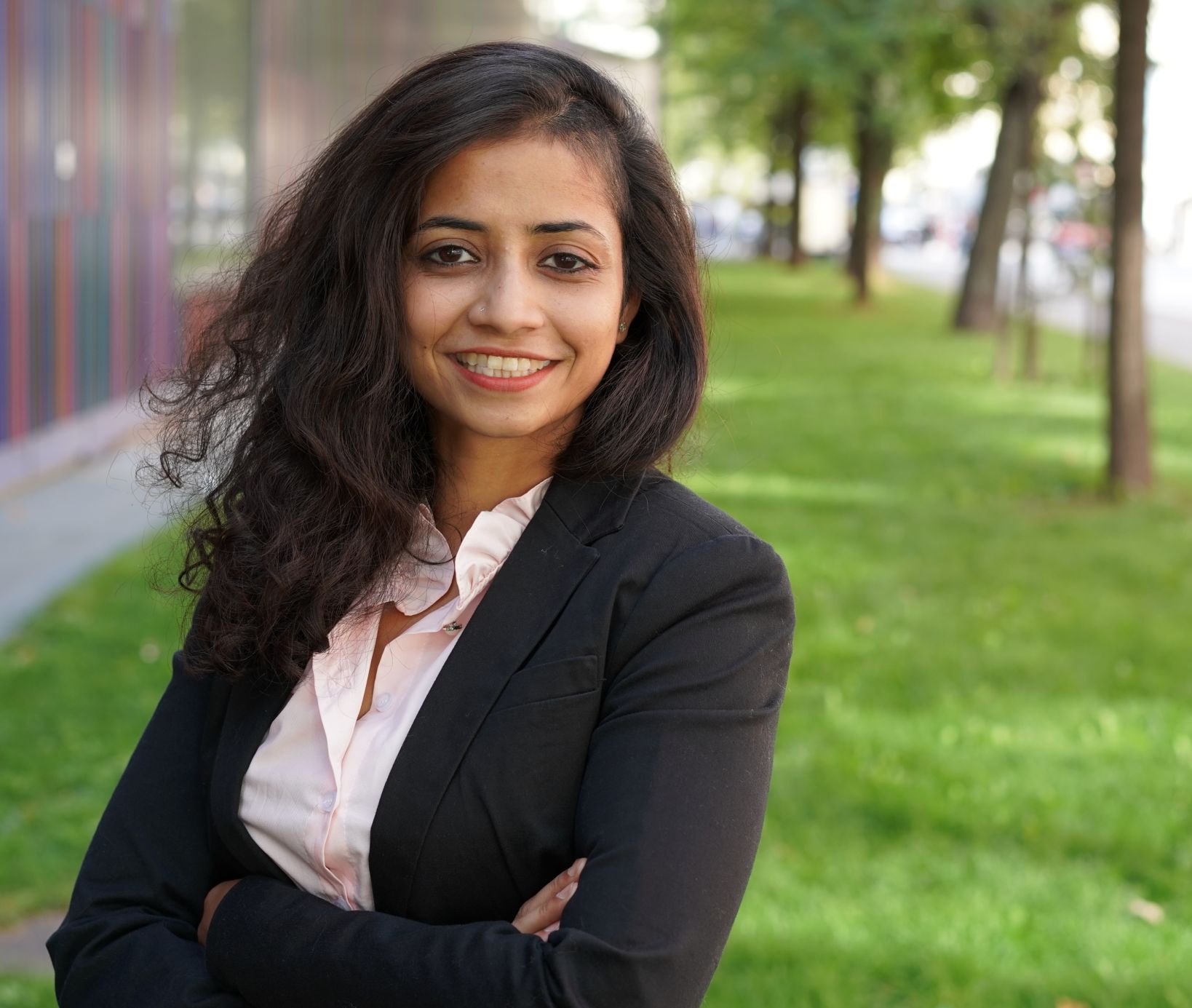 Nikita Jayswal
Master ClimaDesign 2018
in 2009, Nikita Jayswal graduated from India's Savitribai Phule Pune University having earned a bachelor's degree in chemical engineering. She followed this up in 2011 by obtaining a master's degree in Water & Environmental Engineering at the Masdar Institute for Science and Technology in Abu Dhabi. Before gaining her second master's degree in ClimaDesign at TUM in 2018, she volunteered for an NGO in Uganda and served as a sustainability expert for large-scale projects in the Middle East. At the beginning of 2023, Nikita Jayswal made the move from a globally active consulting company to a smaller technical consulting firm that assists companies in achieving their climate goals. Nikita Jayswal is now responsible for setting up the German branch.
Apart from sustainability, Nikita Jayswal's second passion is the fitness sport CrossFit, which she enjoys engaging in almost every evening with her friends and for which she is also a licensed trainer. Nikita Jayswal lives with her boyfriend in Munich.