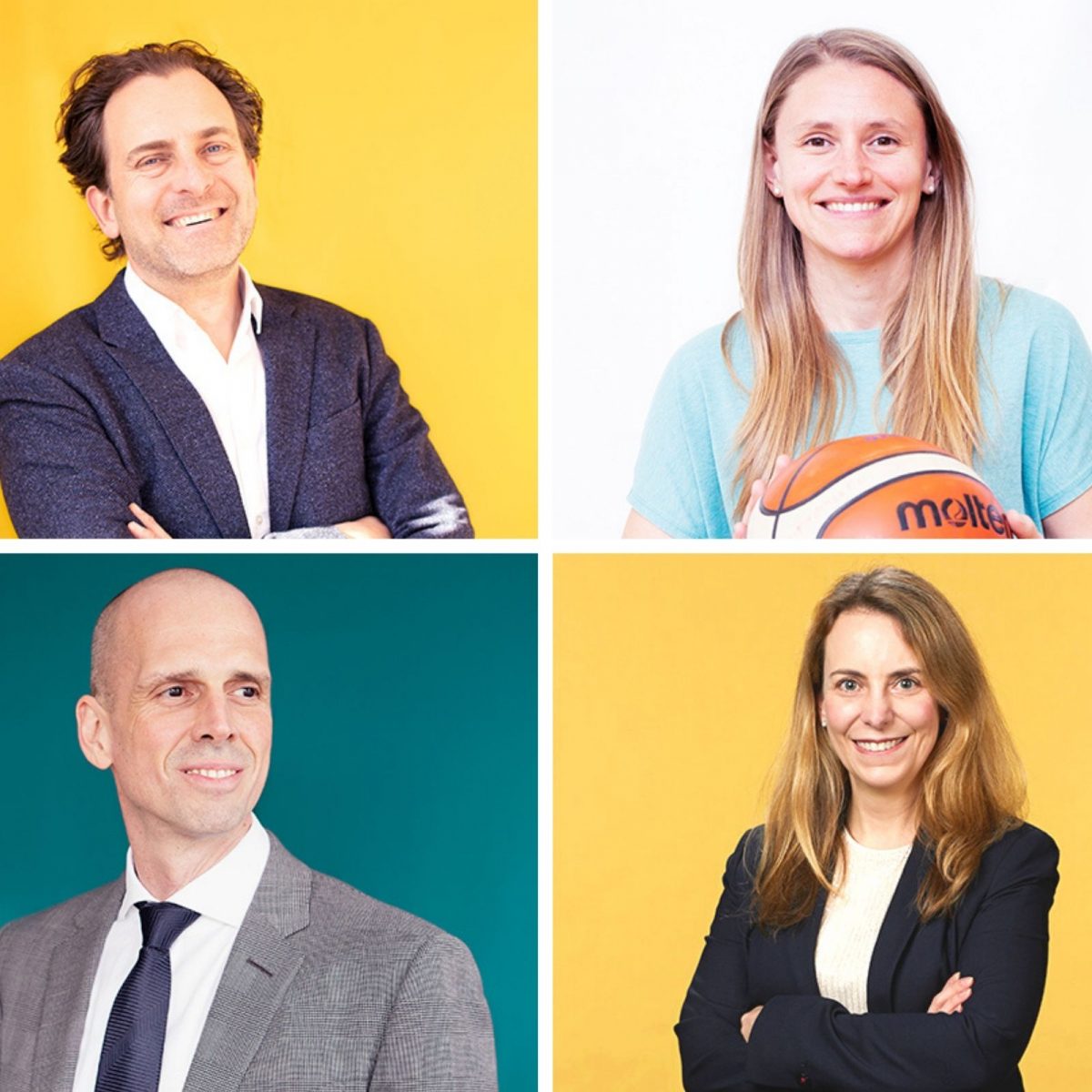 Leading the family business out of an economic crisis, balancing a management role and family, finding one's way back into life after a blow of fate, and persevering on an adventurous journey: Some people accomplish things that leave us in awe and may seem impossible to ourselves at first.
Wife, Mother, Top Manager
Dr. Katharina Peterwerth
I am convinced that the desire to have children and the ambition to make a difference professionally are not mutually exclusive. Of course, this is not always easy. It often requires courage.
Above all, it requires the right partners, both professionally and in your private life. This is why I have always chosen companies that offer this opportunity. At McKinsey, I worked my way up to Associate Partner on a part-time basis and had three children during that time. As the head of the Organization Development department at Volkswagen, I also had enough room to do justice to both the demands of top management and my family. Of course, I also had to actively claim this freedom. On some evenings, I even have to work longer hours.
I'm not alone – quite the opposite: we have wonderful childcare and an equally great domestic helper. And, crucially, my husband and I have a relationship at eye level. We hardly have any traditional role distributions: We share the everyday tasks, as well as the mental workload.
I also balance this by paying attention to things that fascinate and excite me – both professionally and in my private life. For me, there is no strict separation here. Why should there be? I am one and the same person: I enjoy going out to dinner with inspiring colleagues just as much as going for a gin and tonic with a friend. What matters to me is that I share good conversations and beautiful moments. That feeds me with positive energy and makes me successful in what I do – regardless of any perceived role. Because I only exist as a complete package: as a wife, mother and top manager.

Family Business and an Economic Crisis
Dr. Daniel Tomic
After my apprenticeship, I quickly had the opportunity to assume management responsibility in our family-owned business. Right away, the challenges were immense, because when I joined in 2009, the effects of the global economic and financial crisis also hit our company. A certain amount of uncertainty was felt everywhere, both among customers and our own employees. But because, as a family business, we had always taken a long-term approach and never lost sight of our focus on both customers and employees, we have so far been able to overcome every crisis. Hopefully, this also applies to the current corona pandemic and the looming Ukraine crisis, both of which will have severe consequences for the German and global economy.
Both my studies and my doctorate were very technology-oriented. As a corporate manager, however, many decisions also involve key performance indicators such as return on sales, equity ratio, cash flow and liquidity. I still had to learn that. After a few years in operations, I decided to add an Executive MBA program from TUM to my career. This enabled me to engage with classic business administration issues on a more fundamental level.
The decisive factor in managing crises is leadership and employee motivation. I only realized that through practical experience. If you have responsibility as a manager, as I had early on, you need strong communication skills, you have to be able to listen well and have the ability to detect the moods, needs and problems of your employees. You have to be able to engage people and convince them of your vision – that's the key to success.

Competitive Sports in a Wheelchair
Laura Fürst
I love sports. During a school exchange in the US, I had a snowmobile accident and have been partially paraplegic ever since. Back in Germany, I spent almost five months in a trauma clinic. This is where I got to know wheelchair basketball, got into competitive sports and later even took part in the Paralympics, twice. In the process, I met many people with similar life stories who live life to the fullest.
Combining my studies in Mechanical Engineering with competitive sports was possible because I was able to make my own schedule and I had only a few attendance requirements. But it was still pretty intense. My fellow students provided me with study material and I tried to work a lot while I was on the road. In the summer of 2016 and last year, I was even able to participate in the Paralympics. That does indeed require a lot of ambition and commitment. Meanwhile, I have a full-time job at BMW and have quit my international career. But I am still playing in the federal division.
I like putting myself in the service of a team where everyone has their role. In wheelchair basketball, people from different nations, women and men, wheelchair users and walking people, play together as a team and together compete for victory. On the court you measure yourself against each other, here everyone is equal. Afterwards, one person gets out of their wheelchair and walks into the locker room, and someone else takes their wheelchair into the locker room. And that is more or less unique to this sport. I have also learned to deal with defeats and have developed a high tolerance for frustration. When we lost the finals in Rio 2016, it initially got to me, but the joy of winning the silver medal quickly outweighed it and I still get goosebumps when I think about it.
From Tokyo to Munich by Land
Michael Bartels
After studying abroad in Japan, I traveled overland from Japan to Germany for the first time in 2004. I wanted to experience the change of landscapes, people and cultures instead of just flying home in 14 hours. At that time, the route was from Japan to China by boat, via Mongolia, Russia, Ukraine, and Slovakia back to Germany.
In 2015, I finally managed to make my dream of making the overland journey from Japan again a reality as part of a sabbatical. With this trip, I wanted to catapult myself into the unknown, to consciously engage with constantly changing circumstances. In my job, I need a lot of creativity, but I am part of an office routine that has a certain regularity. On a trip like this there is no such thing .
The trip started in Tokyo and went via China, Kyrgyzstan, Tajikistan along the Afghan border, Uzbekistan, Iran, Turkey and back to Munich. Even though I had set some target points, there was a lot of room for improvisation: How do I get from A to B? Where do I sleep? Is there still something to eat? Or will a few cookies and a sugary soda be enough for this day on the bus or train? I learned a lot in the process, not least a sense of basic trust.
The daily encounters with people on the street became very important and were the essence of the journey. Initially I stayed in business hotels. These were clean and impersonal. There was little room for spontaneous encounters with other travelers. So I started to look for simple hostels to stay in. Here I met interesting people, local and foreign travelers. For me it was all about feeling the individual places and myself. To choose only a few destinations and to experience them. Decisions seem much more immediate here. Just sitting in one place. Watching and observing. And often after five minutes someone sat down with me and a conversation started.