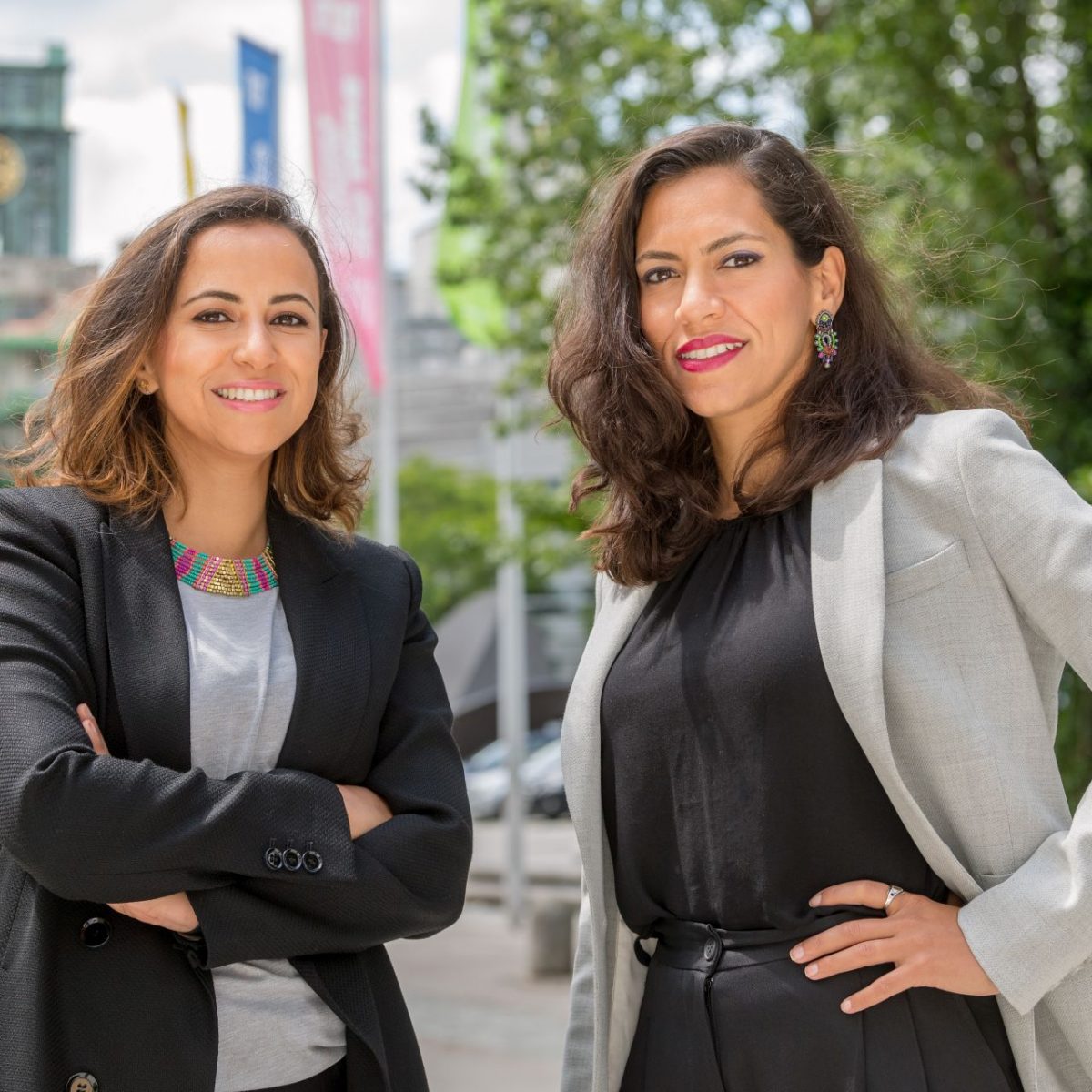 Researchers Yasmine and Heba Aguib
"The time we spent together at TUM made us strong"
Dr. Yasmine and Dr. Heba Aguib have always seen themselves as ambassadors between cultures. They were born in Germany and then, at the age of five, returned to their home country Egypt with their parents. Dr. Yasmine Aguib went to the German School of Borromean Women in Cairo before coming to Germany to study at TUM on a scholarship. Her sister, Dr. Heba Aguib, followed her to Munich one year later. In conversation in Munich, Yasmine Aguib says that ever since then, "building bridges between Germany and Egypt" has always been a thing for the two of them. Even today, both sisters still commute back and forth between the different countries.
STRONG TOGETHER 
Yasmine Aguib studied Molecular Biotechnology, while Heba Aguib is a Mechanical Engineer. Both made their PhD at TUM and worked as university managers. In gaining a variety of professional experience over the years, they decided that their expertise goes together wonderfully. And they now work together in the field of translational cardiovascular research and have established a research center at the Aswan Heart Centre in southern Egypt. Here research on precision medical solutions for patients in Egypt, Africa and around the world is carried out. "A key period for us was our time spent together at TUM," says Aguib. Their joint experience of studying abroad made them strong and showed them what they can achieve.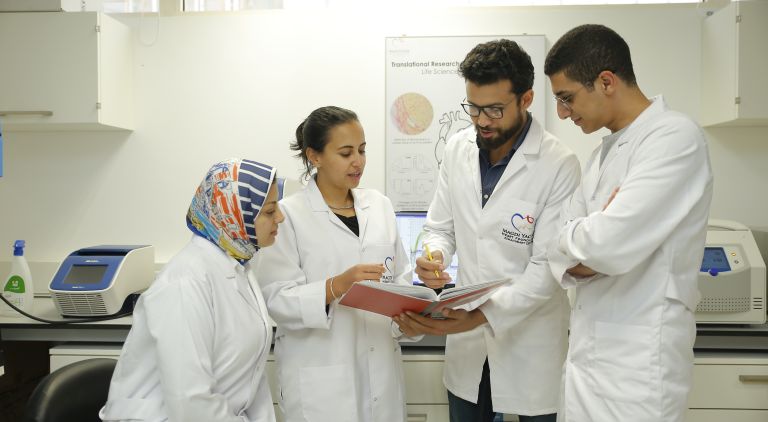 But things were not easy in the beginning in Munich. "At school we were always among the best; in Munich many examinations were a challenge. It was a steep learning curve," says Aguib. Foundation courses were a great challenge. "Although we were at a German school abroad, we quickly realized that the pace and content at TUM demanded that we perform very well. Our studies and practical experience in the laboratory, workshop and with industrial partners have influenced our working style up to the present day."
The two sisters are convinced that they took a great deal with them from their studies and doctorates. Not only the learning contents, but above all "the systematic approach, the interdisciplinary way of thinking and the open, critical, concrete discussions", both of them agree. "Innovation and progress can be only be achieved with solution-oriented approaches and pragmatic attitude".
INTERCULTURAL WORK AND SOCIAL RESPONSIBILITY 
These experiences help them a lot in their international activities today, Aguib confirms. This, she adds, is because they understand that other cultures might work differently and that it is important to get people involved in international projects. They were well prepared to set up the research center, because their previous experience in research and strategic management was exactly what they needed to build bridges: "We noticed that we had already been prepared for this step for a long time and thought that, if we didn't do it, then who would? We felt a sense of responsibility there."
Both see their work as responsibility – to their country, but also to what it is they are working for. And they want to leave their mark. "Our dream is to make a noticeable impact," Aguib reveals. They want to make top international research, development and innovation accessible to underprivileged societies. But the two of them are actually already doing exactly that at their Aswan Heart Centre.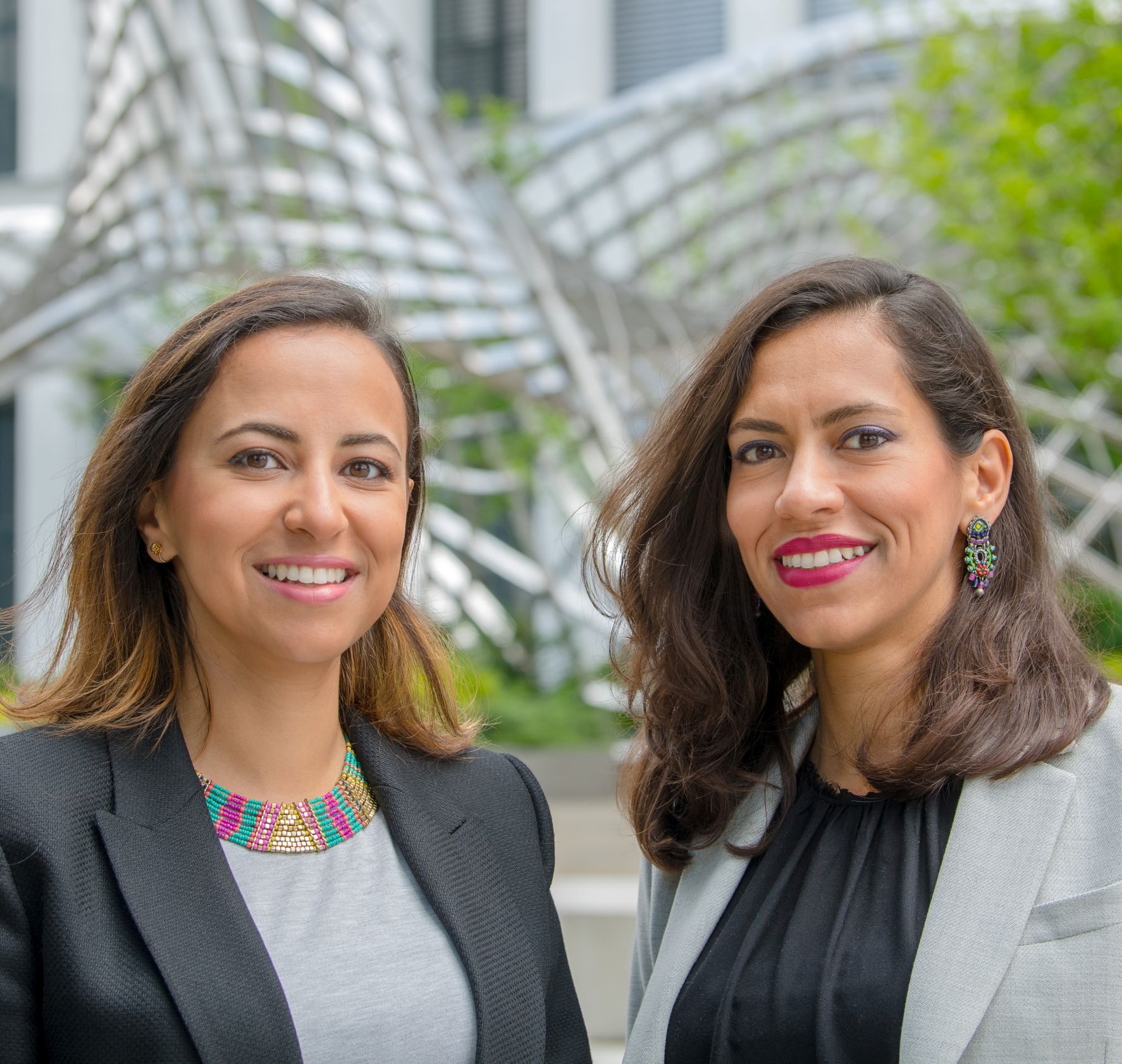 Dr. Yasmine und Dr. Heba Aguib
Dr. Yasmine and Dr. Heba Aguib
Bachelor's in Molecular Biotechnology in 2004, Master's in 2006, PhD in 2012; and Degree in Mechanical Engineering in 2007, PhD in 2011
Dr. Yasmine Aguib grew up in Germany and Egypt. She studied Molecular Biotechnology at TUM with a focus on Molecular Medicine and received her doctorate there. Subsequently, she worked as Scientific Advisor to the President in TUM's university management and was involved in the development of the TUM.Global Strategy and global strategic alliances. Dr. Heba Aguib started her studies at TUM one year later. She studied Mechanical Engineering there and received her doctorate in Medical Device Technology. As Deputy Managing Director, she helped establish the TU Berlin satellite campus in the Egyptian town of El Gouna on the Red Sea. Together, the two sisters are now building up a research unit at the Aswan Heart Centre, a clinic in southern Egypt where patients with complex heart diseases can undergo surgery free of charge. They lead research groups there and conduct research at Imperial College in London. For them, home is "where you have friends and family" – and at the moment these are Egypt and Munich.