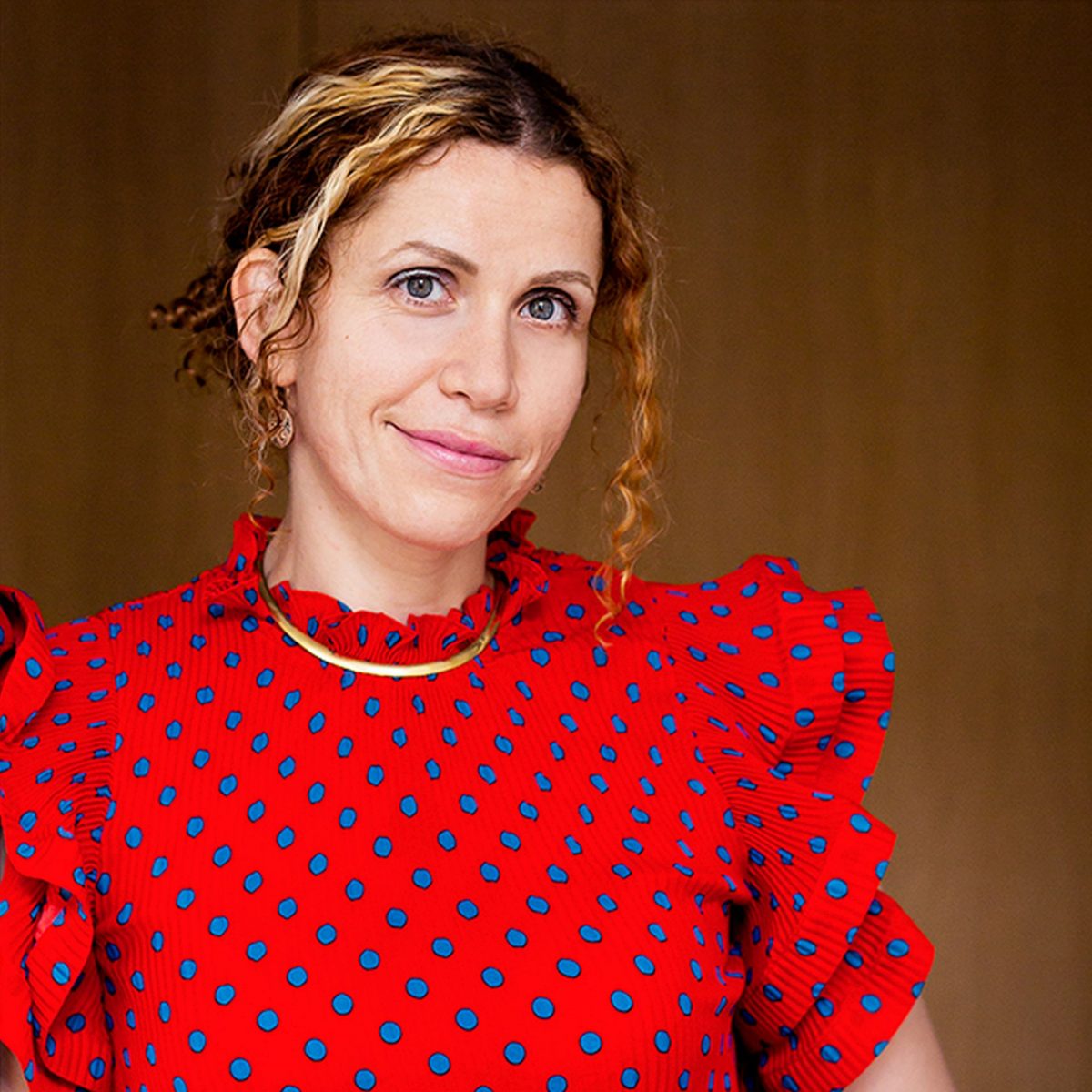 TUM Research Alumni Yana Bromberg
"I want to use Bioinformatics to cure diseases"
Initially Yana Bromberg wanted to be a medical doctor. Her great-grandmother was a doctor killed in the war. It was her daughter, ergo Yana Bromberg's grandmother, who encouraged her to become a doctor. Yana Bromberg started to plan her career early on: having to pick a major in high school, she chose Pre-med Biology. After graduating, she applied to the famous, big-name universities in the USA and almost all of them accepted her. Unfortunately, the parental income was not enough to cover training at a private university: "We weren't able to pay for these schools."
LIKE THE AMERICAN DREAM 
Yana Bromberg, born in Ukraine, came to the USA at age 11 with her parents as part of the last wave of Soviet refugees in 1992 and grew up in Brooklyn. "As an immigrant child it was naturally hard", she tells us. "I picked up English very fast, as I was still at an age where languages are picked up easily. But I missed my friends in Odessa very much." High school in Brooklyn, college in Long Island, grad school in Manhattan. Pretty much a typical New Yorker, as she says. Today, she is a Bioinformatics professor and scientist and maybe her career does actually feel a bit like the American Dream.
The fact that she was not able to study at Harvard or Yale was a disappointment for her. "It was a very difficult and emotional time", she remembers. "The only solution I saw: I first went to Stony Brook University to study Biology in preparation for medical school." A state university with a very good reputation and on top of that in her close proximity and half of her former classmates went there, as well. Everybody else – just like before at high school- was doing Computer Science. Yana Bromberg was the only one enrolling in Biology.
But especially the exchange with Computer Science students made her curious about the subject: "At a college party I was talking to a friend of mine who studied Computer Science. He was trying to provoke me, saying that I had no idea what it's like to really work, saying that biologists had an easy life as scientists", she recalls. "This aroused my curiosity and ambition, and I took my first Computer Science course." And like that she began to study Computer Science in addition to Biology. By year three she knew for sure: "I didn't really want to go to medical school anymore but instead cure diseases through Biology and Informatics."
MUNICH AS A BASE IN EUROPE 
Today she is an internationally renowned researcher with ambitious goals: "I want to find the origins of life, solve the microbiome problem, and cure diabetes", she says without batting an eyelash. She wrote her Phd thesis on predicting effects of genomic variants at Columbia University, supervised by Burkhard Rost, who now holds the Chair of Bioinformatics at TUM. "In hindsight this was the best thing that could have happened to me back then", she emphasises.
Even after her Phd they stayed in touch and in 2009 Yana Bromberg came to TUM for the first time. On recommendation by Burkhard Rost, TUM made her a Hans-Fischer-Fellow in 2013 and she kept doing research in Garching on and off for four years. Most of her current collaborations stem from this time and still today she feels closely linked to TUM: "Munich is my base in Europe".
Read the interview with Prof. Dr. Yana Bromberg in the Alumni Magazine KontakTUM 2019/1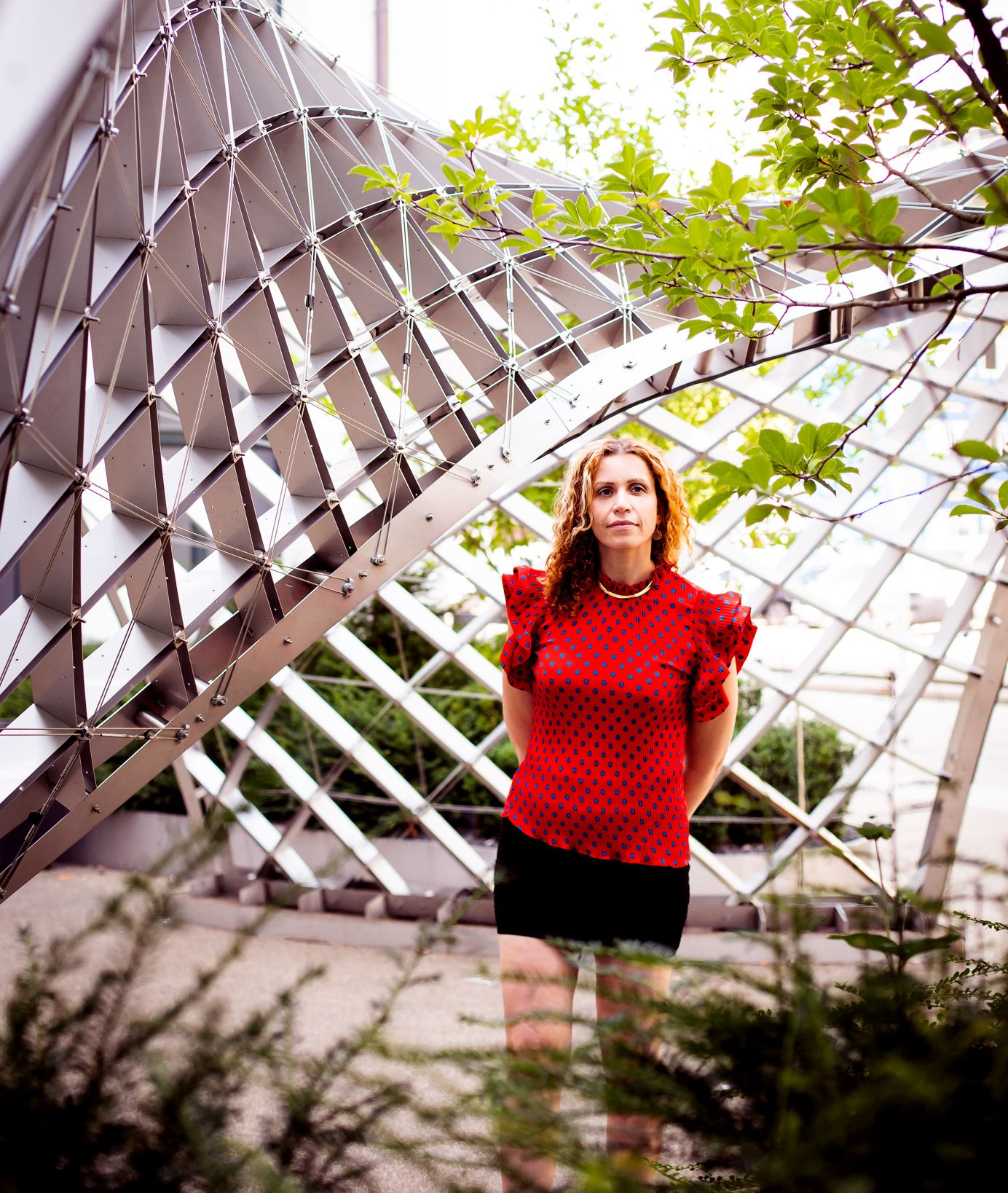 Prof. Dr. Yana Bromberg
TUM-IAS Hans Fischer Fellow 2014-2017
In 1992, Yana Bromberg came to the USA from Ukraine with her parents and lived in New York. From 1997 to 2001 she studied Biology and Computer Sciences at the State University of New York at Stony Brook. Subsequently she completed her M.Phil. and did her doctorate in Biomedical Informatics at Columbia University with today's TUM Professor Burkard Rost, gaining her PhD in 2007.
For the following three years, she remained at Columbia as a postdoctoral research scientist until she moved to Rutgers University in New Jersey as an Assistant Professor in Biochemistry, Microbiology and Genetics, where she still works today. Here she was given her own lab. From 2014 to 2017 she was a Hans Fischer Fellow of the TUM Institute for Advanced Study (TUM-IAS). Her research focuses on molecular functions of proteins and genes. Her laboratory investigates human genetic variations for predisposition to disease, builds tools for microbiome analysis, and is also searching for protein-based origins of life. Yana Bromberg is the Vice President of the Board of Directors of the International Society for Computational Biology and is actively involved in the Intelligent Systems for Molecular Biology (ISMB) conference, as well as its European equivalent, the European Conference on Computational Biology (ECCB). In her spare time, she goes hiking or sailing and loves to visit her family and friends all over Europe – usually using Munich as her base.
n.