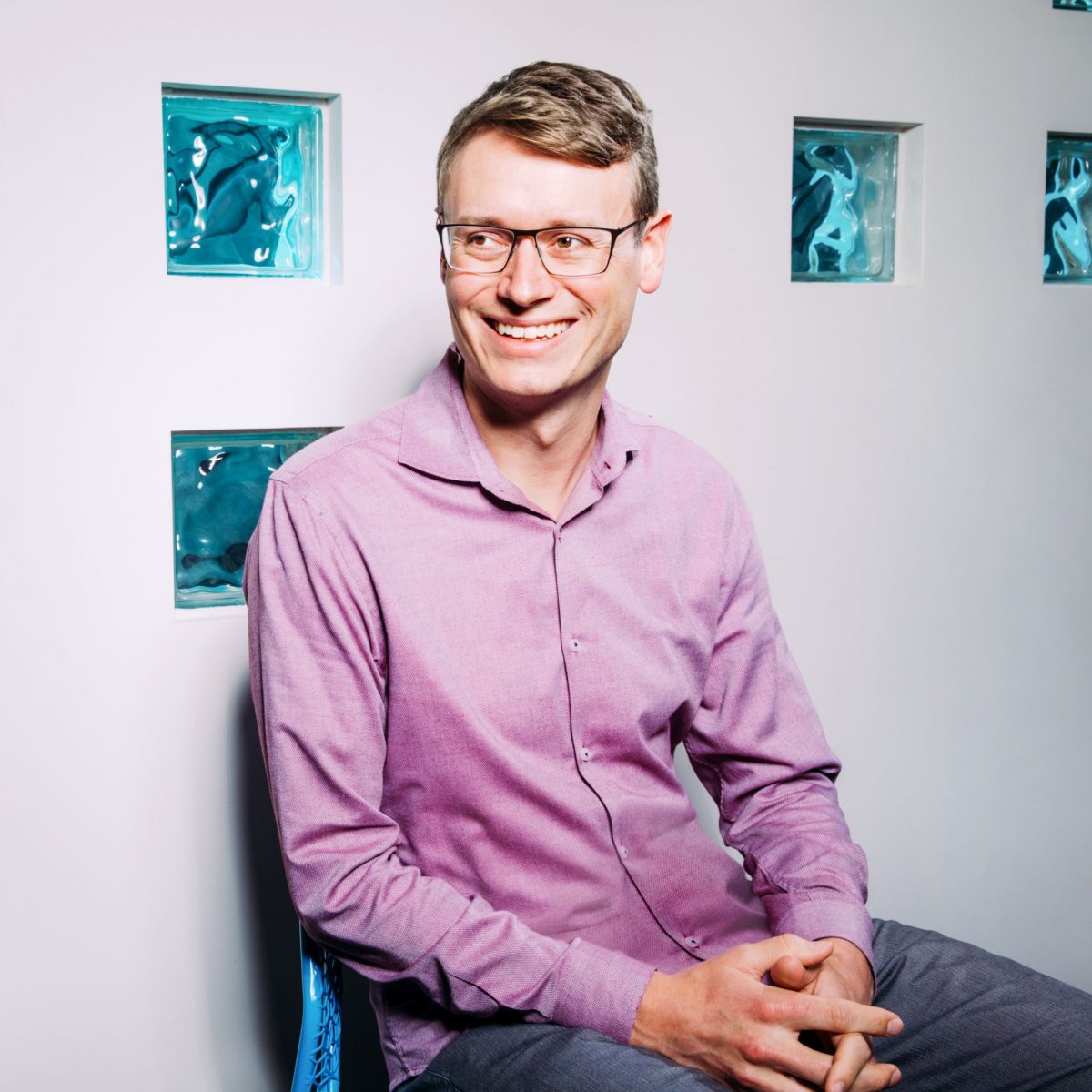 Entrepreneur Tobias Knaup
"We knew that we had a solution that was way ahead of the market"
When it came to choosing his degree program, Tobias Knaup followed his passion. "I knew pretty early on that I would do something to do with the Internet", he says. "I have always been excited about the new business ideas that it continuously allows for." But it wasn't so much the basics of Computer Science that he was interested in. Tobias Knaup was hooked on human-machine communication and communication networks.
PREASSIGNED DESTINY 
Studying Electrical and Computer Engineering at TUM was just the right thing for Tobias Knaup. Here he was able to expand his knowledge of the interaction and security between humans and computers. For his Bachelor's thesis he built an augmented reality video conferencing system. His Diploma thesis focused on machine learning. It was his supervisor, TUM Professor Dr. Björn Schuller, who first and foremost sparked his enthusiasm for the fascinating field of machine learning. After completing his diploma, they worked together on several publications. Since then, the topic of machine learning has been a recurring theme in all of Tobias Knaup's work.
Another formative experience during his studies was Tobias Knaup's internship with a start-up in Silicon Valley. "The start-up culture there was fascinating", he recalls. "The speed with which everything developed and the wealth of ideas that people had was highly contagious." Right after graduation, Tobias Knaup moved to San Francisco, the 'Internet capital of the world', for his first job. His former school friend Florian Leibert also worked in the Californian hotbed for future technologies. In Schweinfurt, Lower Franconia, the two had already successfully consulting small and medium-sized companies with their own web company when they were still at school.
A REVOLUTIONARY PRODUCT 
At their employers Airbnb and Twitter, Tobias Knaup and Florian Leibert repeatedly faced the problem of inadequate and inefficient utilization of data centers. They saw a solution in their friend Benjamin Hindman's open source program, which he had developed as part of his doctoral thesis at the University of California, Berkeley.
Without further ado, they introduced the program to their employers' cloud infrastructure, i.e. the Internet-based provision of storage space, computing power and application software – with great success. Both companies were able to automate their operations to a high degree, and major issues relating to capacity and stability could be solved. "That's when we knew that we had a solution that was way ahead of the market", Tobias Knaup says. "We recognized a huge opportunity for us."
INNOVATION AND VISION FOR THE FUTURE 
Together with Florian Leibert and Benjamin Hindman, Tobias Knaup launched the start-up company Mesosphere (today D2iQ) in 2013. The young entrepreneurs have been writing a unique story of success ever since. Building on the open source project, their hybrid cloud platform offers companies an operating system for data centers – an absolute novelty. In addition, they are supporting their customers in the introduction of novel technologies such as the composition of IT services, machine learning and real-time analysis. "As an entrepreneur, what drives me is that the entire range ofl digital trends such as Autonomous Vehicles, Industry 4.0, Smart Cities, Internet of Things, 5G is relying on such building blocks", he says. "Our technology is game-changing and our goal is to become one of the world's leading companies in this rapidly growing market."
Tobias Knaup has plenty to say about the fact that the road to the top is no walk in the park. "The list of challenges is incredibly long", he admits. "Every day new problems arise and have to be solved. As an entrepreneur, you have to be prepared for that." In the beginning, Tobias Knaup did not expect that the most difficult problems would often not even be of a technical, but of an interpersonal nature.
Today, he is proud that he and his colleagues have created a corporate culture that is as forward-thinking as their technology. They regularly and openly discuss the company's goals and challenges with the workforce. Working from a home office in the Azores or out of a VW bus is not something unusual in the Mesosphere team. This strategy is attracting highly qualified employees worldwide, for whom the mix of participation and freedom is more valuable than the significantly higher salary offered by the old-established competitors. "Every entrepreneur makes mistakes, and most of them can be corrected", Tobias Knaup knows. "But one mistake should definitely be avoided: Don't screw up your corporate culture."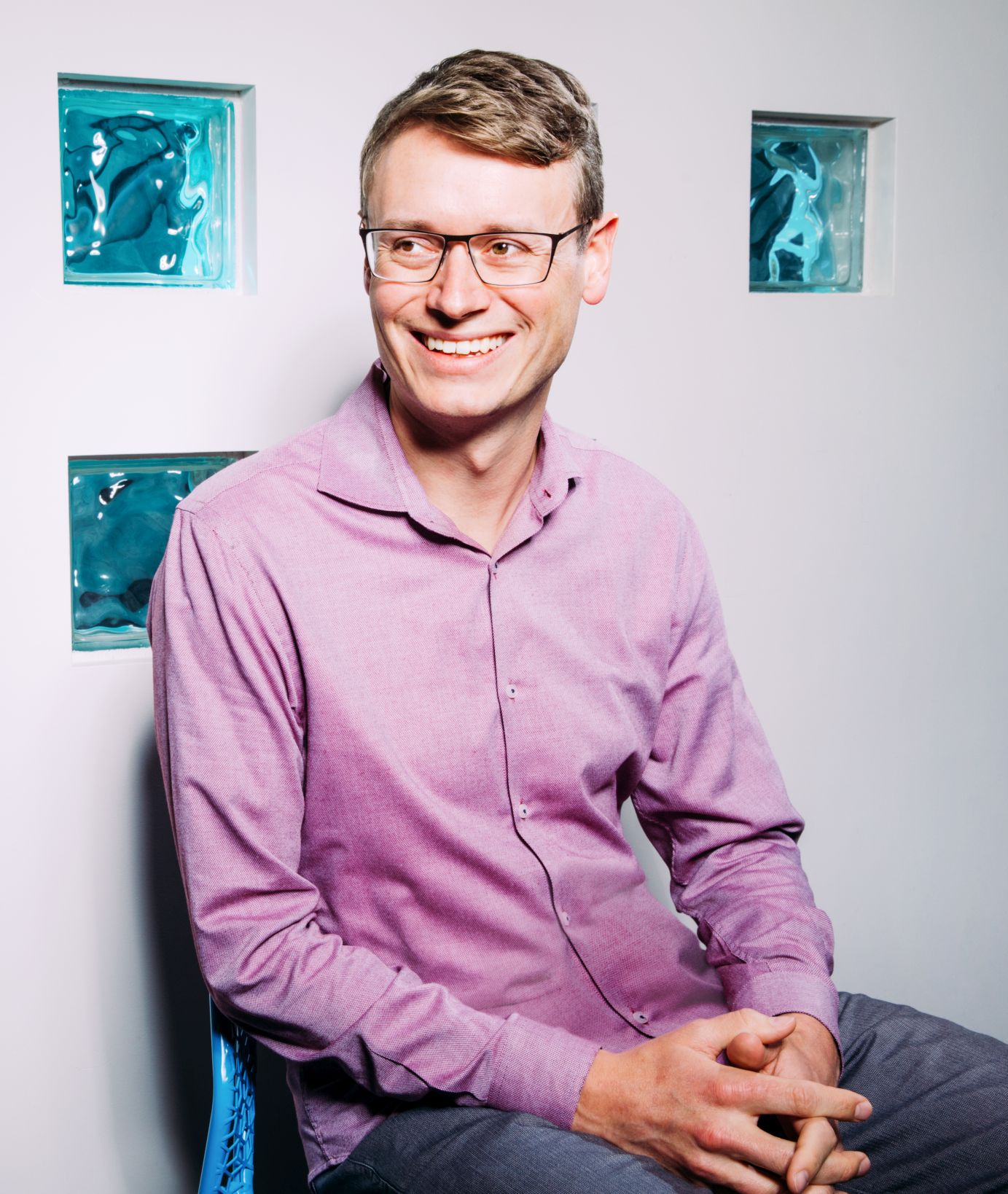 Tobias Knaup
Bachelor Elektrotechnik und Informationstechnik 2006, Diplom 2009