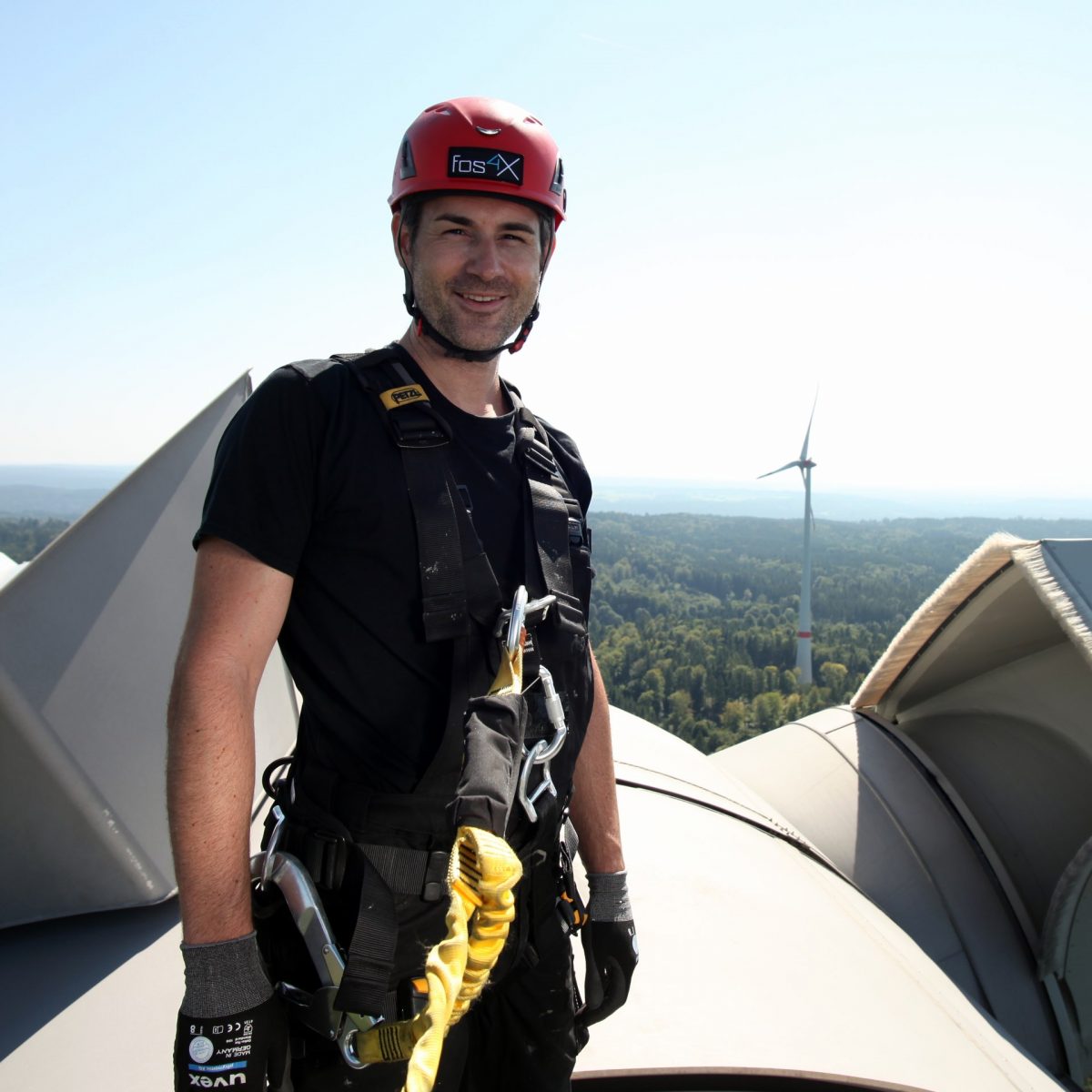 "We're helping a great idea get off the ground"
Worldwide availability of clean energy – this is TUM Alumni Lars Hoffmann's vision. With the founding of his own company he is pursuing precisely this goal. Here, products that make wind energy more efficient are being developed.
With his company's products, Dr. Lars Hoffmann can, for example, reduce four tons of plastic in the rotor blades of a wind turbine and subsequently also increase the yield of an already existing plant. The TUM spin-off's digital solutions show that growth does not necessarily have to be accompanied by the destruction of resources. "This year alone we are equipping more than a thousand wind turbines", he says. "This does actually add up."
Much more than an entrepreneur
After finishing his studies in Electrical Engineering and Information Technology, Lars Hoffmann stayed at TUM for his doctorate. Together with TUM Alumni Dr. Mathias Müller (Diploma in Electrical Engineering and Information Technology 2006, Doctorate 2009) and Dr. Thorbjörn Buck (Diploma in Physics 2007, Doctorate in Electrical Engineering and Information Technology 2012), he conducted research on an innovative fibre optic measuring technology. The trio quickly realised that they were dealing with a technology that offered a solution to a whole range of problems. Thus, the question of commercial exploitation came up relatively quickly. They brought in TUM Alumni Rolf Wojtech (Diploma in Informatics 2006) and, with financial support from TUM's EXIST Research Transfer, set up their own company in 2010.
Lars Hoffmann has since been the high-tech start-up's managing director. He enjoys watching the company grow and leading it into a promising future. "We're helping a great idea get off the ground", he says. "And if I also manage to help one or two people in their personal development on the way, I am content." As an entrepreneur, he is not interested in standing, pulling the strings or getting rich. He wants to lay down a solid foundation of values, channel the passions and visions of a group of people and create a sense of community and mutual support within the group.
His team of young professionals appreciates their boss' attitude. Not surprisingly, the positive working atmosphere facilitates the effortless development of innovative solutions. Not only wind turbines can be optimised by fibre optic measuring technology. The company also helps other industries such as railway technology and electromobility to benefit from the advantages of technology. And in case things are not going so well, the budget planning was overly optimistic or a customer drops out, Lars Hoffmann takes it calmly. "It takes a basic entrepreneurial mindset to deal with the constant uncertainty and change", he says. "What helps me here is my general attitude of not seeing problems in life as a threat, but as a challenge that needs to be overcome."
New adventures ahead
During difficult times, Lars Hoffmann relies on his calm and composure when working in his team – and on good coaching from professionals. He himself has been coaching young people at his alma mater for years. Since 2014 he has been a mentor for the entrepreneurship programme Manage&More of UnternehmerTUM, and since 2015 also for TUM's start-up consultancy EXIST. "I think it's great when young people have new ideas and have the courage to commit to them", he says about his motives. "In my consulting work, the main focus is on team dynamics, expectations, skills and understanding of roles. These are the foundations of a successful start-up, not the issue of content."
Of course, also with regard to technical matters the young entrepreneurs are well advised by Lars Hoffmann. Especially in the fields of energy, manufacturing technology and mobility, the TUM Alumni is able to draw on a considerable wealth of knowledge and experience. Lars Hoffmann enjoyed his time at TUM, his studies of Electrical Engineering and Information Technology, as well as the subsequent time as a doctoral student, so much that he can well imagine returning here to study Geosciences. "After the adventures of entrepreneurship, I would like to use the second half of my professional life to become an adventurer in the classical sense, as a volcanologist," he says with excitement. "The most important goal is to never forget how to dream."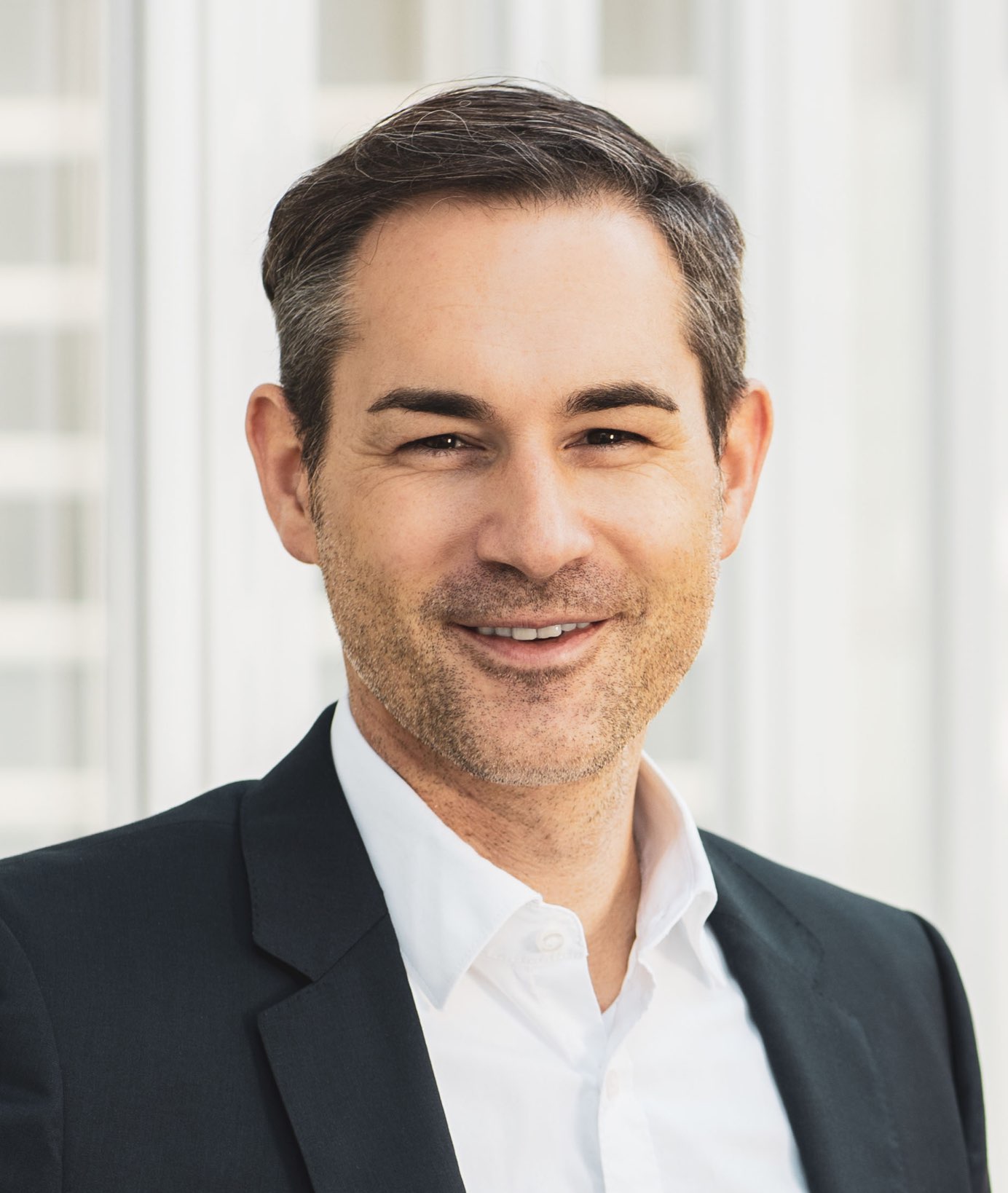 Dr. Lars Hoffmann
Diploma Electrical Engineering and Information Technology 2003, Doctorate 2008
From 1998 to 2003 Lars Hoffmann studied Electrical Engineering and Information Technology at TUM. In 2008 he received his doctorate with an emphasis on fibre optic measuring technology from TUM's Institute for Measurement Systems and Sensor Technology. At the same time he earned a diploma in Business Engineering from the FernUniversität in Hagen.
In 2010, after almost two years as a management consultant at McKinsey & Company, Lars Hoffmann launched the high-tech start-up fos4X together with TUM Alumni Dr. Mathias Müller, Dr. Thorbjörn Buck and Rolf Wojtech and has been its managing director ever since. With the development of a special fibre optic measuring technology for monitoring lightweight structures, the TUM spin-off won the coveted TUM Presidential Entrepreneurship Award in 2013. Since 2014, Lars Hoffmann has also been donating his time and know-how to his alma mater: as a mentor for the Manage&More programme of UnternehmerTUM and for TUM's start-up consultancy EXIST.
Lars Hoffmann is married and has two sons. He and his wife moved to Munich back then to study at TUM. The TUM family loves the mountains and enjoys spending time in the Alps with their VW van. The four of them particularly enjoy building a dam on a creek, taking a dip in a cool mountain lake or playing in the fresh mountain air.