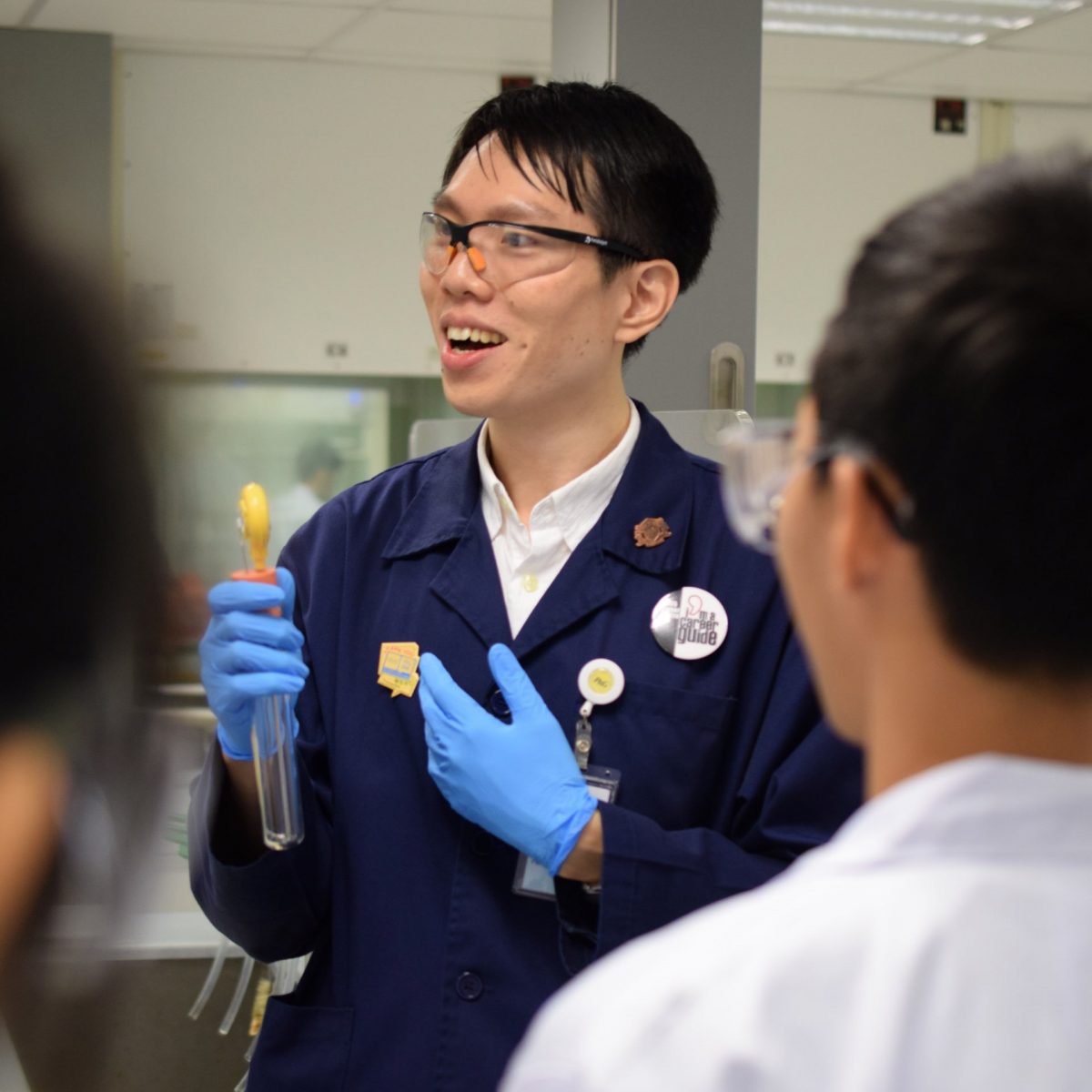 Fun Man Fung completed his Master in Industrial Chemistry at TUM Asia. He was delighted to find passionate professors from all over the world there. Today he teaches at the university himself and uses technology-based methods to make teaching truly sustainable.
Fun Man Fung is remarkably ambitious and performance-oriented. His motto is lifelong learning, which his resume is proof of. It comes to no surprise that, with his methods, he wants to make learning even more efficient. In his view, the decisive factor here is the right way of imparting knowledge and the teacher's motivation. As a child he was playfully motivated by his mother to solve small everyday problems and to think like a scientist. His high school and college teachers recognised and supported his fascination with Chemistry early on and encouraged him to go in this direction during his studies.
A unique opportunity
After receiving the Singapore Ministry of Education Scholarship for eight straight years, Fun Man Fung enrolled to study Chemistry at the National University of Singapore (NUS). In 2010 he completed his Bachelor's degree with a Gold Medal for Outstanding Achievements. He also strove to achieve the greatest possible success in his Master's studies. He decided to study at TUM Asia in Singapore, which exists since 2002 and is the first branch of a German university abroad. Here TUM offers studies tailored to careers in industry and develops solutions for the mobility of the future. "TUM Asia offers the opportunity to learn from the best professors in Germany and Singapore," says Fun Man Fung. "I couldn't miss this opportunity."
Fun Man Fung's high expectations have been fully confirmed. He still remembers the many top-class professors and what he was able to learn here: from the History of Chemistry, narrated in an exciting way by Professor Fritz Kühn, the Marketing lectures given by Professor Volker Warzelhan, to the units on leadership by TUM President and Chemistry professor Wolfgang A. Herrmann himself. "From them I have learnt to think critically, to make difficult decisions correctly and to be friendly," enthuses Fun Man Fung. "The diversity of professors was the absolute highlight of the programme.
In 2012 Fun Man Fung graduated from TUM Asia with a Master's degree in Industrial Chemistry and has been researching and teaching at the National University of Singapore ever since. There, too, targeted practice and efficient learning are the top priority for him. Fung Man Fung not only teaches Chemistry, but is particularly interested in how he can teach Chemistry even better and how students would like to learn the subject even more and are able to improve their learning.
Learning how to learn better
Learning has to be fun. That is why he develops gamified teaching methods under the name of Fun Man – his actual first name, and at the same time "man of fun" in English. Fun Man Fung uses the latest technologies and media to increase his students' motivation to learn and at the same time to map and evaluate their learning curve. He presents his teaching material in multimedia videos. Using virtual and augmented reality technology, he is appealing to all the sensory modalities of his students. He writes chemical formulas on a so-called lightboard, a transparent blackboard, which – from the students' point of view – is not blocked by the back of the teacher. This allows the teacher to be seen from the front, and thus enables the students to follow his gestures, facial expressions and line of vision.
The future of learning
It is Fun Man Fung's goal to stimulate the curiosity of his students, to involve them emotionally and to encourage them to actively learn. Through the technology that allows for learning analyses, he is able to understand which types of learning experience are particularly sustainable at the same time, i.e. which of his teaching methods work better than others. For Fun Man Fung, the most important thing for the future is that both learners and teachers become aware of the need for lifelong learning. "We always have to be open to new things," he says. "In a few years, holograms will be applied to teaching and students will learn in virtual laboratories."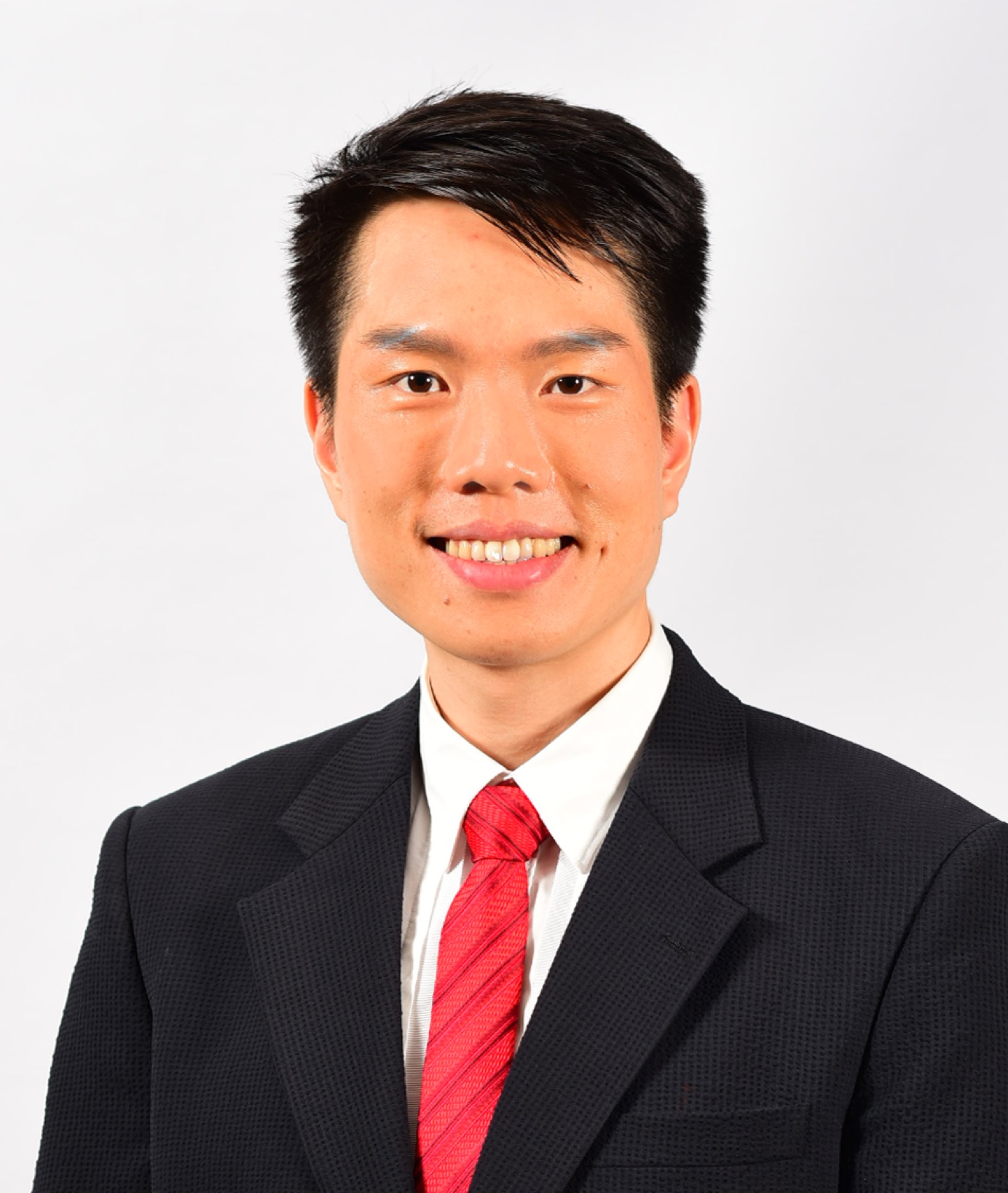 Fun Man Fung
Master Industrial Chemistry 2012
Fun Man Fung completed his Bachelor's degree in Chemistry at the National University of Singapore (NUS) in 2010, followed by a Master's degree there in Industrial Chemistry in 2012 and at TUM Asia in Singapore. From 2013 to 2016, Fun Man Fung was a lecturer at TUM Asia at the German Institute of Science and Technology.
Since 2012, the young chemist has been researching and teaching at the NUS at the Department of Chemistry, and since 2017 also at the Institute for Application of Learning Sciences and Education Technology, whose Assistant Director he is since 2018. Fun Man Fung was a visiting professor at the National Taiwan Normal University, the Université Paris Saclay in Orsay and the Sorbonne Université in Paris.
Fun Man Fung has received several awards for his excellent teaching and above all for his innovative teaching methods, which incorporate the latest media. He has also received awards and grants for his research in Chemistry, such as the BASF Industrial Scholarship Award and the Erasmus+ Scholarship of the European Union. In 2018 he was admitted to the IUPAC Periodic Table of Younger Chemists of the International Union of Pure and Applied Chemistry.
Since 2018 he has been co-editor of the Journal of International Education and Practice. In addition to his research career, Fun Man Fung is investing time in people: he is looking after young people and is a volunteer for the International Younger Chemists Network (IYCN) and the International Chemistry Olympiad (IChO).