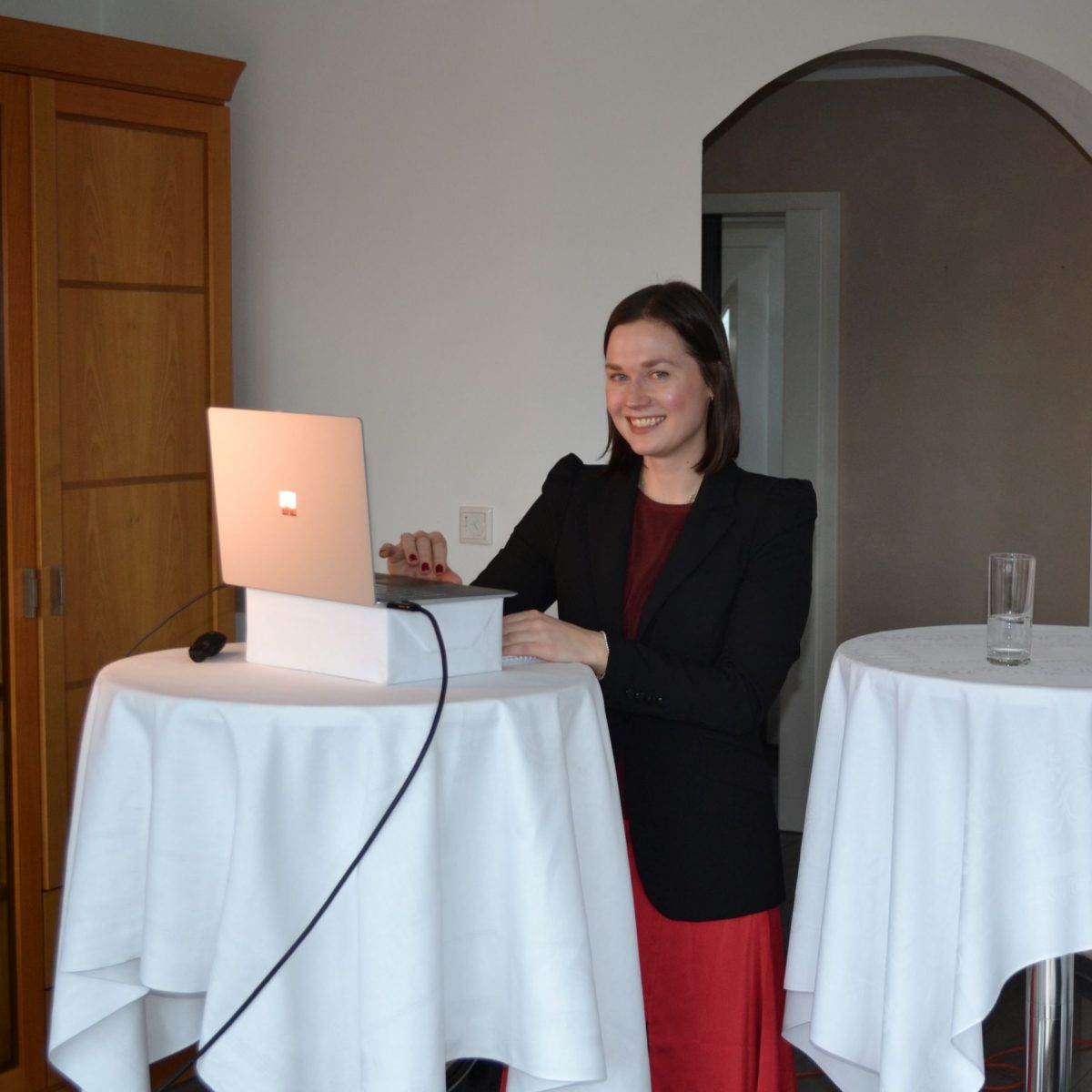 "Female participation is of vital importance"
Women are not interested in technology? Nonsense, says TUM Alumna and gender researcher Alina Gales. Women are simply less interested in products in whose development they are less represented because they are made by men for men.
In her doctoral thesis, Dr. Alina Gales had to come to the conclusion that women are still facing stereotypical prejudices in regard to competence in handling technology. It is not uncommon for people to presume from the get-go that women per se are less interested in STEM subjects or digital technologies. The TUM Alumna is determined to change this perception as quickly as possible.
SLOW PROGRESS IN EQUALITY 
Alina Gales already incorporated aspects of gender research in her master's thesis in Communication Science at the University of Amsterdam in the Netherlands. Subsequently, she knew that in her dissertation she wanted to shed light on the realities of women's lives in a digital age with respect to technology.
In 2021, Alina Gales completed her doctorate in Gender Studies in Engineering and Science at TUM. The results of her research do not exactly look bright from a feminist point of view. "Stereotypical perceptions of women by others and themselves regarding STEM subjects and competence in technology can still be observed," the researcher explains. "Both in school, university and professional environments, a lower percentage of women can be seen in these fields."
WHAT SPOILS WOMEN `S DESIRE FOR TECHNOLOGY 
This skew in numbers is not only undesirable in terms of equality. It also harbors the danger that prejudice, stereotypes and discrimination manifest in technology, like a vicious circle. The predominance of men in the development of new products in the fields of Digitization and Artificial Intelligence results in these products also being developed primarily from a male perspective. Ergo, the person developing something intuitive from their own perspective decides who will later perceive the use of said product to be intuitive or not. "This is why female participation is of essential importance in all sectors that cut across technologies," says Alina Gales. "I advocate for an inclusive approach to the design of new digital products that follows an ethical and responsible methodology."
BE BRAVE!
The more the young researcher deals with unequal and unjust structures in society, the more intriguing the topic becomes. Her goal is to bring together research and the practical side of the issue. "The grievances for and injustices to women are known and addressed, but change is only making slow progress." Here, her scientific findings can serve as an important starting point for discussions to argue for the necessary changes. "Together, science and industry can achieve more than they can separately, especially in the area of gender equality."
Alina Gales takes her work very seriously and doesn't do things by halves. She recently presented her research at the University of California Berkeley in the USA and at the Oxford Women's Leadership Symposium in England. At the Women of TUM Afterwork event, "Gender & Technology: Where are we in the Digital Age?" on the 21st of April, 2021, she kicked off the evening. "I have one main message for the Women of TUM: Be brave!" Alina Gales exclaims. "With every female participation in STEM and technologies, prejudices decrease and the perception of women's competence normalizes."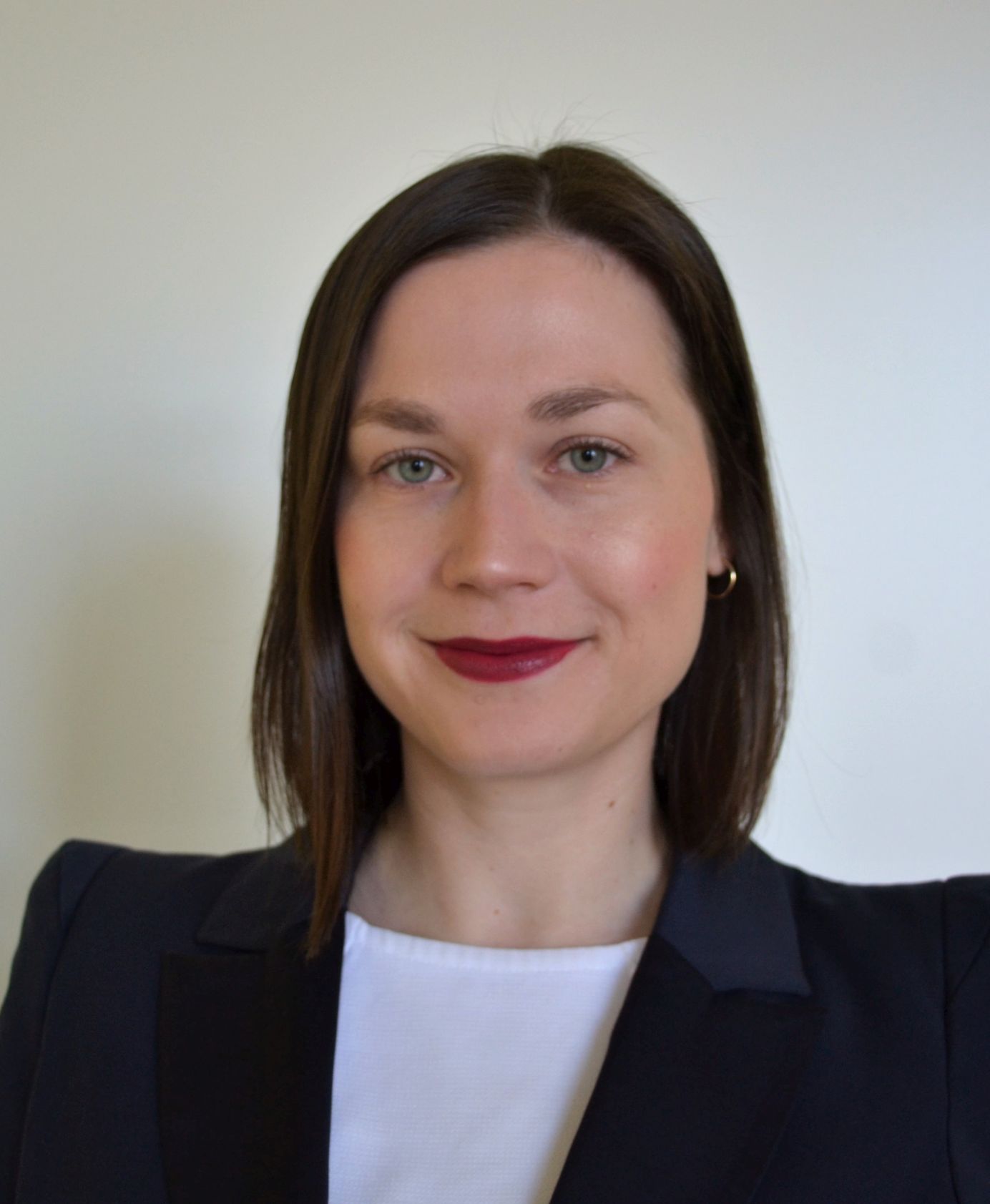 Dr. Alina Gales
Promotion Gender Studies in Engineering and Science 2021
Alina Gales got around quite a bit during her studies. She completed her bachelor's degree in media and communication studies in 2013 at the University of Mannheim in Germany. She spent her semester abroad at the National University of Singapore. In 2015, she followed up with a master's degree in communication studies at the University of Amsterdam in the Netherlands. From 2017 to 2021, Alina Gales conducted research as an external doctoral student in Gender Studies in Engineering and Science at the Chair of Research and Science Management at TUM with a scholarship from the Friedrich Ebert Foundation.
Alongside her doctorate, Alina Gales also held positions in the private sector. For example, she worked in Munich at Allianz in the areas of Communication and Change Management, Diversity Management and Business Transformation. The TUM alumna certainly doesn't have too little energy. For more than a year now, she has also been volunteering for the City of Munich. She helps new immigrants enter the German labor market. If there's still time, she enjoys jogging along the Isar River or in the woods and doing yoga.