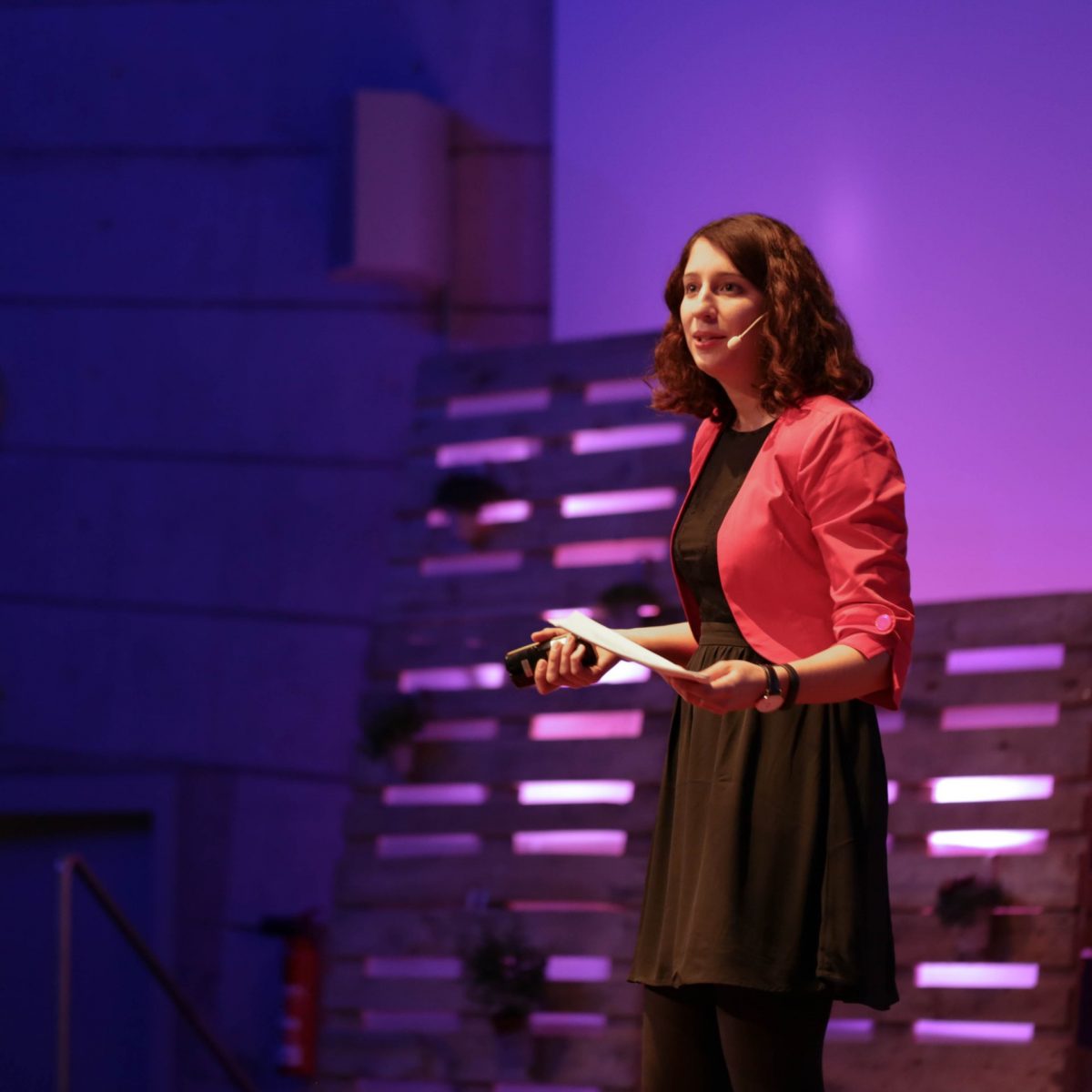 "Connecting ideas and people is my passion"
Bringing fresh perspectives into the world, exchanging ideas and meeting new people: TUM PhD candidate Dora Dzvonyar is a true all-rounder when it comes to bringing together research with industry or making it accessible to the general public.
"I truly believe that good research needs good communication – and vice versa" Dora Dzvonyar explains during a visit at the TUM Chair for Applied Software Engineering in Garching, where she is pursuing her doctorate. When asked about what she enjoys most about her work, she names her tasks as program manager for applied project courses, the possibility to employ cutting-edge teaching methods, working closely with students and her role as deputy gender equality officer at the TUM Department of Informatics.
"I really like teaching here, and working with the TUM students is very rewarding", says the native Hungarian, who also speaks German, English and French in addition to her mother tongue.
The importance of Multilingualism
"I believe that to be successful in today's world, you need to learn multiple languages, build a network early on and stay on top of your field. This is true if you stay at TUM, go abroad for an exchange or start your career in industry.", Dora Dzvonyar says.
When she herself was studying, Dora Dzvonyar went on an exchange semester to Newcastle. She has good memories of her time abroad, which does not come as a surprise, since it comes naturally to her to connect to meet new people and to get to know and appreciate them, both in her private and professional life.
TEDxTUM – A Creative Playground
In addition to teaching, Dora Dzvonyar's big passion is TEDxTUM, where she organizes successful and well-attended events. "These are independently organized idea-sharing events based on the TED conference in the US. We provide a platform for speakers from different fields who present their best ideas both to a local as well as an international audience", she explains. She curates the events, coaches the speakers and works with an enthusiastic team that also does a great job in PR and sponsoring.
She describes their multidisciplinary approach: "We as a team have learned to work together efficiently and to bring our different skills and perspectives to the table. We always solve problems together and trust each other. A good team spirit is extremely important for a volunteer team."
Committed to Female Networks
Her role as Munich Geekettes Ambassador is also motivated by the belief of creating connections, this time between women from tech, science and innovation. Another volunteer project? Yes, her commitment to such initiatives is very important to her. Under the motto "We're women in tech!" she and two other ambassadors brought the Munich Geekettes community back to life in 2017. They organize local events and other activities once per month and have lots of fun along the way.
She describes her personal motivation behind all of these activities as follows: "I want to enable people to break out of their daily grind and awaken their curiosity! Something that continues to amaze me is how people can inspire each other". This happens through communication and her skill of connecting people.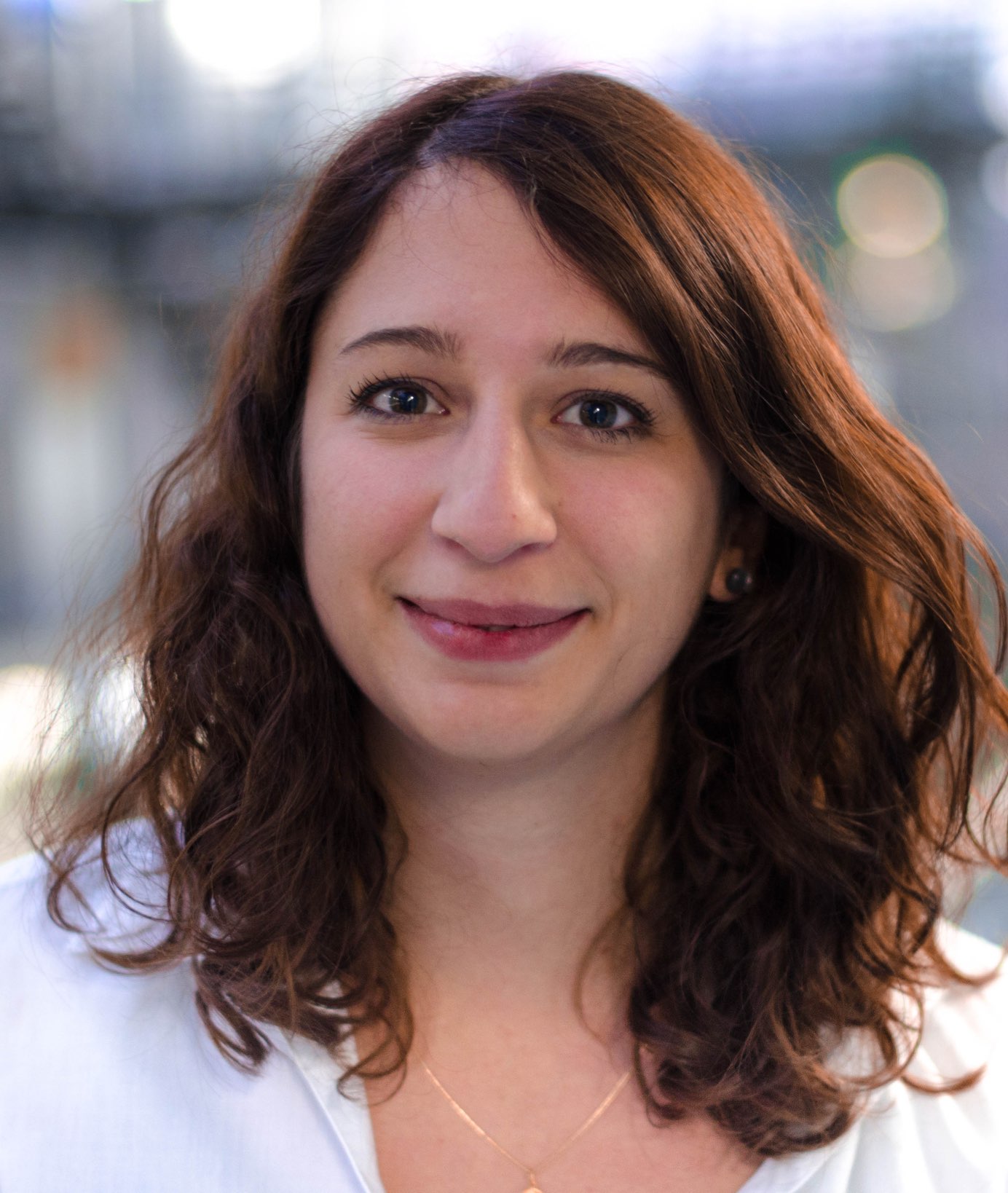 Dora Dzvonyar
Bachelor Information Systems 2014, Master 2015
Dora F. Dzvonyar was born in 1990 in Hatvan, Hungary and came to Germany when she was six years old. After her Abitur at Anne-Frank-Gymnasium in Erding, she started studying Information Systems at TUM in 2010. She earned her B.Sc. degree in 2014 and her M.Sc. just a year later.
She has been pursuing her doctorate at the TUM Chair for Applied Software Engineering in Garching since 2015. While she was still studying, the passionate educator was a working student at NTT DATA in the department of "Mobile Business Solutions. She has also worked as a trainer at HABA Digitalwerkstatt in Munich, where she developed and held playful programming courses for kids aged 4-14 years.
The former recipient of the Deutschlandstipendium is now a program manager and lecturer at TUM as well as Apple Certified Trainer. She has been TEDxTUM organizer since 2014.
On October 12th, 2018, Dora Dzvonyar hosted the Women of TUM Talks.