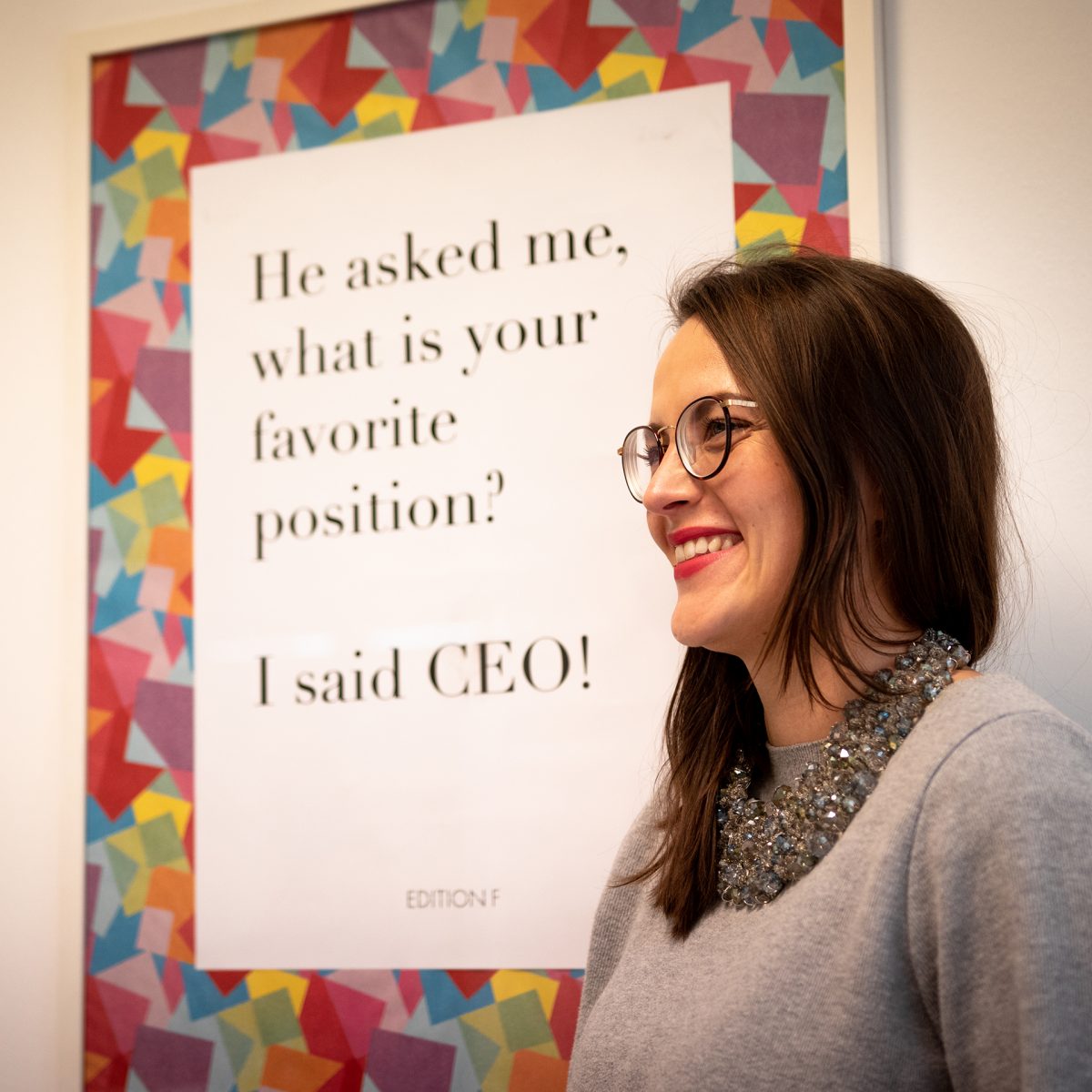 Business Coach Corinna Schulmeister
"Life is too short for compromises"
TUM alumna Corinna Schulmeister had a secure and well-paid job working in business. But she wasn't happy, so she quit. Today she works as a coach and trainer, encouraging people to live their dreams.
As a child, Corinna Schulmeister dreamed of being an actress or a TV presenter. But due to her upbringing she opted for a more down-to-earth field of study and decided to major in Management and Technology at TUM. "I liked the approach of combining the best of two worlds and thus being able to liaise between the different departments of a company later on", she explains as she talks about her subject choice.
"My time as a student at TUM was one of the best times of my life", Corinna Schulmeister says about her fond memories. "When I think back to my student years, I think of freedom, ease, and the feeling of having all opportunities open to me." The realization that you can acquaint yourself with and learn any new subject matter was a defining moment for her. "A good education is something extremely important, because it's an investment for life that can never be lost again", she says.
THE GREAT AWAKENING
After graduation, Corinna Schulmeister started working in business. She worked in distribution and business development in five different industries in major enterprises from Germany, Turkey, and the U.S. for six years. Her initial euphoria would soon make way for an increasing feeling of discontentment, however. "I felt like a hamster in a running wheel" is how she explains her job situation at the time. "I was missing the prospects and the opportunities of making a difference." No amount of money – of which she had more than enough – could have made Corinna Schulmeister go on like that.
Corinna Schulmeister quit her secure job without hesitation and went on a backpacking trip through Asia. "That was the best decision of my life", she says today. "This time off has helped me to see things clearly again: where my values lie, what motivates me in life, and where my journey is supposed to be headed. I have learned that life is short and that now is exactly the right moment to change things up."
HELPING PEOPLE HELP THEMSELVES
Upon her return to Munich, Corinna Schulmeister fulfilled her long-cherished dream to start her own business. As a business coach and trainer, she encourages and supports people to make their dreams and wishes a reality without being held up by limiting patterns of thinking. "Today I am happy", she says. "Now I know why I get up in the morning: to encourage people to move from thinking to doing."
Corinna Schulmeister wants to give back to her alma mater what she herself was given. She volunteers as a mentor in the TUM Mentoring program and offers workshops for students, alumni, and exclusively for women, for example on the topics of negotiation management and communication. The promotion of women is a matter especially close to her heart. "I am convinced that we need more female role models in order to encourage and foster young female academics", she says.
In her work, Corinna Schulmeister also profits from what she learned from her TUM professors apart from their subject-specific teachings. "Professor Ann-Kristin Achleitner is a great role model for the compatibility of family and career, Professor Holger Patzelt has sparked the entrepreneurial spirit in me", she says. "And Professor Robert K. Freiherr von Weizsäcker has taught me how valuable rhetoric and humor are in giving good talks." These are the skills which make her a good trainer today and, since she spends much time talking on a stage, she gets to live a version of her childhood dream of being a presenter as well.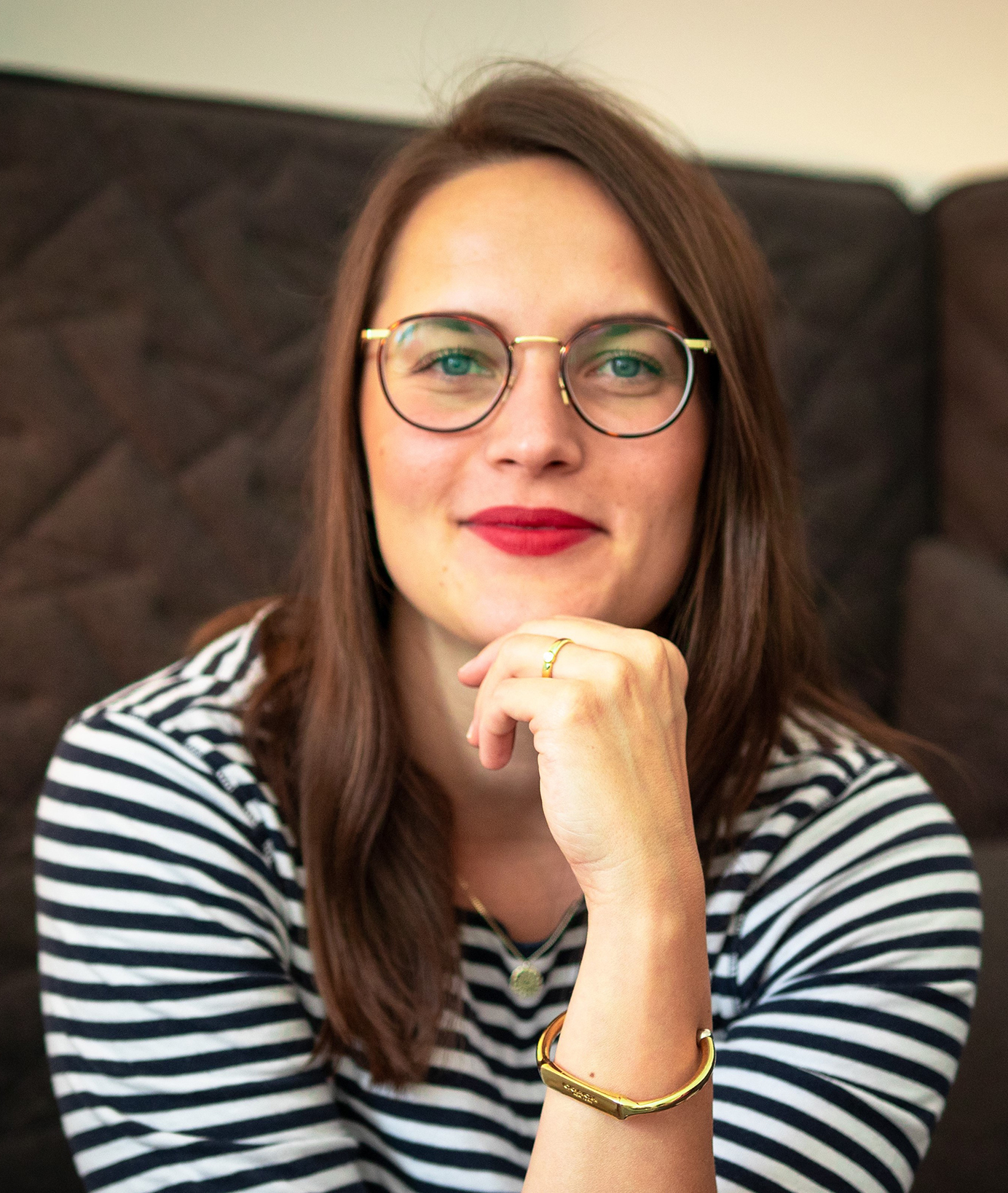 Corinna Schulmeister
Diploma TUM-BWL 2011
Corinna Schulmeister studied Management and Technology at TUM from 2006 to 2011. She graduated with distinction and started a career in business. She worked for large international companies from Germany, Turkey and the U.S. for six years after which she had enough of being an employee and went on a six-month backpacking trip through Southeast Asia. Upon her return to Munich, she enrolled at the coaching institute "Bildungsinstitut für Beruf und Kommunikation", where she got a certificate in systemic coaching. She has been working as a successful business coach and trainer ever since – and has also found her own work-life balance. In her free time she enjoys traveling and discovering foreign cultures. At home, she likes to spend time with her family or to cook for her friends. She lives in Munich with her husband.