Entrepreneur Catharina van Delden
"TUM is characterised by a culture of support"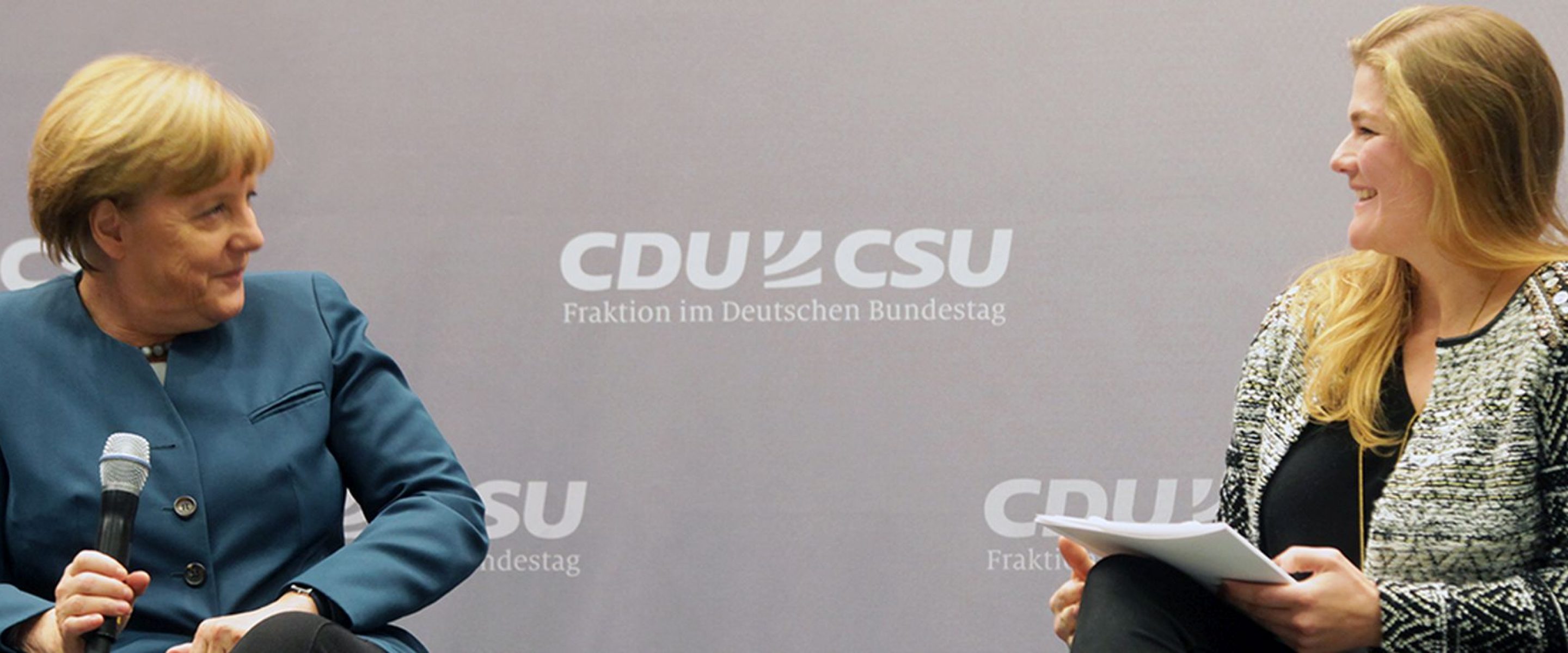 After graduating from high school, Catharina van Delden, who grew up in Krefeld, wanted to return to her hometown Munich. She decided to study Management and Technology at TUM. "Initially I saw TUM-BWL as a toolbox that would later open up many opportunities for me", says Catharina van Delden about her pragmatic decision. "But through my studies I learnt to love and appreciate TUM."
Very quickly Catharina van Delden noticed how good the technical focus of the curriculum and the overall affirmative atmosphere at TUM was for her. "At TUM there was a wonderful culture between high performance and mutual support", she says enthusiastically. "I felt comfortable and safe. Catharina van Delden already had the business idea during her bachelor's studies. She wanted to involve the customers in the development of new products: through the Internet, they would be able to communicate their ideas and preferences of a product and thus be actively involved in its innovation process. With this form of so-called crowdsourcing, Catharina van Delden wanted to take the plunge into being self-employed.
PERFECT BREEDING GROUNDS FOR START UPS 
In 2008, Catharina van Delden completed her bachelor's degree in TUM-BWL and in 2010 her Executive MBA in Innovation and Business Creation. This provided her with a sustainable foundation for entrepreneurial endeavours. In the same year she founded the start-up innosabi with the TUM Alumni Moritz Sebastian Wurfbaum (Diploma TUM-BWL 2009), Jan Fischer (Diploma Mechanical Engineering and Management 2010) and Hans-Peter Heid (Diploma Electrical and Computer Engineering 2011).
"TUM provided the perfect breeding grounds for our start-up", emphasises Catharina van Delden. "We were in such good hands here, we received so much encouragement and support." Today she is still grateful for the infrastructure, from the simple provision of rooms for meetings to the 1,500 square metre high-tech workshop of the MakerSpace of UnternehmerTUM, the Centre for Innovation and Business Creation at TUM. The offers and programmes of TUM – from the Manage&More Scholarship of UnternehmerTUM and the TUM Mentoring of Alumni for Students to the EXIST Start-up Scholarship – promoted her entrepreneurial thinking and trust in her abilities and demonstrated that starting a business was a realistic option.
Catharina van Delden points out the personal commitment of individual confidants who have made a significant contribution to the start-up: Joachim Henkel, TUM Professor of Technology and Innovation Management, has been a sparring partner for the team from the very beginning. Straight away the energetic entrepreneur invited TUM Alumni Dr. Alexander Lang (Diploma Chemistry 1997, Doctorate Mechanical Engineering 2017), specialist for Innovation Management and mentor of Catharina van Delden, to join the advisory board of the company .
AS A PIONEER YOU NEVER REACH YOUR GOAL 
Until today Catharina van Delden still has many links to her alma mater. She likes to visit TUM for guest lectures. What she likes even more is to recruit from here for her company. "With the graduates of TUM you simply know the mind-set, the mentality of agile work fits", she says. And since it has developed exponentially, agility, i.e. acting flexibly and proactively, has been in high demand in her company.
In the just under ten years since its founding, Catharina van Delden and her colleagues have realigned innosabi several times: from consulting services to the company's own online customer platform for co-creation to license sales of the innovative software to large corporations. Today, the spin-off is one of the leading providers of software for idea and innovation management. With 50 employees the company generates several million of revenue per year – with well-known customers such as Bayer, Daimler, Siemens and the Munich Airport. Catharina van Delden herself now advises the Federal Ministry of Economics and Energy on current issues of digital transformation.
Within the next ten years, Catharina van Delden wants innosabi to become a global player, to employ 200 people and to be able to map innovation processes even better with the help of artificial intelligence and machine learning. As a pilot customer Siemens has already brought the strategist on board for its new AI product. Even though the medium-term goals for her company are very ambitious, Catharina van Delden does not lose sight of her long-term life goal. "I want to have a balanced life", she emphasises, "I think the glorification of being busy is absolutely wrong. Only those who are healthy can perform well."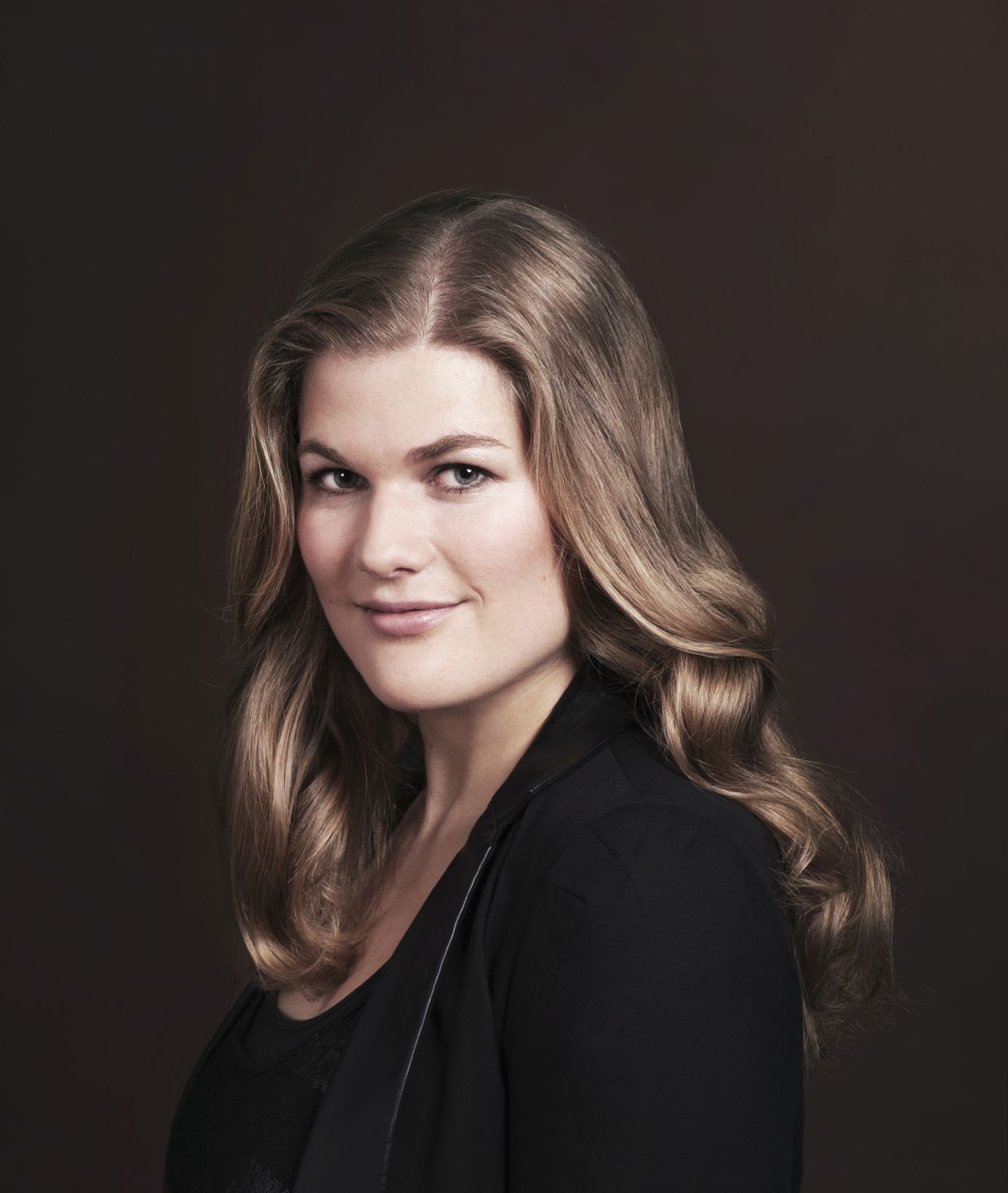 Catharina van Delden
Bachelor TUM-BWL 2008, Executive MBA in Innovation and Business Creation 2010
Catharina van Delden has studied Technology and Management at TUM. She completed her bachelor's degree in 2008 and added an Executive MBA in Innovation and Business Creation in 2010. As a student, Catharina van Delden worked as an ice-skating female Santa Claus, but also in marketing for Osram for several years. She quit her job there as junior product manager to start her own company. Together with TUM Alumni Jan Fischer, Hans-Peter Heid and Moritz Wurfbaum she founded innosabi in 2010. The analysts of Forrester Research describe the company as an international pioneer in the field of solutions for innovation management.
Catharina van Delden is the youngest member of the executive committee, treasurer and thus part of the Executive Board of the IT industry association Bitkom. She is a member of the Advisory Board South of Deutsche Bank AG and advises the Federal Ministry of Economics and Energy on the Advisory Board "Young Digital Economy", as well as the Federal Ministry of Education and Research on the Founding Commission of the Agency for Leap Innovation. She was honoured by the German Society of Computer Science as a pioneer of the digital modern age. Computerwoche described her as one of the 50 most influential women in German IT. In 2020, she was awarded the title "TUM Entrepreneur of Excellence" by TUM President Thomas F. Hofmann. In her spare time, Catharina van Delden likes to go horseback riding, ideally at a fast pace.
Find out more about how TUM supports start-ups: www.tum.de/entrepreneurship