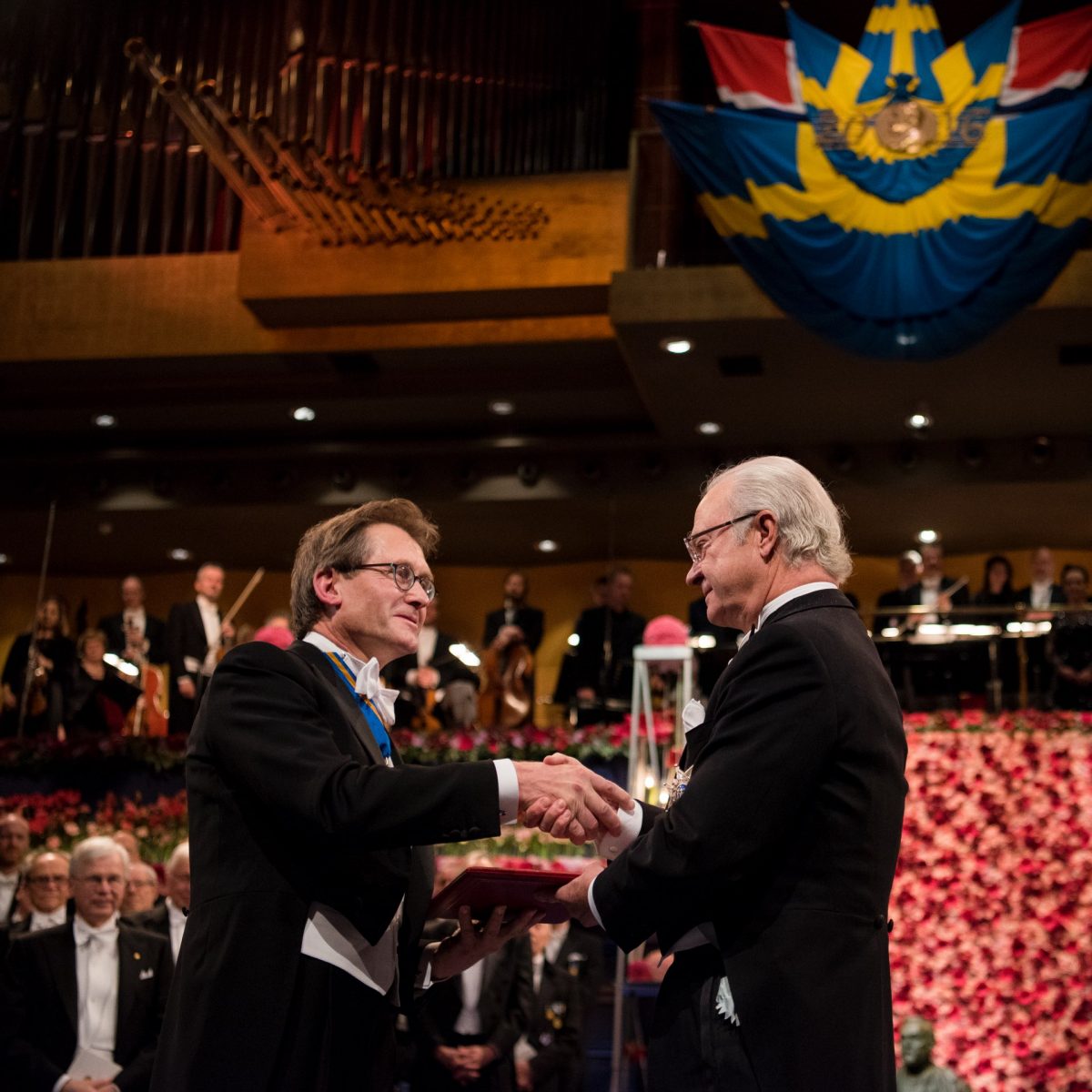 TUM Ambassador Ben L. Feringa
"Nobody ever did that before"
Professor Ben L. Feringa has been coming to the TUM for years, and when he is here he discusses the molecular machines with students and researchers. Even after receiving the Nobel Prize for Chemistry 2016, he still has remained loyal to the TUM.
In the TV series The Simpsons, Professor Ben Feringa was already nominated for the Nobel Prize in Chemistry in September 2010 in a bet between Lisa Simpson and her friends. In reality, the Chemistry professor from Groningen had to wait another six years away from the television screen. But then the call from Sweden came and it struck him like a bolt of lightning. Only one hour before the official announcement, he learned that he and his colleagues would be awarded the 2016 Nobel Prize in Chemistry 2016: "That was a real shock to me."
Ben Feringa grew up on a farm together with nine siblings, and as a child he wanted to become a farmer himself. But his father said that he should study first and could always return to agriculture later. He and his elder sister were the first in the family to go to grammar school and later to university. Feringa was curious about the world, wanting to discover and explore it. He loved novels about explorers and always asked questions about everything he came across while working on the farm – "for example, about how is it possible that from this tiny seed you can grow a four-meter-tall sunflower" – and was always discussing what interested him with his siblings.
His first self-built molecule
His parents always supported him in his quest to do research, but his Chemistry teacher at grammar school was the deciding factor for Feringa when it came to choosing what to study: "This guy was really outstanding, he was stimulating us so much and doing great experiments with us". Feringa was fascinated from the very beginning by the fact that, in chemical experiments, you could change something, make it happen and watch it happen. That was why he decided to study Chemistry in Groningen. In his third year at university, he was finally allowed to do his own experiments and built his first molecule already after only a few weeks – "a nice white powder", says Feringa, adding that he can still see it before his mind's eye. His professor was amazed: "Nobody in the world had ever made this molecule before". It had been absolutely useless, but Feringa was thrilled: "Achieving something like that gives you a bit of the feeling of being an artist – wow, nobody made this one before, I was the one".
Feringa has experienced this feeling many times in his life since then. Before he made his molecular machines, there were none like them. Molecules normally move randomly, and no one had ever managed to control their movement before. Then the team led by Feringa discovered that molecules react to light by switching back and forth, and then, ten years later, they discovered that molecules always turned in the same direction driven by light: "This gave us a rotating motor – at the nano-scale". Feringa explains that it took them another ten years to build the first nano-vehicle that could move on a surface. Things that didn't exist before.
Ben Feringa has been cooperating with Professor Thorsten Bach from the Chair of Organic Chemistry I at TUM for many years. In 2011, he was awarded the Humboldt Research Prize, which he used to intensify his research cooperation with the TUM. Since 2012, he has been a member of the Institute for Advanced Study at TUM (TUM-IAS); and as an Honorary Hans Fischer Senior Fellow, he has spent several times on research visits to Garching: "I like the discussions with my students and colleagues. I love being at TUM, because you can feel this great atmosphere of excellence here." Ben Feringa particularly appreciates exchanging ideas with his colleagues and students, above all with his host Thorsten Bach. "I have time here to think and come up with new ideas – something that is important to us as scientists."
When Ben Feringa was awarded the Nobel Prize for "the development and manufacture of molecular machines", his Munich colleagues were also delighted. For Feringa, the Nobel Prize is like winning a gold medal – something he never even thought about when he was researching the controlled movement of molecules, but which he nevertheless trained hard for. What comes after the Nobel Prize? Two things, says Feringa: "Of course, I will continue with research, because that's my passion". And secondly, he wants to give something back to science and increase his commitment to its promotion – in politics or at schools, for example: "More than ever, I see myself as an ambassador for science and education". And that works, because his enthusiasm for science is contagious.
Would you like to learn more about the Nobel laureate and his research? Then you can already look forward to the new edition of KontaktTUM Magazine, where we will be publishing the entire interview with Professor Ben Feringa. Until then, it is also worth taking a look at our anniversary magazine.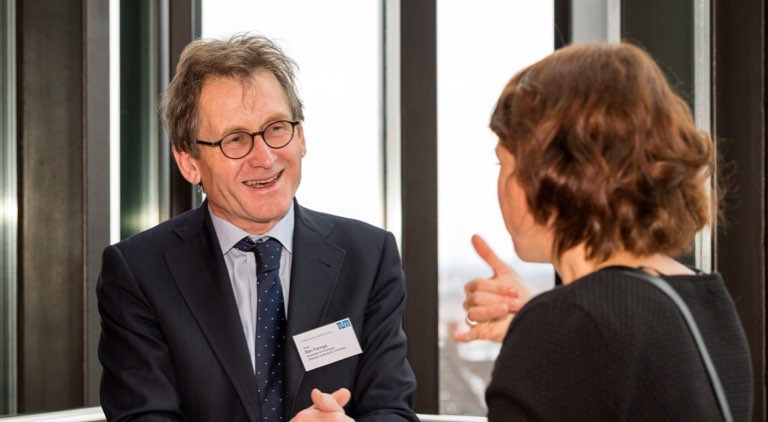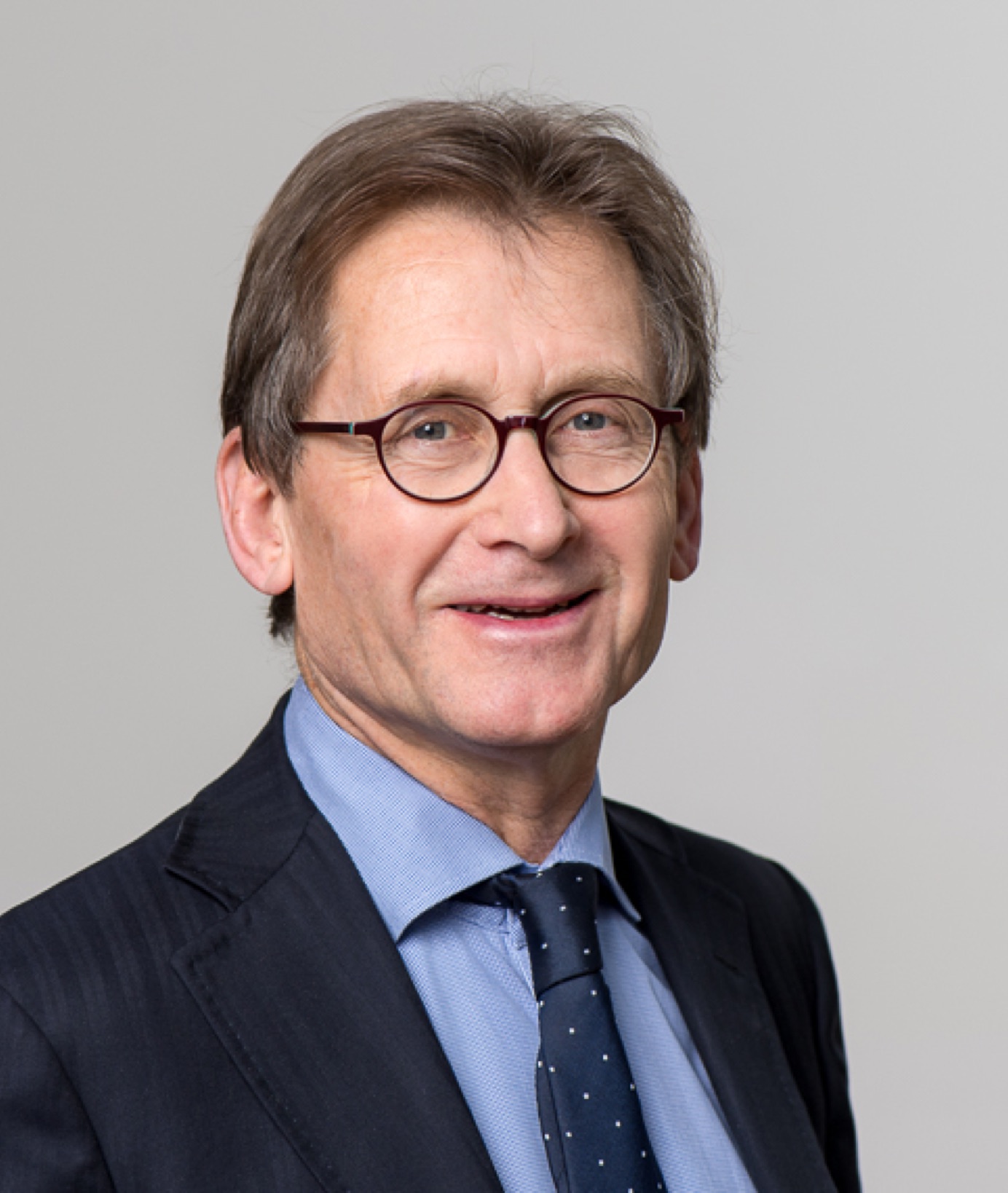 Prof. Dr. Ben L. Feringa
TUM-IAS Honorary Hans Fischer Senior Fellow, TUM Ambassador 2017
After completing his doctorate at the University of Groningen in 1978, Ben Feringa worked at Shell for several years before returning to the University of Groningen. There he is still a professor, builds molecular machines, teaches with a passion, and takes his enthusiasm for science into elementary schools – his eyes shine when he talks about the discoveries his students make.
Together with Professor Jean-Pierre Sauvage and Professor Sir J. Fraser Stoddart, he received the Nobel Prize in Chemistry in 2016 for the development and manufacture of molecular machines.
He regularly visits the TUM to exchange ideas with his host, Professor Thorsten Bach.
2017 Ben L. Feringa was awarded the honorary title of TUM Ambassador by TUM President Wolfgang A. Herrmann. In recognition of their achievements, selected top international researchers who have conducted research as guests at TUM have been awarded this title once a year since 2013.