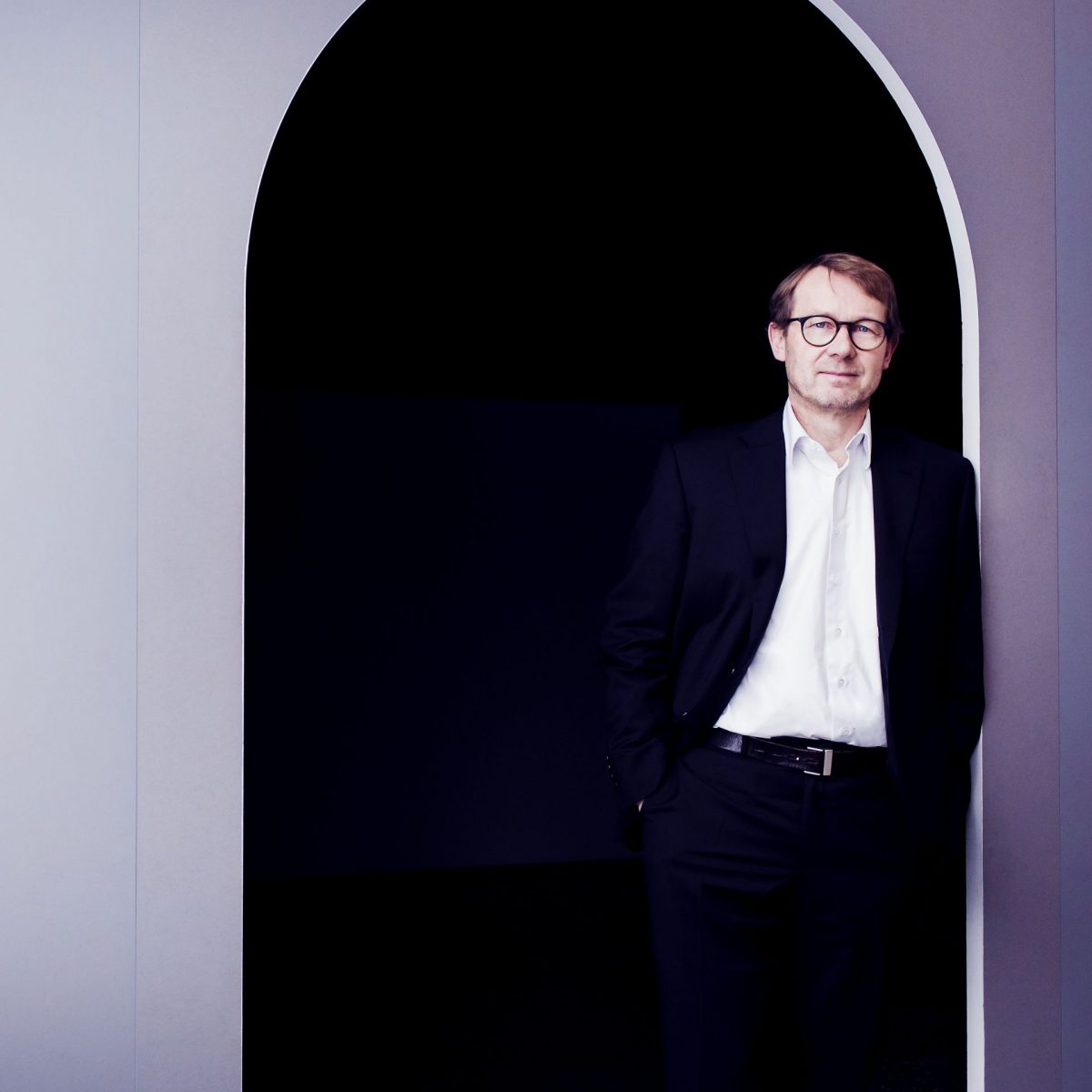 IN MEMORIAM: Architect Andreas Meck
"To me the variety of tasks is fascinating"
Andreas Meck was one of Germany's most sought-after architects. His work is versatile and ranges from residential buildings to libraries. He passed away in August 2019 at the age of 59.
It was during his studies that he caught interest for his profession: while collectively working and discussing with his class mates. "Of the advanced study period I mainly remember the intense working situation", Professor Andreas Meck told us. "Together with other students we worked on our projects and counselled each other, but we also goaded each other and had discussions about architecture." Naturally they frequently did not finish work at six o'clock but sat there till midnight. "Engaging with something this intensely is the opportunity to really get hooked on a discipline or profession."
Architect by calling
Andreas Meck called himself an 'architect by calling and passion'. And this was tangible when he talked about his work. He loved to deeply engage with a matter, to consider the structure within its spatial reality and propose designs with atmospheric qualities for it – and not just meeting the job specifications but exceeding them by far.
This might also be why he did not specialize within his profession but designs very diverse projects. He has built residential houses and holiday homes, sacral buildings and memorials, planned the construction of public spaces, community centres, town halls, kindergardens, students' halls of residence. The range of his realisations is wide.
Is this not difficult? No, said Andreas Meck. "I believe that every assignment holds a challenge. I take the small things just as seriously as the big ones, because, if you do take them seriously, they require just as much work." After all it is always about creating spaces and spatial atmosphere. This is the recurrent theme of his work as an architect. "Of course this challenge of each new assignment is also what is exciting and what fascinates me."
Contributing to the built environment
But what he liked most about his profession was that it allowed him to contribute to the built environment with his projects. "Buildings that have turned out well are part of the cityscape or view of the place", he said. They not only make a positive contribution for those who live in the buildings and use them but also for those who experience them as a part of the built environment. "I think this is a beautiful feature of our vocation."
Andreas Meck was one of Germany's most sought-after architects and has won many prices. What was more important than awards to him is actually doing something. "Awards and acknowledgements are always nice because you receive positive feedback for your work", he said. "But generally I am more interested in the activity, in developing a structure, than in eyeing awards." The awards have not changed how he worked: "It isn't much different from when I started my career: you have to go after each and every assignment because you start each project again from scratch. This is what's wonderful and at the same time demanding about architecture."
Read an interview with Andreas Meck from the summer of 2018 the this issue of KontakTUM, TUM's Alumni Magazine.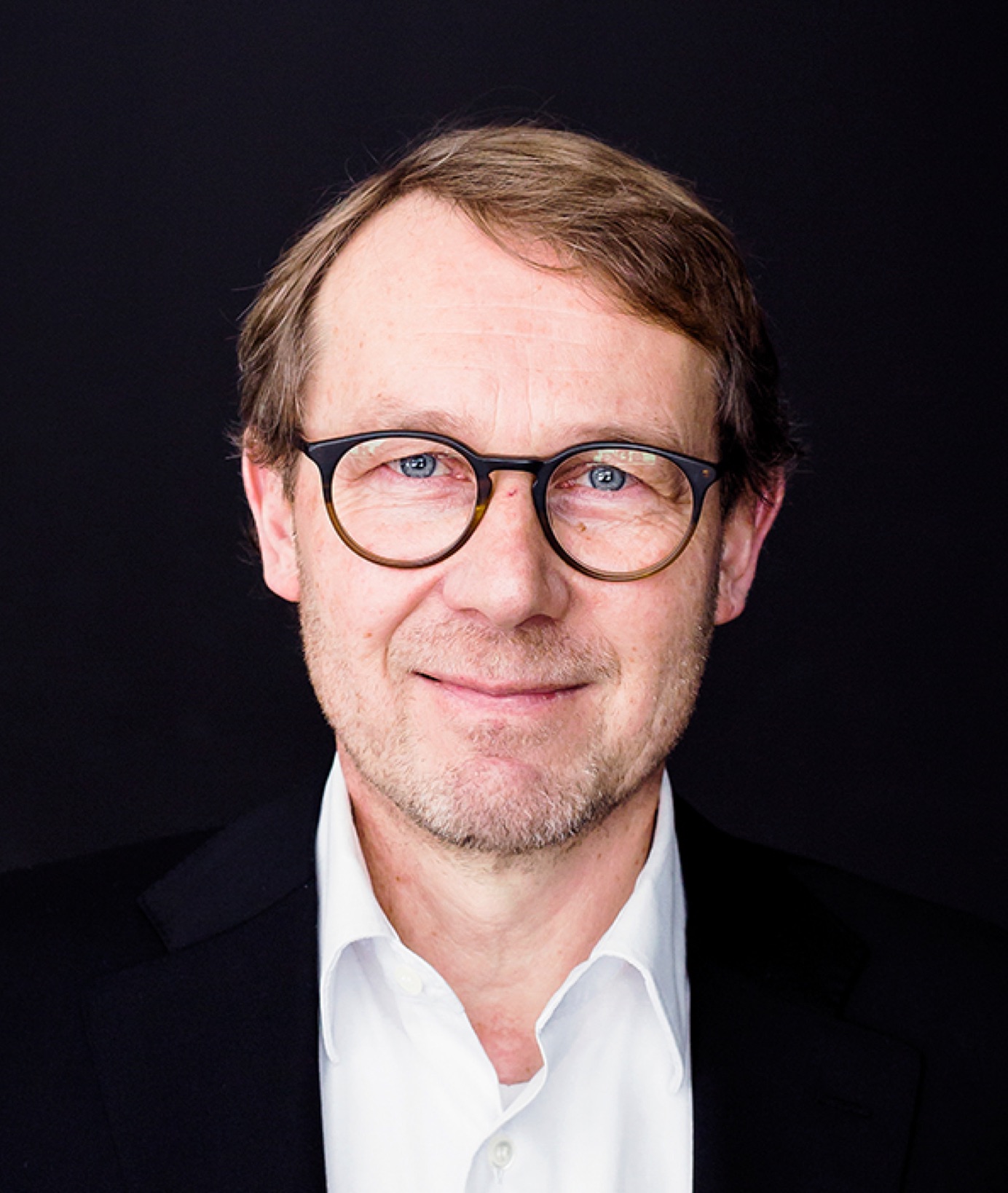 Prof. Andreas Meck
Diplom Architektur 1985
Andreas Meck has studied Architecture at TUM from 1979 until 1985. Following a degree at the Architectural Association in London he started his first architectural office in Munich in 1989, the office meck architekten has been in existence since 2001.
His work includes the funeral parlour in the cemetery München-Riem (2000), the library and lecture buildings of the Bauhaus-University in Weimar (2005), the Memorial for the Federal Armed Forces (Ehrenmal der Bundeswehr) in Berlin (2009), and the reconstruction of the cafeteria on TUM Campus Garching (2018).
Furthermore, he was actively involved in the Support Association of TUM's architecture museum, whose chairman he was up until 2018. He was an assistant at the Academy of Fine Arts' Chair of Interior Design and Drafting in Munich, took over the professorship for Drafting and Structural Design at the University of Applied Sciences Munich in 1998 and since 2013, he was also the dean of the Faculty of Architecture there. In 2015, he was awarded the Architecture Award of the City of Munich.
He passed away in August 2019 at the age of 59.
Read an interview with Andreas Meck from the summer of 2018 the this issue of KontakTUM, TUM's Alumni Magazine.