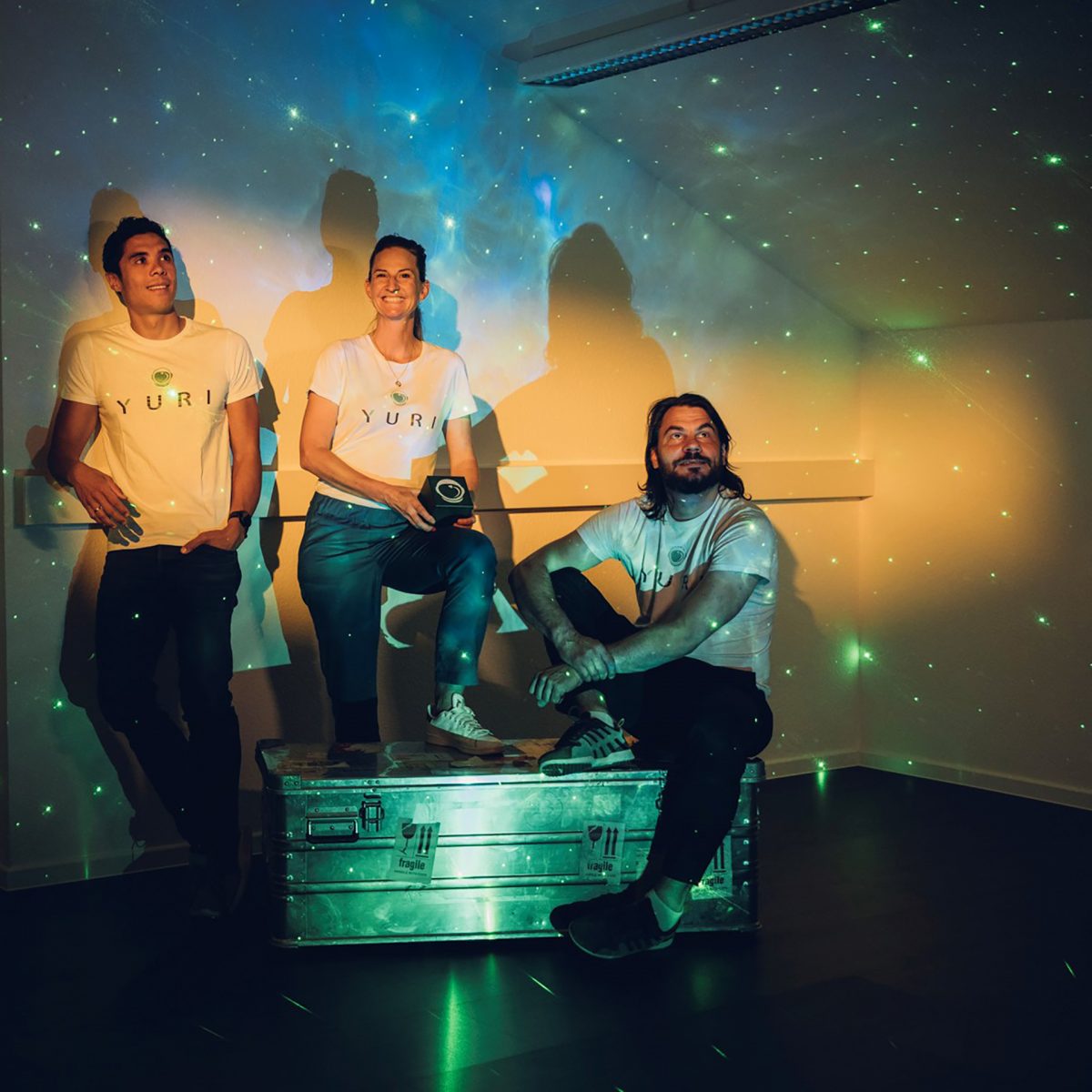 Entrepreneurs Christian Bruderrek und Mark Kugel
"We want to leave a bigger mark"
TUM Alumni Christian Bruderrek and Mark Kugel met one another completely by chance. What a stroke of luck for research in microgravity. With their start-up, these two are true trailblazers for innovation.
Nearly all physical, biological and chemical processes on Earth are subject to gravity. In order to eliminate the resulting unwanted effects, scientific experiments would ideally have to be carried out in the weightlessness of space. Fundamental phenomena and correlations can only be researched precisely in a microgravity environment, which can then lead to earth-based innovations in medicine, biotechnology, materials science or microelectronics.
TUM Alumni Christian Bruderrek (Diploma Aerospace, Aeronautical and Astronautical/Space Engineering 2004) and Mark Kugel (Master Management & Technology 2016) launched their start-up yuri to streamline the implementation of such zero-gravity experiments.
LUCKY BREAK
When Mark Kugel went to a start-up event at Zeppelin University at Lake Constance, his plan was to recruit new employees for his then employer Rolls Royce. On leaving the event, however, he himself had been headhunted. Now he was going to launch his third start-up together with aerospace engineers Christian Bruderek and Maria Birlem.
From an early age, Christian Bruderrek was deeply passionate about space travel. He knew early on that he wanted to become an aerospace engineer and thus decided to study Aerospace, Aeronautical and Space Engineering at TUM when the time came. When he was allowed to design parabolic flights for the International Space Station ISS at the Chair of Thermodynamics, first in the team of chair holder Prof. Dr. Dr. Johannes Straub, then under his successor Prof. Dr. Thomas F. Sattelmayer, he was even more driven to pursue this career. "Working together in the teams was incredibly fun," he recalls. "It gave me the drive to really wanting to do these kinds of projects professionally." After graduation, he spent fifteen years developing spacecraft and zero-gravity payloads, most recently at Airbus Defence and Space GmbH in Immenstadt am Bodensee. In collaboration with space engineer Maria Birlem, he launched the Kiwi project there, with which the two have carried out nine experiments on the ISS.
To respond to the growing demand for commercial space experiments with more agility and greater innovation, Christian Bruderek and Maria Birlem wanted to start their own company. Although the two of them had more than 30 years of technical expertise between them, they had no idea how to set up and run a company. Enter Mark Kugel: Having spent several years as a student and working student at aircraft manufacturer Airbus S.A.S. in Munich, he knew that his professional future was in entrepreneurship, not in a large corporation. And TUM was just the right place to make this happen. Here he completed a Master's degree in Management & Technology and earned an honors degree in Entrepreneurship, Innovation, and Product Development from the CDTM Center for Digital Technology and Management of TUM and LMU. While still a student, he successfully launched two start-ups. "At TUM and CDTM we live and breathe entrepreneurship," he says. "The role models here make such a career look even more appealing."
TRAILBLAZERS
In 2019, the TUM Alumni and Maria Birlem co-founded their start-up based in Meckenbeuren near Friedrichshafen. As a tribute to the Soviet cosmonaut and first man in space, Yuri Alexeyevich Gagarin, they named it yuri. Together, they developed a minilab that allows experiments to be set up on a small scale and can thus be sent into space faster and much more cost-effectively.
The team of founders has specialized in biological experiments. Plant cells, for example, travel in a ten-by-ten-centimeter research box, and their growth characteristics can then be studied in microgravity. The resulting findings help to develop new approaches for increasing the yield of plant-based foods and fuels or to breed new varieties. Recently, tumor cells were placed in a zero-gravity environment. This not only offers opportunities for the animal-free testing of new drugs against cancer, but also against diseases of aging and osteoporosis. Experiments in microgravity also provide valuable insights for the development of vaccines.
SETTING EVEN HIGHER GOALS
In just a short time, Christian Bruderrek and Mark Kugel were able to experience that you can indeed propel rather ambitious and complex things forward with a small company – if you are bold enough to try. Since the company's launch, they have already taken two experiments to the ISS, one on behalf of NASA, the other for the British pharmaceutical company GlaxoSmithKline. "In Germany in particular, we need to think bigger and be more bold," says Mark Kugel. "We are working with a market that hasn't existed before."
So far, yuri is a service provider of lab experiments in space. In the near future, however, the company aims at becoming a biotech company that produces its own products such as bio-material or farms entire organs in microgravity. "We want to be a small company that leaves a bigger mark," says Christian Bruderrek and Mark Kugel adds, "We want to make the world a little better."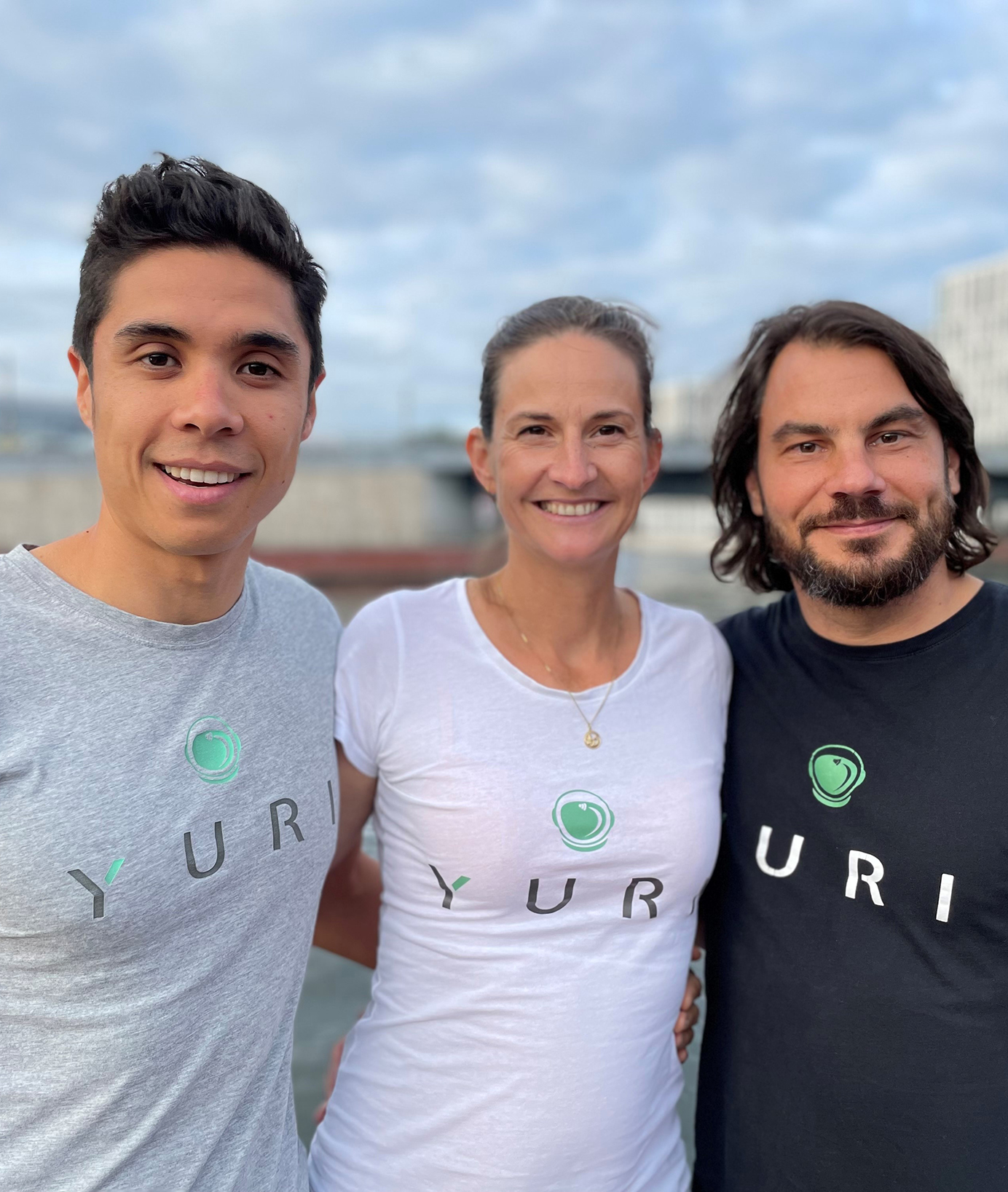 Christian Bruderrek and Mark Kugel
Diploma Aerospace, Aeronautical and Astronautical/Space Engineering 2004
Master Management & Technology 2016
Christian Bruderrek studied Aerospace, Aeronautical and Astronautical/Space Engineering at TUM. After his graduation in 2004, he worked for aerospace companies in Germany and Switzerland for fifteen years. Starting his own business was not his primary goal. And yet, in 2019, he took the plunge into entrepreneurship and launched the start-up yuri. Here, he is responsible for all operations, space agency topics and international partnerships and for setting up the Luxembourg office. Christian Bruderrek is married and lives in the countryside around Lake Constance with his wife, three children and two turtles. In the daytime, he spends his free time in nature playing sports and at night he is sorting Lego bricks.
Mark Kugel graduated from the Baden-Württemberg Cooperative State University with a Bachelor's degree in Industrial Engineering. At TUM, he completed a Master's degree in Management & Technology and earned an Honors degree in Entrepreneurship, Innovation, Product Development from CDTM. He furthermore completed a Master in Business Administration and Management at the Indian Institute of Management in Bangalore. Before joining yuri in 2019, Mark Kugel had already launched two start-ups and supported the digital transformation of engine manufacturer Rolls-Royce Power Systems. At yuri, he is responsible for commercial business development, sales and all marketing channels. Mark Kugel is married and father to a baby daughter.
Together with Maria Birlem, the two TUM Alumni co-founded the start-up yuri in 2019. Their minilab allows them to send experiments into space much quicker and more affordable  than previously possible. When conducting experiments in their microgravity simulator or in drop towers on Earth, as well as in suborbital, orbital and in parabolic flights, which the start-up also offers, the cost and time savings can be even more significant.