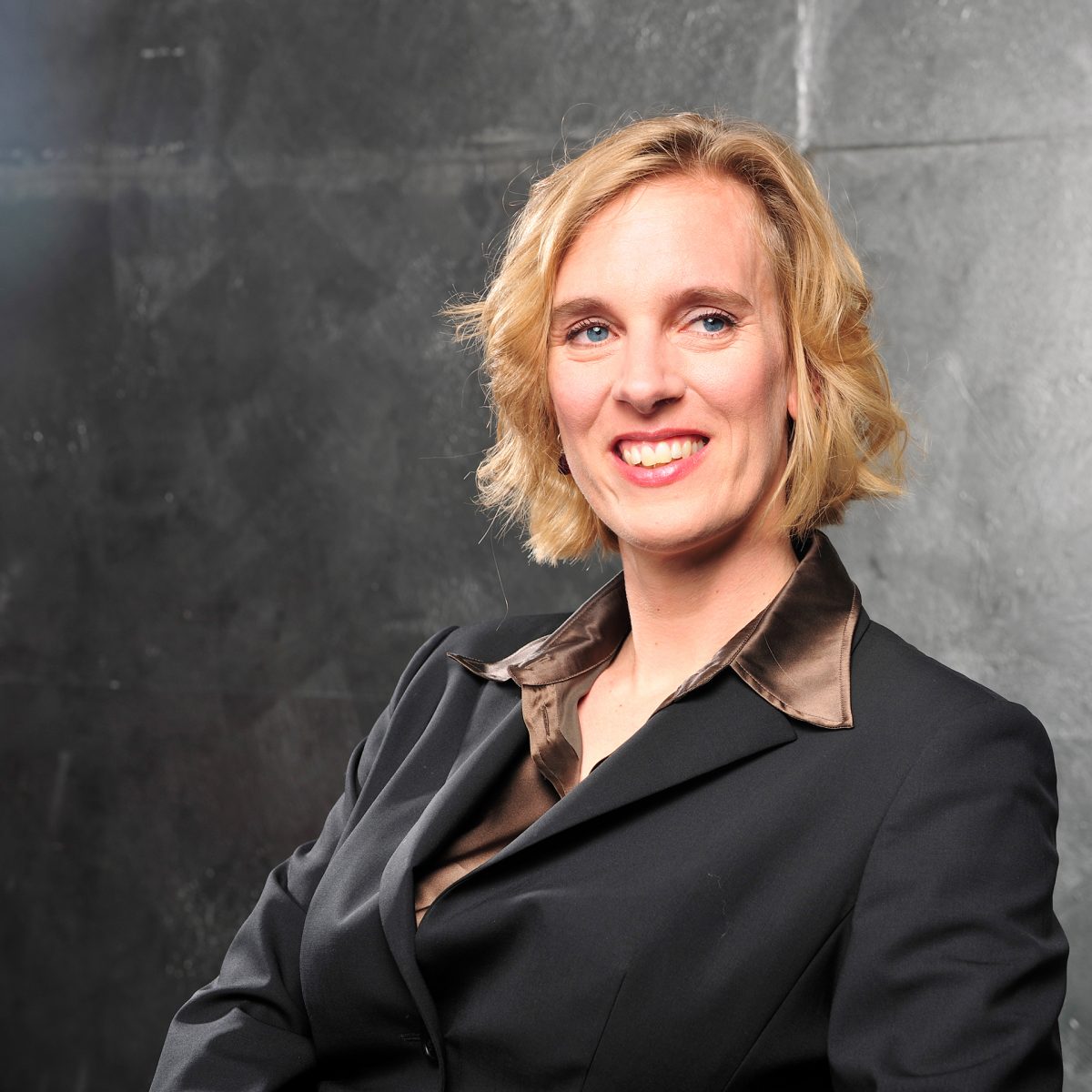 Patent attorney Sophie Ertl
"TUM Mentoring was a major door opener"
Sophie Ertl has made a career early on: today the TUM Alumna und patent attorney is a management member of a well-known patent law firm in Munich. For her TUM's mentoring programmes are a key to success.
"No one ever told me that as a girl you don't do technology",  Dr.-Ing. Sophie Ertl explains. Being the daughter of a Physics PhD, great curiosity for scientific processes and knowledge were instilled in her from birth. "I am sure this has always shaped me", the patent attorney and managing director of patent and law office Maiwald Patentanwalts- und Rechtsanwaltsgesellschaft mbH, which has more that 200 employees, says.
TUM – A BREEDING GROUND FOR FEMALE TALENT
At the end of the 1990s Sophie Ertl started to study Mechanical Engineering at TUM. Up until her diploma in 2003 she was part of "what felt like the five to ten percent women" who sat amongst hundreds of male students in the lecture halls. But that never bothered her – quite the opposite: "I always liked it because us female students thus automatically were in the centre of attention and everybody quickly knew us", Sophie Ertl fondly remembers her time studying at TUM. At the same time in her every-day work, the renowned patent attorney gets along well with men, too because she knows how to handle that "clear language with its unambiguous tone", Ertl says.
"For me the Mentoring-Programme at TUM was incredibly beneficial", Sophie Ertl emphasises. "Participating in the Mentoring-Programme helped me a lot to early on get into the industry that I always wanted to work in. Through the strong links on both sides and the mutual commitment it simply works very well", Sophie Ertl believes. Her mentor supported her a lot in starting a career. Before commencing her training to be a patent attorney in 2006, Sophie Ertl had her first employment with BMW AG.
NETWORKING AND SHARING EXPERIENCE
Meanwhile, Sophie Ertl is happy to pass on her life experience, professional skills and quite some knowledge specific to the field as a mentor in the programme TUM Mentoring for Students by Alumni. "Fairly quickly I volunteered as a mentor myself", she explains. For three years she frequently has been meeting "with Melanie Klein, who is similarly tough like me and with whom I just get along very well. We do this with mutual joy on both sides and surely both benefit from it." She advises especially female students to make use of this excellent TUM service offer early on.
"I also believe that it will become more and more normal for women to study something technical. I am sure the numbers will continue to rise substantially because career prospects are rather good. That way there will also be more women in management in the long term, which I also think is positive", Sophie Ertl states with regard to the future labour market for female TUM graduates.
Her own stellar career from studying Mechanical Engineering to becoming a managing partner in a well-known patent and law firm is proof of that – and she is filling her management position with a lot of dedication and success. Currently Sophie Ertl's mentee is a doctorate student at Fraunhofer Institute in Bayreuth and each time she is in Munich, the long-standing mentoring duo "traditionally goes out for kebabs and talks about everything", Sophie Ertl reveals. The TUM Network simply creates long-term bonds.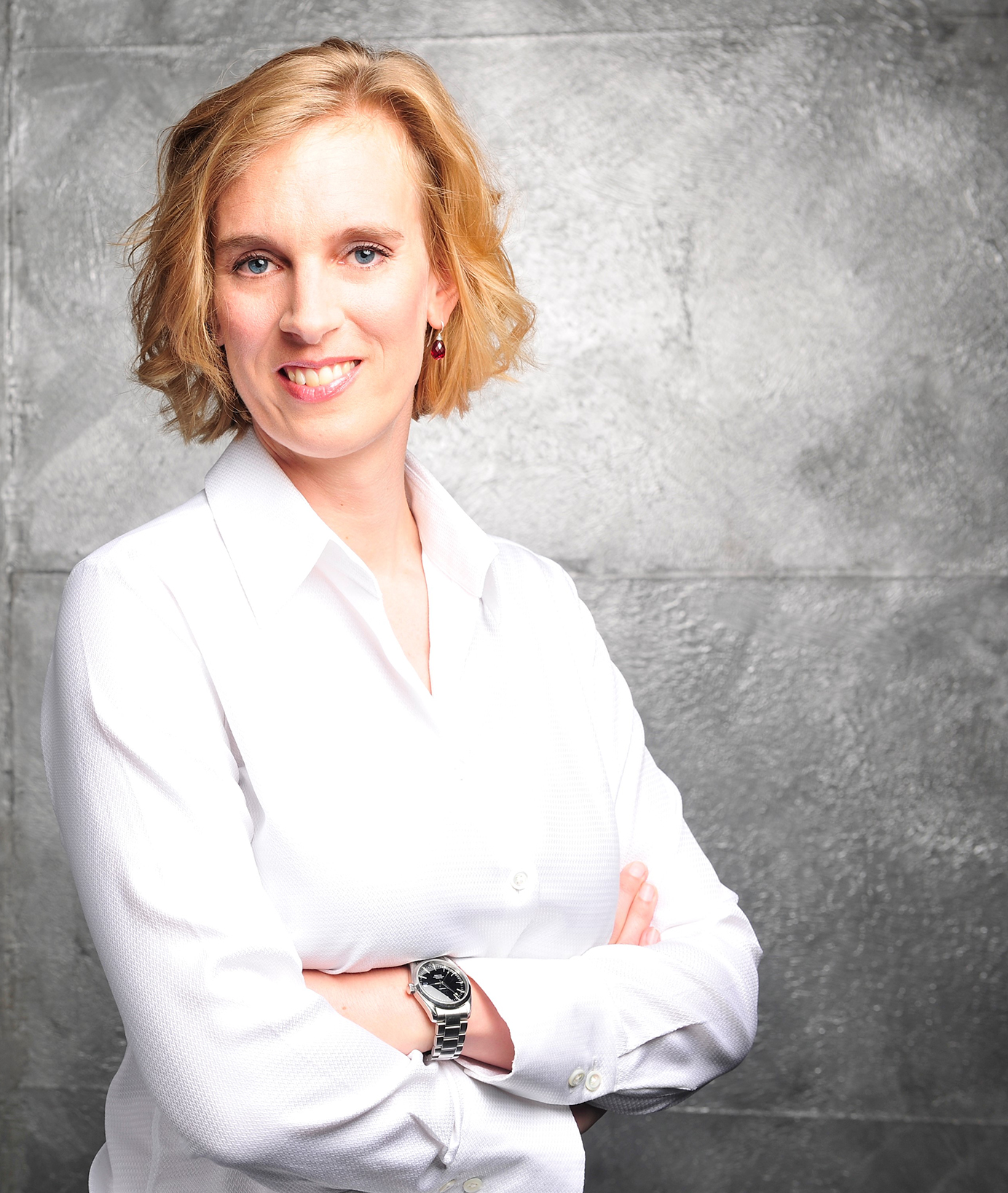 Dr. Sophie Ertl
Diploma Mechanical Engineering 2003
Sophie Ertl was born in 1979 in Munich. She completed her studies in Mechanical Engineering at TUM with a diploma thesis from the area of Automotive Engineering. Subsequently from 2003 until 2006 she worked for BMW AG in the engine production division before completing her doctorate at the Rheinisch-Westfälischen Technischen Hochschule Aachen on the topic "High Temperature Corrosion of Metallic Materials When Used in Mobile Fuel Cells".
In 2006 she joined the patent attorney's office Bardehle Pagenberg and and passed the German patent bar examination in 2009. Since 2013 Sophie Ertl is working for Maiwald Patentanwalts- und Rechtsanwaltsgesellschaft mbH in Munich, and meanwhile is one of the managing partners. In her free time Sophie Ertl enjoys reading fantasy novels or plays computer games when she isn't out sailing, which is another of her passions.