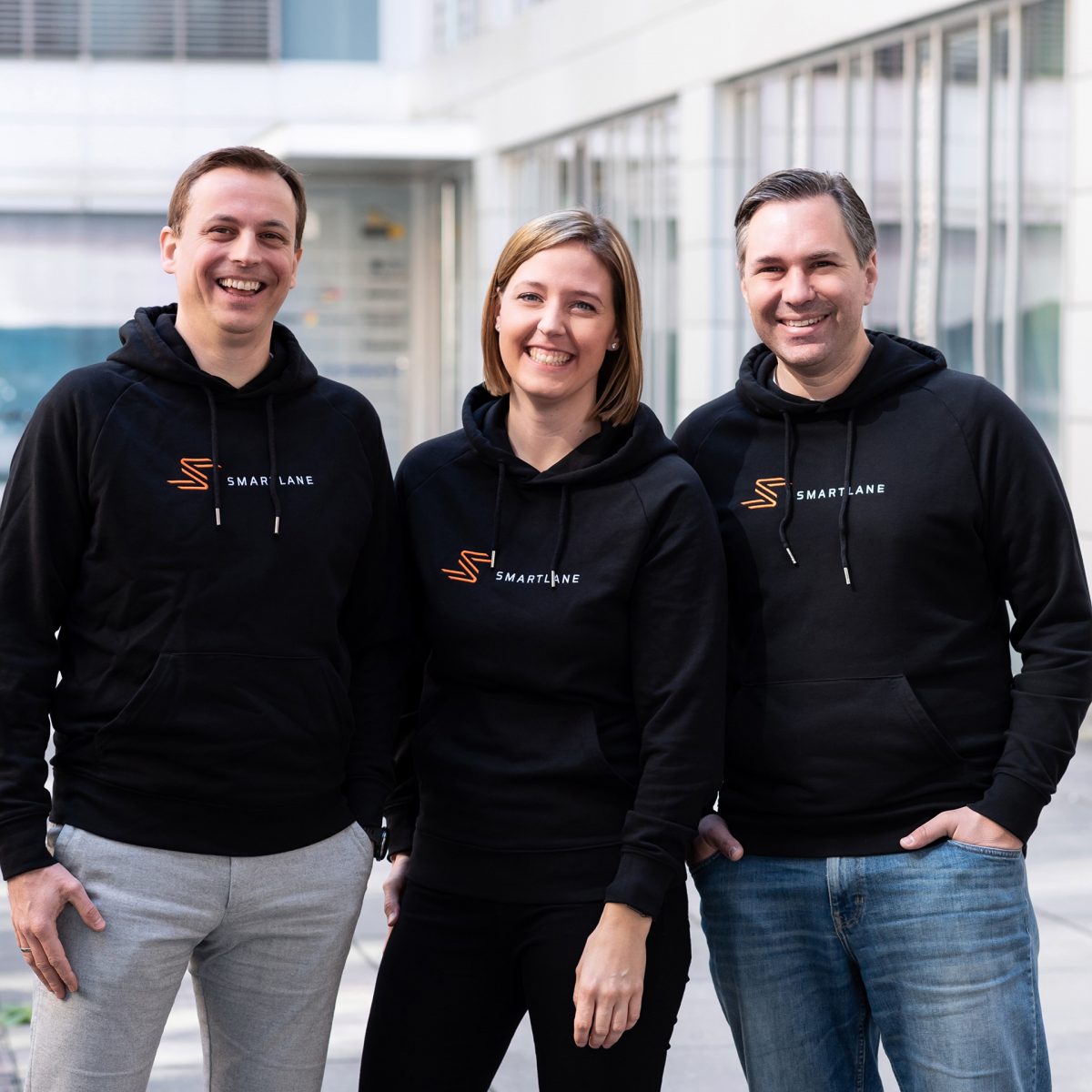 Entrepreneur Monja Mühling
"I have always wanted to use my ideas to make a difference"
After her Management studies at TUM, numerous well-known companies offered Monja Mühling entry-level positions. But she decided to set up her own business. A step she has never regretted.
Already during her school years, Monja Mühling knew that she wanted to learn the basic principles of Business Administration, but only if combined with a technical dimension. The degree program Management & Technology at TUM fully met her requirements. And so she moved from Odenwald to Munich to study.
LINCHPIN TUM
In the framework of her Master's thesis at UnternehmerTUM, Monja Mühling met the two TUM Alumni Mathias Baur (Doctorate Informatics 2015) and Florian Schimandl (Diploma Informatics 2006), who were about to launch their own company. Based on Mathias Baur's dissertation, they wanted to use of Artificial Intelligence to optimize processes in the field of Mobility and Transport.
The algorithms for the ambitious project had already been devised. But the two computer scientists still lacked a third comrade-in-arms to add the necessary business expertise. Monja Mühling came along just at the right time. She was immediately enthusiastic about the start-up idea and was both professionally and personally able to convince Mathias Baur and Florian Schimandl. In 2015, the three TUM Alumni established their start-up Smartlane (German: intelligente Fahrspur). "Through my internships, I actually already had great jobs lined up," says Monja Mühling. "But I said to myself: when to start a company, if not now."
With UnternehmerTUM, Europe's largest center for innovation and start-ups, the young entrepreneurs had found an excellent sparring partner. The three made extensive use of the seminars offered as part of the KICKSTART program for business training. Here, they learned from the ground up what the perfect business plan looks like and how to properly present it to investors. They also received training in patent law. The other start-up teams they met were like-minded and together they form a valuable network for the future.
READY FOR THE CHALLENGE
Today, the company has made it to the fast lane and solely operates in the key account market. To a large extent, this is due to Monja Mühling's ambition and commitment. She played an important role in the strategic development of the product and the target group. While her co-founders originally had their sights set on the Transport Technology sector, Monja Mühling was able to identify the still relatively analog logistics industry as a much more promising market niche. As the only business graduate in the company, she built up the Finance, Accounting, Sales and Marketing from scratch. She conducted customer meetings and negotiations with investors and was able to raise millions from major backers such as the well-known TV investor Frank Thelen.
Monja Mühling attributes the fact that she succeeded in all this so well above all to the high level of practical relevance in the teaching at TUM. Here, she was frequently given the opportunity to learn the tricks of the trade from big industry names, such as guest speaker Siemens manager Joe Kaeser. Also the courses on specific entrepreneurship topics and negotiation strategies at UnternehmerTUM helped her feel well armed for her tasks. "You can never be prepared for everything," she says. "But TUM gave me a lot of tools to take with me. In my work, I am applying my knowledge unaltered on a daily basis."
FREEDOM TO DREAM
Monja Mühling acquired far more than precious expertise at TUM. Her demanding degree program also honed her perseverance and her will to succeed — qualities that now allow her to think big in her company and to take the necessary risks with level-headedness. "Mastering challenges and making the impossible possible is basically my creed," she says. "It's what I live by, and what we do as a team. And that is why we are so successful."
In 2017, Smartlane launched the first AI-based software to help logistics companies run their transportation operations more efficiently. In 2019, the software won the AI Award and Smartlane was thus named Europe's best start-up in this field. By 2022, Monja Mühling is expecting sales in the eight-figure range. "What our company is creating with Informatics and AI is insane," she says. "Our goal is to become the world's leading provider of transportation intelligence."
Looking back, Monja Mühling would do everything exactly the same way again. Being an entrepreneur is exactly the right choice for the self-confident and ambitious young woman. "I always wanted to assume a decisive role in my profession and use my ideas to really make a difference," she says. For her, the greatest incentive is to see that her passionate commitment has a direct impact on the success of the company — and could sooner or later have an impact on the global economy. "As an employee in a large corporation, that wouldn't be possible. Starting a business was the perfect fit to achieve that."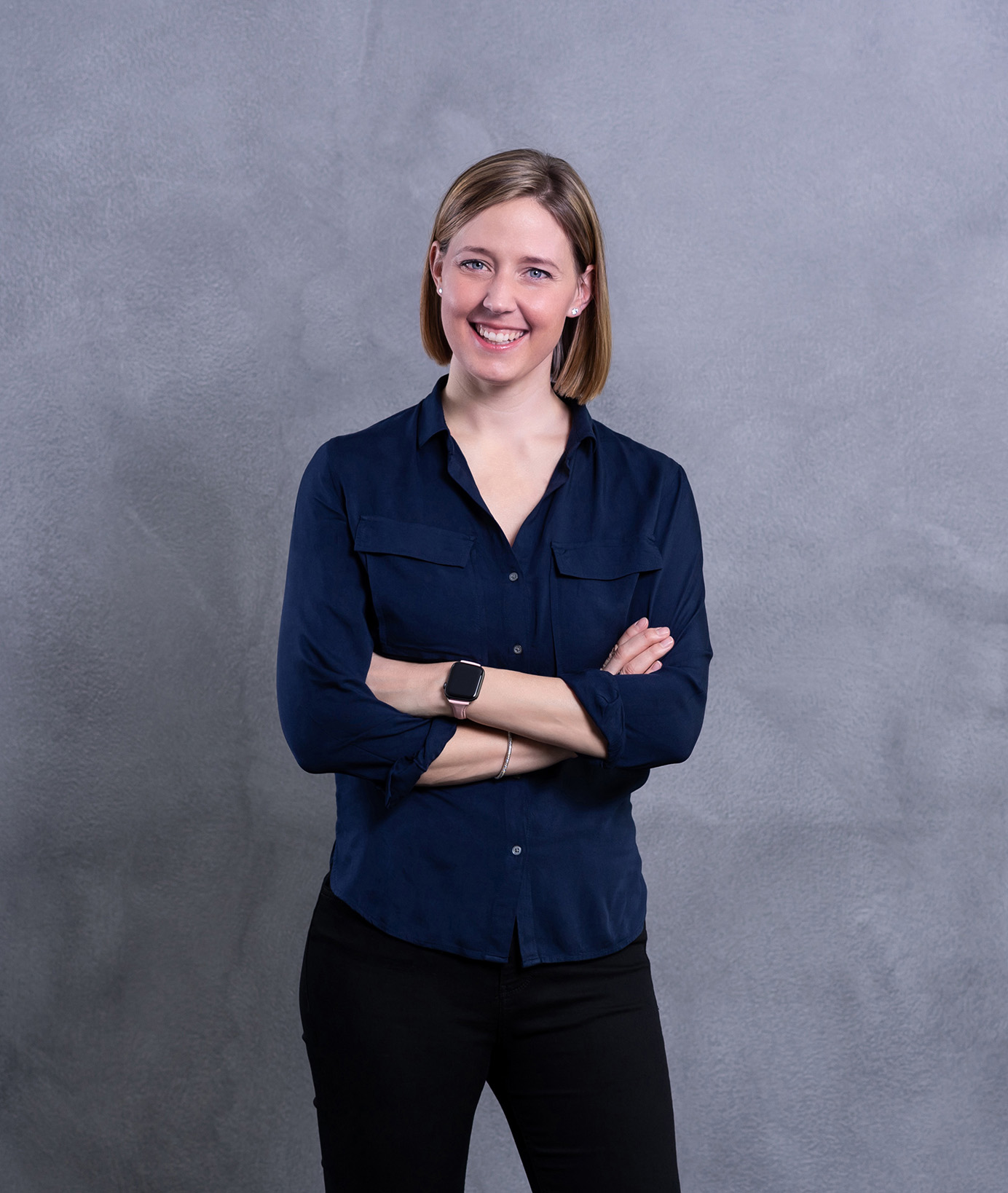 Monja Mühling
Bachelor Management & Technology 2012, Master 2015
After graduating from high school, Monja Mühling moved to Munich to study Management & Technology. Alone in a foreign city, the native of Odenwald was thrilled to discover TUM's mentoring program. She is still friends with the students from back then. A TUM scholarship made it possible for her to spend a semester abroad in Chile.
Barely three months after Monja Mühling finished her master's degree at TUM, she co-founded the start-up Smartlane with TUM Alumni Dr. Mathias Baur and Florian Schimandl. As Managing Director, she has played a decisive role in the company's success. Currently, the start-up is focusing on transport optimization in the logistics industry. But also the global transport network, including air and sea traffic, could benefit from the software in the future. Monja Mühling likes to take a visionary approach, while always remaining realistic.
The company is her "third baby". Her husband, a pilot, significantly contributes to Monja Mühling's ability to develop her career to the fullest. But nothing is more important than her two little daughters. In spite of how fulfilling her job is, they are the most important thing in the life of this successful entrepreneur.