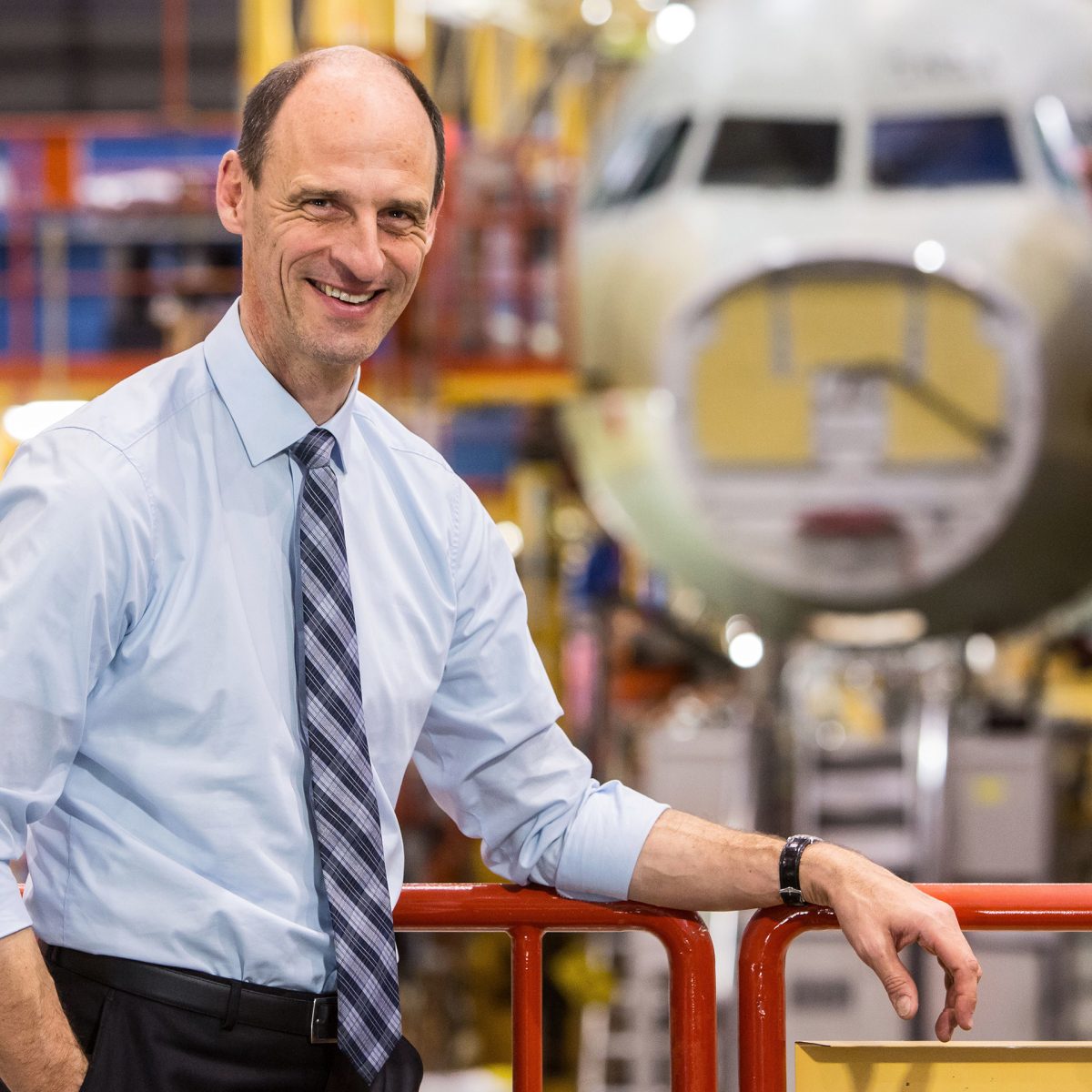 Top Manager Klaus Richter
"I had people paving the way who really took empowerment seriously."
TUM Alumni Klaus Richter is a proven expert in the field of Global Procurement and an internationally renowned manager. He owes his career to his solid education in engineering and his curiosity for new things.
At every step of his career, Dr. Klaus Richter has broken new ground. With curiosity and confidence he continually ventured into the unknown. Thus, he was able to acquire a broad range of expertise, which ultimately opened doors to the highest management positions. In doing so, he always had the support of people who encouraged and challenged him and placed their trust in him, even in the face of great challenges.
CHALLENGING, YET SUPPORTIVE
At TUM, it was Professor Dr. Dr. Friedrich Pfeiffer who supported Klaus Richter during his doctorate in Mechanical Engineering and served as a role model. Klaus Richter felt inspired by his immense ambition and enthusiasm for technical problems waiting to be solved in an unconventional way. It was he who encouraged him to venture into uncharted territory with his dissertation. As a result, Klaus Richter began to research elastic robot gripper arms in mathematical models, years before they were to become the standard in conventional industrial robots.
Professor Friedrich Pfeiffer then recommended his student for a Humboldt Fellowship, which allowed Klaus Richter to spend two years researching and teaching at the University of California in Berkeley, USA. "Professor Pfeiffer was one of the people who paved the way for me, who really took empowerment seriously," Klaus Richter emphasizes. Even today, he never misses an alumni meeting with his doctoral adviser. "Professor Pfeiffer is as demanding today as he was back then."
SOLID FOUNDATION
The classical engineering education Klaus Richter had received at TUM – with a diversified yet well-founded knowledge base ranging from Multibody Dynamics and Materials Science to Mechanics of Materials – played a decisive role in establishing himself quickly in all of his professional roles.
When he returned to his hometown of Munich from Berkeley in 1993 and got a job at the consulting firm McKinsey & Company, it was a leap into the deep end for Klaus Richter. As an engineer, consulting was completely new territory for him — however, the industries he was in – automotive, electronics and aerospace – were familiar. "I found that the unique perspective of perceiving the world and technology and getting to the heart of things, that I had learned at TUM came in handy in this unfamiliar new role," says Klaus Richter. "Engineering know-how is like a foreign language or a musical instrument that you learn once and will always be able to use."
When Klaus Richter joined the car manufacturer BMW after ten successful years as a consultant, he again jumped in at the deep end. Up until then, he had never had anything to do with purchasing. But he had already built such a good reputation that he was immediately entrusted with an annual purchasing volume of over 23 billion euros in his role as Head of Purchasing. "That was quite a feat for a consultant with a small amount of responsibility," he says. Five years later, Klaus Richter had moved to Toulouse with his wife and children and was responsible for global purchasing at the world's largest aircraft manufacturer Airbus, most recently amounting to 50 billion euros. "Ultimately, you can learn the ropes in any new area of responsibility. You just need a certain mental flexibility and people who give you the chance to prove yourself in an unfamiliar area."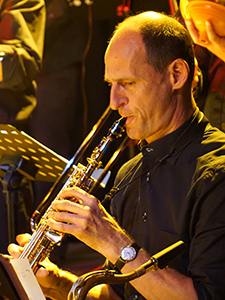 PLEASED WITH WHAT HE HAS ACHIEVED
With his career, Klaus Richter has certainly lived up to his own lofty ambitions. At Airbus, he most recently held positions as Managing Director, Executive Committee Member and Senior Advisor. He sees his appointment as CEO of the internationally operating German technology group Diehl in 2021 as a "logical step" in his career. It comes as no surprise that what is appealing to Klaus Richter about this position is the new challenge it presents. Now he no longer holds a specialist position, but is spokesman for the entire group. The trust that the family-owned group of companies places in him is infinitely larger than what listed major corporations could place in him. "I am very pleased with my career and the wide range of experience I have been able to gain," Klaus Richter concludes. "The overall responsibility as CEO at Diehl is perhaps the greatest and most exciting challenge so far."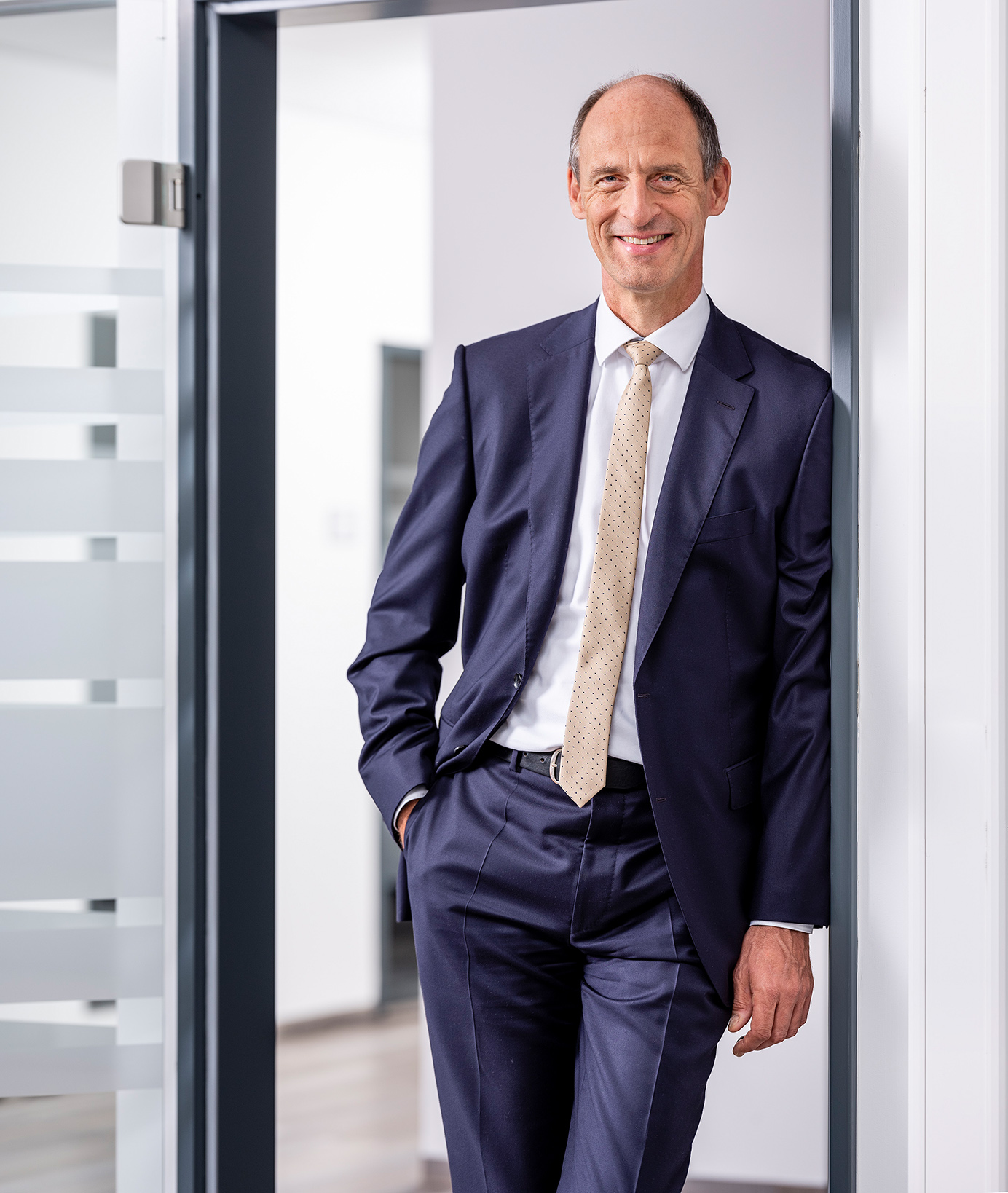 Dr. Klaus Richter
Diploma Mechanical Engineering 1988, Doctorate 1991
From 1983 to 1991, Klaus Richter studied and obtained his doctorate in Mechanical Engineering at TUM. As a Humboldt Fellow, he spent two years at the University of California in Berkeley, USA, conducting research and teaching in the field of Quantum Mechanics. In 1993, Klaus Richter launched his career at the consultancy McKinsey & Company as a management consultant for the automotive, electronics and aerospace industries. In 2003, he joined BMW as Head of Purchasing. In 2007, he made the move to the aerospace sector and joined Airbus as Executive Vice President Procurement, responsible for global procurement and Supply Chain Operations of Airbus Commercial Aircraft S.A.S.. In 2015, he was appointed Airbus Group Chief Procurement Officer and Managing Director of Airbus Operations GmbH. In this capacity, he was also a member of the entire Airbus Group Executive Committee. His other position at Airbus was Chairman of the Supervisory Board at Premium Aerotech GmbH. In 2021, the technology company Diehl enlisted the internationally recognized top manager to join its team in Nuremberg as President of the Executive Board.
Klaus Richter is active on several supervisory boards and advisory committees of various aviation companies. From 2015 to 2019, he was a member of the Presidium at the German Aerospace Industry Association (Bundesverband der deutschen Luft- und Raumfahrtindustrie e.V. – BDLI) and its President as of 2017. Klaus Richter is married and has two grown-up children.