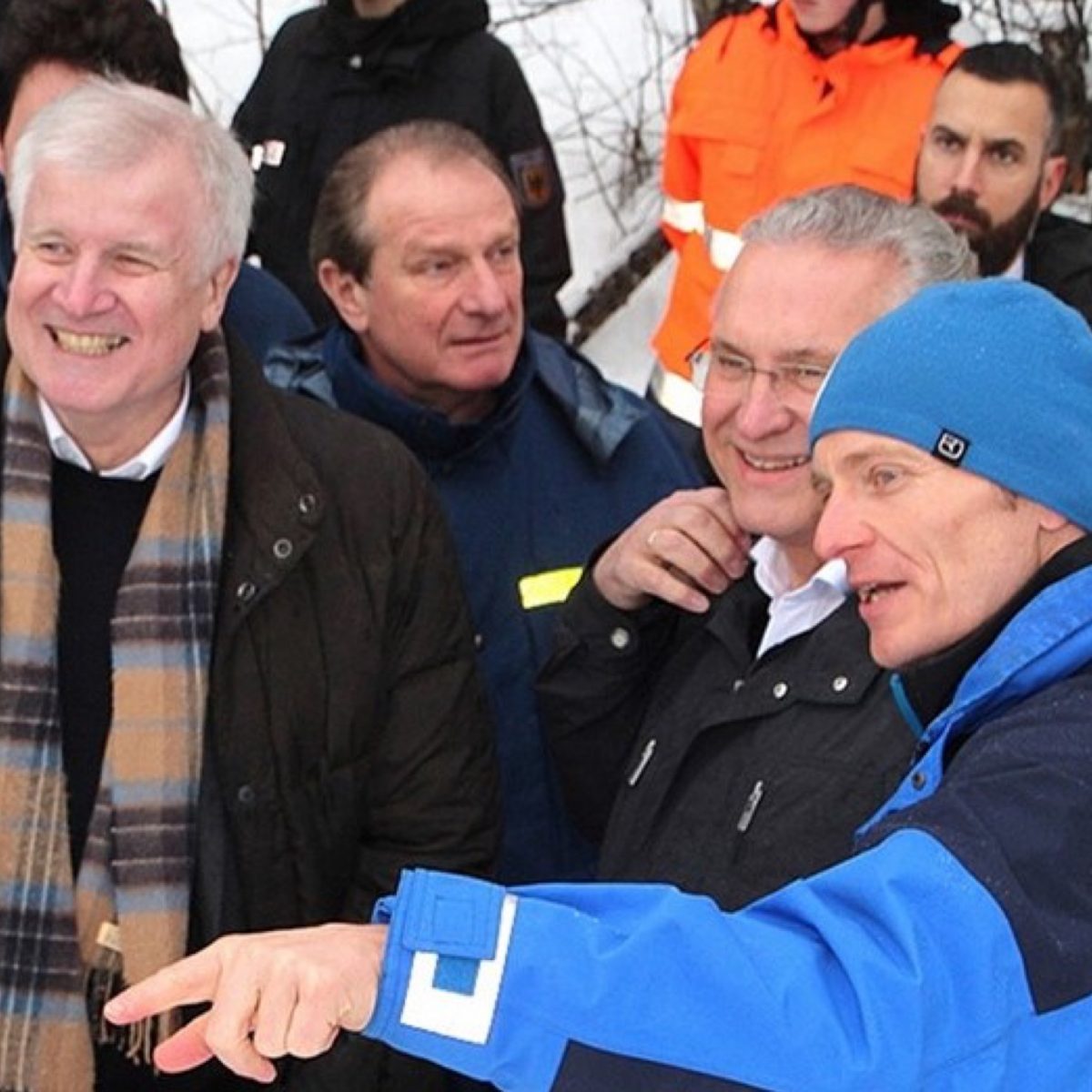 "I was a total lateral entrant"
TUM Alumni and mayor Franz Rasp had never been interested in politics. But he wanted to stand up for the people. During his studies, the civil engineer learnt a lot which would help him master his wide range of tasks.
Franz Rasp grew up on a farm in the Berchtesgadener Land. He has always been interested in technology. As a child he built tree houses and dams with his friend. The highest dam at the nearby stream was a good two metres high. Franz Rasp was eleven years old at that time. Construction and Mechanical Engineering were shortlisted for his studies. Franz Rasp decided to study Civil Engineering at TUM, which was nearest to his home farm.
Expanding his horizons
Studying at TUM was a completely new phase in Franz Rasp's life, who describes himself as a 'farmer's child'. But the new situation, far away from home, with his own room in a flat share and a new circle of friends brought him forward and expanded his horizons. With enthusiasm he attended the seminars of TUM professor and alumni Dr. Albert Göttle (Diploma Civil Engineering 1973) on Water Management and Resource Protection. "My studies at TUM have opened my eyes to the diversity of the subject area," he explains. "In the area of Water Resources Engineering I found my vocation".
After his graduation in 1998, Franz Rasp completed his traineeship for the higher administrative service of structural engineering in the Bavarian water industry. From 2000 to 2005, he worked as a project manager and then as Head of the Construction Department at the Water Management Authority Rosenheim, then moved to the Water Management Authority Traunstein.
A lateral entrant rising to the top
With verve and dedication, Franz Rasp was committed to all aspects of water in his Upper Bavarian homeland: securing drinking water supplies, responsible use of water and the maintenance and development of the many streams, rivers and lakes. Here, Franz Rasp did not think about politics. When his neighbour, the then Second Mayor of Berchtesgaden, asked him if would like to get involved in these matters for his community, Franz Rasp joined the CSU without further ado and was promptly elected to the municipal council in 2002.
With his new communal tasks, such as the commitment for the people, the co-shaping of society and the preservation of culture and nature in his region, Franz Rasp became increasingly aware that this is exactly what he really wanted to do in life. In 2008 he was elected Mayor of Berchtesgaden. Since then, he has been fully committed to the almost eight thousand inhabitants of the Southeast Bavarian market town. "The best job to do that at a local level is that of the mayor," he says. "It is one of the most demanding, yet also one of the most beautiful professions you can pursue in Bavaria".
Although he holds the office as a lateral entrant, Franz Rasp feels well prepared for his diverse tasks thanks to his training as a Civil Engineer. Long-term planning, prescient thinking and skilful negotiation with various stakeholders are competencies that are in demand in engineering, as well as in politics.
A unique combination of science and nature conservation
Franz Rasp's primary objective is to ensure a high quality of life for all. In regard to that, the unspoilt nature, the unique flora and fauna in the Berchtesgaden nature reserve make a decisive contribution. In July 2019 the new research and teaching station of TUM was opened here. The main aim is to raise pupils' interest in nature research, to carry out ecosystem research and to test new teaching methods.
Franz Rasp appreciates the self-sufficient research station built from wood. "The station is a great enrichment for Berchtesgaden," he explains. "I find it particularly good that, with the innovative pedagogical concept, pupils not only acquire their scientific knowledge from books but also from directly observing nature".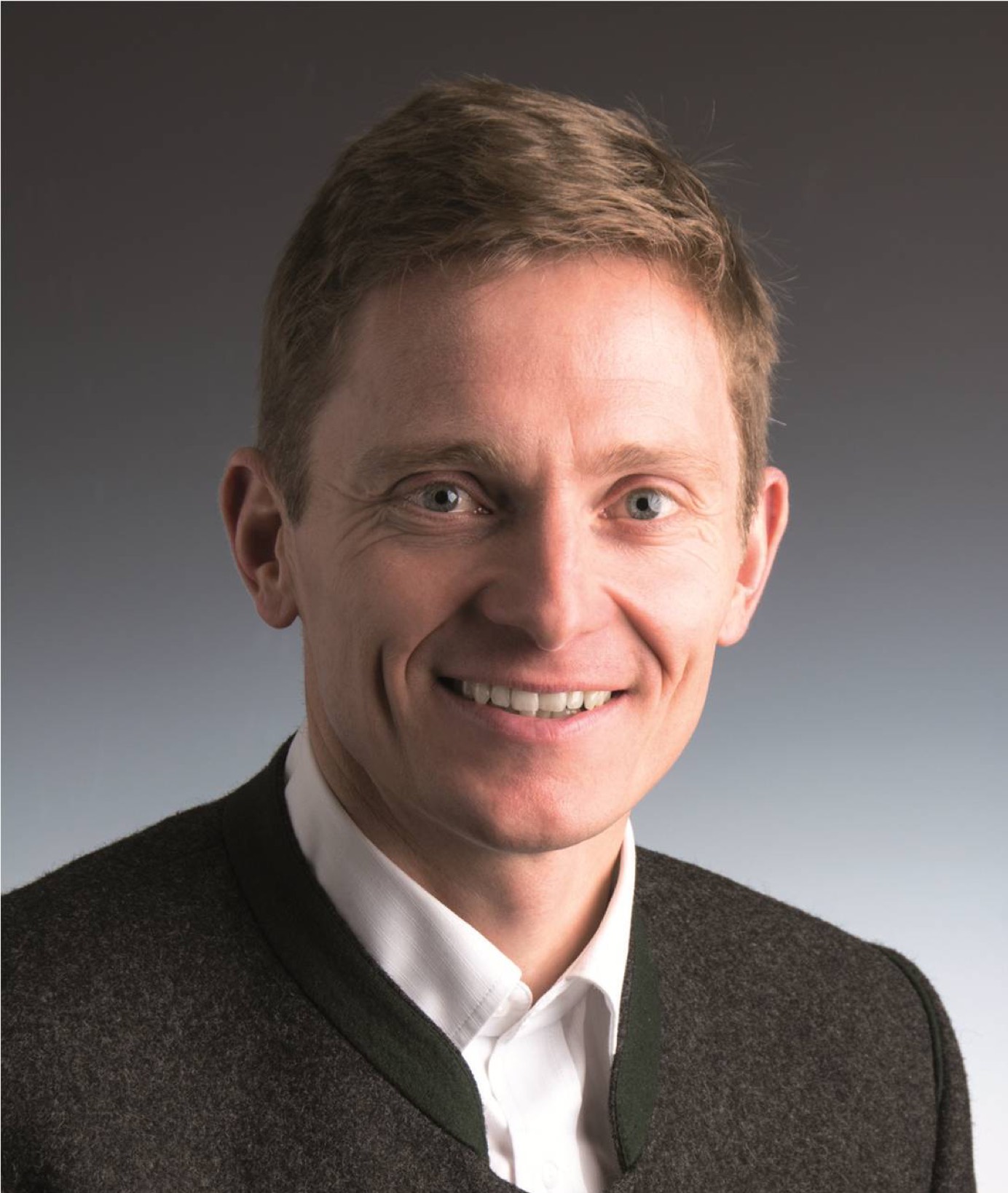 Franz Rasp
Degree Civil Engineering 1998
Born in Berchtesgaden, Franz Rasp left his rural homeland in order to study Civil Engineering at TUM in Munich. Subsequently, he completed his traineeship for the higher administrative service of structural engineering in the Bavarian water industry. From 2000 to 2005, he was project manager and then Head of the Construction Department at the Water Management Authority Rosenheim, then he moved to the Water Management Authority Traunstein. As a lateral entrant he was elected to the Municipal Council of Berchtesgaden in 2002. Since 2008 he has been the market town's First Mayor.
Franz Rasp is married and father of two sons and a daughter. In addition to his many official duties, he still finds time to manage a small mountain farm in Maria Gern. In summer he is mowing his mountain meadows together with his family there. As a counterbalance, he has been doing sports since childhood, goes cycling, cross-country skiing, skiing and mountaineering.
TUM has been active in the Berchtesgaden region for a long time. In July 2019 it opened a research and teaching station there, which can be used by various disciplines and will cooperate with the Student Research Center Berchtesgadener Land. Architect and TUM professor Hermann Kaufmann has designed the ultra-modern building entirely of wood, which blends seamlessly into the mountain landscape, with rooms for seminars and 40 overnight accommodations. The construction work was funded by the TUM University Foundation and the building itself is named after one of its patrons, TUM Alumni Friedrich N. Schwarz. He studied electrical engineering at TUM before becoming successful in industry (Rohde & Schwarz).