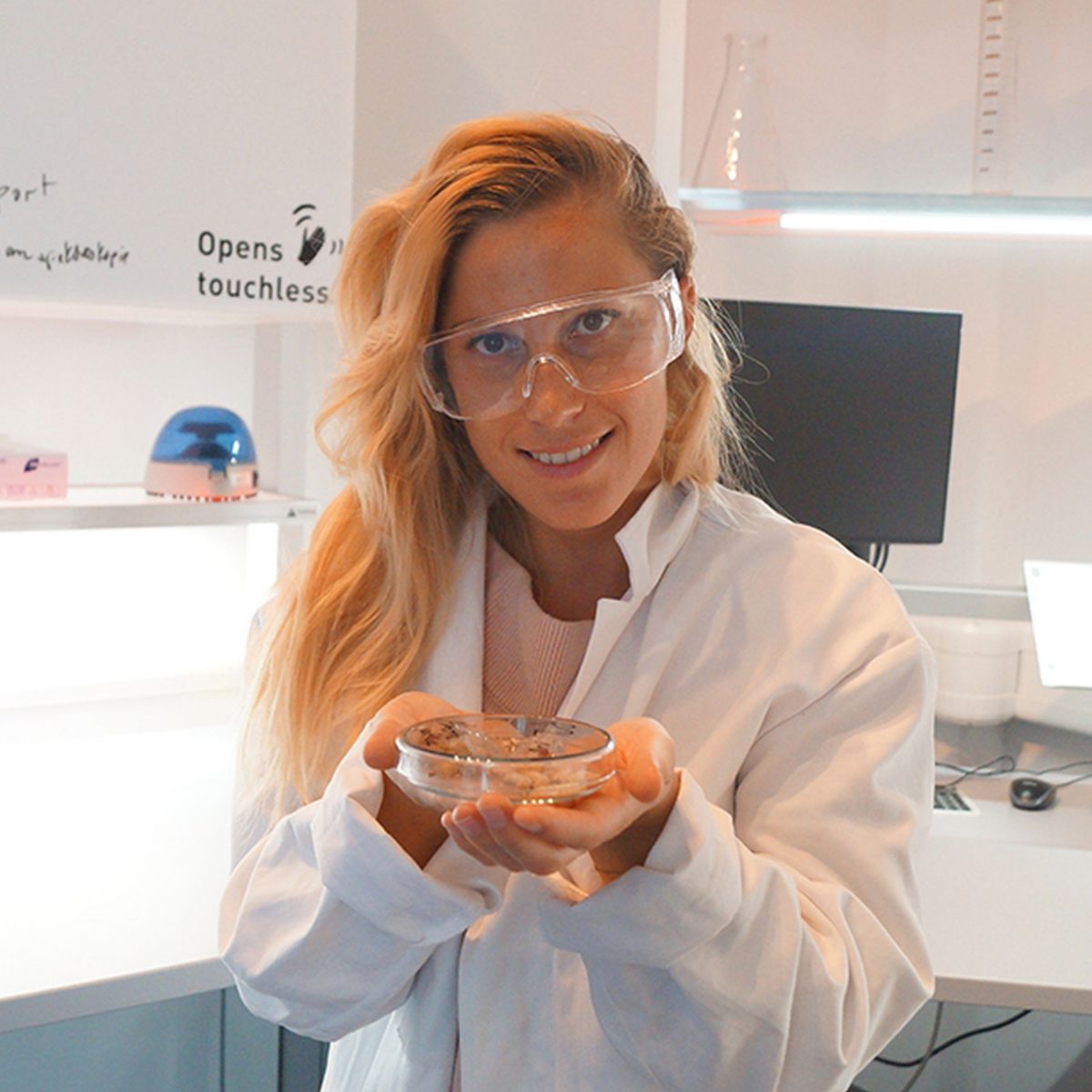 Entrepreneur Eleonore Eisath
"We want to solve one of the biggest environmental problems"
Since 1950 people have produced around 8.3 billion tons of plastic, which now pollute the planet. With plastic-eating organisms, nature offers a solution to the problem. With their help, TUM Alumna Eleonore Eisath intends to start a recycling revolution.
Eleonore Eisath enjoys taking non-conventional approaches. Currently she is breaking new ground with her start-up. The industrial designer's ambitious enterprise has developed from her various projects at TUM. Her goal is nothing less than the solution to one of humanity's biggest environmental problems: the entrepreneur wants to stop the worldwide pollution of the planet through plastic waste by means of a natural recycling system.
WORM VERSUS PLASTIC
For her ambitious project, Eleonore Eisath is utilising the only recently discovered abilities of microorganisms. More than ninety different organisms and microorganisms that have plastic on their menu are now known to science. When waxworms eat plastics such as polyethylene (PE), the bacteria and enzymes in the worm's digestive system break down their components in such a way that they can subsequently be used as raw materials for new products.
This remarkable process is known as a biotic or biocatalytic recycling process. It would close the gap in the material cycle that had been considered insurmountable until recently: consumer plastics would become a source for renewable raw materials. "Unlike other recycling systems such as mechanical or chemical recycling, biotic recycling does not require a lot of resources", Eleonore Eisath explains. "Waxworms only work with the food they eat and do not require any additional energy or heat source."
LIMITLESS INNOVATION
Born in South Tyrol, she came to Munich in 2017 to add a Master's degree in Industrial Design to her Bachelor's degree. While researching for her first university project, Eleonore Eisath accidentally came across the exciting topic of biotic decomposition. "The fact that nature can adapt through evolution in such a way that even man-made materials can become a source of nutrition was incredibly fascinating to me", she says. "Since then, the topic had me hooked." TUM accompanied and supported her pioneering work in all aspects from the initial idea through to the start-up's growth phase.
Together with an interdisciplinary team of students and as part of the TUM course Think.Make.Start, Eleonore Eisath developed her first idea for a biotic recycling system into a marketable product in just ten days. The two-week inter-faculty course Think.Make.Start. is organised by the Laboratory for Product Development and Lightweight Design in order to specifically boost innovations and spin-offs. "After this course, I knew that I also wanted to write my master's thesis on this topic", says Eleonore Eisath. "The fact that I was able to take such a new and explorative road in my final thesis, which was far beyond the boundaries of industrial design, confirmed my decision to study at TUM."
INKUBATOR TUM 
In 2019 Eleonore Eisath completed her Master's degree and in the same year embarked on the journey of pushing her project forward on her own authority. Since the topic is highly research-based, the young graduate had not actually considered launching a start-up. She also did not want to be dependent on the decisions of third parties, such as vitally needed investors. "When I realised how many people believed in the project, it gave me the necessary motivation to go my own way", she explains, "We generate knowledge to solve one of the biggest environmental problems. Every insight we gain along the way is an achievement, regardless of economic success."
In 2019 Eleonore Eisath and her start-up won the Biomimetic Idea Challenge awarded by the TUM Bionics team, which is located at the Munich School of BioEngineering (MSB). In a way, this prize money was the first round of funding. Since 2020, she and her young team of TUM Alumni and Students have been doing research at the TUM Entrepreneurship Center and in the Bio.Kitchen, TUM's open life science laboratory.
The team is currently working hard to find out which bacteria and enzymes are most efficient in the process of decomposing polyethylene. The aim is to scale the entire process as quickly as possible in order to then have a biotic recycling system that will make a real difference in the fight against plastic pollution on a large scale. "In general, I think our generation should put its potential into developing sustainable solutions", Eleonore Eisath states. "We should all look at our actions and check if they make sense in a greater context."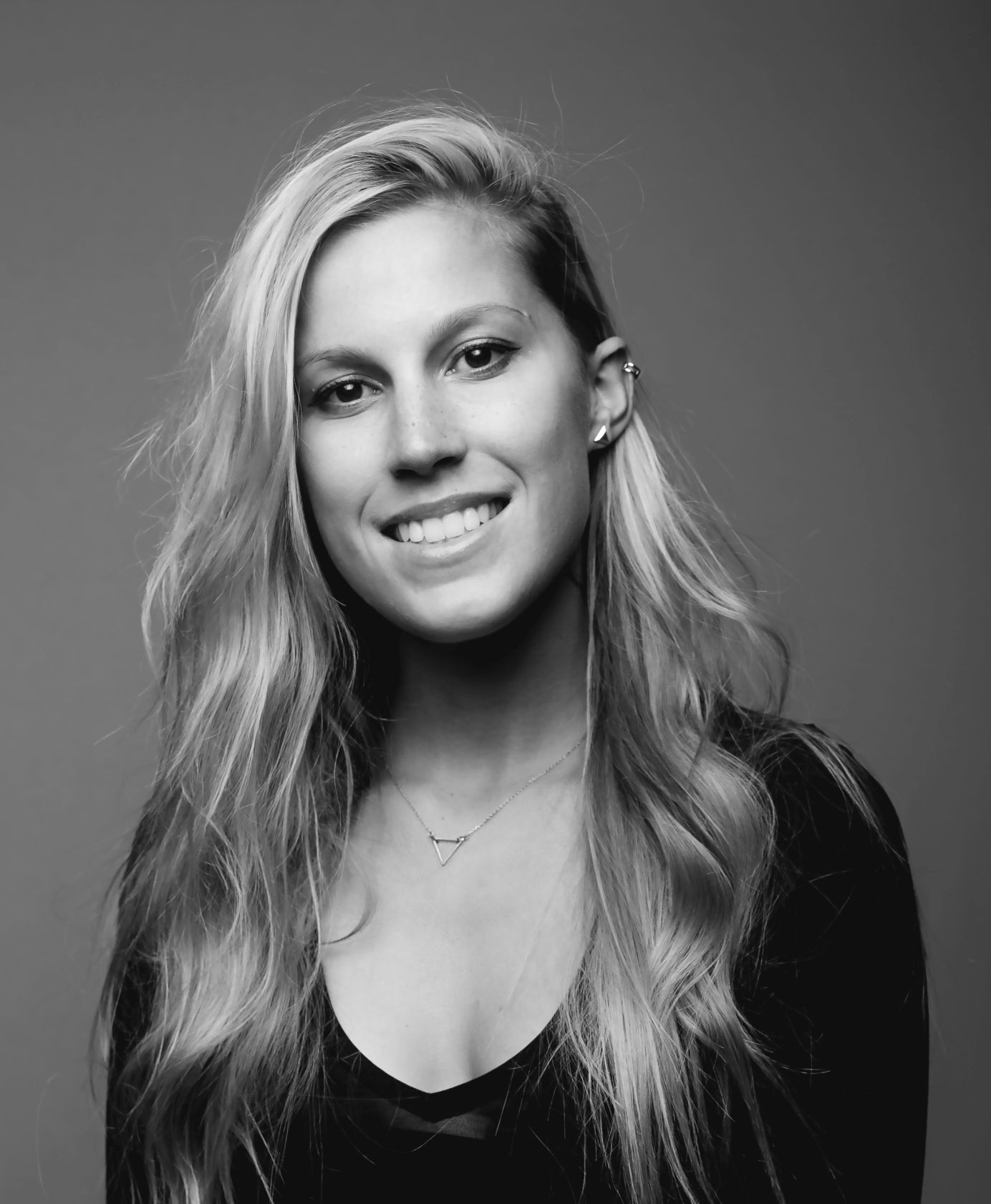 Eleonore Eisath
Master Industrial Design 2019
After graduating from the Wirtschaftsoberschule H. Kunter Bozen with an emphasis on business, management and marketing, Eleonore Eisath completed her Bachelor in Industrial Design at the Università IUAV di Venezia. In 2019 she rounded out her knowledge with a Master's degree from TUM.
Since she began her studies at TUM, Eleonore Eisath has been conducting research on a highly innovative recycling system. In 2019 this led to the spin-off beworm, which is developing a biotic/biocatalytic recycling process to break down oil-based plastics such as PE (polyethylene). PE is the world's most commonly used plastic material, which is used in many everyday goods. However, in contrast to the more familiar PET (polyethylene terephthalate), the other main chemical component for consumer goods, it is to date hardly ever being recycled. In addition to beworm, only a handful of other companies worldwide are working on this important task for the future. Eleonore Eisath is hoping for a revolution in recycling and she encourages each and every one of us to join: on her homepage beworm.org she provides instructions on how to raise waxworms, who will then munch on plastic waste in a small jar in your kitchen at home.