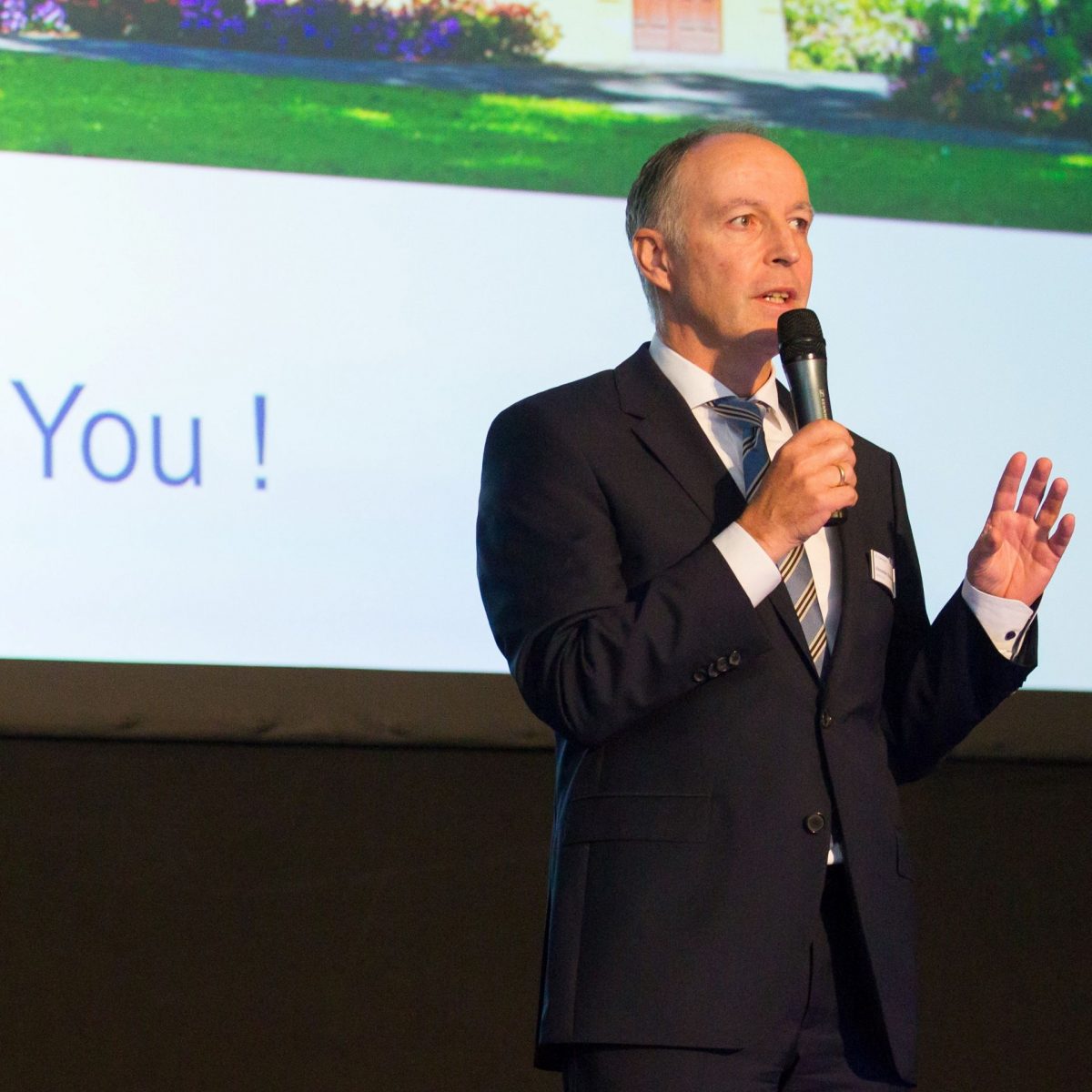 Climate Protection Activist Alexander Eichberger
"I used to have completely different values"
TUM Alumni Alexander Eichberger used to be a successful entrepreneur. Virtually overnight, he became a climate protection activist. He sold his company and has since volunteered in climate protection.
For twenty years, Dr. Alexander Eichberger had been a successful entrepreneur with his own software company and foreign subsidiaries in the USA, Japan, France and England. The multibody simulation software he developed allowed the automotive and railroad industries to build and analyze their mechanical or mechatronic systems using virtual prototypes. "I grew up the way many of my generation did," he says. "You have to create something that keeps growing. Only when you are consistently accomplishing something, you will be able to afford something."
On a business trip in 2012, Alexander Eichberger had a light bulb moment while reading a book about climate change. It made him question this way of thinking. He realized that the future of power generation had to be decentralized and fossil-free, and that he himself wanted to play an active role in shaping this development.
Without further ado, he started by upgrading his simulation software to simulate wind turbines. Two years later, he sold the company. Admittedly, he sold his company to a large software group, also for strategic reasons on the market. But above all, Alexander Eichberger took this step as a consequence of his inner transformation. The idea of perpetual growth no longer worked for him. "After twenty years as an entrepreneur, I wanted to become involved in civil society," he says. "Climate change is the biggest global challenge humanity is facing, and it will affect our children and grandchildren in particular on a massive scale. For me, that alone is reason enough to volunteer almost all my time for climate protection from then on."
BY CONVICTION
In conversations with friends, relatives and acquaintances, Alexander Eichberger notices that for many people the threat of climate change is still not real. Oftentimes, everyday life or short-term economic considerations tend to overshadow the issue and block it out. He wants to change that. On a largely voluntary basis, he holds lectures on climate protection, Electromobility and Renewable Energies, whether at the Munich Adult Education Center, the Fridays For Future events or at IG Metall Jugend München, in schools, companies or associations. Alexander Eichberger attaches great importance to reaching as wide an audience as possible, who will then spread the word.
One of the reasons Alexander Eichberger is so good at communicating important facts about the climate and environmental protection is that, thanks to his studies at TUM, he knows all too well about their physical and mathematical foundations. "This is where I gained the knowledge to be able to understand complex natural interrelationships such as climate change," he says. In addition, he completed a short-term study program and a course to educate others on climate protection. He spends every free minute reading technical literature on climate change and alternative economies.
AT THEIR OWN EXPENSE
In order to communicate the urgency of climate protection to an even broader audience, Alexander Eichberger and his wife Anne Eichberger launched the independent initiative "unserklima.jetzt" (our climate.now). With their homepage, the couple wants to provide low-threshold information on climate protection, give food for thought and show ways to move towards a more sustainable lifestyle. Every day, they sift through media and facts about climate change and present the information in a way that is easy to understand. A carbon calculator even lets people calculate their own carbon footprint. "We want to move people away from feeling like they can't do anything about the climate," says Alexander Eichberger. "Our goal is to make as many people as possible understand the urgency to take action to protect the climate."
Twice already, Alexander and Anne Eichberger have been the main sponsors of the Five Lakes Film Festival in Starnberg, for which they initiated the Cinema & Climate film series. With selected films, for example about the melting polar ice caps, they want to galvanize the audience. They even created their own award for the best director and put up three thousand euros prize money. But they have also received awards for their own volunteer work. In 2021, they were given the Special Award of the Energy Prize 2021 of the Starnberg County.
SETTING A GOOD EXAMPLE
Ten years ago, Alexander Eichberger had no idea about climate protection. "I used to have completely different values and thought that consumption was important to keep the economy going," he says. Meanwhile, he and his wife have fundamentally changed their lives. They now travel only by train or e-car, buy as little as possible and hardly eat any meat. Every day, they think about how they can reduce their ecological footprint even further. To make the most of their living space, they are even considering converting their home into a duplex house. And a heat pump supplies the house with fossil-free energy. "Of course people could criticize us because we didn't always lead a climate-friendly life," Alexander Eichberger says. "But that can't be a reason not to change your life and to try to make a difference."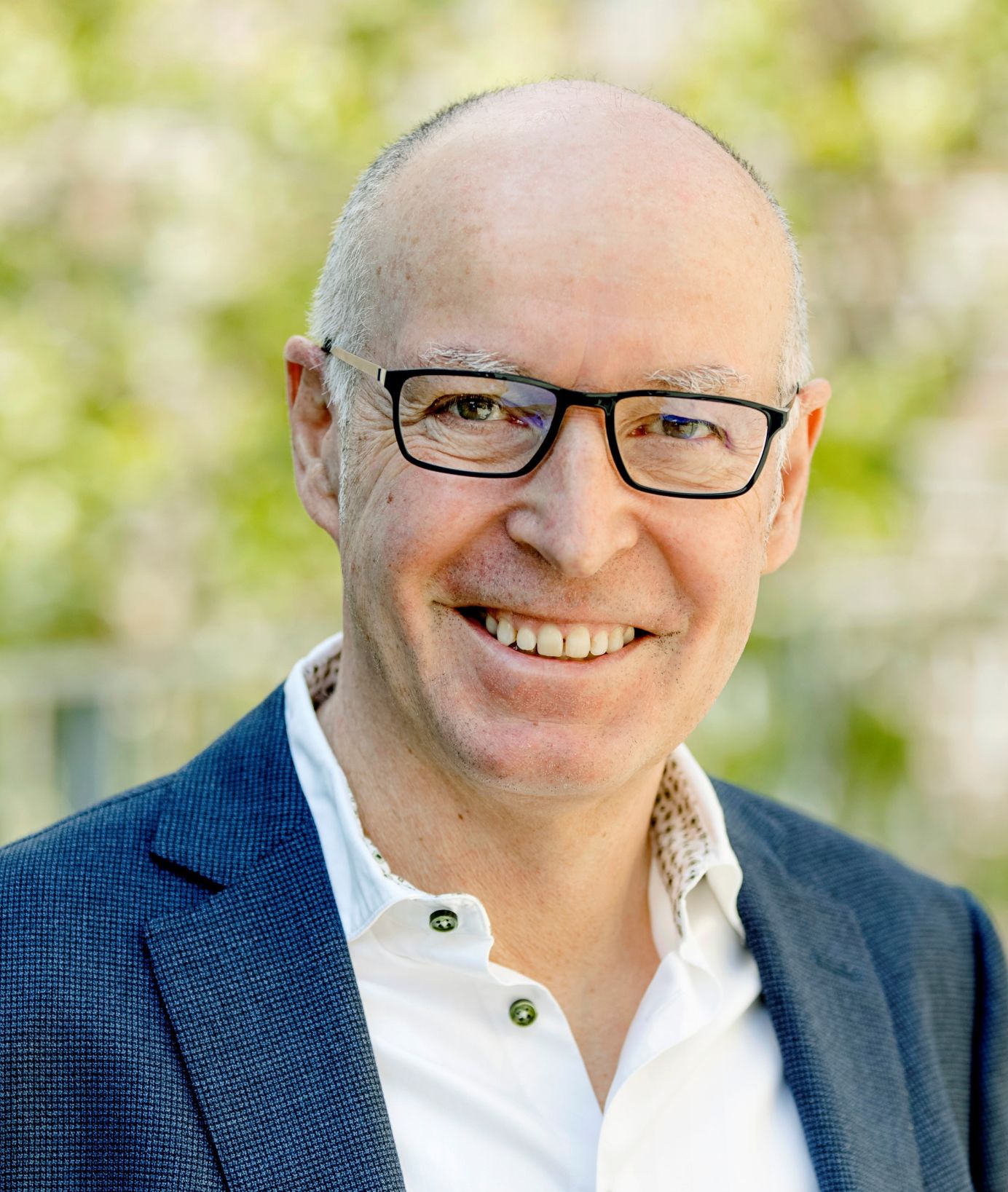 Dr. Alexander Eichberger
Diploma Mechanical Engineering 1987
From 1981 to 1987, Alexander Eichberger studied Mechanical Engineering at TUM. In the years up to 1993, he completed his doctorate at the University of Duisburg.
During this time, he worked as a research assistant at the German Aerospace Center in Oberpfaffenhofen. In 1993, he set up a software company for the simulation of virtual  prototypes. In 2014, he sold his successful business and has since devoted himself almost exclusively to climate protection.
In 2021, he and his wife Anne Eichberger launched the initiative "unserklima.jetzt," with which the couple aims to spread information on all aspects of climate protection and promote sustainable living.
Together with his wife, Alexander Eichberger lives in Hechendorf near Lake Pilsen. In his free time, he enjoys hiking in the mountains and cycling, but he also likes going to the movies, the theater and to concerts.