Bavaria Enthusiast Dr. Yukou Mochida
"I visit Bavaria every year"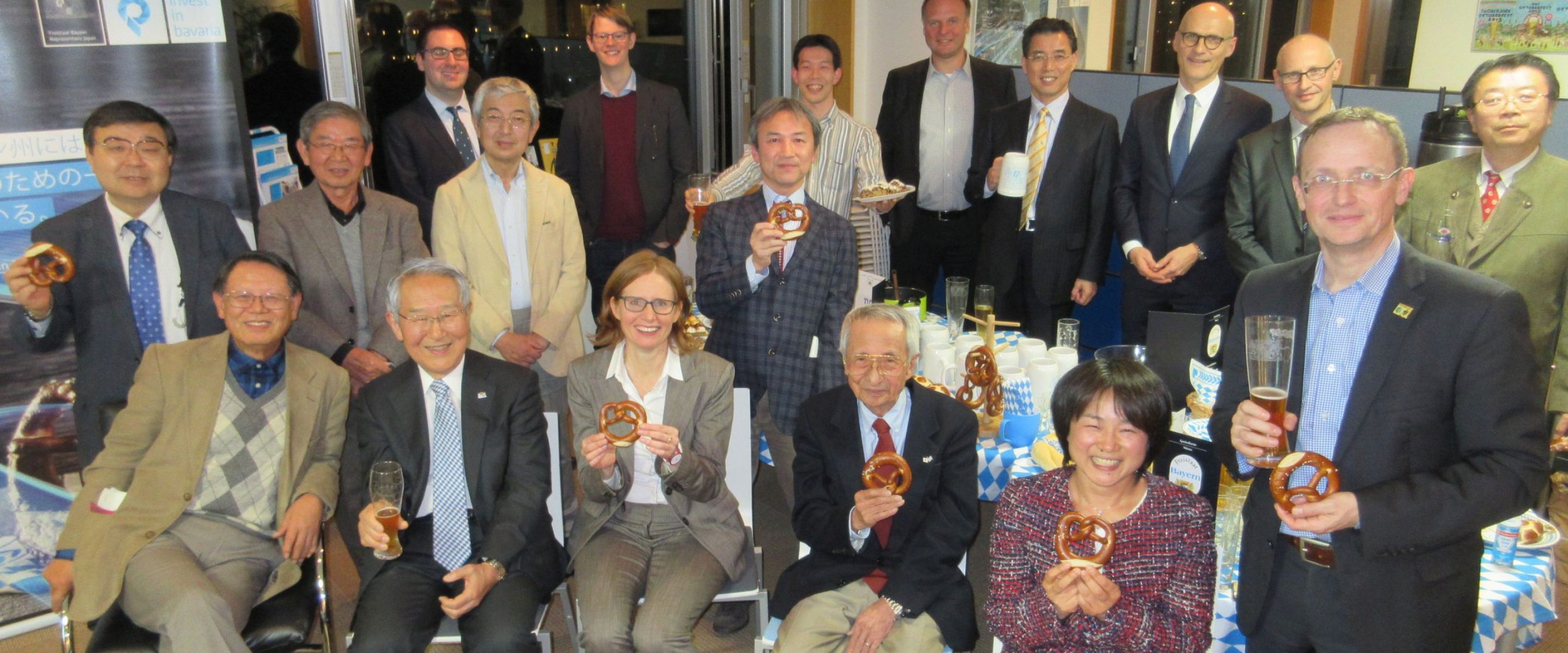 Over half a century has passed since Dr. Yukou Mochida spent his days at the researchers' desk at TUM. In all these years, he has never lost sight of his guest alma mater. On the contrary. Bavaria has also become a professional focus for the Japanese.
When Yukou Mochida came to Munich in 1965 as a DAAD guest researcher, TUM was still called "Technische Hochschule München" and hippies could be seen throughout the city. Yukou Mochida describes his first impressions of the Bavarian capital as follows: "I spent the first two months doing the language course of the Goethe Institut in Ebersberg. Munich was a big city where a great deal was going on due to the reconstruction work being carried out for the 1972 Olympic Games. A striking and pleasant difference to Tokyo was that I could get everywhere on a bike." The young doctoral student did not have much to do with the hippies in his ecumenical student dorms. For him, as a young Japanese man, the atmosphere in Munich was simply Bavarian. His roommate was also a "real Bavarian student", who introduced him to the Oktoberfest in autumn in a tradition-conscious way.
In contrast to the traditional coziness that Munich is known for, doing research work at the highly technical, modern department at TUM was quite different. Yukou Mochida recalls that, "1965 saw the world dawning of the digital era. Professor Hans Marko's Chair of Communications Engineering, where I was invited as a visiting researcher, was known worldwide for this."
Connected to Bavaria and TUM
Back in Japan, Yukou Mochida switched from cycling back to public transport and started his career in digital communications technology at Fujitsu Labs. He enjoyed working there so remained loyal to the company until his retirement in 2007, but his love for Bavaria never left him. When the Chief Representative of the Bavarian Representative Office in Japan finally approached the pensioner in 2013 and offered him a role as advisor, he accepted this position gratefully and without hesitation.
Since then, despite being almost 77 years of age – an age when he could enjoy just lying on his sofa and relaxing – he has continued traveling to Bavaria on business once a year, among other things. He mainly meets with representatives from politics, industry and universities. He not only always has a smile on his lips, but also Japanese candy in his luggage, and he swaps pink rice biscuits for Bavarian pretzels.
Yukou Mochida is tireless. He is driven by the cooperation between Japan and Bavaria. There are now more than 430 subsidiaries of Japanese companies in Bavaria. Around 5,000 Japanese people live in and around Munich. This makes Bavaria one of the German states with the most Japanese expats. Things of course looked completely different in 1965. Yukou Mochida was an exotic figure at the time. A special matter of the heart for him is the cooperation between TUM, his host university and the University of Tokyo, his alma mater. He takes a lot of time promoting this.
Why does he do this? Yukou Mochida is grateful. "Bavaria has enriched my life so much," he says and continues with a smile, "I enjoy my work as a Senior Advisor because it allows me to keep up my contact with TUM and with Bavaria". Of course, he also meets his longtime friends and acquaintances when he comes to Munich. Many of them are former research colleagues, and he is proud that the friendships of that time have survived.
"Every now and again I like eating something Bavarian"
Yukou Mochida also keeps in touch with his guest alma mater when he is at home. Since 2008 he has been organizing the annual meeting for TUM Alumni and exchange students in Tokyo, the "KontaktTUM Japan". When they meet, he enjoys Bavarian delicacies and cool beer – brewed according to the Bavarian Purity Law, of course. Yukou Mochida is very fond of Japanese cuisine, especially fish and vegetables, but from time to time he longs for Bavarian specialties. Certainly a very good reason for initiating the TUM Alumni network meeting in Japan back then.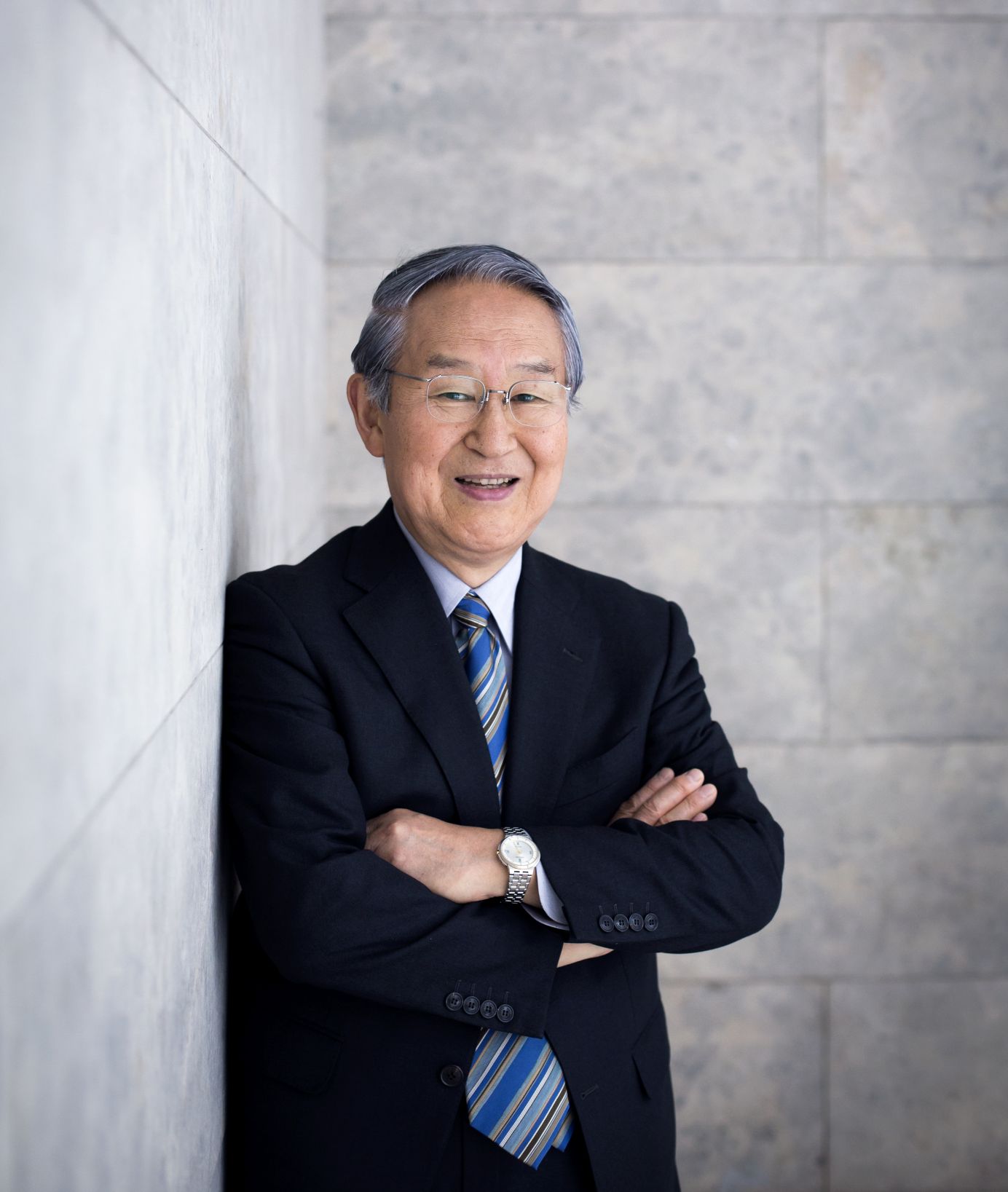 Dr. Yukou Mochida
Guest Researcher 1966, Goldenes Diplom 2016
Dr. Yukou Mochida gained his Bachelor's in Engineering at the University of Tokyo 1964. From 1965 to 1966, he came as a DAAD guest researcher in Electrical Engineering and Computer Science to the TUM Institute for Communications Engineering. He gained his PhD from the University of Tokyo as a Doctor of Engineering in 1988.
For more than 40 years of his life (1964 to 2007) he worked at Fujitsu Laboratories Ltd – ultimately as Senior Vice-President. There he developed and managed various digital communications systems such as transmission systems for coaxial and glass fiber cable and synchronous digital network systems.
Between 2003 and 2010, he was also a guest professor at Waseda University in Tokyo and at Beijing University of Posts and Telecommunications in Beijing. In 2004 he became a Fellow of the Institute of Electrical and Electronics Engineers (IEEE). Since 2013, he has been a Senior Advisor to the State of Bavaria in Japan.
Since 2008, Yukou Mochida has been organizing regular meetings for TUM Alumni in Tokyo. The next network meeting is to take place in the fall of this year at the representative office of the Free State of Bavaria in Tokyo (Toranomon, Holland Hills Mori Tower RoP 801).