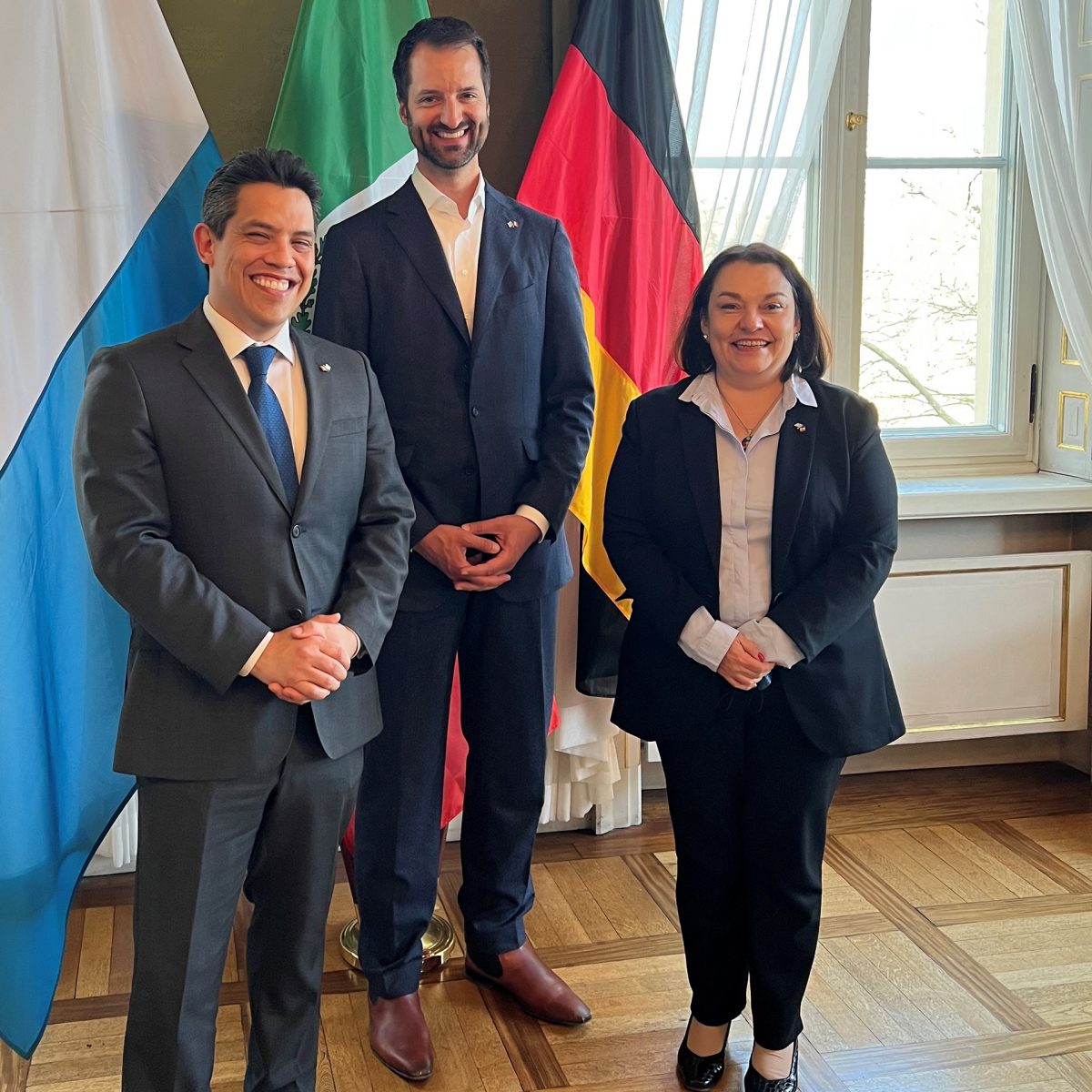 "I'm more than happy to take on this responsibility"
TUM Alumni Raymond Wittmann has lived and worked on three continents. Interacting with people from different cultures is a passion of his. When the Mexican Consulate was looking for an Honorary Consul in Bavaria, he was the one chosen. The fact that he was given this position is due in part to his doctoral studies at TUM, he believes.
In 1997, Dr. Raymond Wittmann started studying Mechanical Engineering at TUM. At that time, he was part of the first cohort to study at the brand-new campus in Garching. The level of professionalism, the equipment and the friendly atmosphere at the department made it easy for him to decide to add a doctorate in Aerospace Engineering to his diploma. "I was absolutely thrilled," he recalls. "It gave me enormous pleasure to study in this cutting-edge environment."
In the course of his doctoral thesis, Raymond Wittmann became part of an international network of around twenty collaborative partners. In this third party funded project he learned how large companies operate and came to appreciate the collaboration with researchers from all over Europe. "This was great preparation for my later career," he says. Because after this experience, Raymond Wittmann knew that he wanted to continue to pursue a professional career in the international arena. "The foundation for my fascination with international and intercultural work was laid at TUM."
PERFECT CONDITIONS
After completing his doctorate, Raymond Wittmann worked as a consultant, then later as a partner, for an international management and strategy consultancy for almost ten years. In this capacity, he worked in France, China, the USA, Scandinavia – and Mexico. He also met his future wife there, who moved back to Germany with him later. Even when Raymond Wittmann switched to the corporate side by joining BMW in 2015, his work took him back to Mexico. For more than three years, he was responsible for building up the plant in San Luis Potosí as the Vice President.

As an expert on the culture and mentality of the country and its people, Raymond Wittmann was selected for the position of Honorary Consul of Mexico in Munich in 2018. The exequatur was issued to him in the summer of 2020. "I felt very honored that the choice fell on me," Raymond Wittmann says. In coordination with the Consulate General in Frankfurt and the Mexican Embassy in Berlin, he has since been responsible for more than 3,400 Mexican citizens in the Free State of Bavaria, assisting them with complicated travel formalities or granting them consular protection.
He is also responsible for promoting relations between Mexico and Bavaria in the fields of Commerce, Industry, Finance, Tourism, Culture, as well as cooperations in Academia, Science and Technology. As a film buff, Raymond Wittmann launched his first event in Munich with a Mexican film series. For the fall of 2022, he is planning events to celebrate Mexico's National Day. And he would also like to approach TUM to explore possible academic cooperations.
A WELCOME CHALLENGE
In addition to his current management position as Vice President of the BMW parent plant in Munich, his consular duties place an additional workload on the family man. And soon, Raymond Wittmann will be moving on to the next position. Starting at the end of 2022, he will be guiding BMW's destiny in the USA as Chief Financial Officer.
Raymond Wittmann is very excited about his new executive role. At the same time, he moved heaven and earth to ensure that he would not lose his position as Honorary Consul. He may now resume his position upon his return from working abroad – bringing with him new and valuable experience. "I am more than happy to take on this dual responsibility," he says. "My work at BMW gives me great pleasure, and my role as Honorary Consul provides me with a nice balance to my traditional day-to-day work life."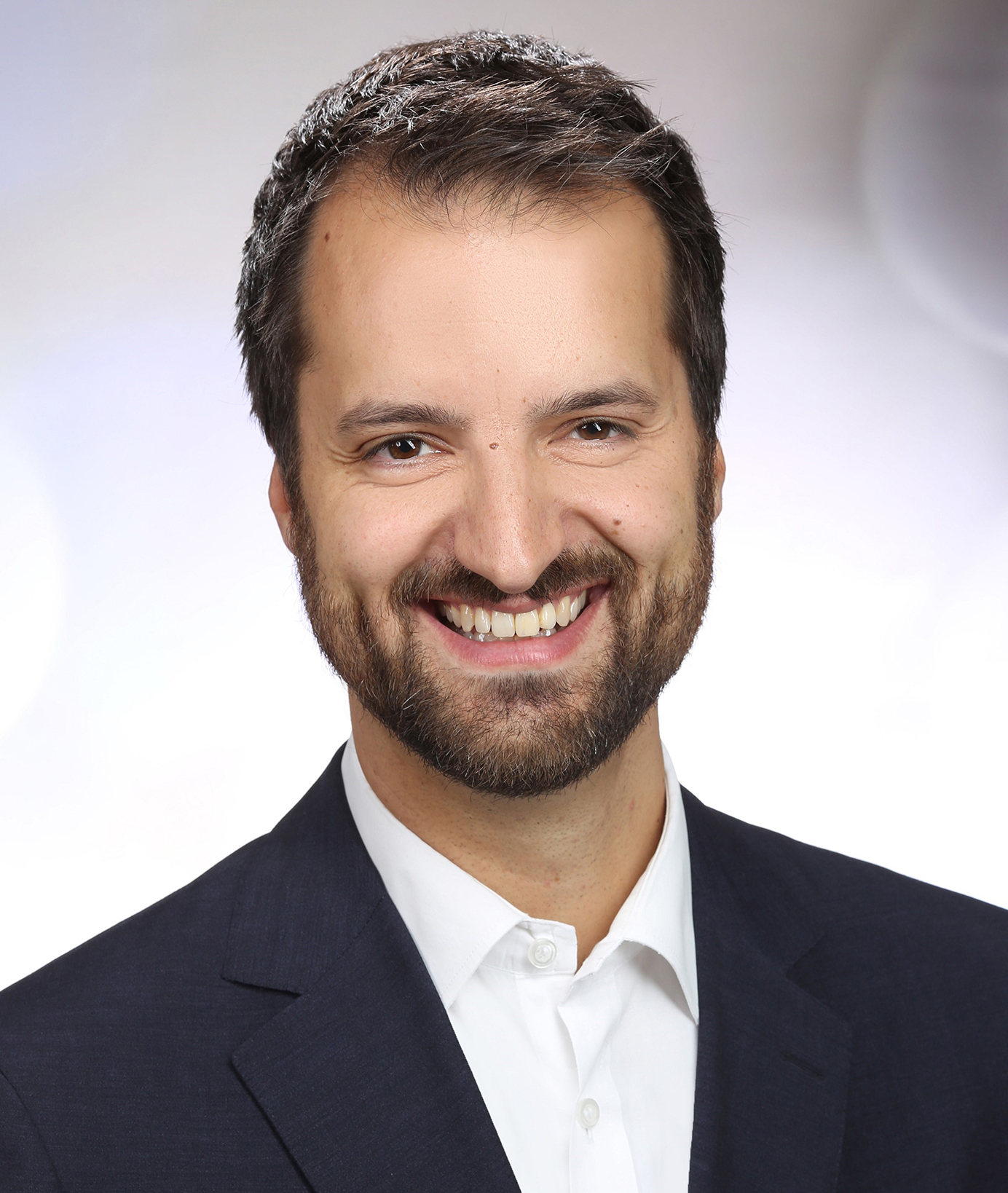 Dr. Raymond Wittmann
Diploma Mechanical Engineering 2002, Doctorate Aerospace Engineering 2006
In 2002, Raymond Wittmann earned his diploma in Mechanical Engineering from TUM. In 2006, he added a doctorate in Aerospace Engineering.
Subsequently, he worked internationally for McKinsey & Company, specializing in the manufacturing automotive industry. In 2015, he joined the BMW Group. In 2021, he became Head of Assembly at BMW's headquarters in Munich.
In August 2020, he received his exequatur as Honorary Consul for Mexico in Bavaria.