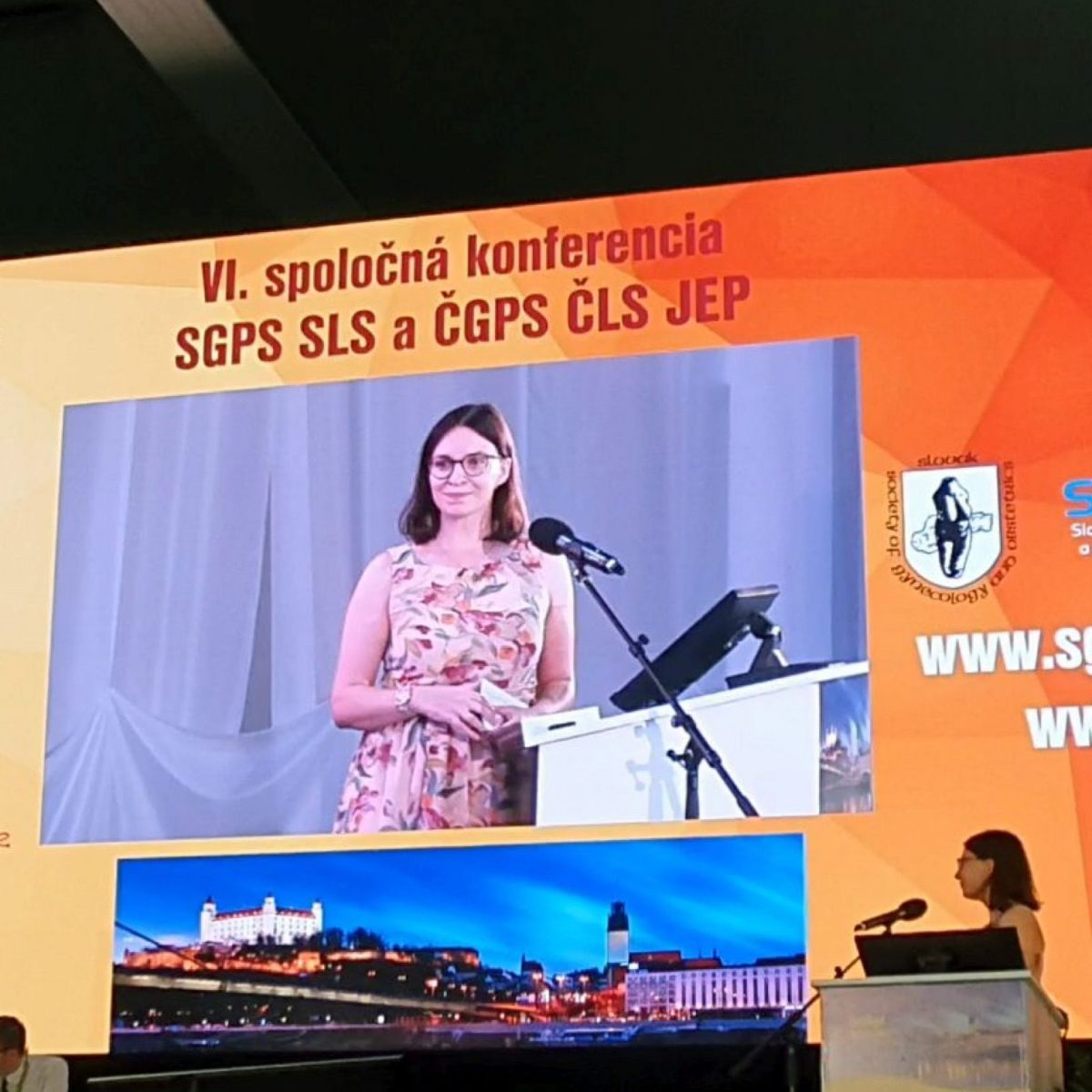 Physician-in-training Jacqueline Lammert
"My dream is to establish new strategies for prevention"
It was at TUM that PhD candidate Jacqueline Lammert discovered her passion for clinical research. In her work, she strives to make contributions towards the advancement of breast cancer research.
"I cannot think of any profession that would be more rewarding," says Jacqueline Lammert.
The future physician found her way into medicine through an interest in psychology. After graduating from high school at the age of 16, she completed her bachelor's degree in psychology at Ludwig Maximilian University of Munich. During her second semester, she was already working as a student research assistant, a job where she discovered her passion for statistics and scientific matters. "When I first met patients with a wide range of diseases, my fascination for medicine was aroused," says Jacqueline Lammert. She subsequently enrolled in medicine at the Friedrich Alexander University of Erlangen-Nuremberg, completed her pre-clinical period, and moved to Munich to attend TUM.
Freedom and praxis-oriented study at TUM
It was a significant decision to switch to studying at TUM, and Jacqueline Lammert has never regretted it. Jacqueline Lammert is especially grateful for the flexibility she was offered during her studies. Her many research activities and opportunities to work abroad while being a medical student would not have been possible without individually devised timetables and online lectures.
Jacqueline Lammert also has valuable memories of the practical teaching that took place at patients' bedsides and the simulation courses at the TUM Medical Training Center. Inspired by the didactic skills of Professor Bettina Kuschel, who teaches Obstetrics at TUM, she completed her medical elective at the gynecological clinic at the university hospital of TUM, "Klinikum rechts der Isar."
A strong woman as a role model
Jacqueline Lammert remembers her process in seeking a doctoral position in 2016; she sent her unsolicited application directly to Professor Marion Kiechle, Director of the Clinic and Polyclinic for Gynecology. From the very beginning, the doctoral position proved to be the best fit for Jacqueline Lammert and Professor Marion Kiechle, who was a supportive and demanding mentor. She allows her doctoral students to have a great deal of freedom in their research work, while at the same time encourages them to develop their skills further and to take critical steps – for example, by applying to attend conferences and for research periods in other cities, Jacqueline Lammert recalls, "I gave my first congress lecture in front of around 1,200 people."
She owes a lot to her doctoral supervisor. "Whenever I thought: 'That is a bit ambitious,' she taught me better. That motivated me a lot and had a considerable influence on my academic career." The fact that the two hold each other in mutual esteem is also reflected in the following offer, which plays a pivotal role in Jacqueline Lammert's career: from January 2020, she will be supporting the team of doctors led by Professor Marion Kiechle, pursuing her residency in gynecology and obstetrics.
Fighting breast cancer
Jacqueline Lammert has dedicated her research to investigating the BRCA1/2 mutation. Women affected by this mutation have an approximately 70 percent risk of breast cancer. The only preventive measure to date is removing both breasts.
Jacqueline Lammert is motivated by the fact that about one third of all breast cancer cases in the general population could be prevented by a healthy and balanced lifestyle, and this drives her with passion in her research work. In the study she is working on at the "Klinikum rechts der Isar," she hopes to find out whether a healthy lifestyle can also reduce the risk of disease among BRCA mutation carriers and prevent the progression of the disease. She says: "I know that my work can make an important contribution. My big dream would be to establish new strategies for prevention."
This dream has already taken Jacqueline Lammert halfway around the world. While still a student, she got to know various clinics in Germany as part of research projects. In Australia, she worked in a team of scientists who initiated a drug study aimed at achieving the hoped-for breakthrough in breast cancer prevention for BRCA1 mutation carriers. In December of this year, she will again be on the road to present her latest research findings at the world's largest and most important breast cancer congress in San Antonio, USA. When Jacqueline Lammert talks about such activities, she gets enthusiastic: "It is a great feeling to be part of the scientific community and to make a contribution with my research that goes beyond purely scientific considerations."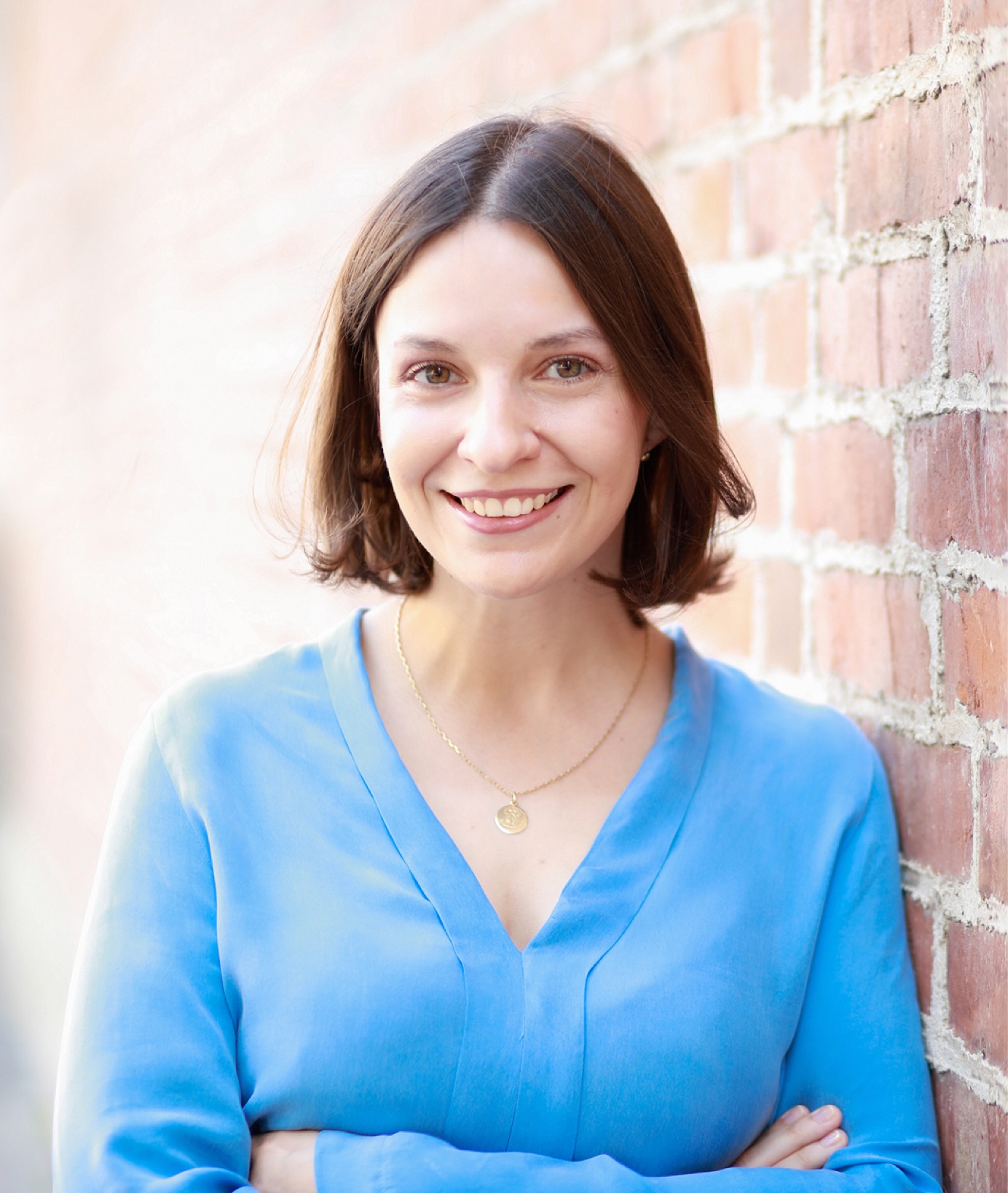 Jacqueline Lammert
TUM doctorate student in Medicine
After graduating from high school with her 'Abitur' qualification, Jacqueline Lammert first studied Psychology at Ludwig Maximilian University in Munich. In 2013, she began her medical studies at Friedrich Alexander University of Erlangen-Nuremberg and, after two years, switched to TUM. Since 2016, she has been doing her doctorate in breast cancer research at the Clinic and Polyclinic for Gynecology at the TUM "Klinikum rechts der Isar".
Jacqueline Lammert's work on BRCA1/2 mutation carriers is supported by the German Society for Nutritional Medicine and the German Society for Hematology and Medical Oncology. In 2018, she was the first recipient of the DGEM-DGHO doctoral fellowship endowed with prize money of 10,000 €.
Jacqueline Lammert is particularly interested in health education and in presenting her research work, and she regularly gives lectures at home and abroad. In December she hosted a Women of TUM Afterwork Event in Munich, where she talked about her research.