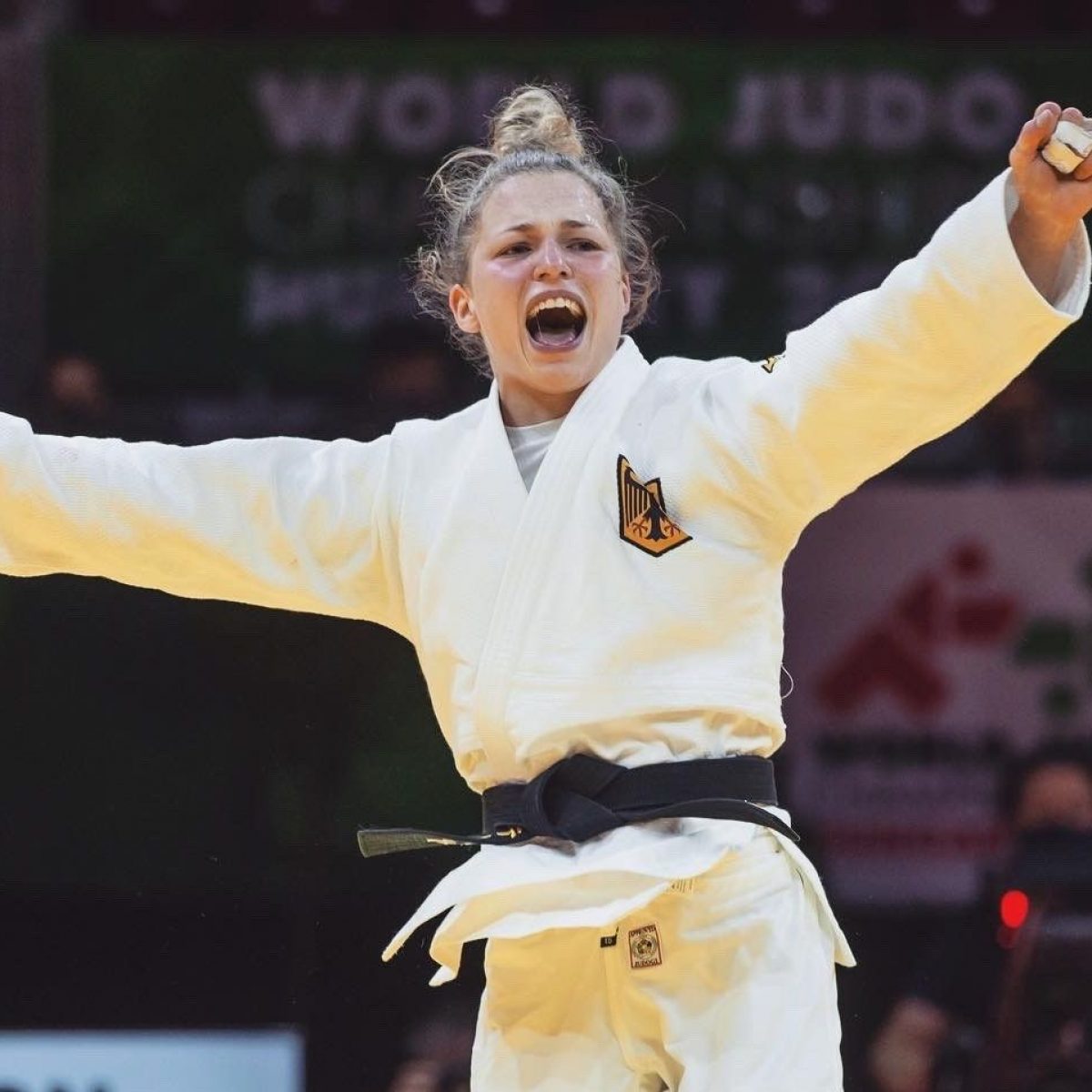 "My aim is to inspire and encourage women"
TUM student Theresa Stoll has been on the Judo mat with her twin sister and TUM Alumna Amelie Stoll (Bachelor Sport Science 2015, Master Management 2021) since she was seven years old. Her older brother Martin Stoll (Master Informatics 2014) is also a TUM Alumni and was the sisters' great role model. Today, it is he who admires them. Since 2016, the twin sisters have dominated the German Judo scene in the lightweight category of up to 57 kg.
Backing FROM TUM
With twelve training sessions a week, it is quite a challenge for Theresa Stoll to keep up with the demanding medical studies at TUM while also racking up medal after medal. In 2019, she has won her fourth German championship in a row. She is ranked fourth in the world.
With Dr. Endres Volkmann, team leader of the Human Medicine program and responsible for managing the curriculum, Theresa Stoll has an excellent point of contact at TUM when it comes to planning courses and exams. "He even helps me at very short notice when, for example, competitions and training camps are spontaneously rescheduled," she says. "Without this backup from TUM, it would not be possible for me to combine my studies with my competitive sports so successfully."
STRONG TOGETHER
However, her biggest support is her sister. Together they live in a shared apartment near the Judo gym. Both train every day before and after classes. "She is not only my favorite training partner, but also one of the most important people in my life," says Theresa Stoll. "We motivate and support each other, and are happy for each other when the other one is winning."
But Amelie Stoll is also one of Theresa Stoll's toughest competitors. The two had to experience this again just recently when they were admitted to the 2021 Summer Olympics in Tokyo – because in Judo, only one person per country from a weight class can qualify for the Olympics: it was Theresa Stoll.
She had traveled to Tokyo a week before the start of the Olympics in order to get used to the time difference and the climate. For the team competition she gave her all and was able to impressively show what she had trained so hard for over the last few years: she won all her fights, contributed four victories and thus helped her team to win the bronze medal. "When I was 12 years old, I dreamed of the Olympics for the first time", Theresa Stoll says. "That this dream has now come true for me – with an Olympic medal even – is still hard for me to believe. I won't forget these emotions for the rest of my life."
EYES ON THE PRIZE AT ALL TIMES
For the Olympics, Theresa Stoll had taken a semester off from TUM. "I wanted to concentrate fully on the sport so that I wouldn't have to compromise," she explains. With the medal in her pocket, she can now concentrate on her studies and the obligatory internships again. Currently, she is doing a clinical elective with the leading team doctor of her Judo association in a hospital in Cologne. Starting next semester, she will work on her dissertation. "After the 2024 Olympic Games in Paris at the latest, I want to start working as a doctor and perhaps open my own practice."
Theresa Stoll will reveal where she gets her determination, motivation and the boundless energy to successfully master the double burden of top-class sports and studying at the same time at the Women of TUM Talks on the 26th of October 2021. "My aim is to inspire and encourage other women," she explains. "Being invited to the Women of TUM Talks is a great honor for me. I am very proud to be a part of TUM."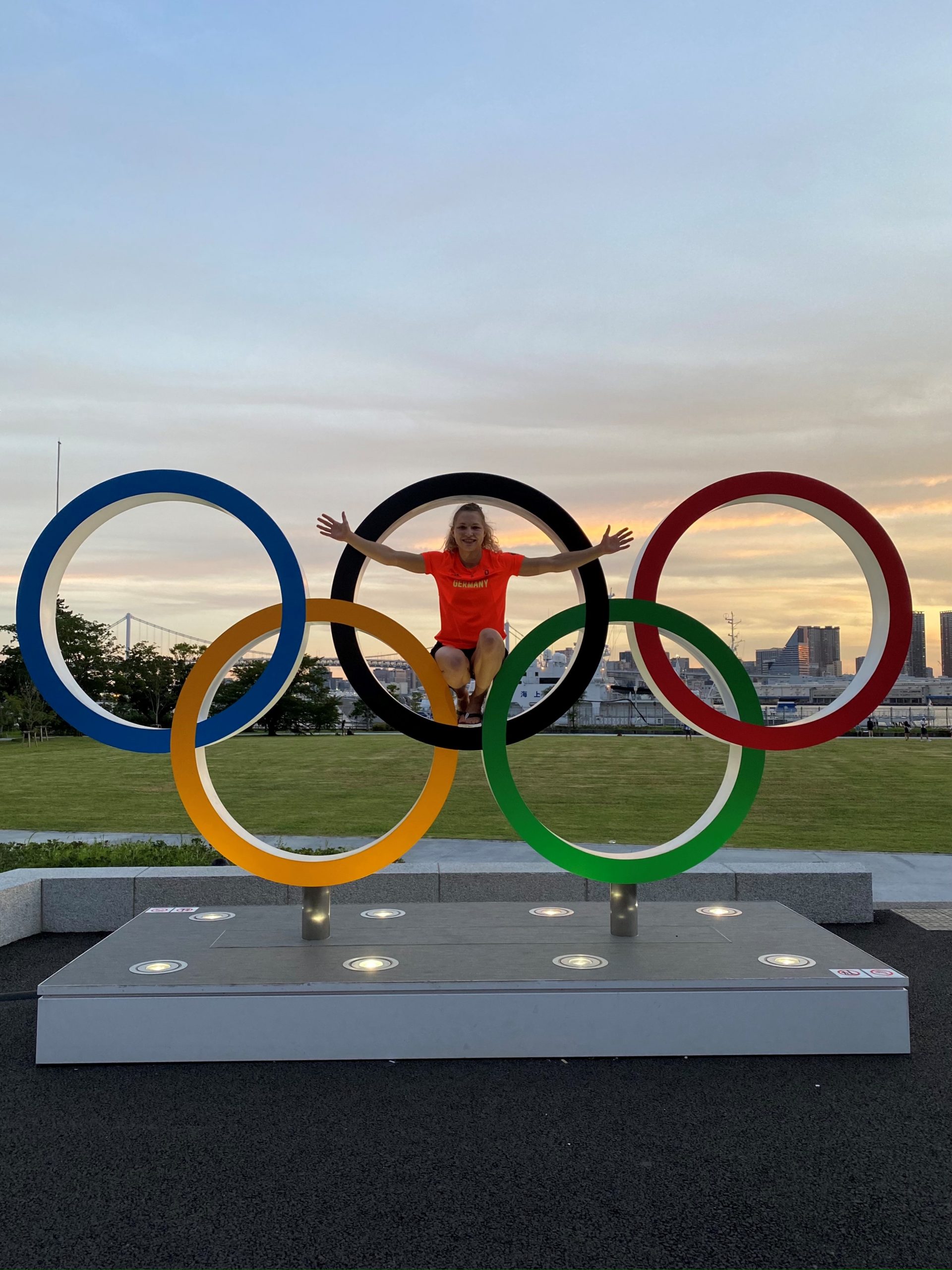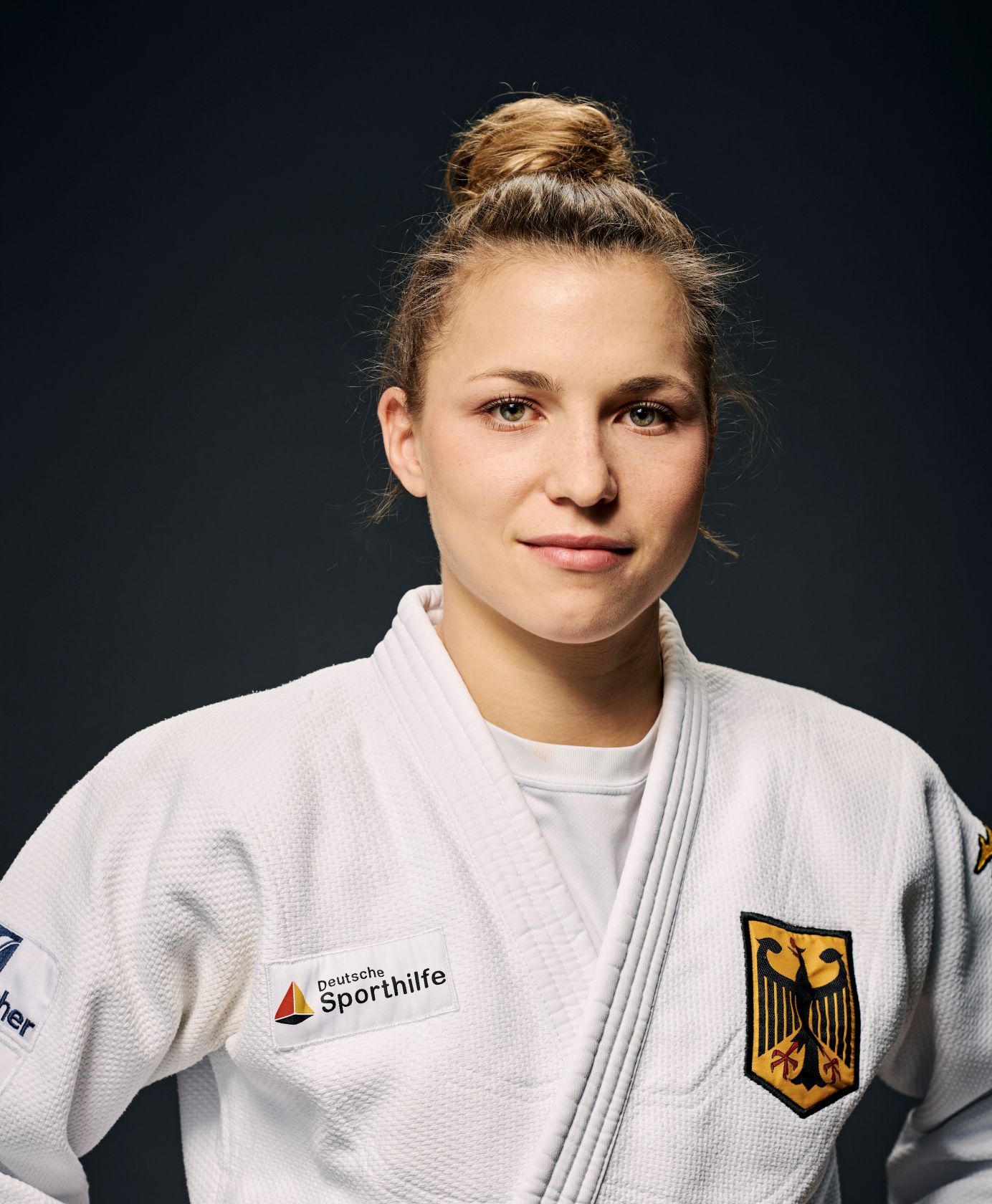 Theresa Stoll
Medical Studies
After passing her 1st state examination (Physikum) at Ludwig-Maximilians-Universität, Theresa Stoll transferred to TUM in 2017 to continue her medical studies. The demanding studies do not prevent her from collecting national and international titles and medals in Judo.
Most recently, she returned from the 2021 Summer Olympics in Tokyo with a bronze medal in the bag. Theresa Stoll trains at TSV Großhadern and is a sports scholarship holder of Deutsche Bank and Deutsche Sporthilfe.
Theresa Stoll is a true family person. Her competitive sport means that she is away at competitions and training camps for up to half of the year. When she is finally back in Munich, spending time with her boyfriend and family always comes first for her.