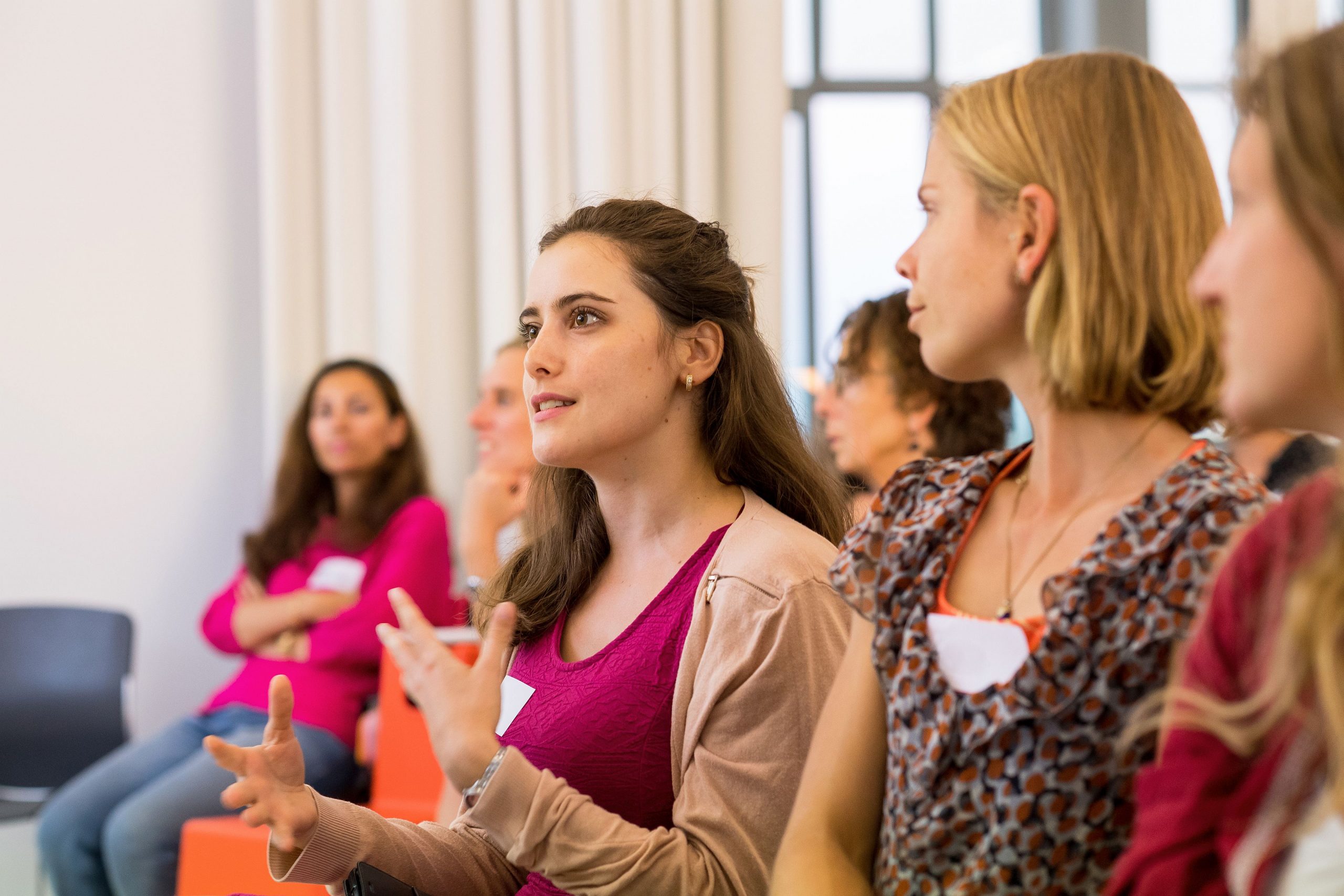 Women of TUM – A network for women
Meet TUM Ambassador Maya Schuldiner and learn:
How to Do Science as a Woman
Professor Maya Schuldiner from Weizmann Institute of Science in Israel is an award-winning, and world-renowned scientist in Molecular Genetics. She believes that true gender equality is of great importance.
At the Women of TUM Online Afterwork on June 9, 2021 at 7:00 pm she will give insights into the course of her outstanding career in science, which shows that an active family life and international success in the job are possible at the same time. Afterwards there will be time to ask questions.
Read the portrait of TUM Ambassador Maya Schuldiner: http://www.150.alumni.tum.de/en/maya-schuldiner-en/
Upcoming Women of TUM events
Regular Women of TUM Events
Annual Event
Women of TUM Talks
Review Women of TUM Talks 2020
"Topic: Motivation"
This year's female speakers from the sciences, business and sports shared and discussed personal and professional insights and gave advice on the topic: Why are people motivated differently? Can motivation be learnt? How do I motivate my team?
Review Women of TUM Talks 2019
"Codes, Big Data & AI – The Digitalised World Says Hi"
Three Women of TUM from the sciences and business gave insights into their working environments and careers, which rely on software, data and artificial intelligence.