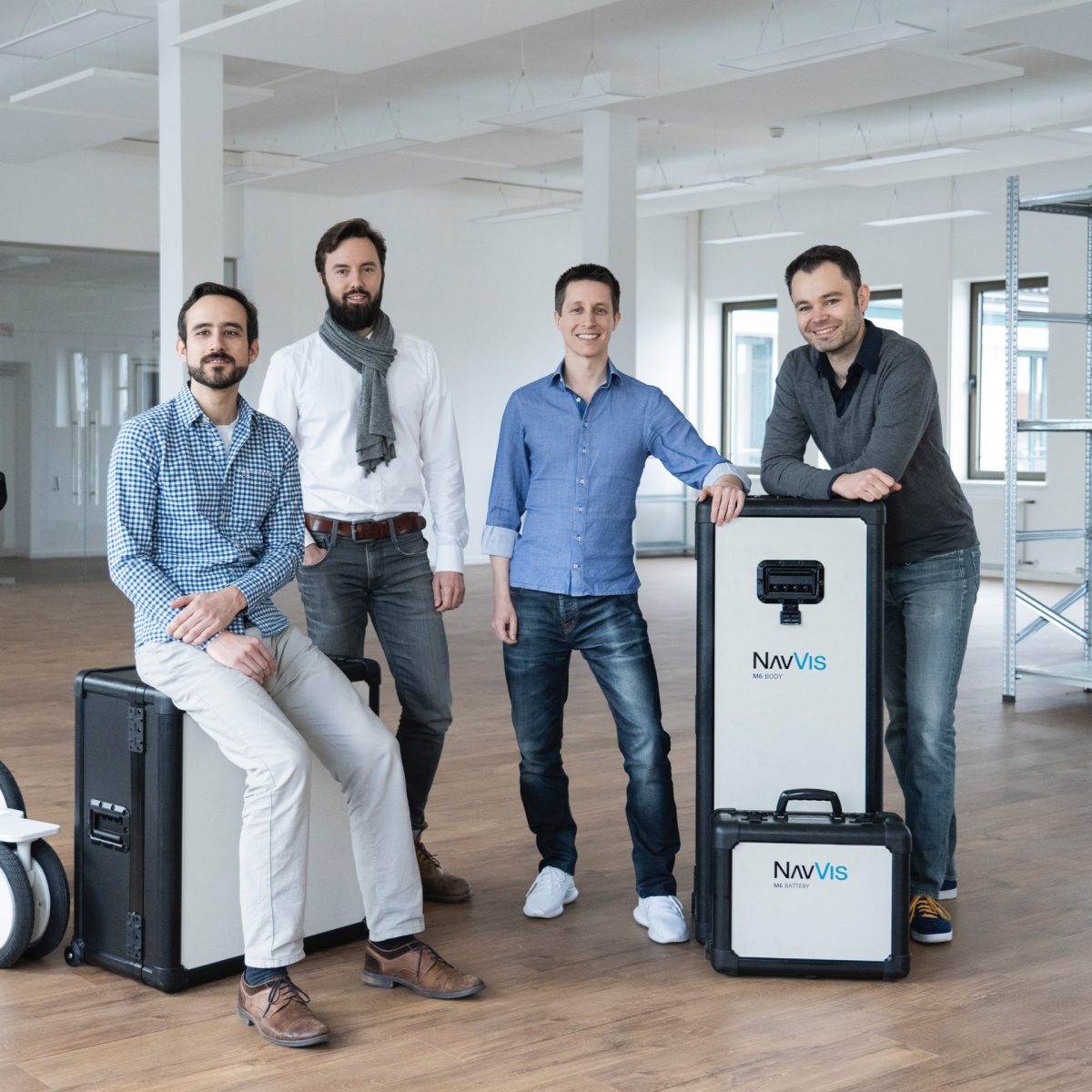 "I want to find tangible solutions to problems"
TUM Alumni Georg Schroth is the co-founder and manager of the start-up NavVis. Its innovative technology makes virtual tours of airports and museums possible.
Georg Schroth knew very early on that he wanted to study engineering, like his father. "This also meant that I would be studying at TUM. After all it is a fantastic university", says Schroth. In 2003 he started studying Electrical and Computer Engineering here. In 2007 Georg Schroth had the opportunity to do research at Stanford University as a visiting student. In the private US-American university's GPS lab he had the idea to develop a digital system for indoor positioning and navigation. "I have always been a person who doesn't just want to study things in theory but who wants to find tangible solutions to problems", Georg Schroth says about his Silicon Valley-born endeavour, which has been pushing him ever since. While this was nothing new for outdoor spaces, he wanted to develop digital mapping of the interiors of big, frequently confusing buildings. Instead of using local signposts, he wanted to guide the visitors of airports, hospitals or shopping centres to their destinations with the help of true-to-reality 3D-pictures on their smartphones.
Perfect breeding grounds for young entrepreneurs
Back at TUM, Georg Schroth finished his studies and in 2009 initiated his ambitious research project at the Chair of Media Technology together with TUM professor Eckehard Steinbach. "He realized the potential of my plan", Georg Schroth comments on his doctoral supervisor's leap of faith. "He gave me the opportunity to work on this topic on my own risk and without the external funding that is usually required."
After only a short time ,Georg Schroth was able to produce groundbreaking results for mobile, vision-based positioning. In 2011 he received funding from the German Federal Ministry for Economic Affairs and Energy, as well as the German Aerospace Centre. Thus, he was able to start up his first own team together with his co-founding TUM Alumni Robert Huitl (Degree Computer Engineering 2010) and Sebastian Hilsenbeck (Degree Electrical and Computer Engineering 2011). "From the very start we have followed a shared vision, inspired and motivated each other", Georg Schroth remembers. In his view these are precisely the prerequisites to start a business and relate to his advice to the young generation. "You should not start a business just to start a business. The lifestyle concept is the wrong advisor. It has to be something that you really believe in. If that is the case, starting a business and putting together a team can be the right way to reach this goal."
For Georg Schroth and his team, starting a business was the right thing to do. His alma mater provided the perfect breeding grounds for it. Especially the TUM IdeAward, which the team won in 2012, was a driving force and recognition. The award is meant to motivate scientists to develop their inventions into marketable products. The winning team receives a prize money, as well as coaching sessions for young entrepreneurs. "For us the award has had several positive effects at once," Georg Schroth says. "The prize money served as our seed capital and a first-class jury of experts supported us."
Just under a year later the founding of the start-up NavVis followed. Jury member and McKinsey-Director Lothar Stein became one of the first major investors. And juror and TUM professor Fritz Frenkler strongly supported the team with regard to design. For example the company's corporate design and the prototypes for the patented trolleys, with which interiors are scanned and photographed, have been developed in cooperation with him and the Chair of Industrial Design. "Just the process necessary for our first trolley prototype required several years of research and development. Such an ambitious endeavour was only possible at such a big technical university and thanks to the acquired funding", states Georg Schroth.
Virtual tour of the museum
In 2014 the young entrepreneurs have presented their innovative technology to the general public with a groundbreaking project: they were the first to fully digitalise and record in 3D the Marine Navigation section of Deutsches Museum. Since then, visitors from all over the world can explore the exhibition on their home PC, tablet or via smartphone. An embedded map and an exhibition overview allows them to navigate to exhibits and access additional information through images, text and audio files. "It has always been a special honour to having been able to introduce our technology to the world in cooperation with one of the most important technical museums worldwide", Georg Schroth says about working together with the research partner of TUM. "For us this was an excellent opportunity to show how our technology enables the mapping and digitalisation of complex interiors in a high quality and simultaneously efficient way."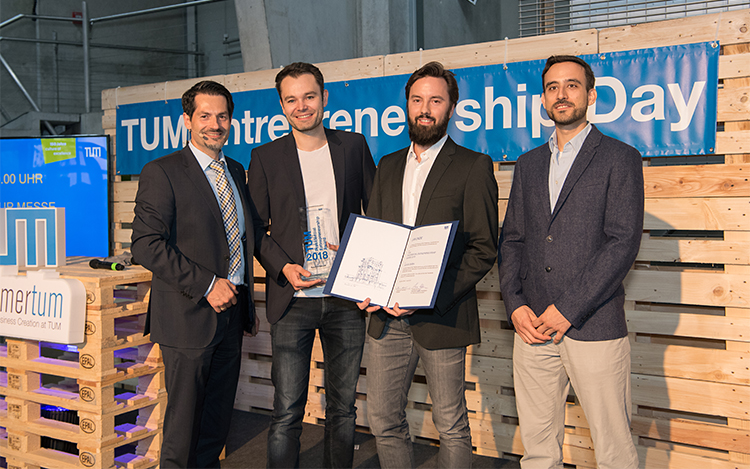 High-tech success beyond Silicon Valley
This was merely five years ago. The TUM spin-off meanwhile has 150 employees and in 2018 has opened offices in New York and Shanghai. Today, Georg Schroth and his team mates supply corporates in China, Japan and the United Arab Emirates. In 2018 NavVis, as an outstanding spin-off, received the TUM Presidential Entrepreneurship Award.
"We have a considerable technical lead, which we want to make use of. We stick to our business strategy and stay true to ourselves", says Georg Schroth. He is happy with Munich being the company's headquarters. Pivotal here is not just the close proximity to the industry but also that to his alma mater. " TUM has just as many smart people as Silicon Valley. It has proven true that our team of TUM alumni is fully competitive."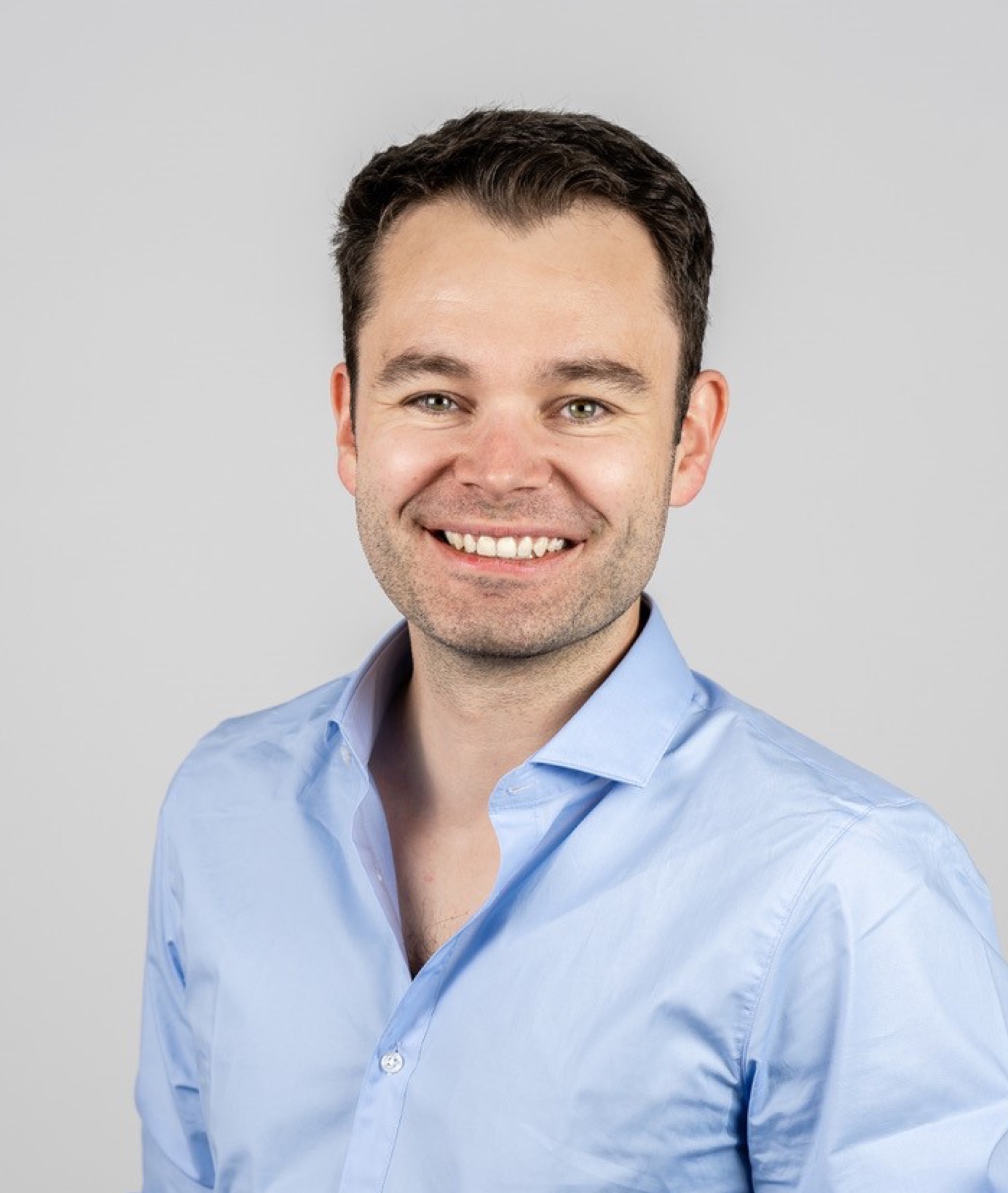 Dr. Georg Schroth
Degree Electrical and Computer Engineering 2008, Doctorate 2013
Between 2003 and 2008 Georg Schroth studied Electrical and Computer Engineering at TUM. At the interdisciplinary graduate programme of the Center for Digital Technology and Management (CDTM), a joint institution of TUM and LMU Munich and member of the Bavarian Elite Network (ENB), he completed an honours degree in Technology Management in 2009.
Following a research stay at Stanford University's Global Positioning System Laboratory in 2007, and its Information Systems Laboratory in 2010, he earned a Doctorate degree from TUM in 2013. With his ambitious research project on visual-based indoor positioning he remained true to his alma mater up until 2015.
Together with TUM alumni Sebastian Hilsenbeck (Degree Electrical and Computer Engineering 2011) and Robert Huitl (Degree Computer Engineering 2010), and his long-term friend and McKinsey consultant Dr. Felix Reinshagen he established the start-up NavVis in 2013.
The founding team received multiple awards for their TUM spin-off, such as the IdeAward 2012 and the TUM Presidential Entrepreneurship Award 2018. To clear his mind Georg Schroth goes sailing, skiing and kite-surfing. Since 2018 he is married.