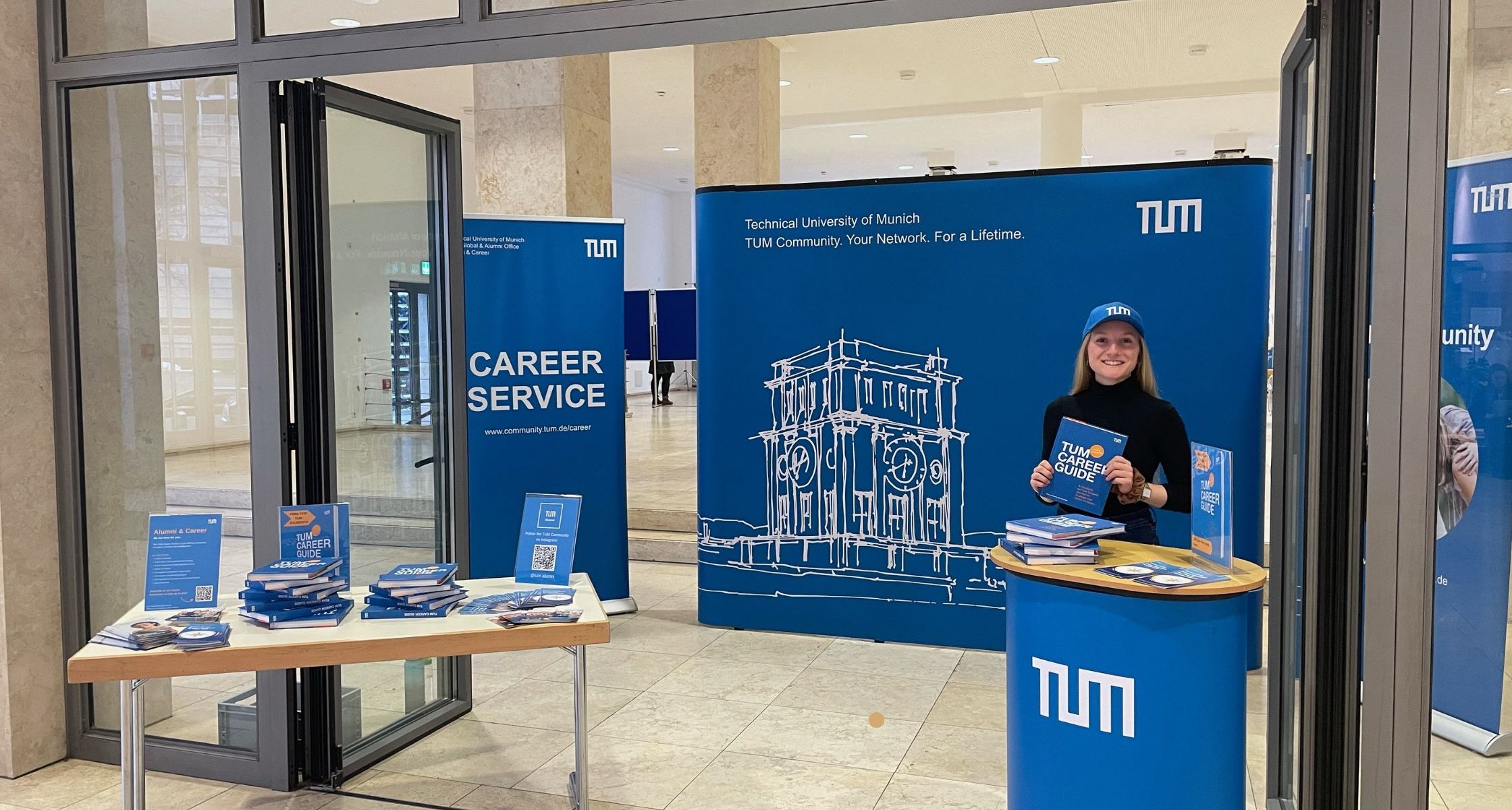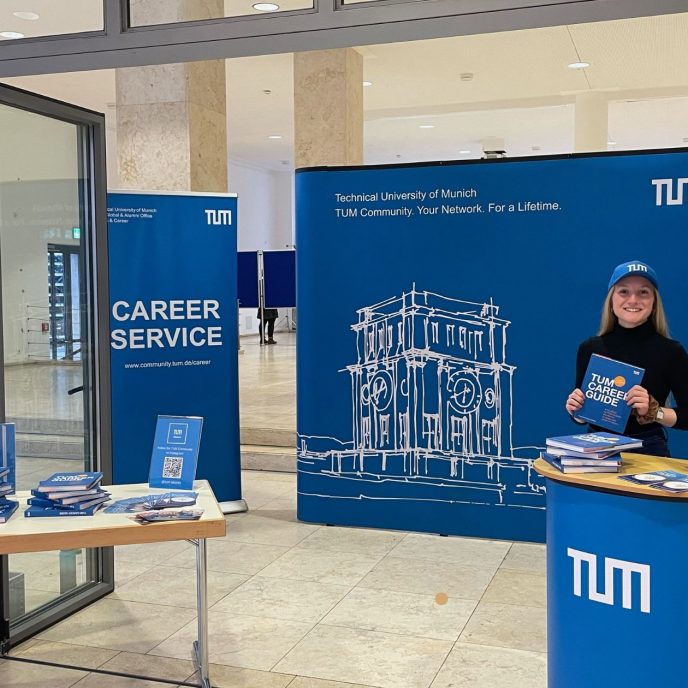 The new TUM Career Guide is here!
The application guide for all students, doctoral candidates and alumni
The TUM Career Service is your lifelong companion in matters of career and employment. 
The new TUM Career Guide is out!
Are you looking for a suitable internship? Or do you already have your degree in the bag and want to start your career full-time?
The job market offers a wide range of opportunities for TUM Students and Alumni. The TUM Career Guide shows you how to secure the most attractive jobs and stay one step ahead of everyone else when starting your career.
Here's everything you need for a successful application and career start: Analyzing strengths and weaknesses, finding jobs, drafting a resume and cover letter, mastering interviews, and much more.
Karriere-Podcast
Wie meistere ich meine erste Führungsrolle?
Wie sieht der Alltag einer Führungskraft aus? Wie komme ich an meine erste Führungsposition? Und macht Führen eigentlich Spaß?
In der dritten Folge des Karriere-Podcasts für die TUM Community "That's my Job" erzählt TUM Alumna Dr. Viktoria Leonhard, wie sie ihre erste Führungsrolle mit knapp 30 Jahren gemeistert hat und was sie jungen Führungskräften empfiehlt.
Career podcast
How to Start a Job in Germany
What do German companies value and how can I get through the application phase motivated and successfully?
In the second episode of the career podcast for the TUM community "That's my Job", TUM alumnus Himanshu Panandikar talks about his application process and the first months in a German company. This episode was recorded in English.
Looking for role models? These alumni earned their doctorates at TUM
Founder and AI expert Florian Grigoleit
"Just give it a try!"
Florian Grigoleit is the CEO and co-founder of modelwise, a TUM startup that provides AI-based software for automated safety analysis. Florian received his master's and PhD degrees in computer science and AI-based modeling at TUM, where he met his co-founders.
Career Service International